click photo to see full image
"My trip to the Pacific Northwest was full of new experiences and incredibly beautiful sights. My favorite moment from the entire trip was watching the brilliant pink and purple sunset over the Pacific Ocean from my tent on Second Beach.
My husband and I hiked out to the beach in the afternoon with all of our gear, and found that there were only a handful of other people there. I was expecting large crowds at the beach, but we found that we were nearly alone and were surrounded by only the beauty of nature. We were hoping for a good sunset, but the clouds were thick along the horizon and we prepared ourselves for the worst.
Suddenly, as we were about to lose hope, the sky began to light up and created a breathtaking backdrop to stunning islands and sea stacks along the shore.
This was a camping moment I will never forget."
-Carolyn Walasavage @carrieoutdoors
Gear List:
Tent - REI Half Dome 2
Camera - Canon T6i
Lens - Canon 18-55mm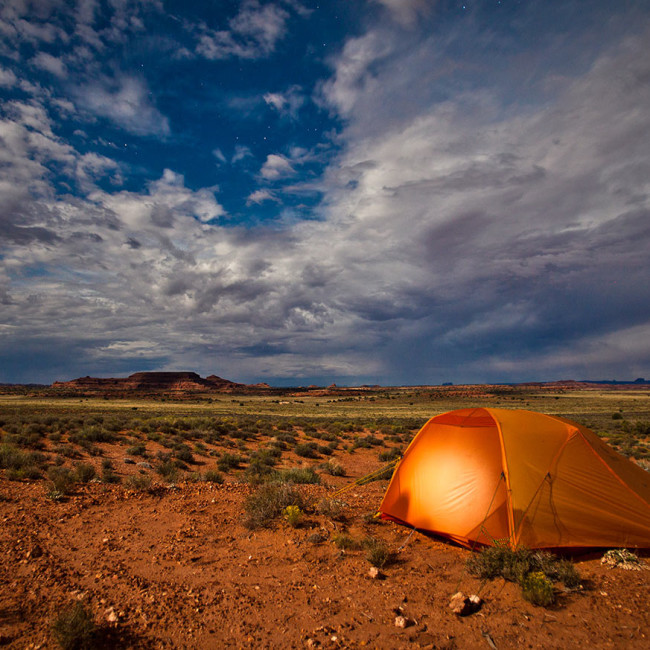 The variation of camping action and unique geological resources found in Arches National Park is why it remains one of the most well-known areas in the world.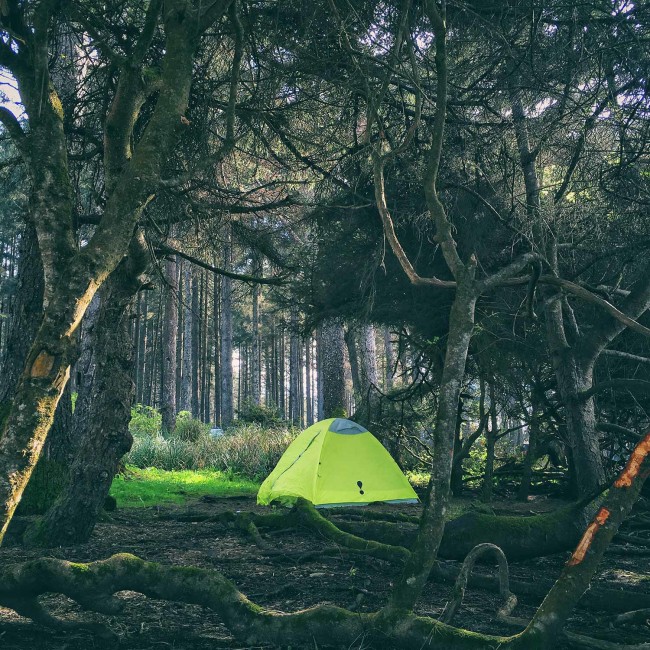 When your campspot is on the forested waterfront of a beautiful lagoon, it's a given that the duration of your stay will be epic from start to finish.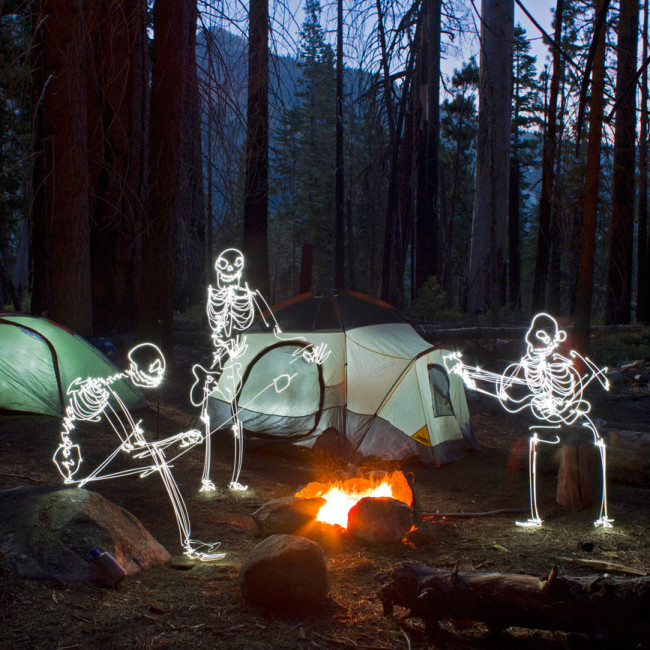 Darren Pearson is a multi-talented artist, and one of those talents is in light-writing. One of his latest creations was made while camping out in Yosemite National Park. This was a 450 second exposure with each character taking between 1-2 minutes to illustrate.