click photo to see full image
"My trip to the Pacific Northwest was full of new experiences and incredibly beautiful sights. My favorite moment from the entire trip was watching the brilliant pink and purple sunset over the Pacific Ocean from my tent on Second Beach.
My husband and I hiked out to the beach in the afternoon with all of our gear, and found that there were only a handful of other people there. I was expecting large crowds at the beach, but we found that we were nearly alone and were surrounded by only the beauty of nature. We were hoping for a good sunset, but the clouds were thick along the horizon and we prepared ourselves for the worst.
Suddenly, as we were about to lose hope, the sky began to light up and created a breathtaking backdrop to stunning islands and sea stacks along the shore.
This was a camping moment I will never forget."
-Carolyn Walasavage @carrieoutdoors
Gear List:
Tent - REI Half Dome 2
Camera - Canon T6i
Lens - Canon 18-55mm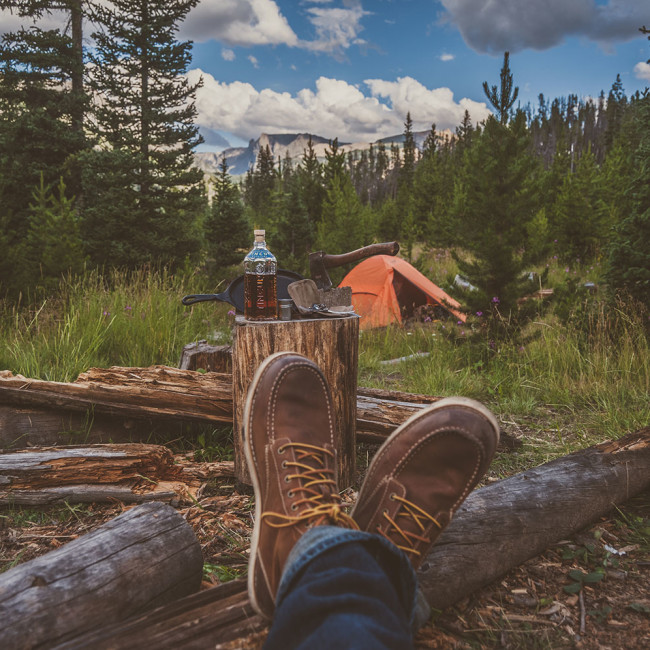 Put an end to the workweek with a glass of whiskey and some great camping in the Wind River Mountain Range.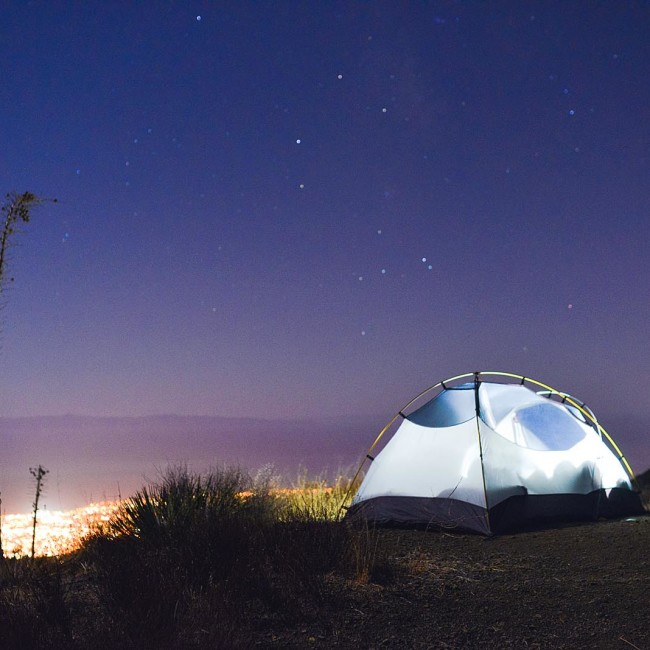 Great camp spots can be anywhere, even in full view of civilization. Blake sent us this photo of his setup looking over Santa Barbara and we hope his lady-friend was as psyched about it as we are.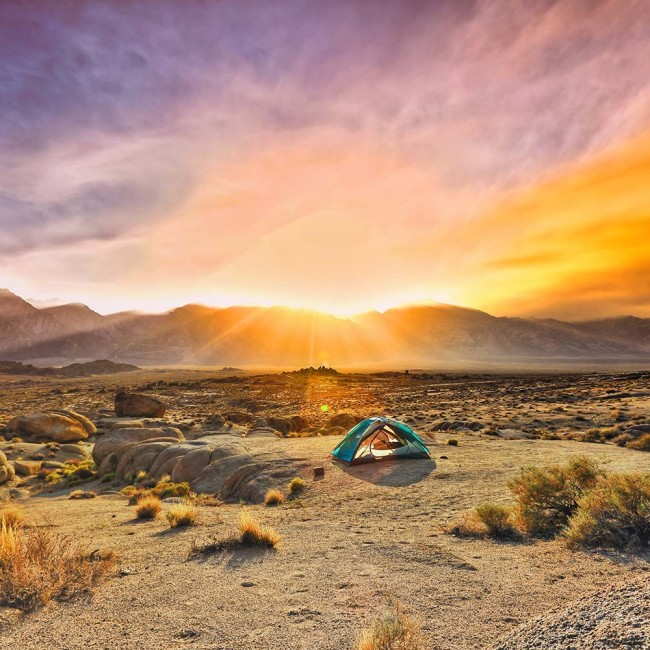 Sunset camping at Alabama Hills has never looked better.