click photo to see full image
"My trip to the Pacific Northwest was full of new experiences and incredibly beautiful sights. My favorite moment from the entire trip was watching the brilliant pink and purple sunset over the Pacific Ocean from my tent on Second Beach.
My husband and I hiked out to the beach in the afternoon with all of our gear, and found that there were only a handful of other people there. I was expecting large crowds at the beach, but we found that we were nearly alone and were surrounded by only the beauty of nature. We were hoping for a good sunset, but the clouds were thick along the horizon and we prepared ourselves for the worst.
Suddenly, as we were about to lose hope, the sky began to light up and created a breathtaking backdrop to stunning islands and sea stacks along the shore.
This was a camping moment I will never forget."
-Carolyn Walasavage @carrieoutdoors
Gear List:
Tent - REI Half Dome 2
Camera - Canon T6i
Lens - Canon 18-55mm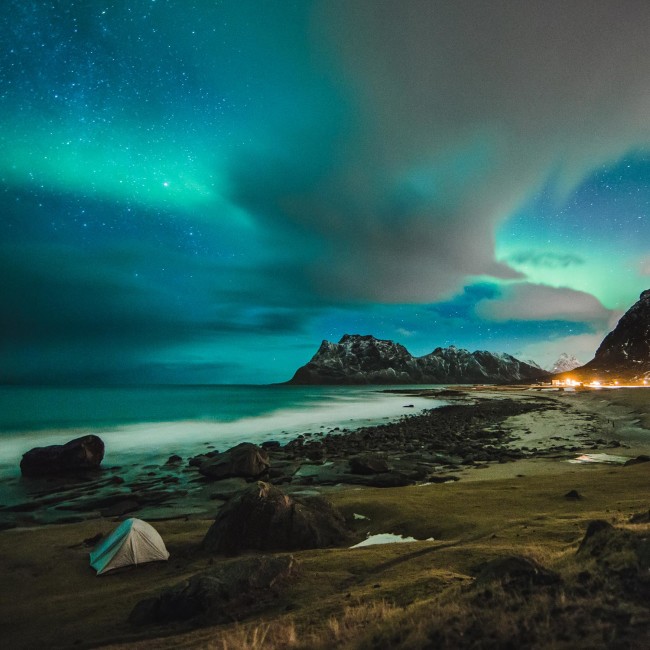 Greens, blues, and clear night skies – this is what night camping looks like on Uttakleiv Beach in Vestvågøy, Norway.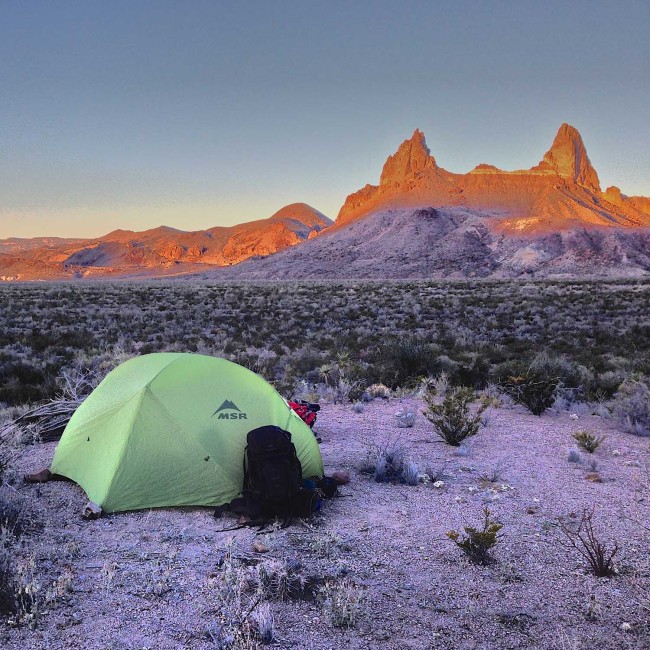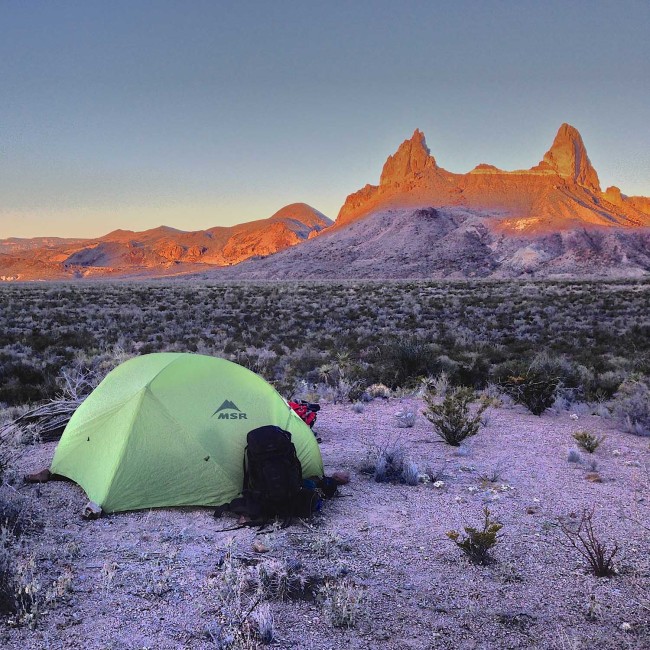 Big Bend National Park is one of the biggest national parks, it's even bigger than Rhode Island. Yet it's also one of the least visited parks which means if you're looking for solitude and incredible night skies – this is the place to be.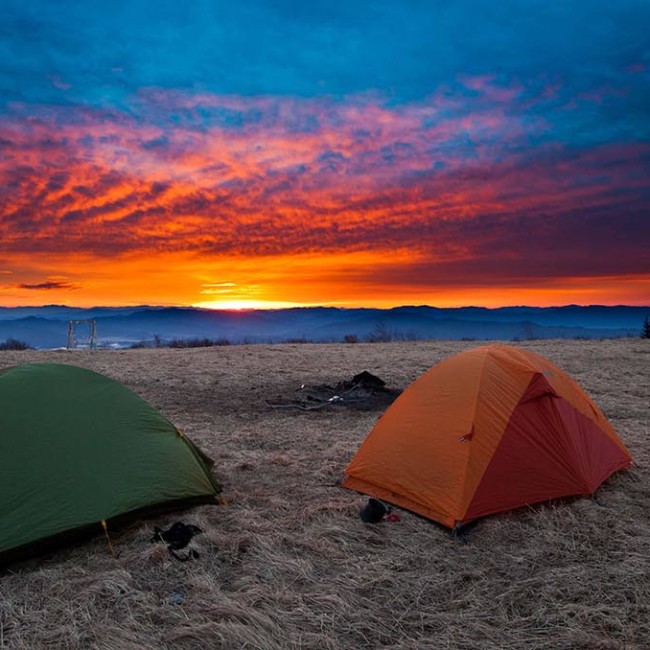 What you can't see in this gorgeous camp spot in Cherokee National Forest are the chilly, gusty winds that almost prevented Mason from grabbing this beautiful sunrise.