click photo to see full image
"This shot was from a 26 mile trip to Iva Bell Hotsprings, a favorite side leg of the John Muir Trail.
With 6 pools to choose from, it is more than likely you might be sharing stories with some PCTers and JMTers from all over the world."
-Kyle Olsen @theblakcat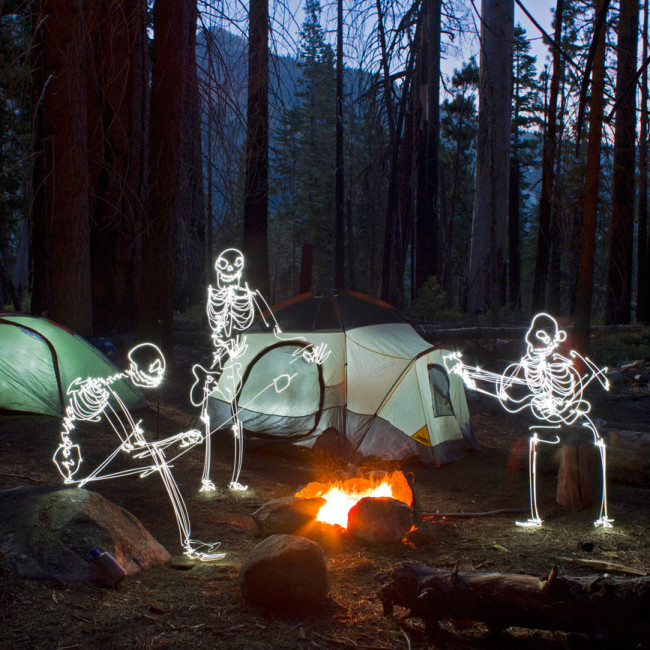 Darren Pearson is a multi-talented artist, and one of those talents is in light-writing. One of his latest creations was made while camping out in Yosemite National Park. This was a 450 second exposure with each character taking between 1-2 minutes to illustrate.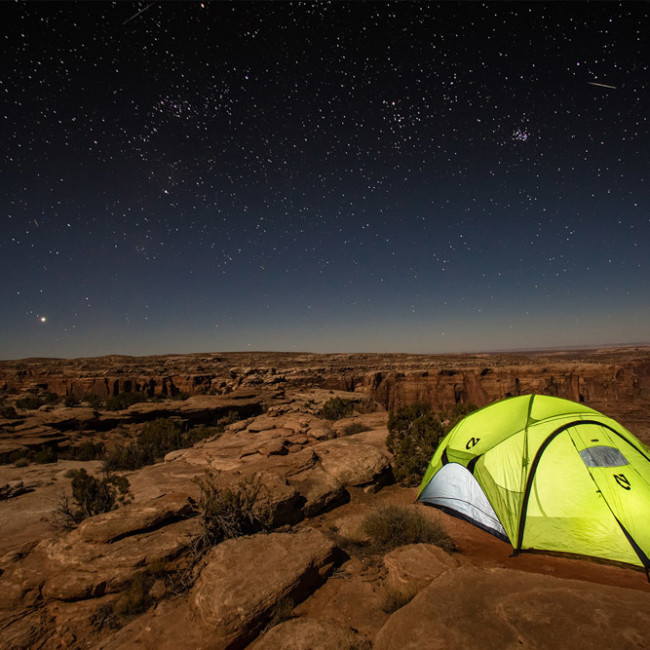 A beautiful night to camp under the stars in Canyonlands National Park.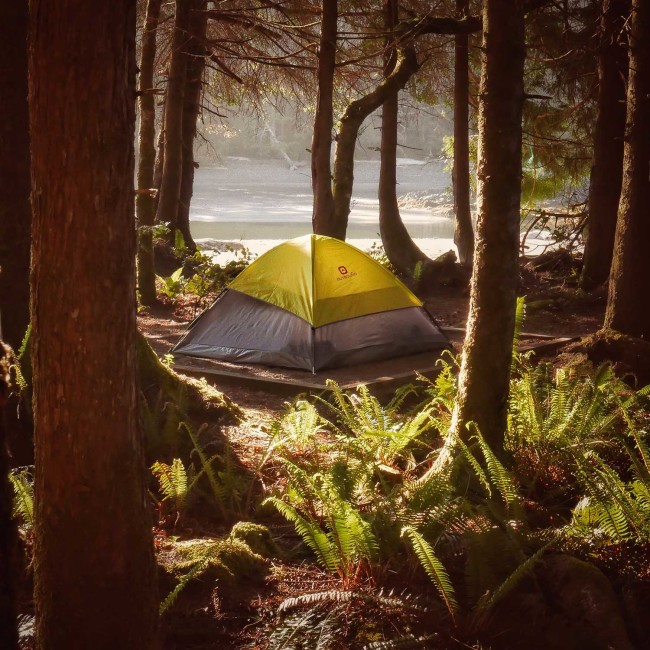 The mild climate of its rainforest jungles and coastline features is a big part of why camping in the abundant parkland of Vancouver Island is so damn good.