click photo to see full image
"This shot was from a 26 mile trip to Iva Bell Hotsprings, a favorite side leg of the John Muir Trail.
With 6 pools to choose from, it is more than likely you might be sharing stories with some PCTers and JMTers from all over the world."
-Kyle Olsen @theblakcat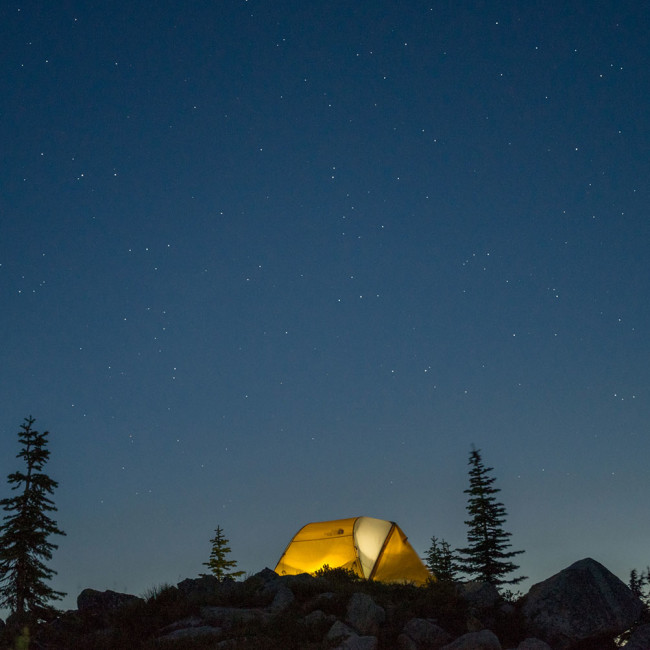 One of the hundreds of campspots found in Clearwater National Forest.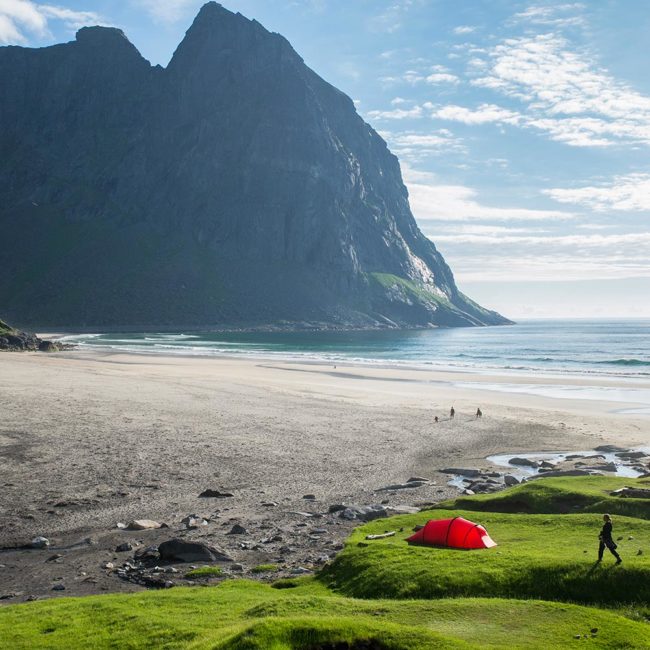 "It was 10pm when I took this photo of our campspot for the night. The amount of sun makes it seem like mid-day, but that's normal when you're camping 'North of the Sun'."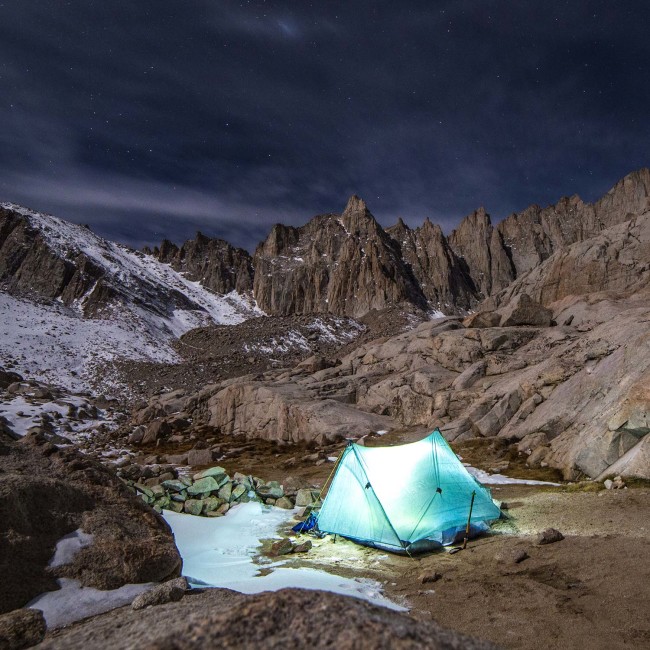 Camping on Mount Whitney is not for the faint of heart, for it raises higher than any piece of land in the USA outside of Alaska.