click photo to see full image
"This shot was from a 26 mile trip to Iva Bell Hotsprings, a favorite side leg of the John Muir Trail.
With 6 pools to choose from, it is more than likely you might be sharing stories with some PCTers and JMTers from all over the world."
-Kyle Olsen @theblakcat
Immediately start your day with a tentview of some of the world's tallest trees at Redwood Meadow Campground in Sequoia National Park.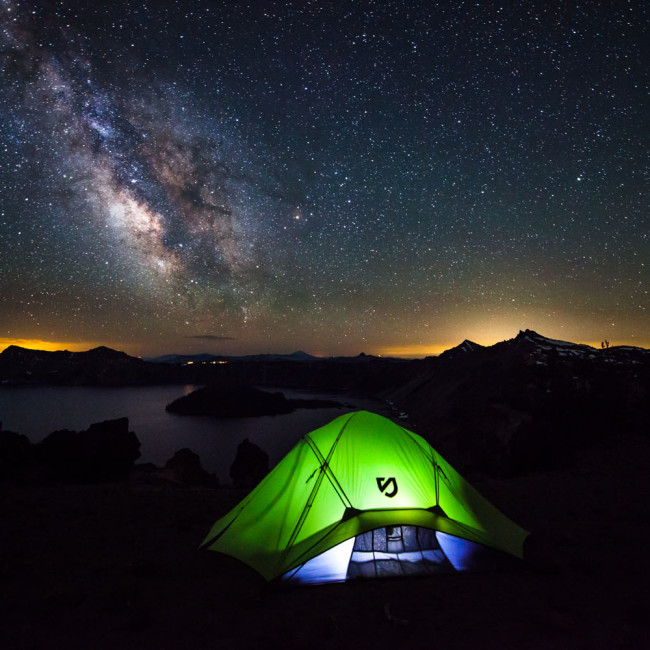 Shane took this time-lapse as the Milky Way made a full appearance over his camp spot above Crater Lake.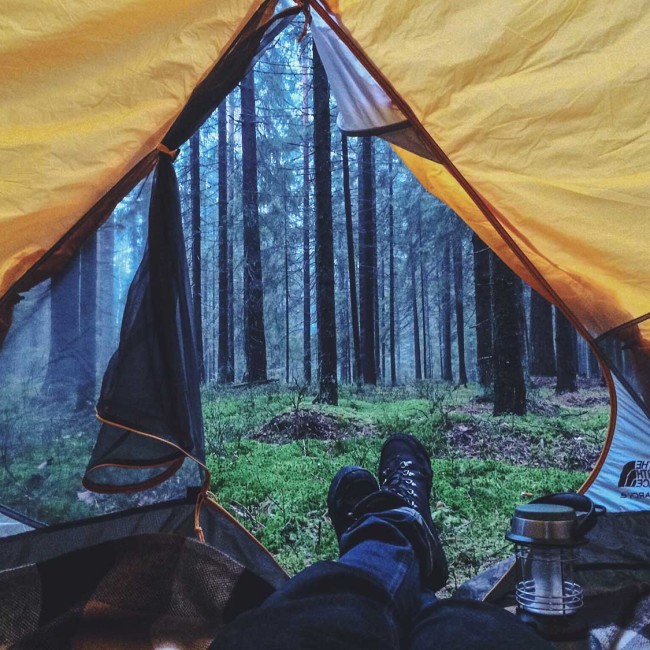 Does your job require regular travel? We recommend having outdoor gear on hand in case there's a camping opportunity like this one at the border of Finland and Russia.