click photo to see full image
"It's safe to say that Garibaldi Provincial Park might not exist if it wasn't for Mount Price. It's an old volcano that created a lava dam that holds in the water for Garibaldi Lake itself. It's seldom visited but offers some spectacular views over this park.
I'd been up it before but had always wanted to spend the night up there.
So, before all the snow melted taking away the only water source nearby, I hiked up there with two friends. Turns out I did very little actual camping.
I was up so late shooting stars and then up again really early for sunrise that I actually only slept for maybe 90 minutes, but it was definitely worth it."
Gear List: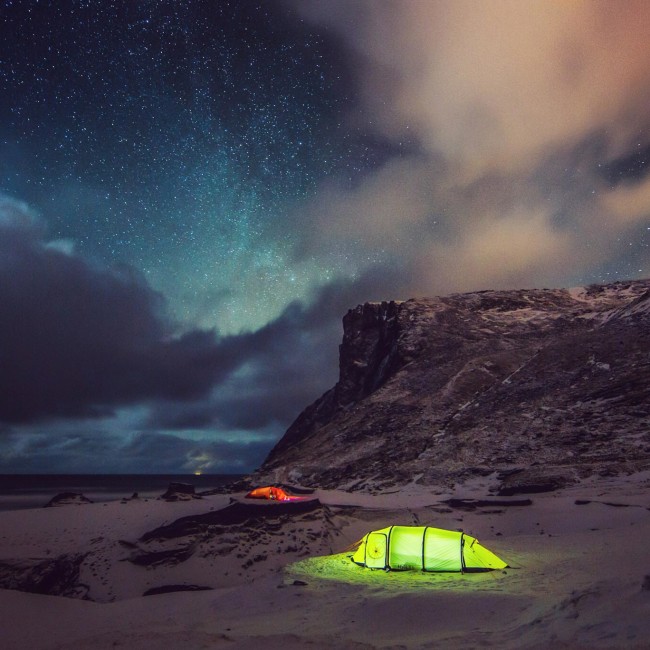 This campspot in Lofoten was the result of a pure desire to get lost and let the adventure lead.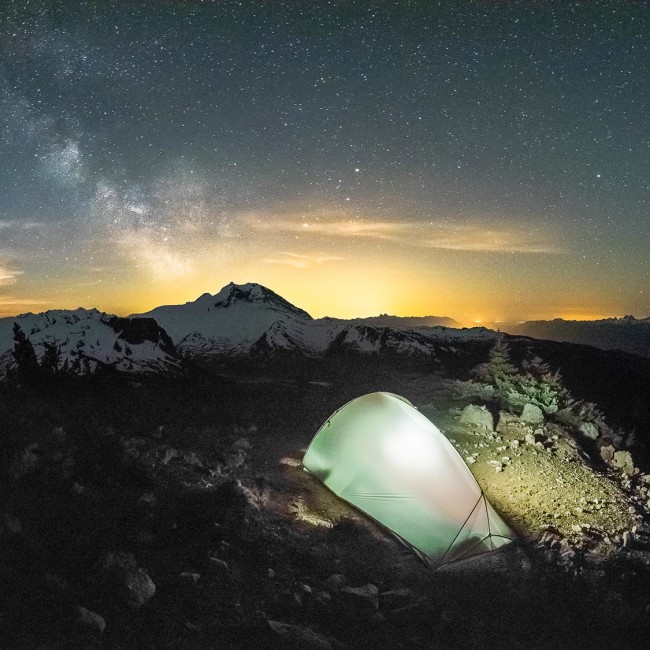 Garibaldi Provincial Park is home to camping on past volcanoes such as Mount Price.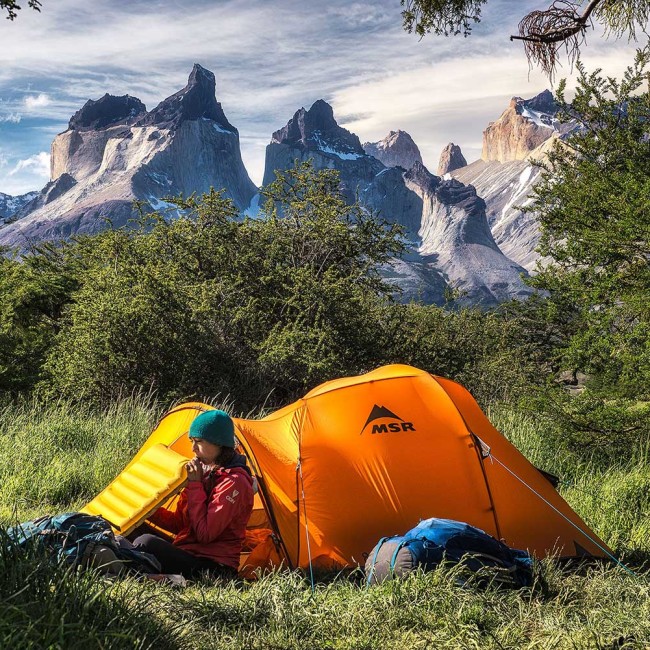 An adventure to Patagonia isn't complete until you've hitchhiked & camped with the generous Chilean guides – the only locals who truly know where to find the best camping Torres Del Paine.