click photo to see full image
"I told myself I'd get to photograph the sunrise. I slept like a dog and peeked out the tent at dawn to be greeted with a sleepy, gray, overcast sky. I cancelled my original alarm I had set to go off in 20 minutes and fell back asleep only to be woken by the wind a few minutes later.
On my side, and groggy eyed, I happened to spot a millisecond of a color explosion as the rainfly settled from the gust. I yelled "Trickster!!", shot out of my sleeping bag, and squeezed out two photos due to numb fingers.
I finally stopped fighting the wind and with hands in pockets, stood east to see what I was missing. I was right where I needed to be. Sometimes, we just need to stop fighting."
Gear List:
Tents - Northface Flint 2 + Marmot Limelight 2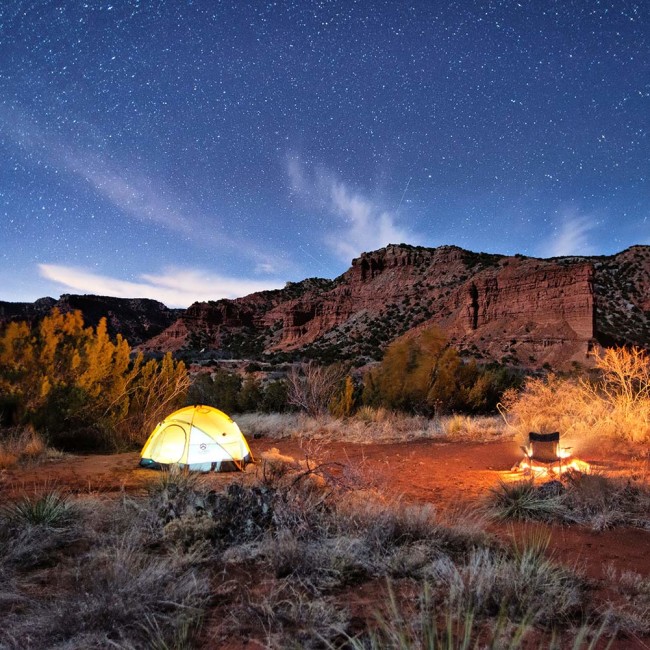 At times it may have more mud than snow, but if winter camping in the South Prong Loop of Caprock Canyon State Park looks this good, then we're all in.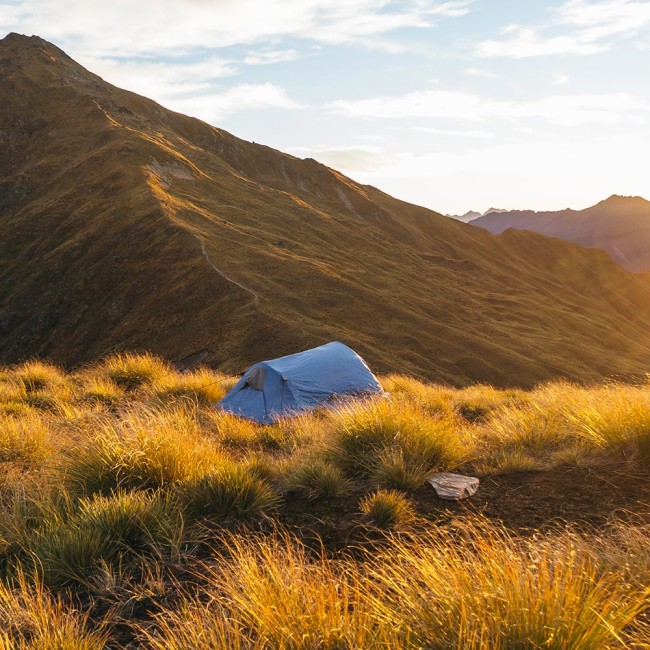 Camping with sunset views of Ben Lomond peak and the rest of the southern Alps in New Zealand.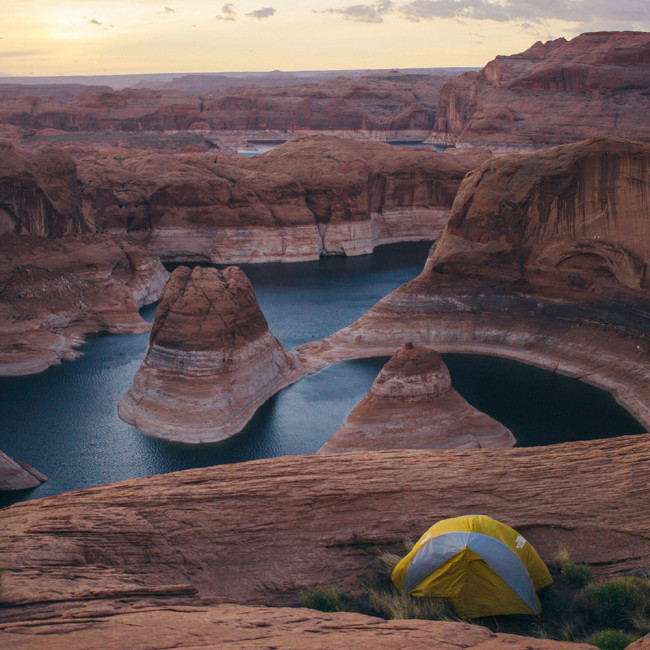 The challenging journey into Reflection Canyon tops off with unrestricted ledge tentspots deep in the Utah backcountry.