click photo to see full image
"I told myself I'd get to photograph the sunrise. I slept like a dog and peeked out the tent at dawn to be greeted with a sleepy, gray, overcast sky. I cancelled my original alarm I had set to go off in 20 minutes and fell back asleep only to be woken by the wind a few minutes later.
On my side, and groggy eyed, I happened to spot a millisecond of a color explosion as the rainfly settled from the gust. I yelled "Trickster!!", shot out of my sleeping bag, and squeezed out two photos due to numb fingers.
I finally stopped fighting the wind and with hands in pockets, stood east to see what I was missing. I was right where I needed to be. Sometimes, we just need to stop fighting."
Gear List:
Tents - Northface Flint 2 + Marmot Limelight 2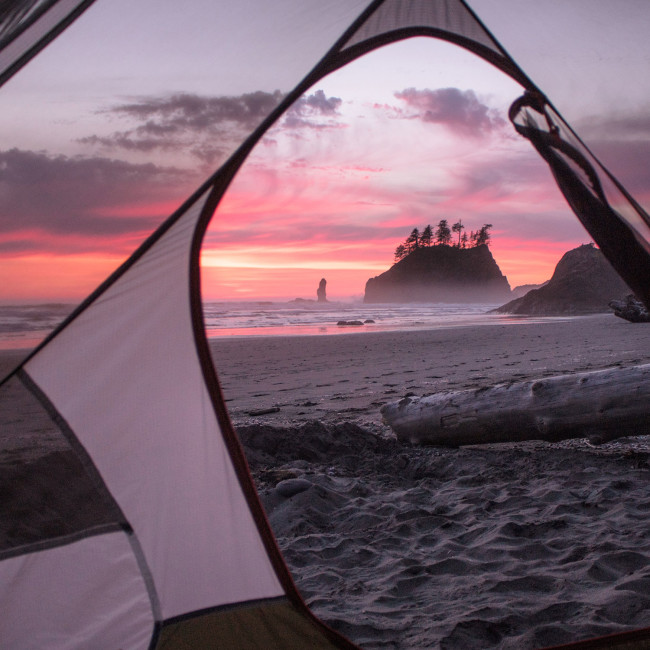 Beach camping in Olympic National Park – if you've done it, then you already know. If you haven't, then picture yourself soaking up that brilliant sunset and you'll be heading to the PNW in no time.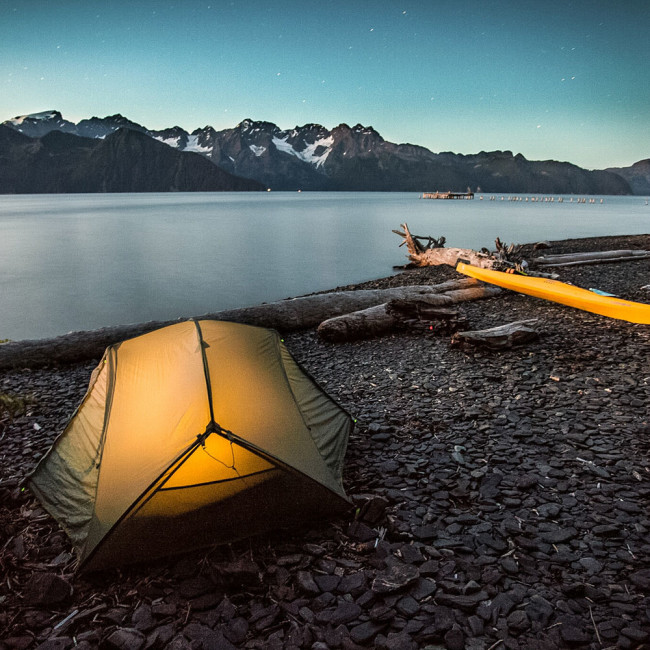 Camping bayside in Alaska is the perfect complement to an overnight sea-kayaking trip around the shale covered, forest-framed beaches of Caines Head.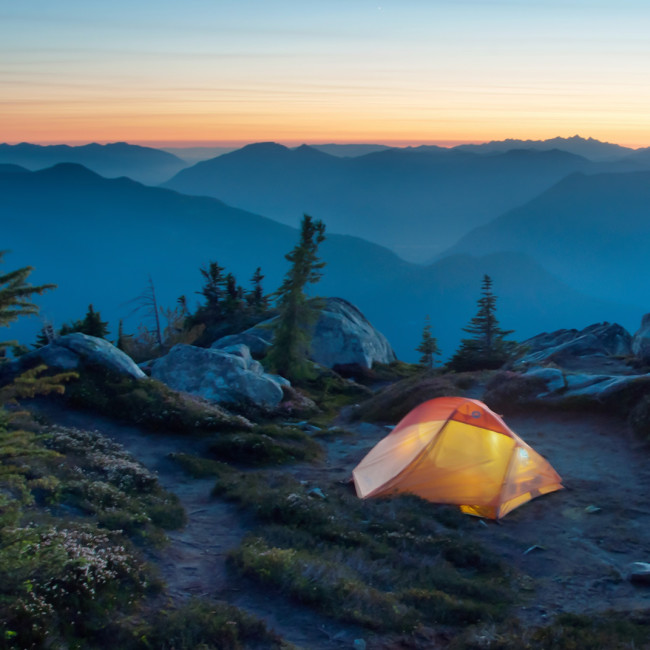 The camping and backpacking in North Cascades National Park will exceed your expectations every time, guaranteed.