click photo to see full image
"The warm temps and clear sky inspired an impromptu night hike for star gazing, 'hippy camping', and to see the peak fall colors in the Adirondacks come morning.  
As many times as I've been up there, waking up with the sunrise to see a thick blanket of clouds over Fourth Lake was magical and one of the prettiest mornings of my life.  
A reminder of the achingly beautiful earth we live on and that I am a tiny part of a something much, much greater than I am."
Gear List:
Tent - REI Passage 2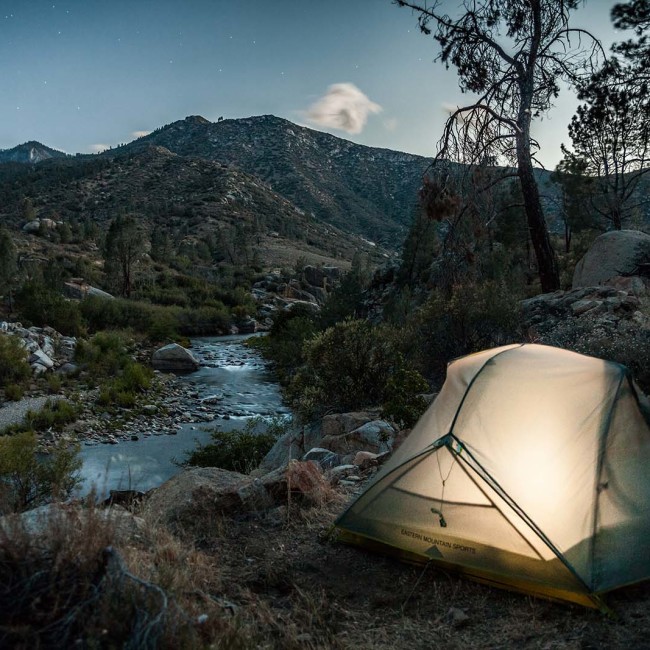 The Kern River flows through the Sierra Nevada mountains and affords a wealth of camping opportunities ranging from developed campgrounds to backcountry dispersed camp spots.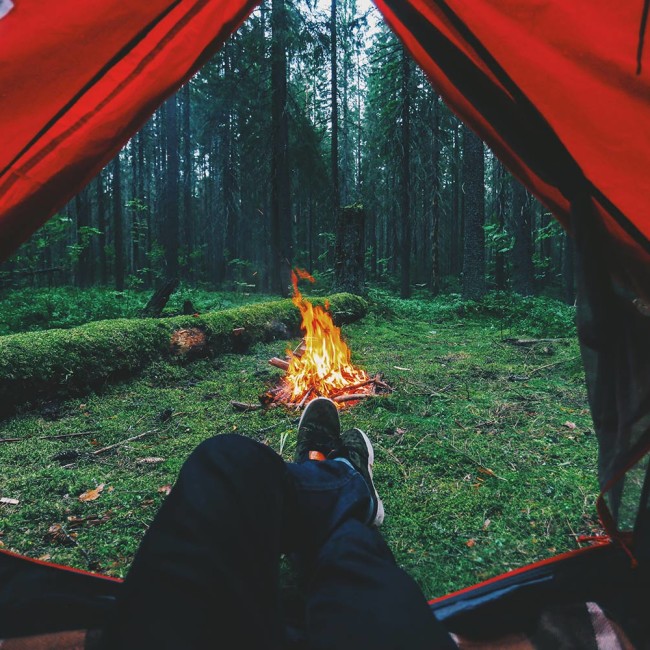 Be prepared for thick forests and moss covered trees when camping on the Karelian Isthmus.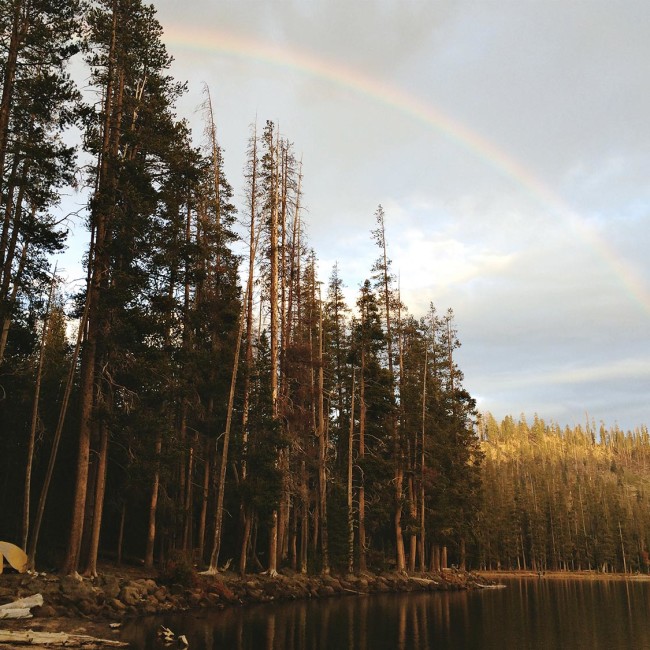 The "lesser" known Lower Twin Lake is a seemingly private camping experience along the trail to the centerpiece of Lassen Volcanic National Park.