click photo to see full image
"The warm temps and clear sky inspired an impromptu night hike for star gazing, 'hippy camping', and to see the peak fall colors in the Adirondacks come morning.  
As many times as I've been up there, waking up with the sunrise to see a thick blanket of clouds over Fourth Lake was magical and one of the prettiest mornings of my life.  
A reminder of the achingly beautiful earth we live on and that I am a tiny part of a something much, much greater than I am."
Gear List:
Tent - REI Passage 2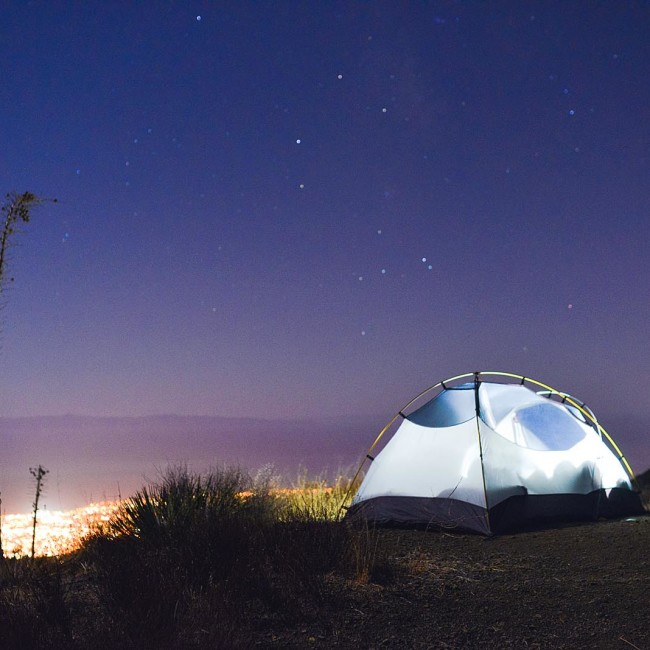 Great camp spots can be anywhere, even in full view of civilization. Blake sent us this photo of his setup looking over Santa Barbara and we hope his lady-friend was as psyched about it as we are.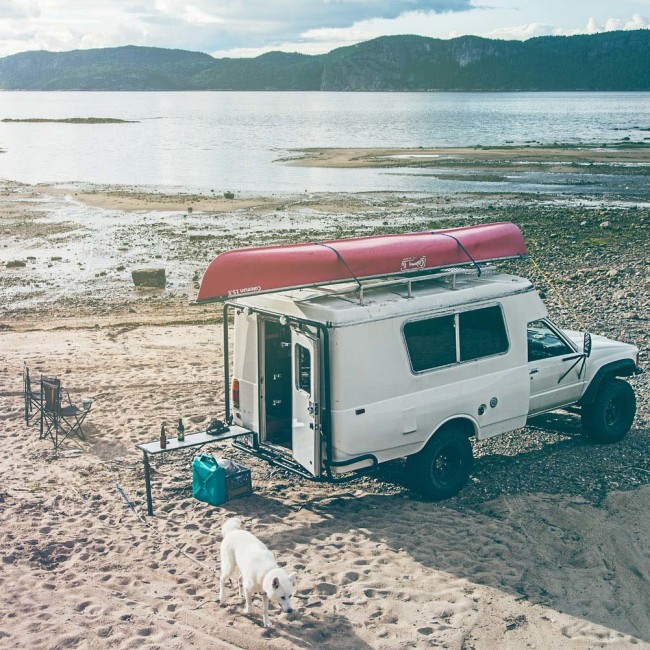 Hell of a way to ring in your 30th birthday at a campspot on the St. Lawrence – cheers!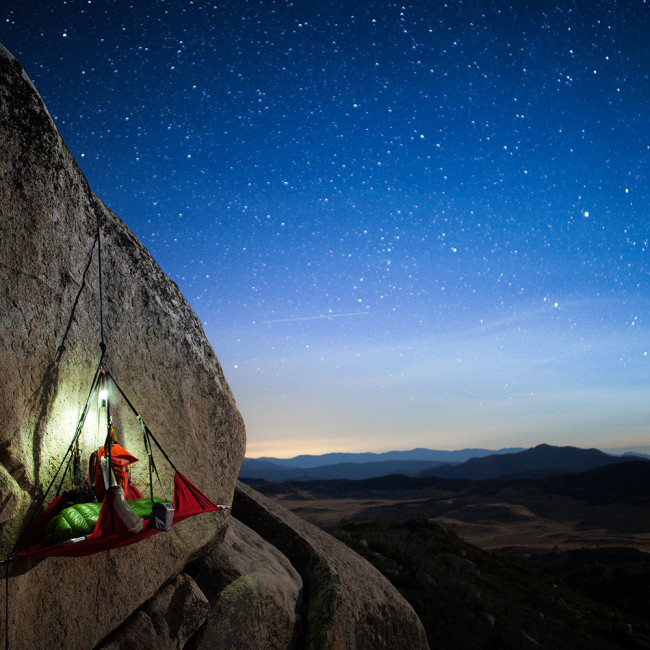 Portaledge camping defines living life on the edge – well technically off the edge, and can be a normal part of the outdoor experience for those in the climbing community.