click photo to see full image
"The warm temps and clear sky inspired an impromptu night hike for star gazing, 'hippy camping', and to see the peak fall colors in the Adirondacks come morning.  
As many times as I've been up there, waking up with the sunrise to see a thick blanket of clouds over Fourth Lake was magical and one of the prettiest mornings of my life.  
A reminder of the achingly beautiful earth we live on and that I am a tiny part of a something much, much greater than I am."
Gear List:
Tent - REI Passage 2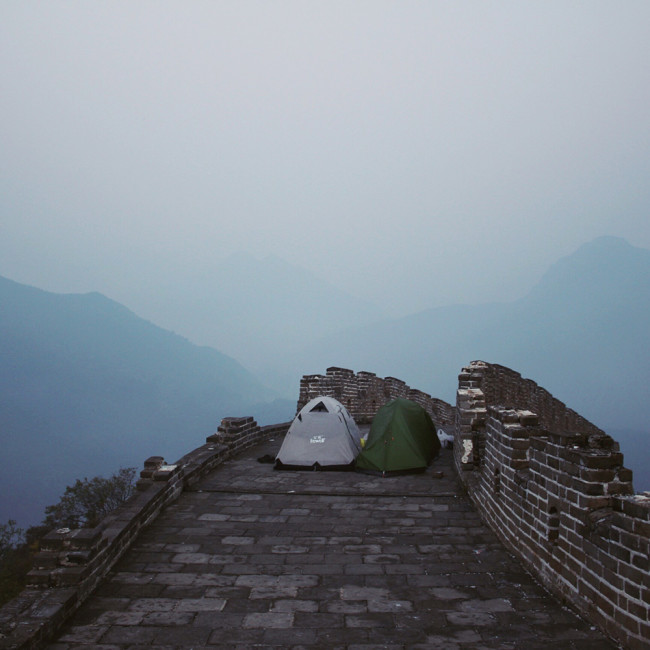 Those seeking an "alternative" campspot can find rest for a night on the Great Wall of China near the town of Huanghuacheng.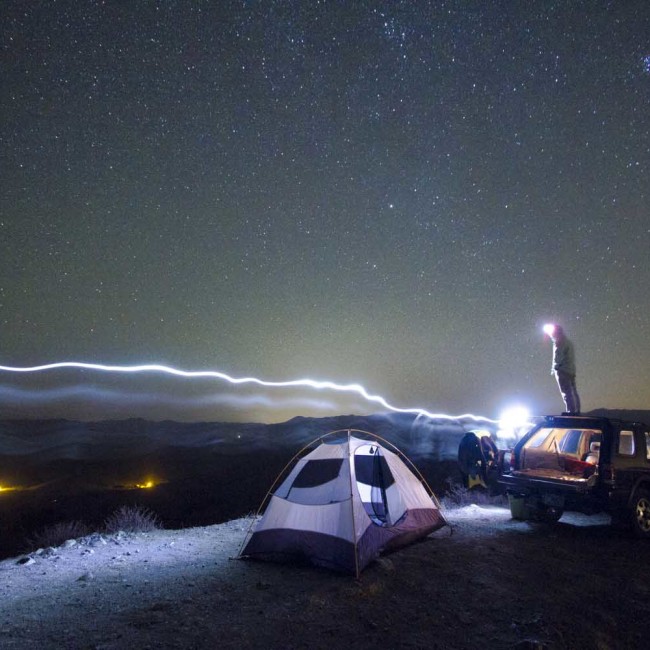 Here's a frame from Dustin's time-lapse video as he and his buddy set out to capture the stars over the central coast of California.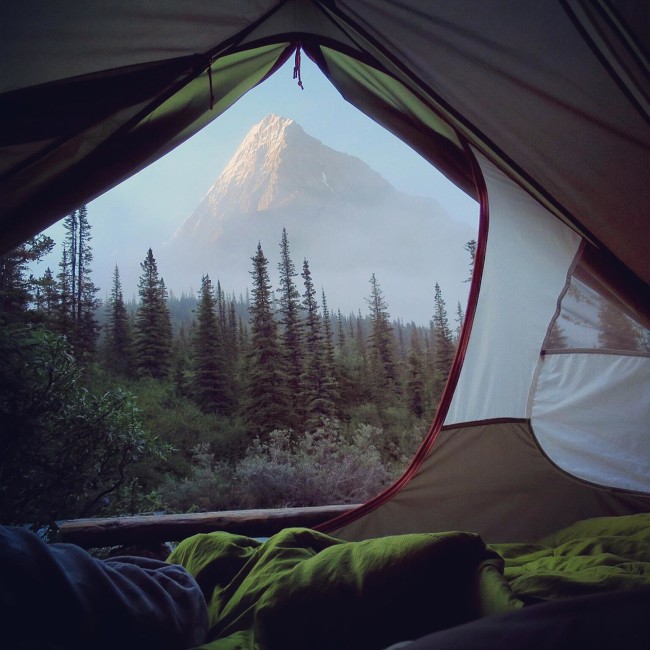 Mount Robson Provincial Park always delivers for a killer tentview, more-so after a successful hike through its strenuous terrain.