click photo to see full image
"The warm temps and clear sky inspired an impromptu night hike for star gazing, 'hippy camping', and to see the peak fall colors in the Adirondacks come morning.  
As many times as I've been up there, waking up with the sunrise to see a thick blanket of clouds over Fourth Lake was magical and one of the prettiest mornings of my life.  
A reminder of the achingly beautiful earth we live on and that I am a tiny part of a something much, much greater than I am."
Gear List:
Tent - REI Passage 2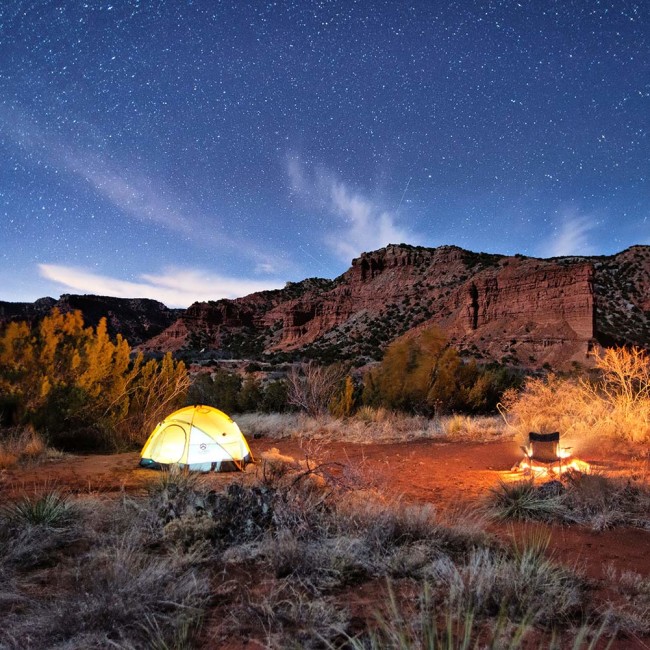 At times it may have more mud than snow, but if winter camping in the South Prong Loop of Caprock Canyon State Park looks this good, then we're all in.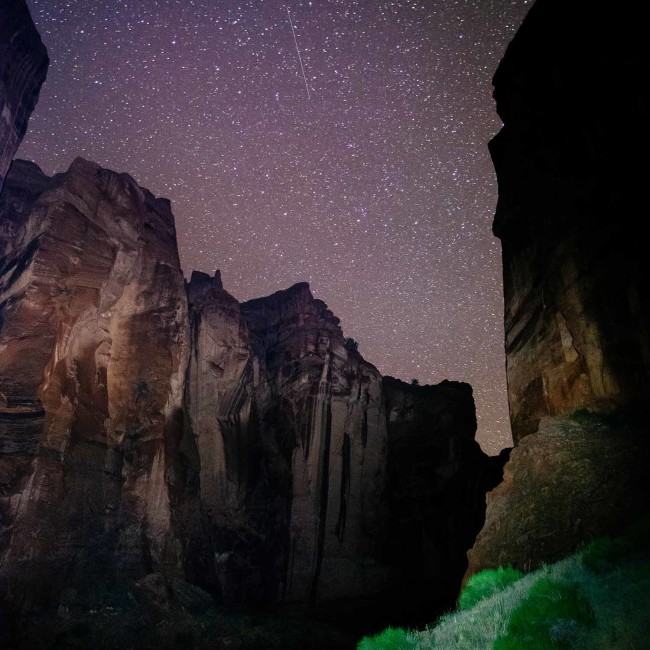 The desolation of Utah backcountry rewards those who trek out far beyond paved roads.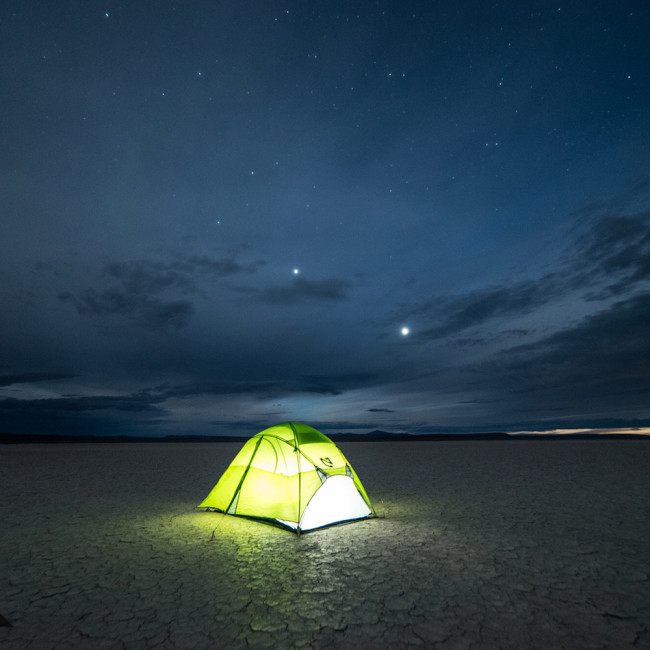 Clear nights complement the camping experience in the vast dry bed of Lake Playa.