click photo to see full image
"The warm temps and clear sky inspired an impromptu night hike for star gazing, 'hippy camping', and to see the peak fall colors in the Adirondacks come morning.  
As many times as I've been up there, waking up with the sunrise to see a thick blanket of clouds over Fourth Lake was magical and one of the prettiest mornings of my life.  
A reminder of the achingly beautiful earth we live on and that I am a tiny part of a something much, much greater than I am."
Gear List:
Tent - REI Passage 2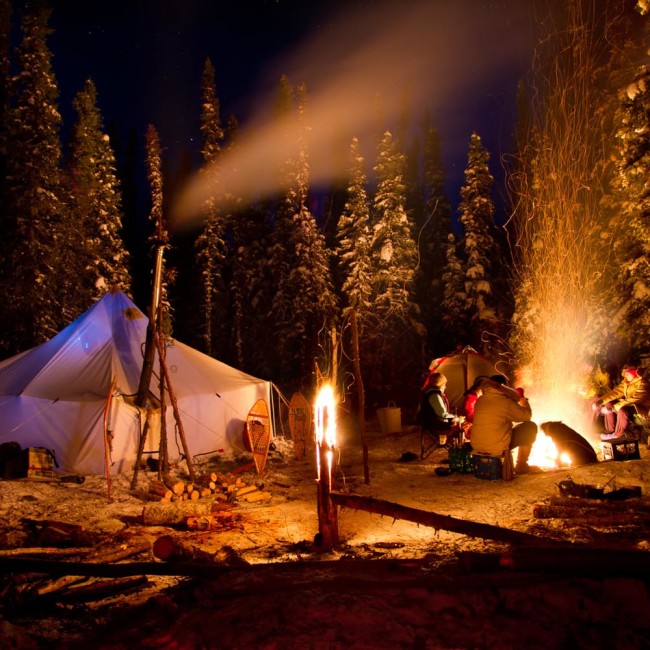 Depending on where you are in the world, winter is either coming or it's already here. Here's an impressive winter setup during a very cold night in Northern Saskatchewan.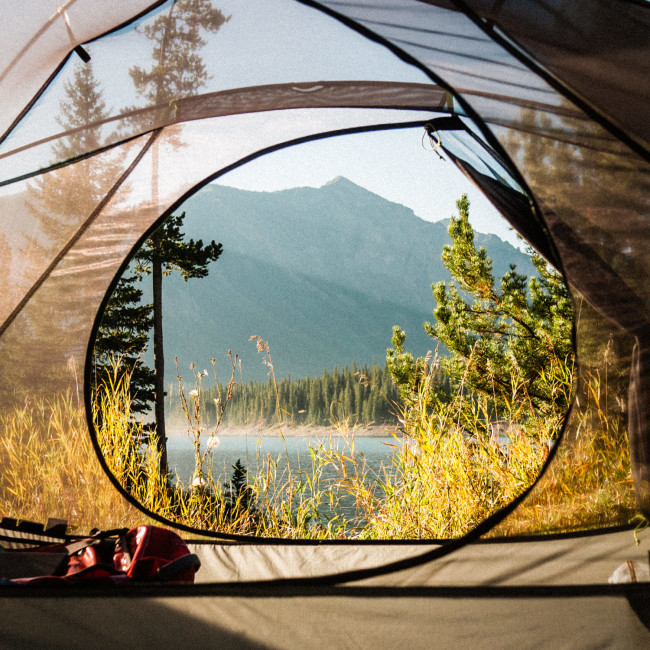 Mornings tentviews in Hyalite Reservoir – just another reason to go camping in Montana!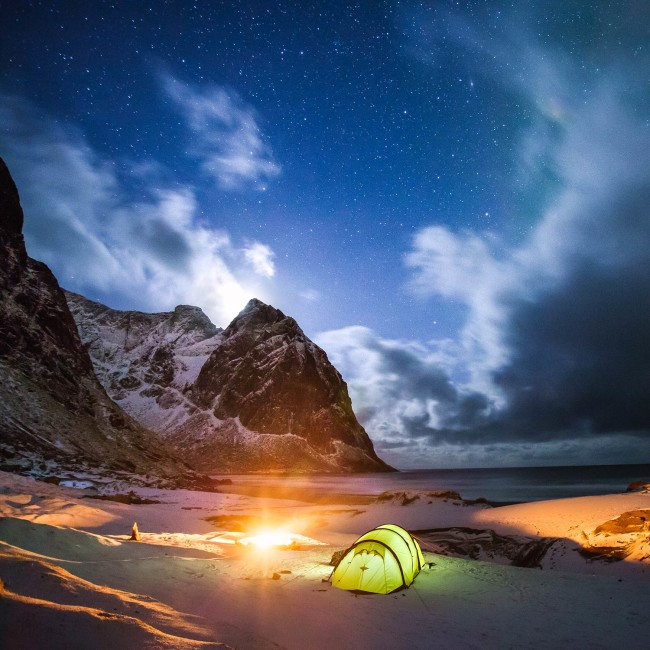 After all the amazing campspot photos shared from Kvalvika Beach, we think it's time to go camping there sooner than later – wouldn't you agree?