click photo to see full image
"On Saturday afternoon I met with a buddy at a dive bar in Manzanita. After swapping a few stories and demolishing some burgers & beers we threw our boards and bags into his truck and started along the coast to our spot. Neither of us had camped here before but I had dreamed of it for a couple years.
I spent a good amount of time researching the area via Google Earth and finally found what seemed to be the perfect spot. We were a little skeptical of the parking situation but decided any ticket would be worth it.
We made our way down the trail to the edge of a 200' cliff where we found the absolute perfect spot waiting for us. It was flat, soft and protected on 3 of 4 sides.
Being mid-February in Oregon the weather should have been gusty, rainy and frigid. Quite the contrary! It got up to 50 on Saturday and only down to about 35 that night. The sky was clear all day and all night and only partially cloudy Sunday morning. No wind at all. We shot the stars and talked for hours sitting on our cliff ledge.
After enjoying a beautiful sunrise the following morning we packed up, and headed back to Manzanita for coffee and a frosty cold surf."
-Vic Garcia @vg___
Gear List:
Tent - REI Half Dome 2+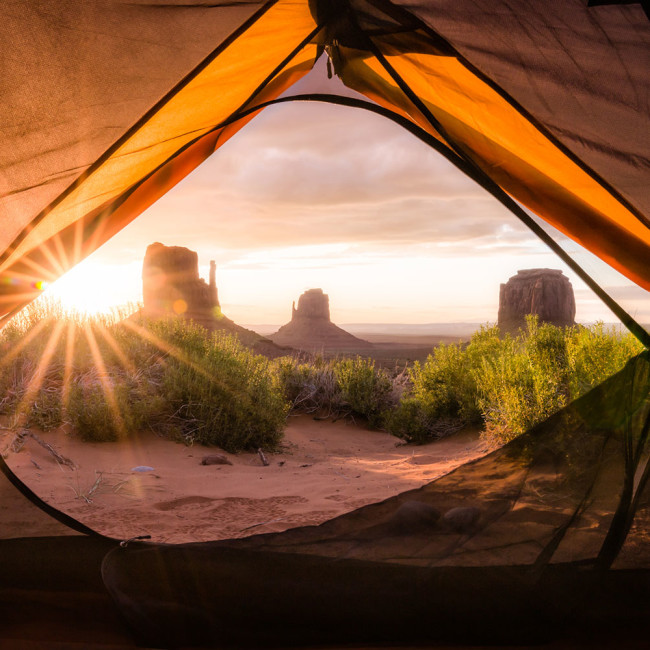 This tentview & campspot in Monument Valley will get anyone stoked for a visit to Navajo Nation.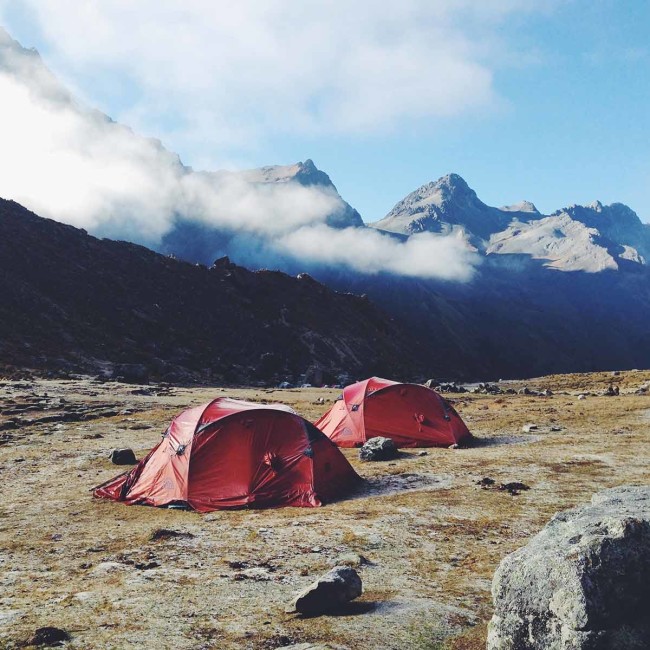 13,700 feet up for a camping pitstop on the trek to Machu Picchu.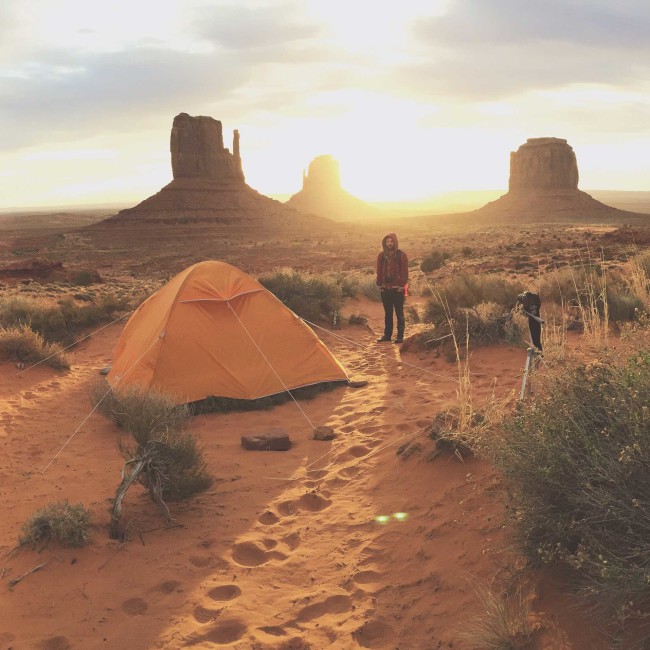 Camping in Monument Valley puts you in the front row to enormous rock features, cliffs, and the famous pair of buttes with "thumb" outcrops known as The Mittens.