click photo to see full image
"A solo backpacking trip took me all over Kauai last fall, and I fell asleep here on Polihale Beach to the sound of waves booming as they collided with the shore.
The stars were so bright it felt like I was swimming in them. In the morning I awoke to a double rainbow shining down into the ocean, and wandered the beach with only the feral cats for company."
Gear List:
Tent - Alpinismo
Camera - Canon 5DMIII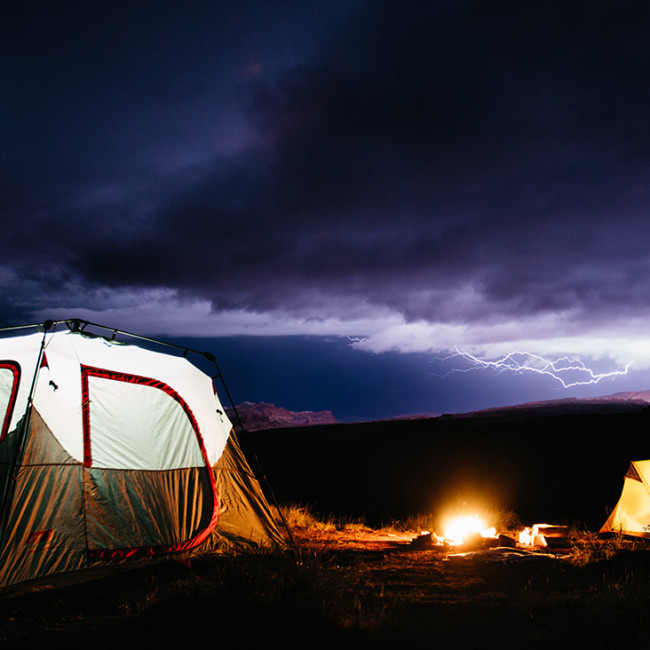 Strong storms are part of the equation at this campspot in Capitol Reef National Park.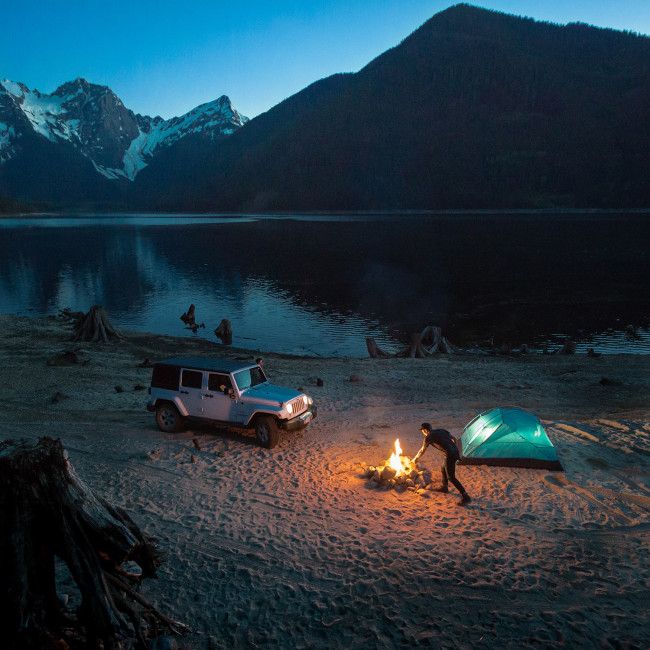 Located in the Skagit Range in the lower mainland of British Columbia, Jones Lake (also known as Wahleach Lake) offers super-scenic camping at the start of the region's efficient hydro-power source.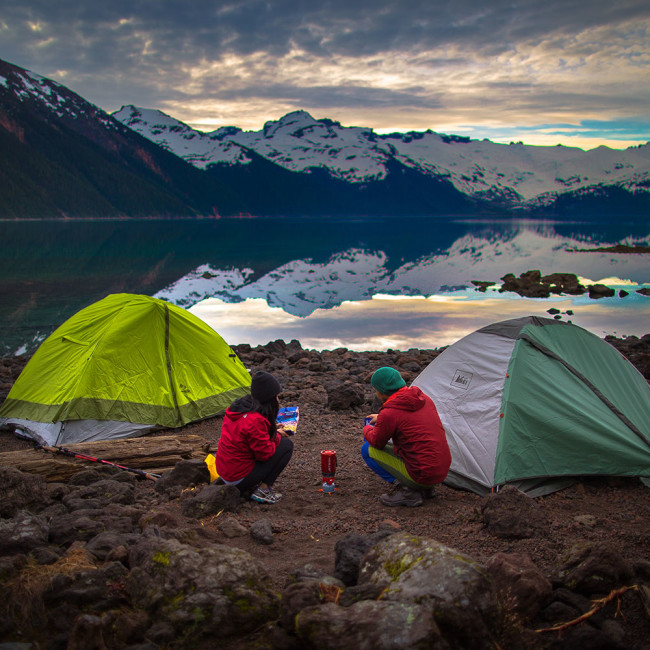 Camping with friends is always an enjoyable experience at Garibaldi Lake in British Columbia.