click photo to see full image
"A solo backpacking trip took me all over Kauai last fall, and I fell asleep here on Polihale Beach to the sound of waves booming as they collided with the shore.
The stars were so bright it felt like I was swimming in them. In the morning I awoke to a double rainbow shining down into the ocean, and wandered the beach with only the feral cats for company."
Gear List:
Tent - Alpinismo
Camera - Canon 5DMIII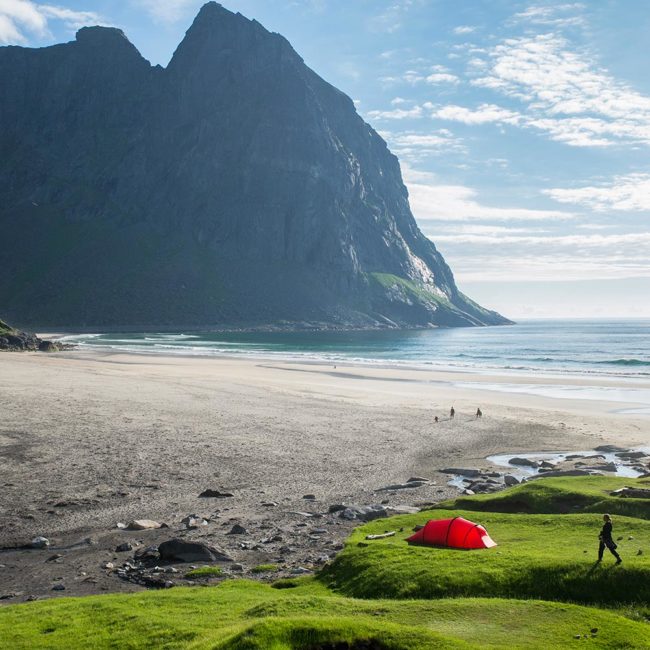 "It was 10pm when I took this photo of our campspot for the night. The amount of sun makes it seem like mid-day, but that's normal when you're camping 'North of the Sun'."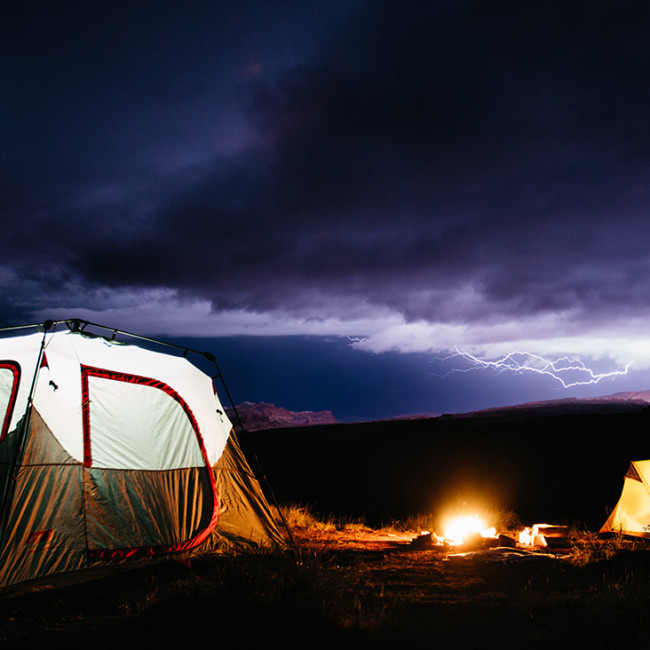 Strong storms are part of the equation at this campspot in Capitol Reef National Park.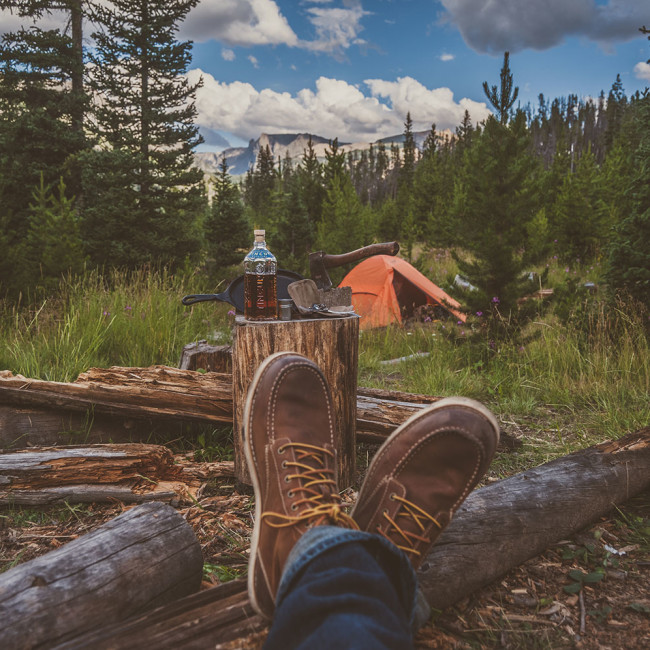 Put an end to the workweek with a glass of whiskey and some great camping in the Wind River Mountain Range.