click photo to see full image
"A solo backpacking trip took me all over Kauai last fall, and I fell asleep here on Polihale Beach to the sound of waves booming as they collided with the shore.
The stars were so bright it felt like I was swimming in them. In the morning I awoke to a double rainbow shining down into the ocean, and wandered the beach with only the feral cats for company."
Gear List:
Tent - Alpinismo
Camera - Canon 5DMIII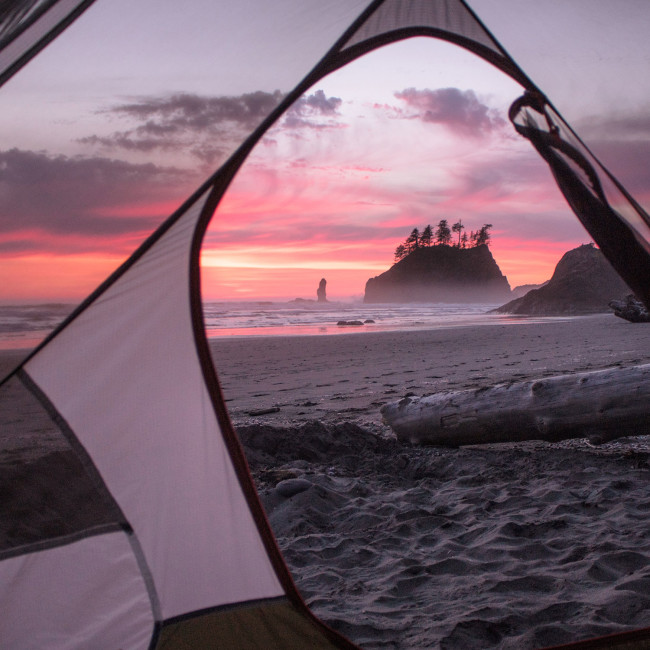 Beach camping in Olympic National Park – if you've done it, then you already know. If you haven't, then picture yourself soaking up that brilliant sunset and you'll be heading to the PNW in no time.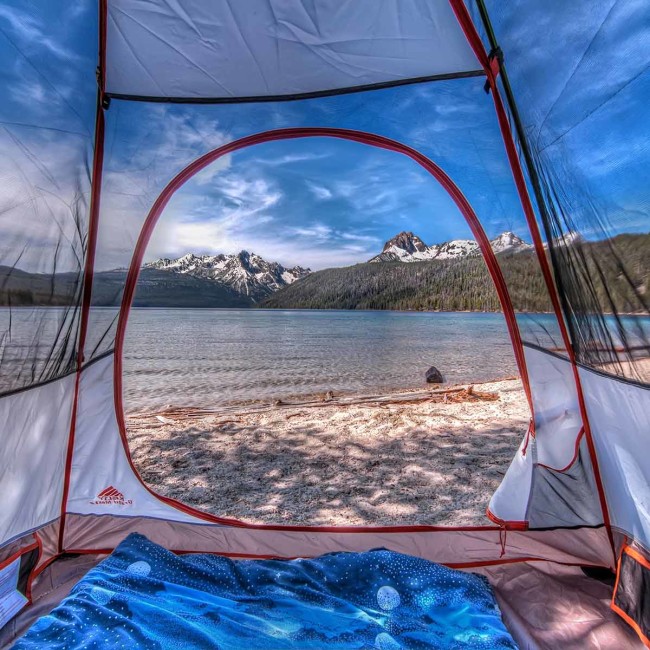 While all alone on Redfish Lake, Vincent positioned his tent just right to grab a perfect view of the Sawtooth Mountain Range.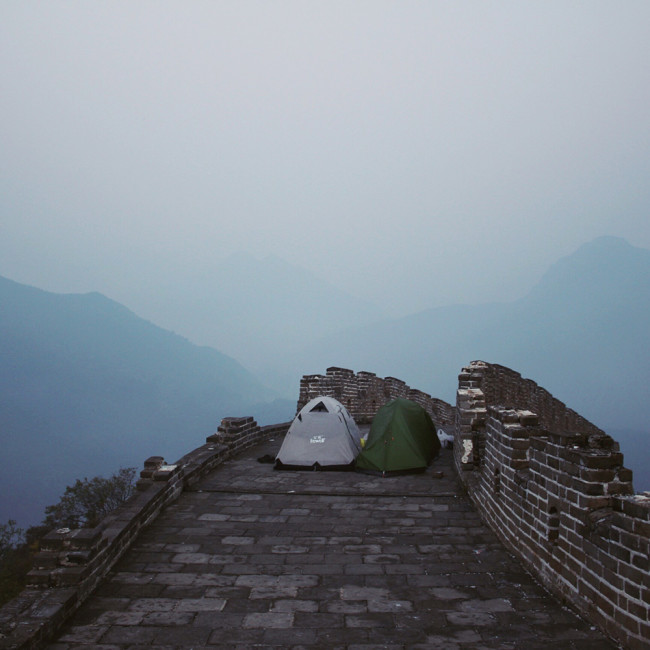 Those seeking an "alternative" campspot can find rest for a night on the Great Wall of China near the town of Huanghuacheng.