click photo to see full image
"A solo backpacking trip took me all over Kauai last fall, and I fell asleep here on Polihale Beach to the sound of waves booming as they collided with the shore.
The stars were so bright it felt like I was swimming in them. In the morning I awoke to a double rainbow shining down into the ocean, and wandered the beach with only the feral cats for company."
Gear List:
Tent - Alpinismo
Camera - Canon 5DMIII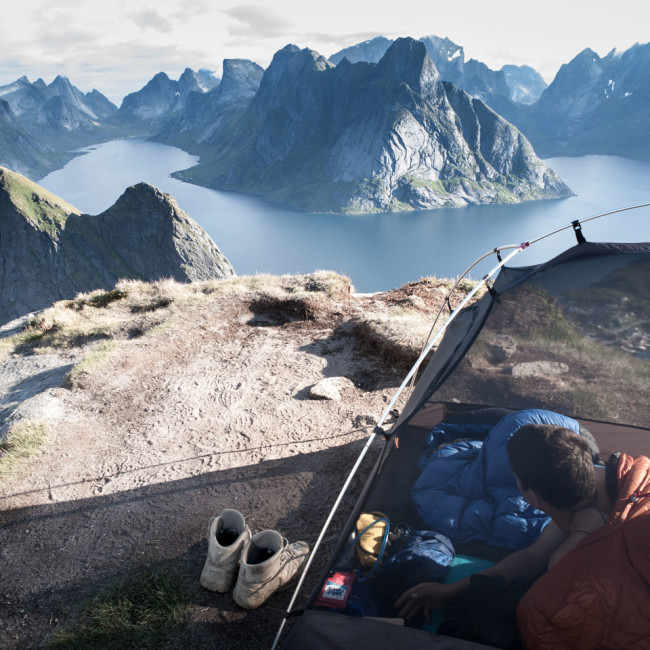 The campspot views in Reine define why camping in Norway continues to be on the rise.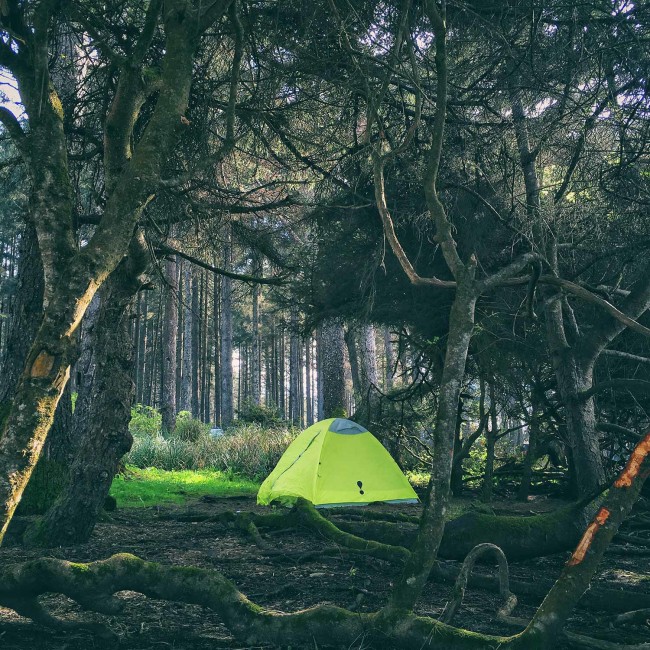 When your campspot is on the forested waterfront of a beautiful lagoon, it's a given that the duration of your stay will be epic from start to finish.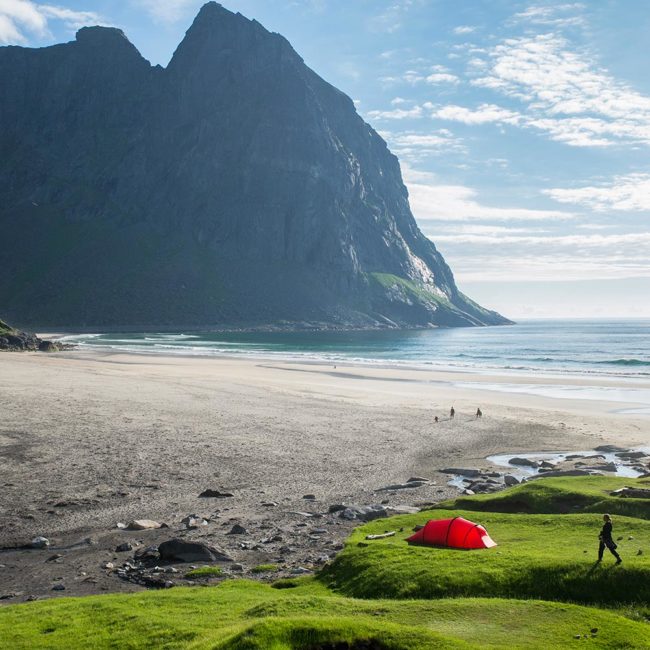 "It was 10pm when I took this photo of our campspot for the night. The amount of sun makes it seem like mid-day, but that's normal when you're camping 'North of the Sun'."