click photo to see full image
"A solo backpacking trip took me all over Kauai last fall, and I fell asleep here on Polihale Beach to the sound of waves booming as they collided with the shore.
The stars were so bright it felt like I was swimming in them. In the morning I awoke to a double rainbow shining down into the ocean, and wandered the beach with only the feral cats for company."
Gear List:
Tent - Alpinismo
Camera - Canon 5DMIII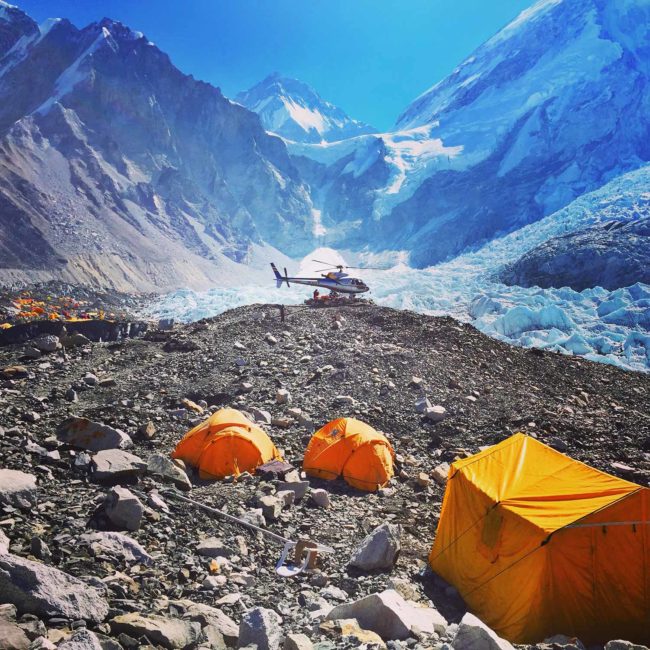 17,000ft. up atop Khumba Glacier is where you'll find Everest Base Camp – a place teeming w expedition members in excitement at their chance to climb the Earth's highest peak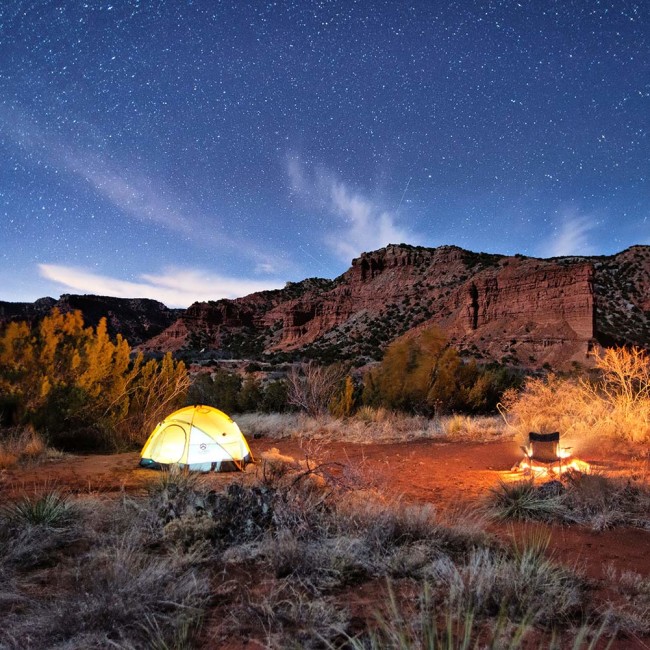 At times it may have more mud than snow, but if winter camping in the South Prong Loop of Caprock Canyon State Park looks this good, then we're all in.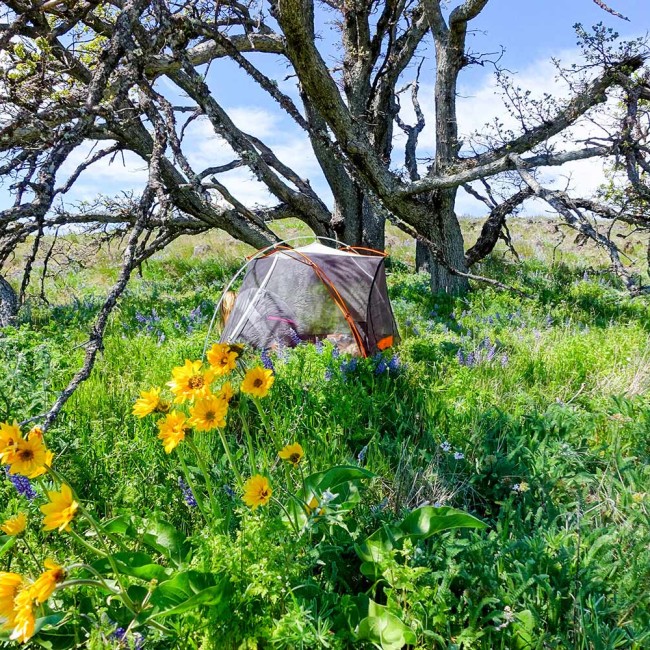 Colorful campspots are a plenty in the Columbia Hills of Eastern Washington.