click photo to see full image
"With a sunset start, fueling our eyes and moving our feet, reaching the top was a cake walk - the views weren't half bad either."
-Evan Skoczenski @evanskoczenski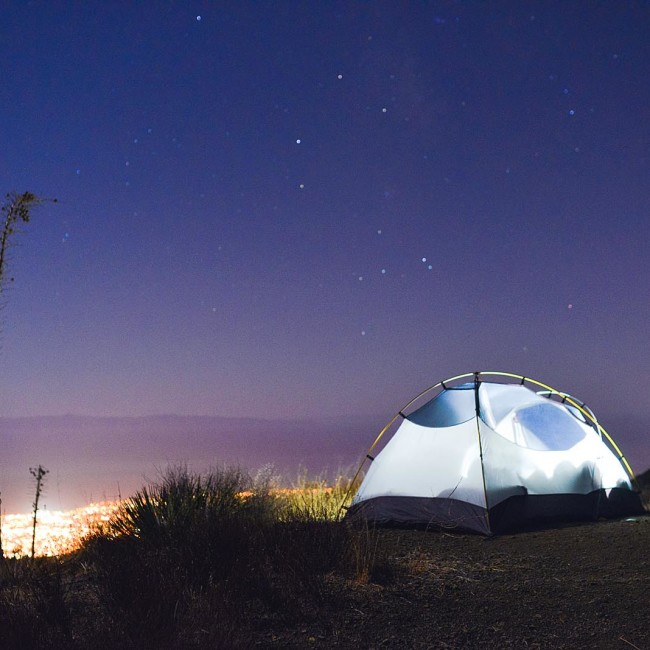 Great camp spots can be anywhere, even in full view of civilization. Blake sent us this photo of his setup looking over Santa Barbara and we hope his lady-friend was as psyched about it as we are.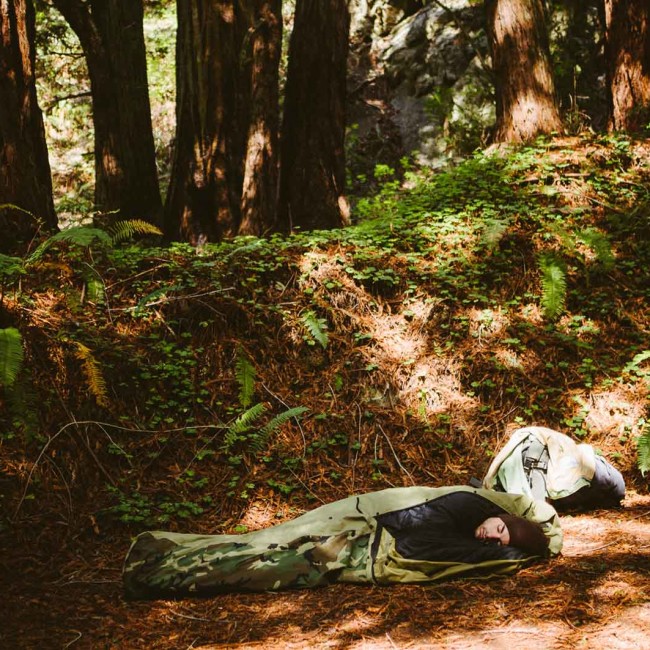 All night drive + soft ground = minimal camp setup. Preston and Josh got cozy with the forest as they made their campspot in Big Sur.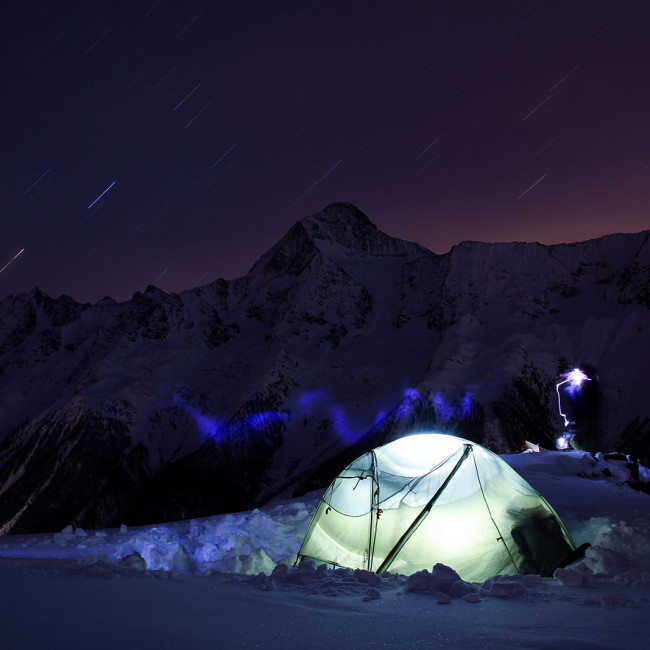 We can't think of a better way to kick off the New Year than at a campspot like this, high above Lauchernalp.