click photo to see full image
"With a sunset start, fueling our eyes and moving our feet, reaching the top was a cake walk - the views weren't half bad either."
-Evan Skoczenski @evanskoczenski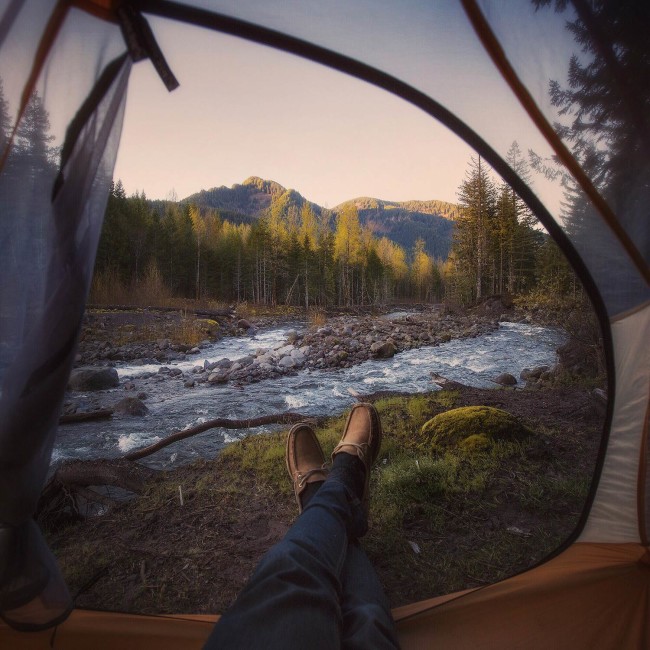 A tentview in Mt. Hood National Forest makes waiting for dry climbing conditions more pleasant.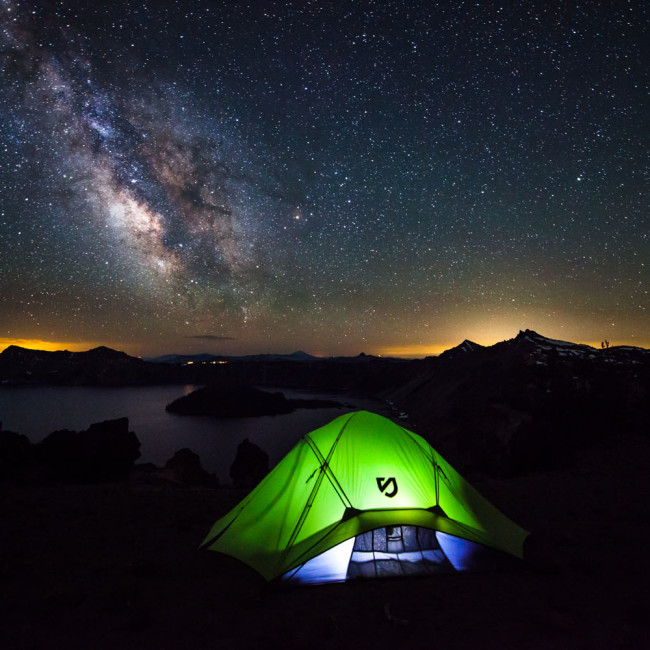 Shane took this time-lapse as the Milky Way made a full appearance over his camp spot above Crater Lake.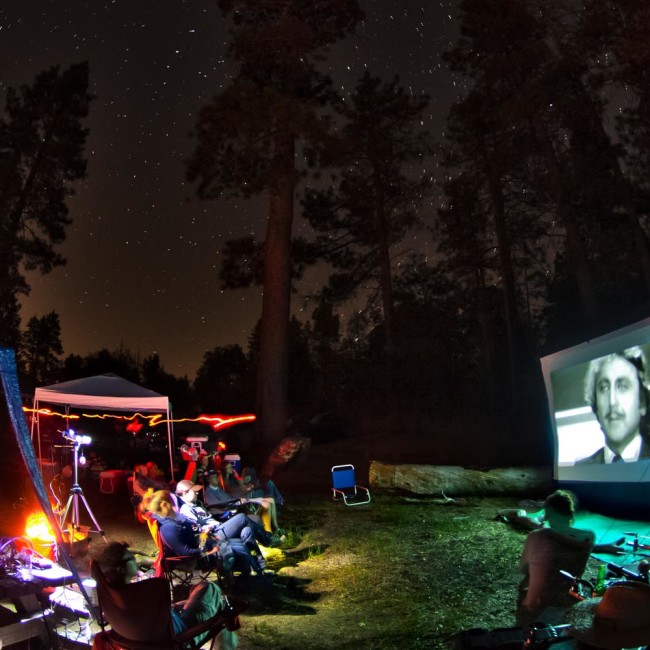 Bryan and his friends take movie night to a whole new level while camping out in the San Bernardino National Forest.