click photo to see full image
"With a sunset start, fueling our eyes and moving our feet, reaching the top was a cake walk - the views weren't half bad either."
-Evan Skoczenski @evanskoczenski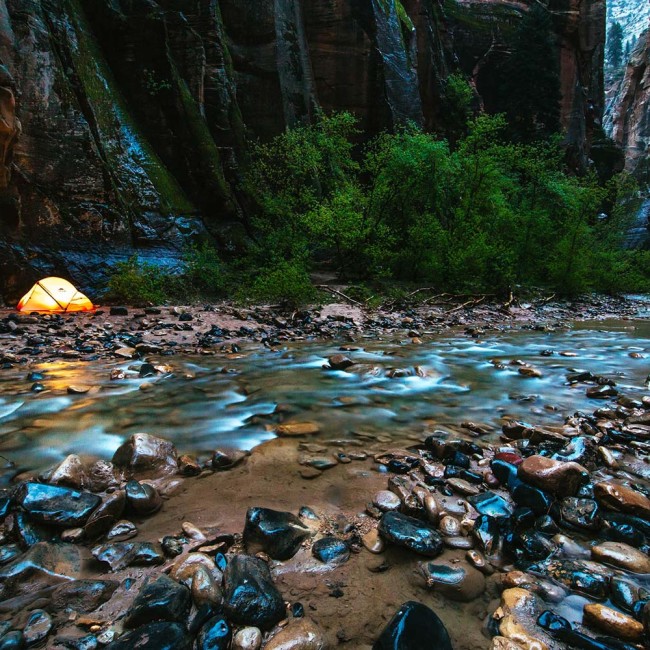 A peek into Campsite #5 deep in the narrows of Zion National Park.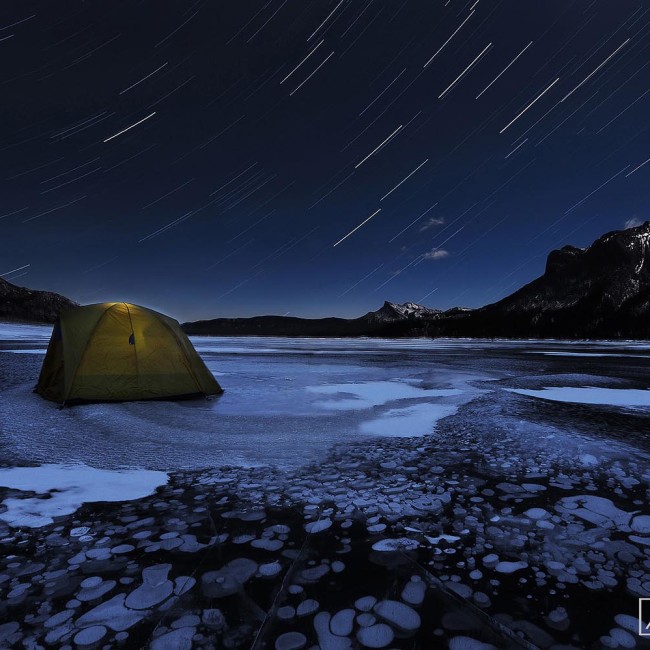 Another long-exposure campspot beauty, this time from Abraham Lake in Canada.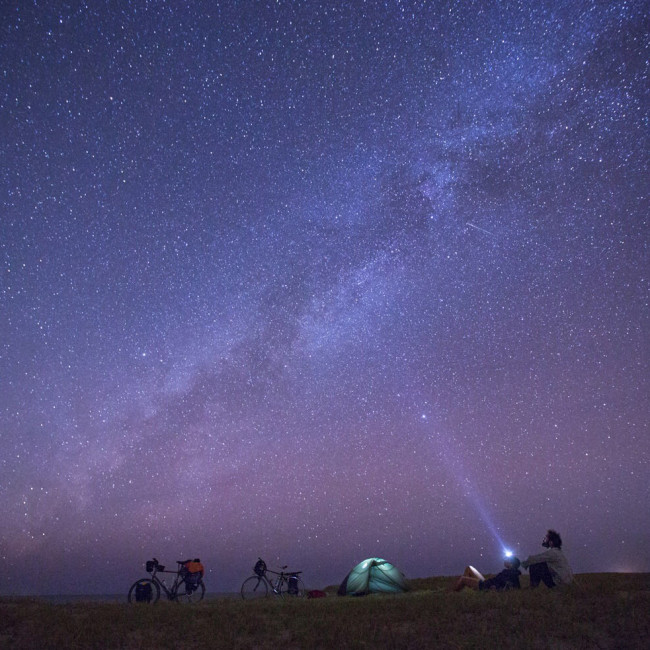 The reward for ultra-light packing means on-demand immaculate skies, like seen here at Todos Santos in Baja California.