click photo to see full image
"With a sunset start, fueling our eyes and moving our feet, reaching the top was a cake walk - the views weren't half bad either."
-Evan Skoczenski @evanskoczenski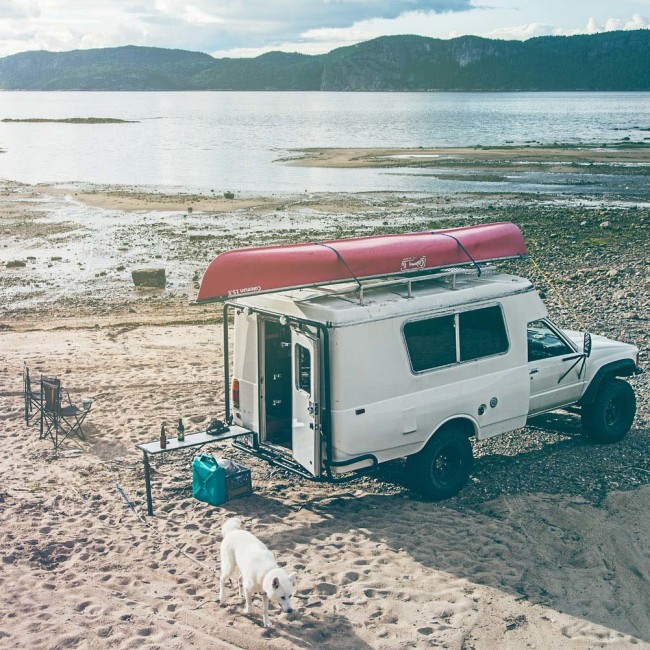 Hell of a way to ring in your 30th birthday at a campspot on the St. Lawrence – cheers!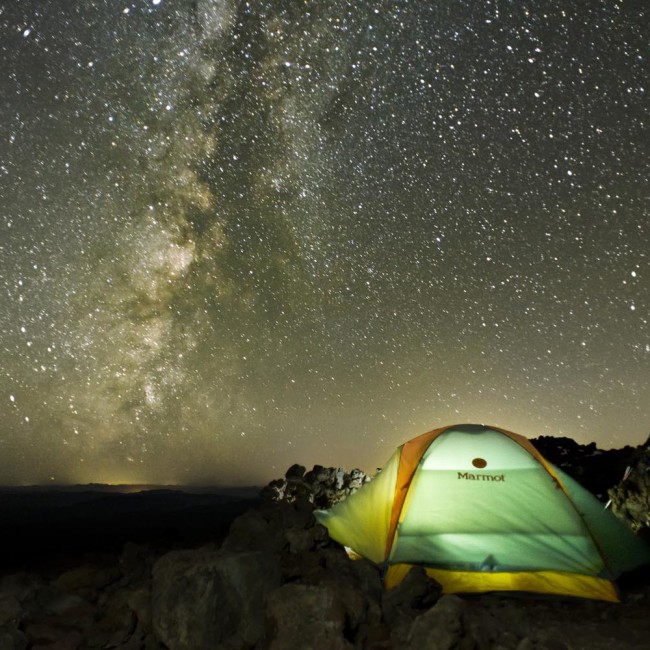 Another incredible shot of the Milky Way taken from a camp spot within the Oregon Cascades.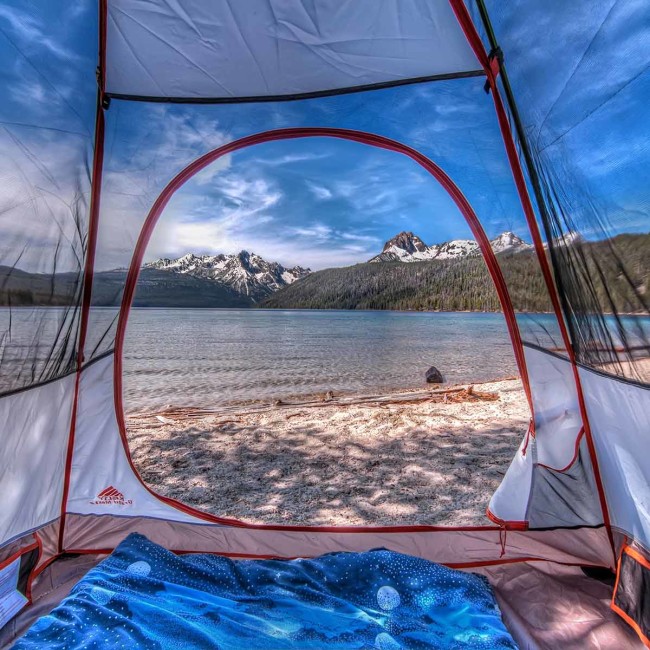 While all alone on Redfish Lake, Vincent positioned his tent just right to grab a perfect view of the Sawtooth Mountain Range.