click photo to see full image
"With a sunset start, fueling our eyes and moving our feet, reaching the top was a cake walk - the views weren't half bad either."
-Evan Skoczenski @evanskoczenski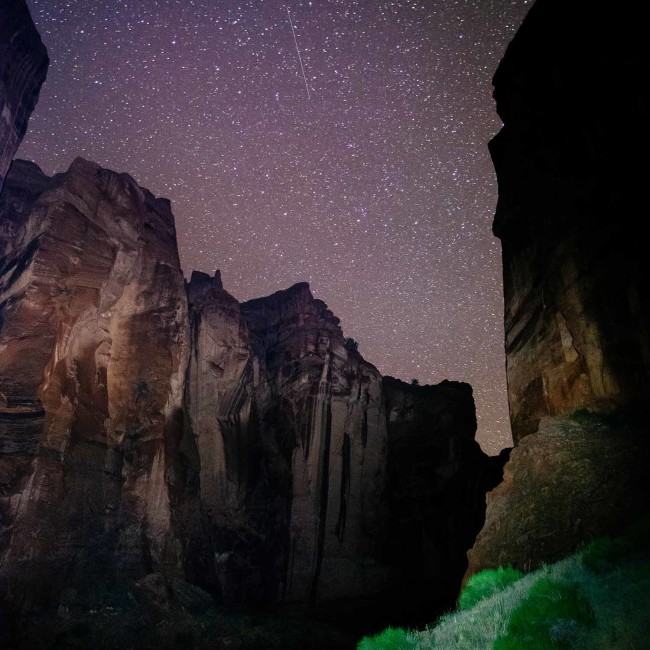 The desolation of Utah backcountry rewards those who trek out far beyond paved roads.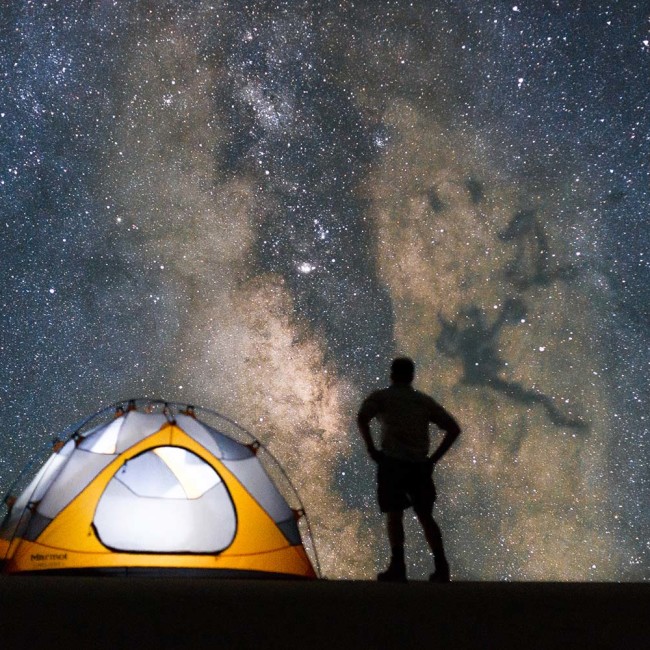 A "star-selfie" that was meant to be at this campspot in Death Valley National Park.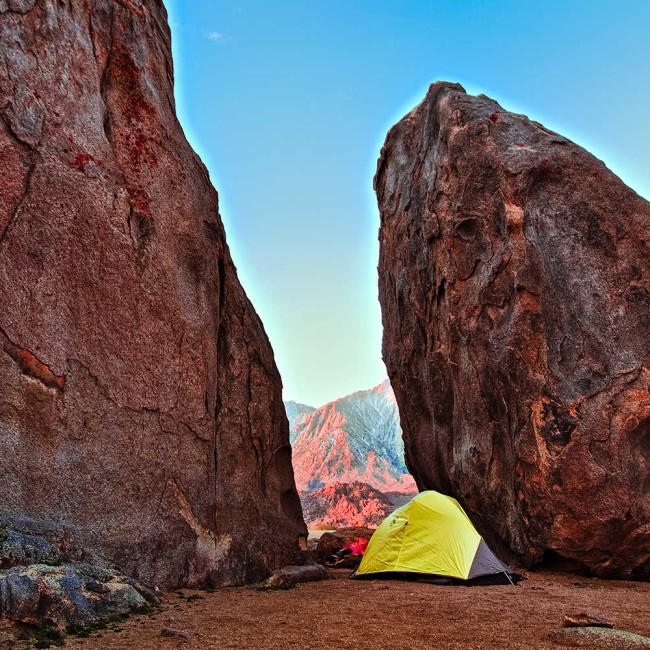 A little bit of research went a long way in helping secure this campspot at a rock climbers paradise in the Alabama Hills.