click photo to see full image
"With a sunset start, fueling our eyes and moving our feet, reaching the top was a cake walk - the views weren't half bad either."
-Evan Skoczenski @evanskoczenski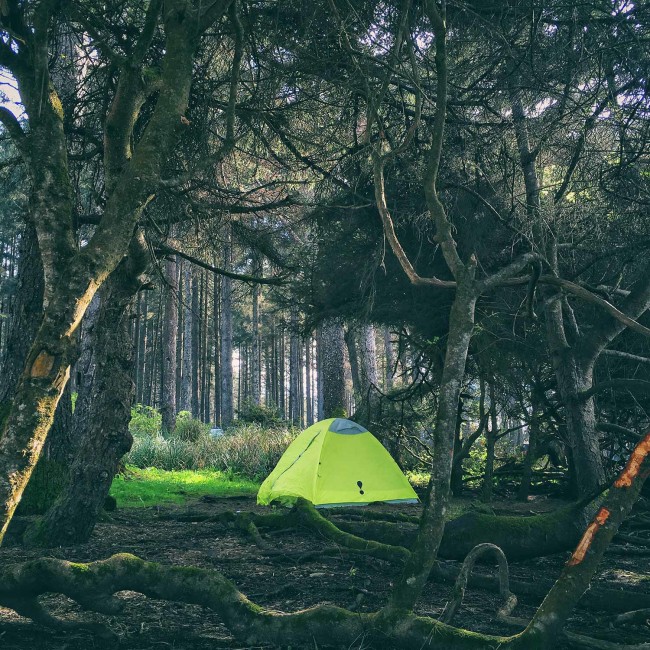 When your campspot is on the forested waterfront of a beautiful lagoon, it's a given that the duration of your stay will be epic from start to finish.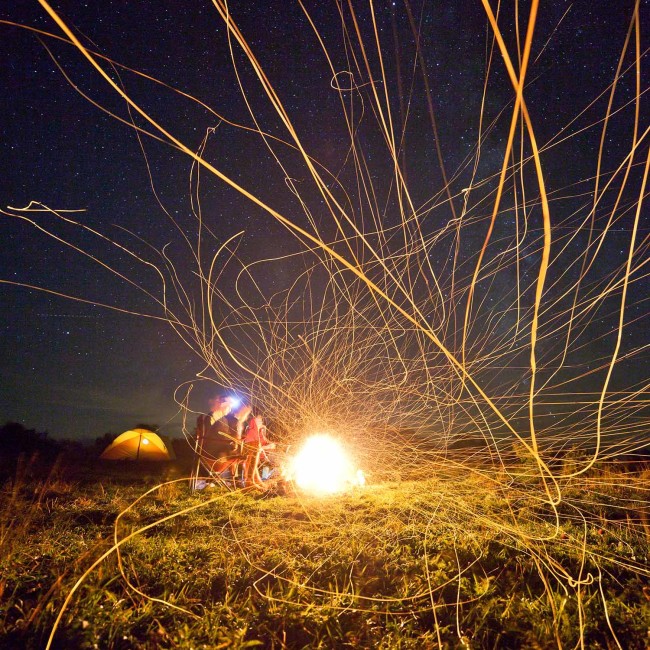 An extraordinary moment captured as the fire paints ribbons of life on a starry night in the Cherokee National Forest.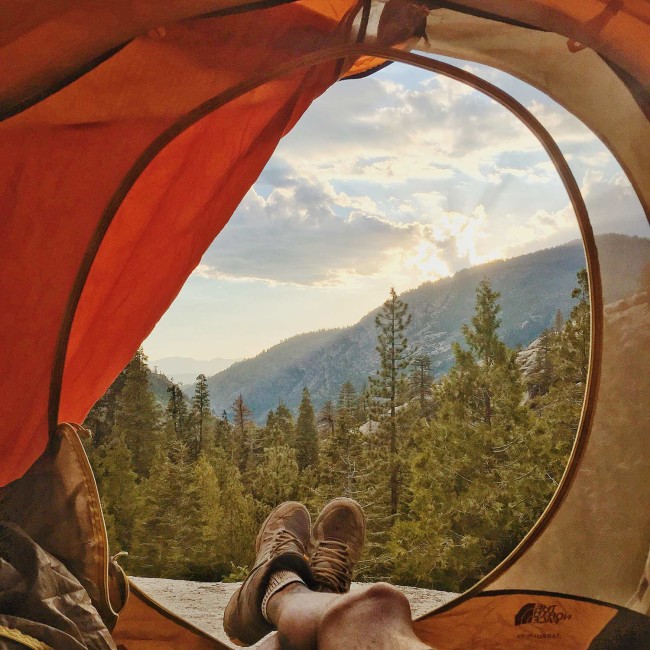 Tentview en route to Iva Bell Hotsprings in the John Muir Wilderness.