click photo to see full image
"I got to this location after driving a few hours outside of Boise and as winter was tapering off, it left me as the only individual in the area.
When I woke up, I wanted to capture that moment and feeling of waking up to the tiny waves hitting the shore.
It was an awesome camp trip!"
-Vincent Anzalone @vincentanzalone
Gear List:
Tent - Kelty
Camera - Nikon D90
Lens - Tokina 11-16mm f2.8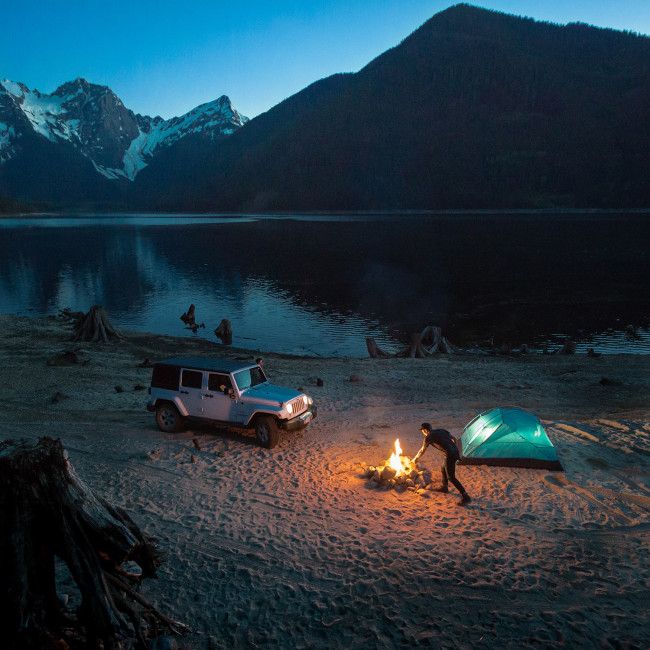 Located in the Skagit Range in the lower mainland of British Columbia, Jones Lake (also known as Wahleach Lake) offers super-scenic camping at the start of the region's efficient hydro-power source.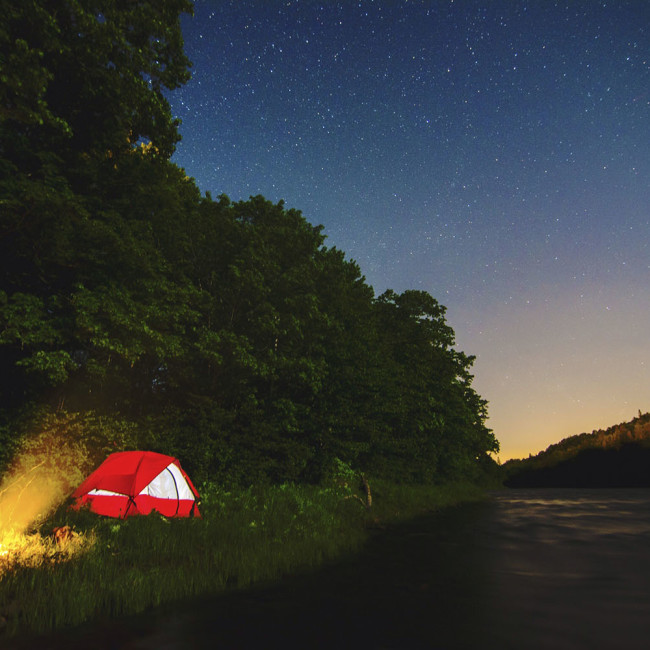 Jamy won our campfire photo contest this past winter and he recently captured this beautiful camp spot on the La Disable River in Mont Tremblant National Park.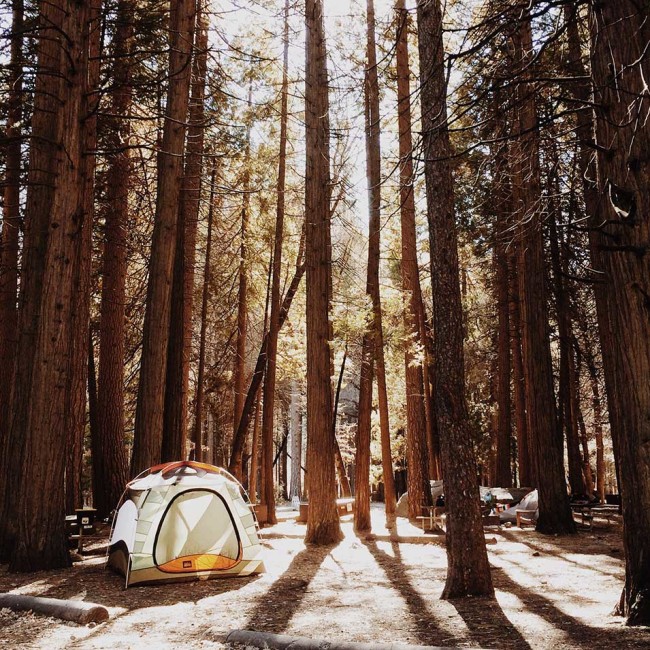 Camp 4 in Yosemite National Park is a favorite for both new visitors and regular campers.