click photo to see full image
"I got to this location after driving a few hours outside of Boise and as winter was tapering off, it left me as the only individual in the area.
When I woke up, I wanted to capture that moment and feeling of waking up to the tiny waves hitting the shore.
It was an awesome camp trip!"
-Vincent Anzalone @vincentanzalone
Gear List:
Tent - Kelty
Camera - Nikon D90
Lens - Tokina 11-16mm f2.8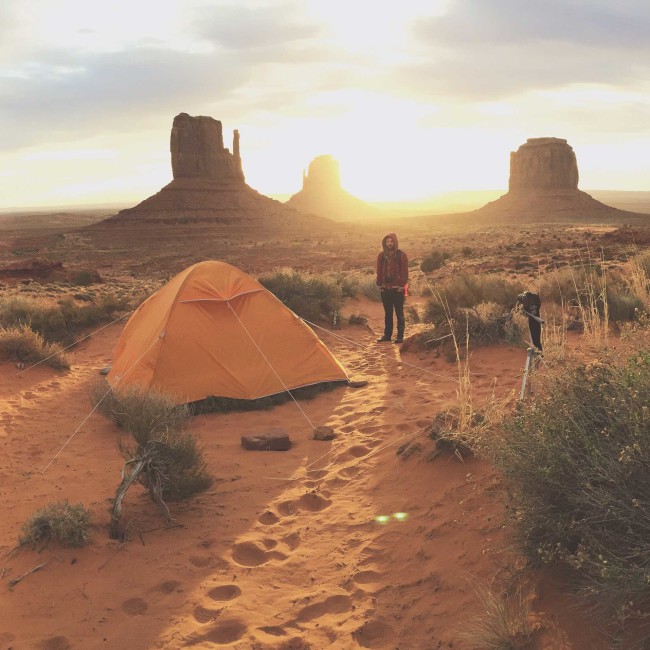 Camping in Monument Valley puts you in the front row to enormous rock features, cliffs, and the famous pair of buttes with "thumb" outcrops known as The Mittens.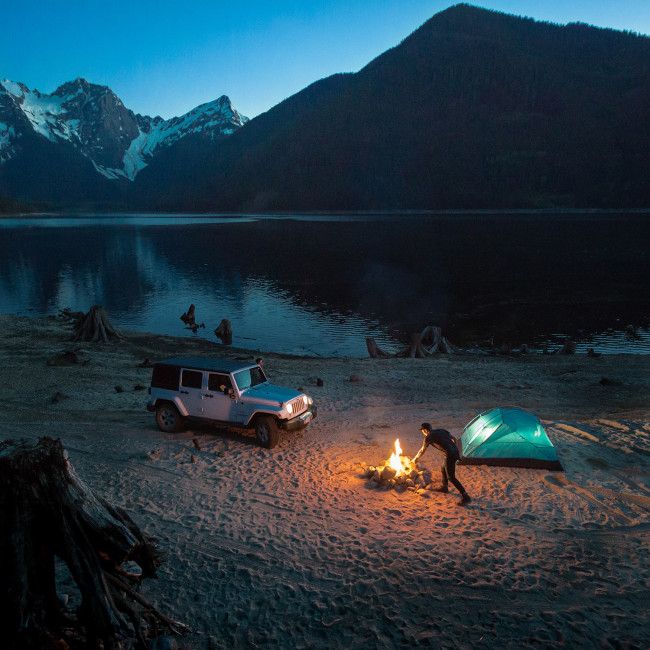 Located in the Skagit Range in the lower mainland of British Columbia, Jones Lake (also known as Wahleach Lake) offers super-scenic camping at the start of the region's efficient hydro-power source.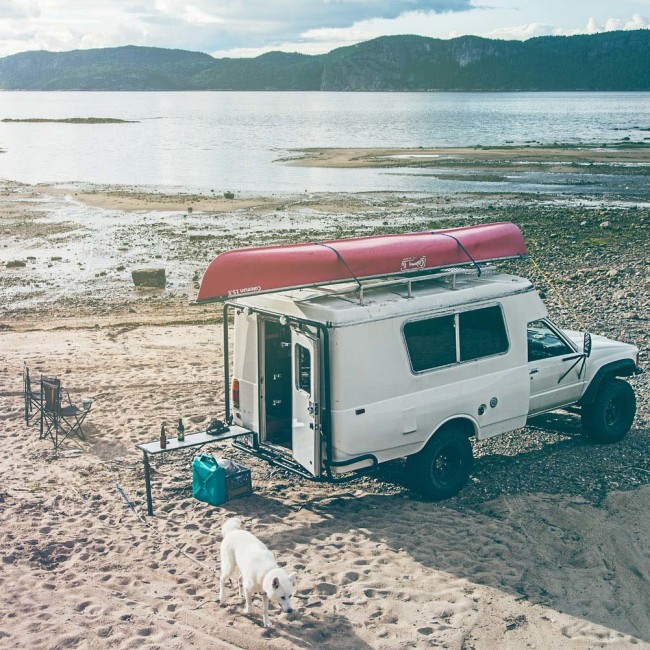 Hell of a way to ring in your 30th birthday at a campspot on the St. Lawrence – cheers!