click photo to see full image
"We drove out on a dirt road off the 89 highway to Yellowstone, about a mile and a half. Then made our way up a very steep rocky incline in the road to get the cars up on top of the hill.
After fishing off the canoe on Two Oceans Lake, we set up a campfire and cook out with about 12 friends and watched the moon and stars rise over the Tetons.
I set my tent up in the perfect spot to wake up to the sun hitting the massive mountain range."
-Cole Buckhart @cole.mgkra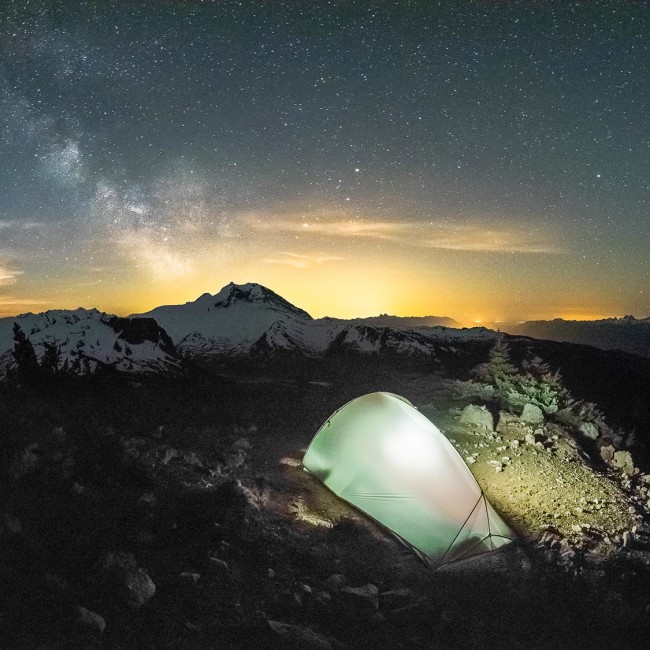 Garibaldi Provincial Park is home to camping on past volcanoes such as Mount Price.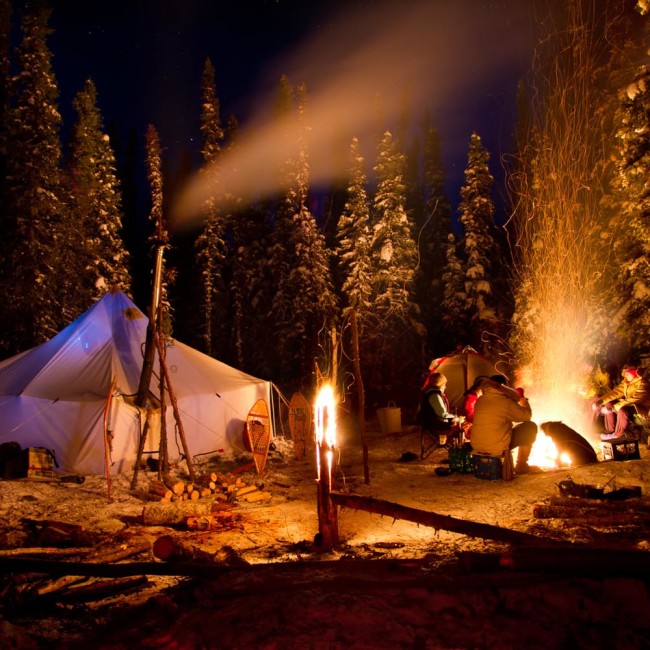 Depending on where you are in the world, winter is either coming or it's already here. Here's an impressive winter setup during a very cold night in Northern Saskatchewan.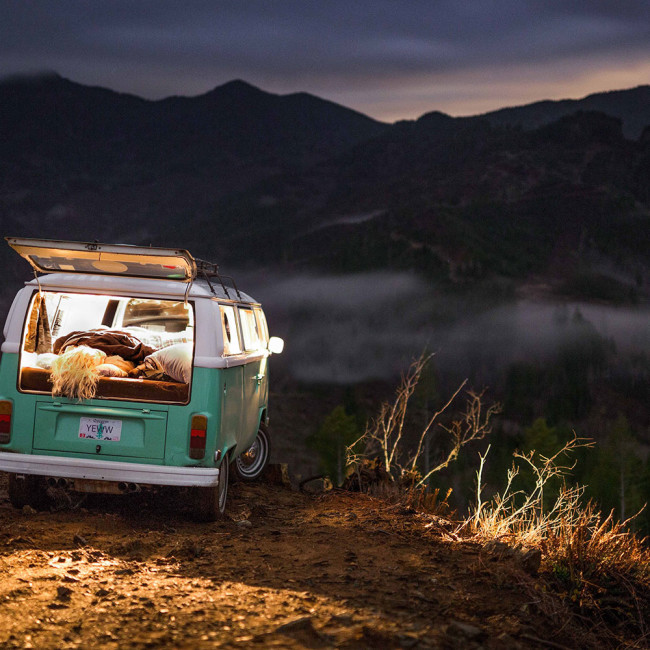 It's a slight bummer when the reverse gear of your 1975 VW Bus craps out while parked near a steep drop-off, but at least you can still camp out in it while waiting for the overall situation to improve.