click photo to see full image
"We drove out on a dirt road off the 89 highway to Yellowstone, about a mile and a half. Then made our way up a very steep rocky incline in the road to get the cars up on top of the hill.
After fishing off the canoe on Two Oceans Lake, we set up a campfire and cook out with about 12 friends and watched the moon and stars rise over the Tetons.
I set my tent up in the perfect spot to wake up to the sun hitting the massive mountain range."
-Cole Buckhart @cole.mgkra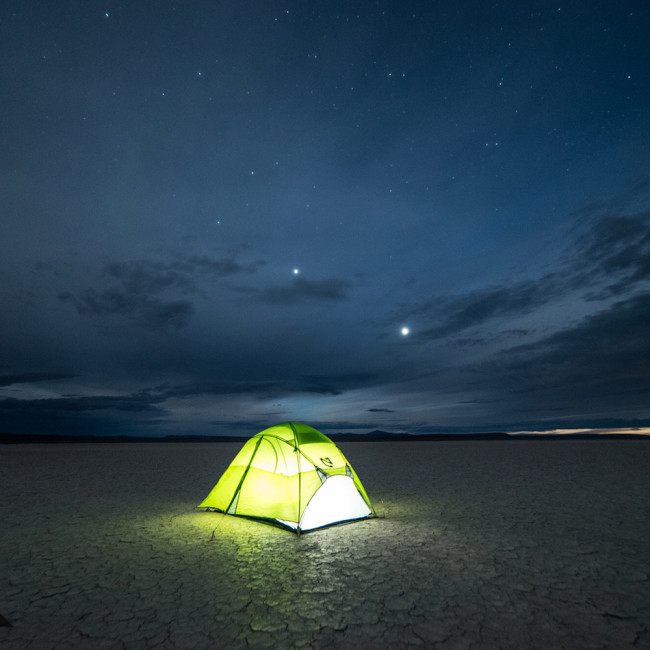 Clear nights complement the camping experience in the vast dry bed of Lake Playa.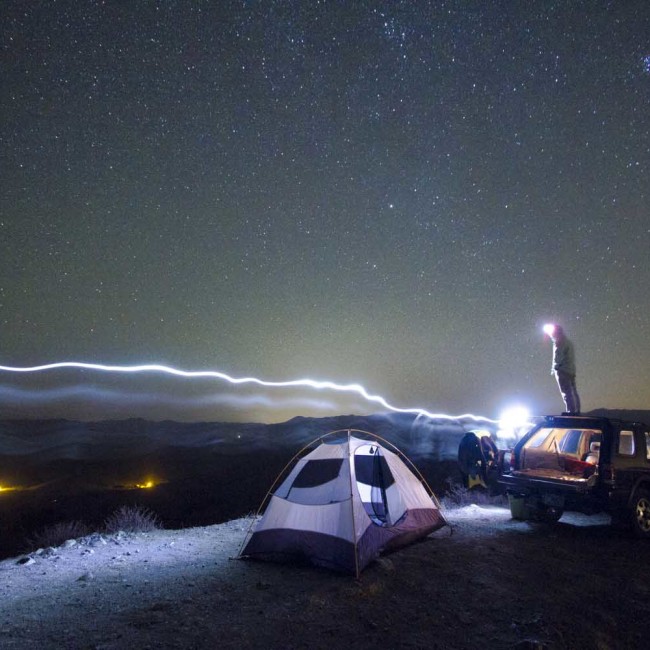 Here's a frame from Dustin's time-lapse video as he and his buddy set out to capture the stars over the central coast of California.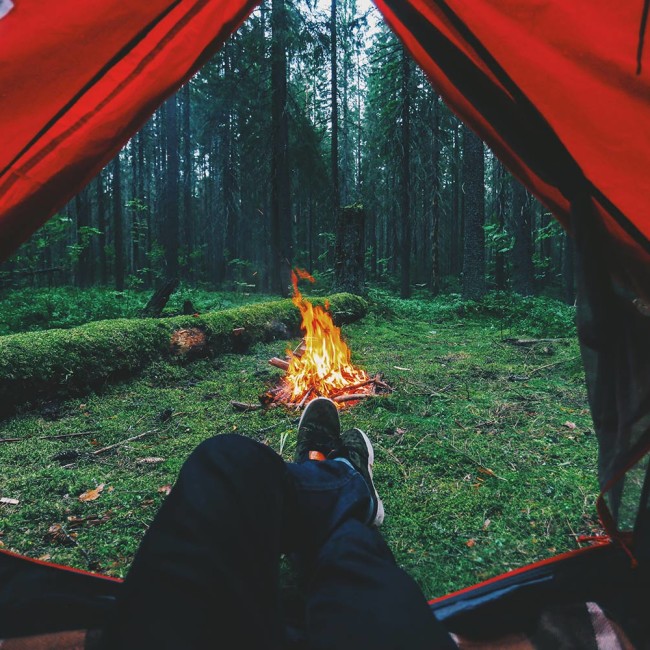 Be prepared for thick forests and moss covered trees when camping on the Karelian Isthmus.