click photo to see full image
"We drove out on a dirt road off the 89 highway to Yellowstone, about a mile and a half. Then made our way up a very steep rocky incline in the road to get the cars up on top of the hill.
After fishing off the canoe on Two Oceans Lake, we set up a campfire and cook out with about 12 friends and watched the moon and stars rise over the Tetons.
I set my tent up in the perfect spot to wake up to the sun hitting the massive mountain range."
-Cole Buckhart @cole.mgkra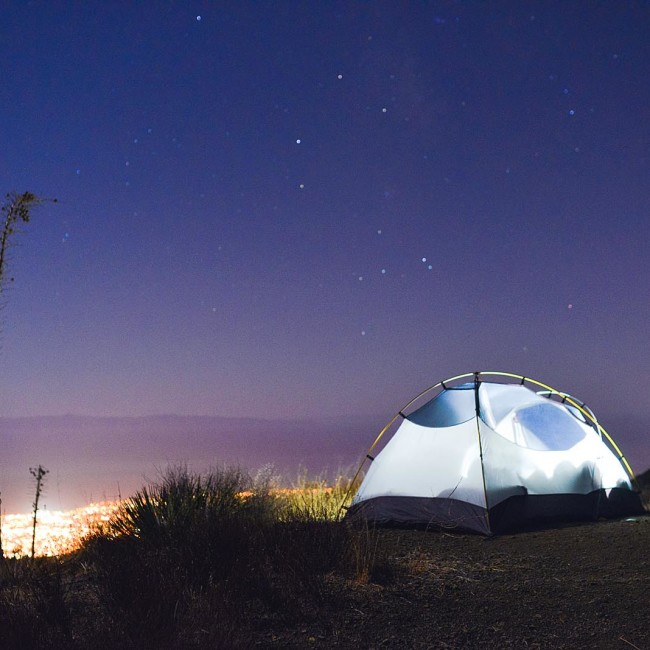 Great camp spots can be anywhere, even in full view of civilization. Blake sent us this photo of his setup looking over Santa Barbara and we hope his lady-friend was as psyched about it as we are.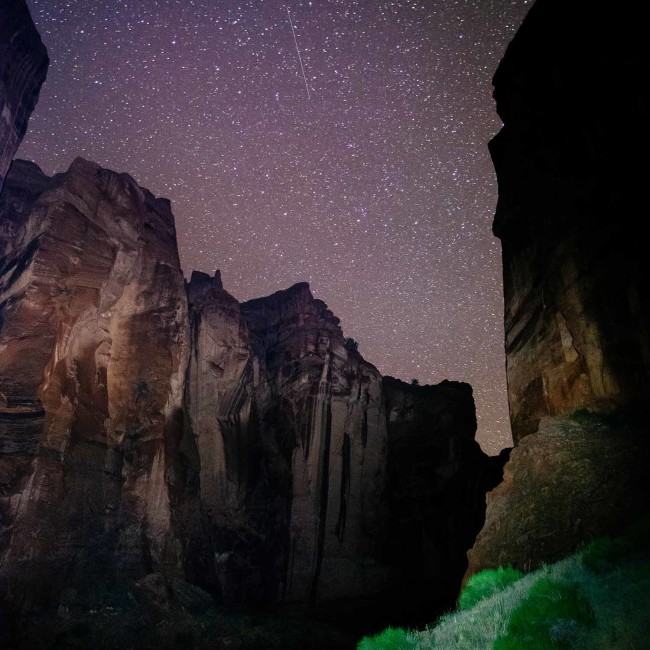 The desolation of Utah backcountry rewards those who trek out far beyond paved roads.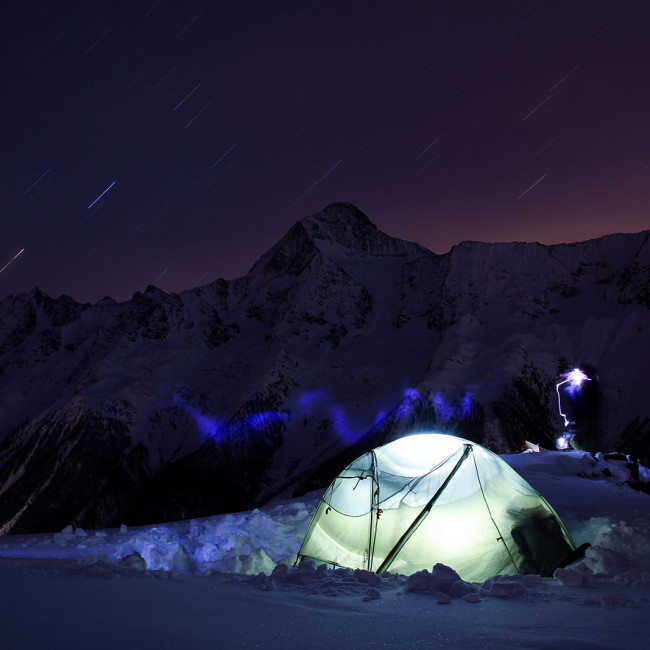 We can't think of a better way to kick off the New Year than at a campspot like this, high above Lauchernalp.