click photo to see full image
"We drove out on a dirt road off the 89 highway to Yellowstone, about a mile and a half. Then made our way up a very steep rocky incline in the road to get the cars up on top of the hill.
After fishing off the canoe on Two Oceans Lake, we set up a campfire and cook out with about 12 friends and watched the moon and stars rise over the Tetons.
I set my tent up in the perfect spot to wake up to the sun hitting the massive mountain range."
-Cole Buckhart @cole.mgkra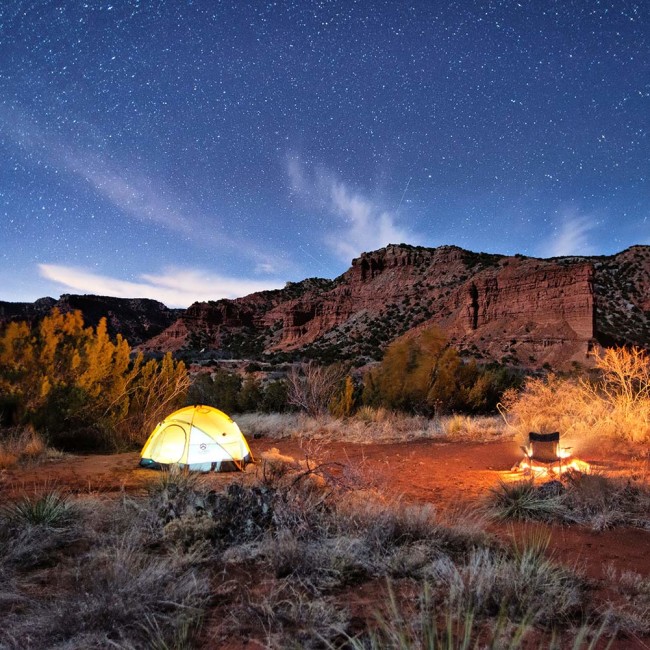 At times it may have more mud than snow, but if winter camping in the South Prong Loop of Caprock Canyon State Park looks this good, then we're all in.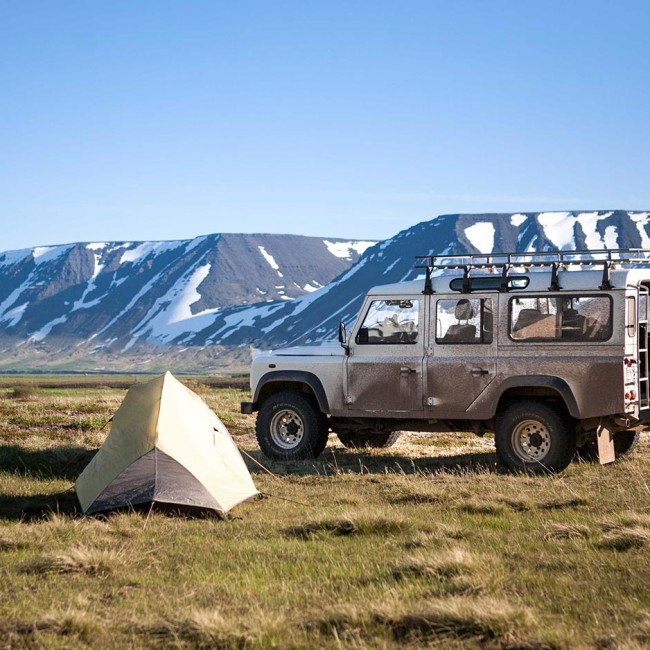 Overlanding is one of the more badass ways to find a campspot in the Westfjords of Iceland.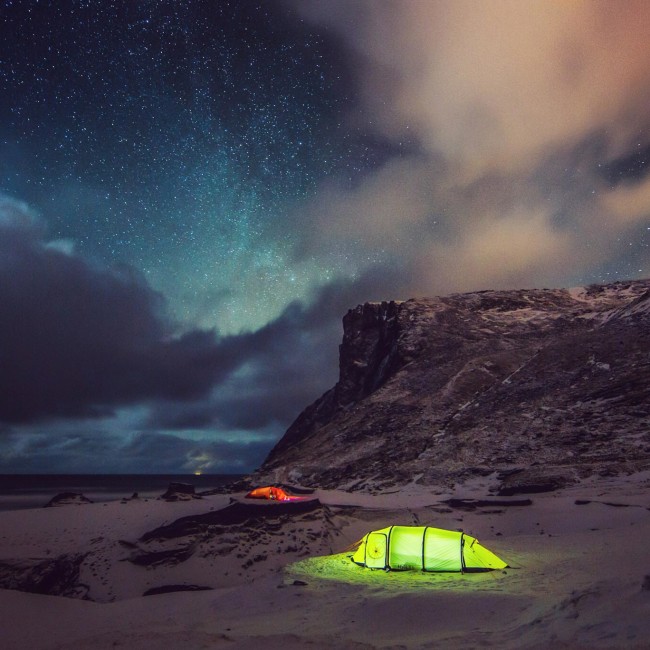 This campspot in Lofoten was the result of a pure desire to get lost and let the adventure lead.