click photo to see full image
"This is the spot where Tony Stark demonstrated his new Stark Industries Jericho Missile in Ironman.
Alabama Hills is over 30k acres of open recreation, but this little corner of it is our favorite spot to camp, and now we can say we camped with RDJ, ha!"
-Jennifer Franklin @jadedjennifer
Gear List:
Tent - REI Half Dome 2+
Camera - Canon 5D MIII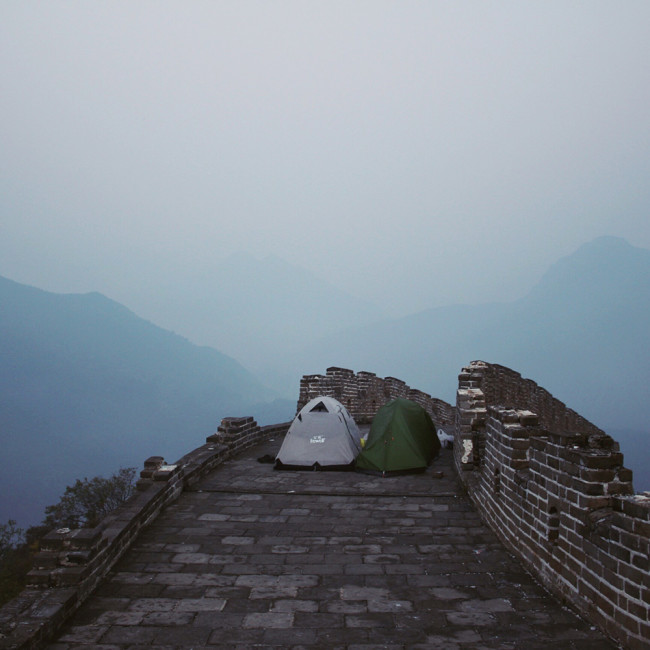 Those seeking an "alternative" campspot can find rest for a night on the Great Wall of China near the town of Huanghuacheng.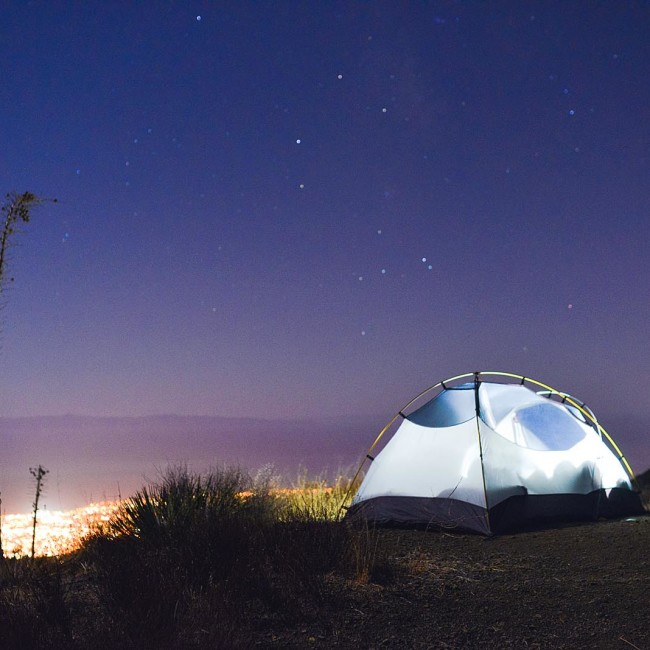 Great camp spots can be anywhere, even in full view of civilization. Blake sent us this photo of his setup looking over Santa Barbara and we hope his lady-friend was as psyched about it as we are.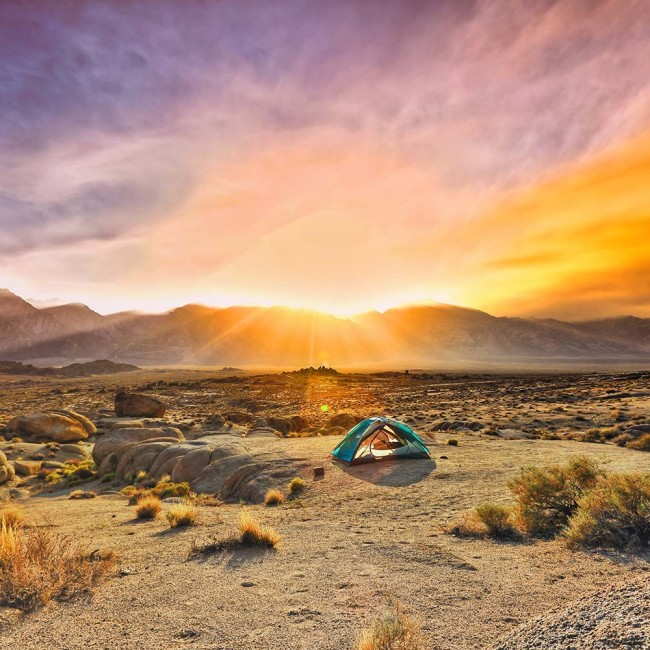 Sunset camping at Alabama Hills has never looked better.