click photo to see full image
"This is the spot where Tony Stark demonstrated his new Stark Industries Jericho Missile in Ironman.
Alabama Hills is over 30k acres of open recreation, but this little corner of it is our favorite spot to camp, and now we can say we camped with RDJ, ha!"
-Jennifer Franklin @jadedjennifer
Gear List:
Tent - REI Half Dome 2+
Camera - Canon 5D MIII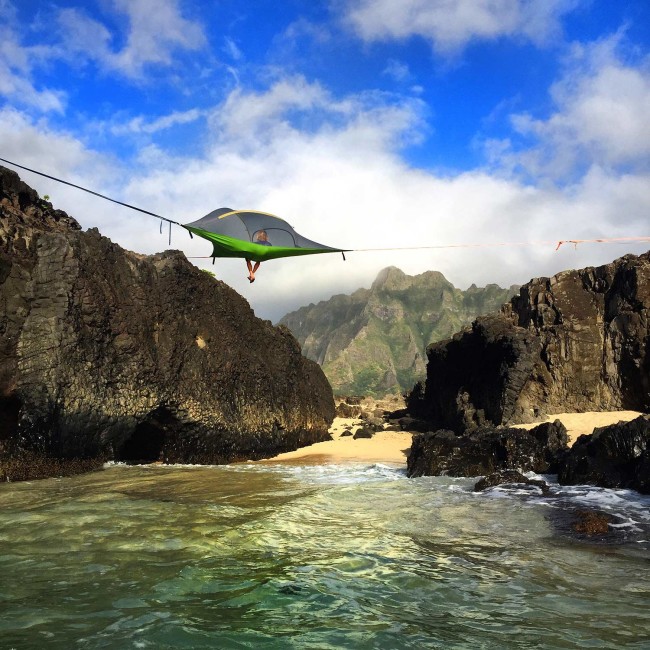 With a tent setup unrestricted by ground conditions and other weather variables at this Hawaiian campspot, we can only wonder: Is this the future of camping?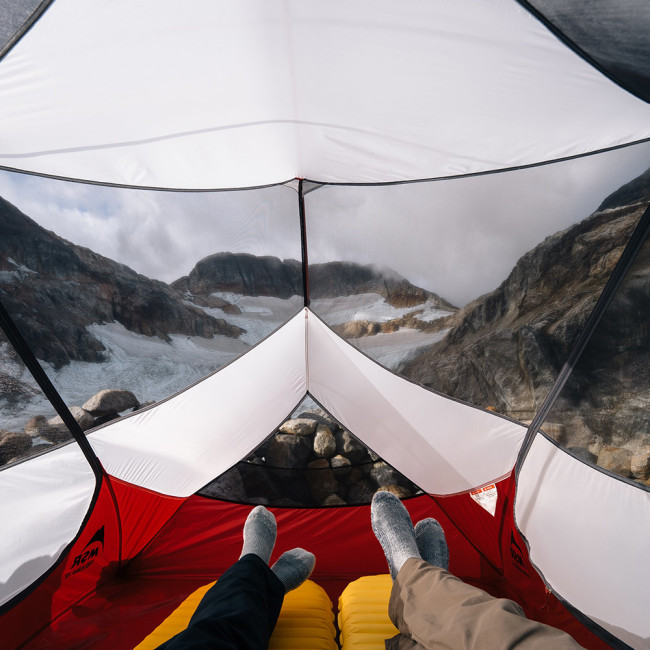 An intense tentview staring straight up at Colonial Glacier in the North Cascades.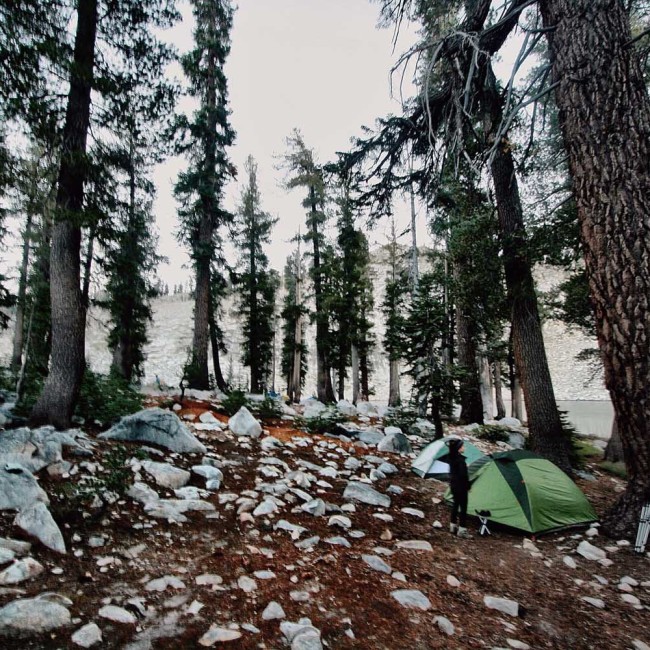 Bernice's tent blends perfectly into the towering pine trees of Jennie Lakes Wilderness.