click photo to see full image
"This is the spot where Tony Stark demonstrated his new Stark Industries Jericho Missile in Ironman.
Alabama Hills is over 30k acres of open recreation, but this little corner of it is our favorite spot to camp, and now we can say we camped with RDJ, ha!"
-Jennifer Franklin @jadedjennifer
Gear List:
Tent - REI Half Dome 2+
Camera - Canon 5D MIII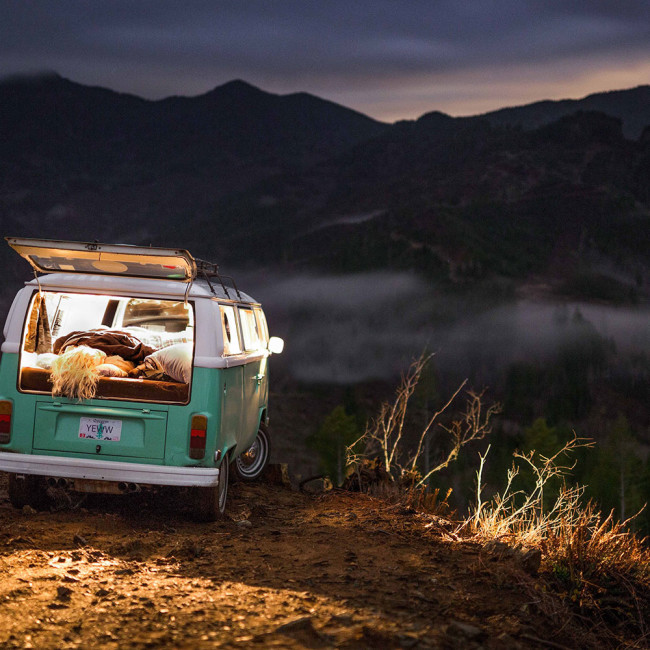 It's a slight bummer when the reverse gear of your 1975 VW Bus craps out while parked near a steep drop-off, but at least you can still camp out in it while waiting for the overall situation to improve.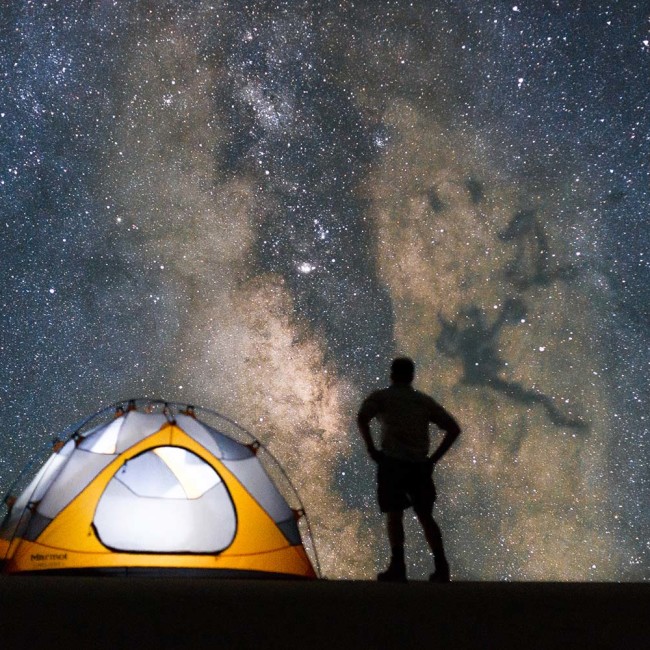 A "star-selfie" that was meant to be at this campspot in Death Valley National Park.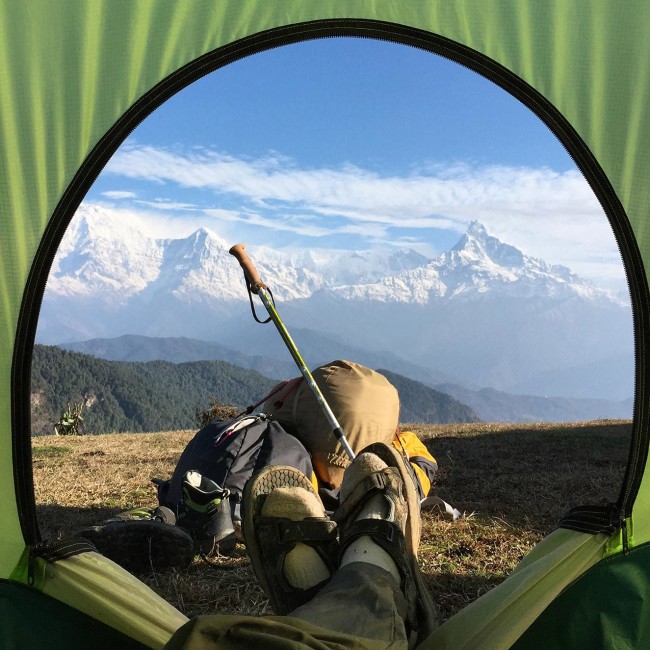 A campspot on Panchase Mountain with the best vantage tentview peering into Nepal.