click photo to see full image
"This is the spot where Tony Stark demonstrated his new Stark Industries Jericho Missile in Ironman.
Alabama Hills is over 30k acres of open recreation, but this little corner of it is our favorite spot to camp, and now we can say we camped with RDJ, ha!"
-Jennifer Franklin @jadedjennifer
Gear List:
Tent - REI Half Dome 2+
Camera - Canon 5D MIII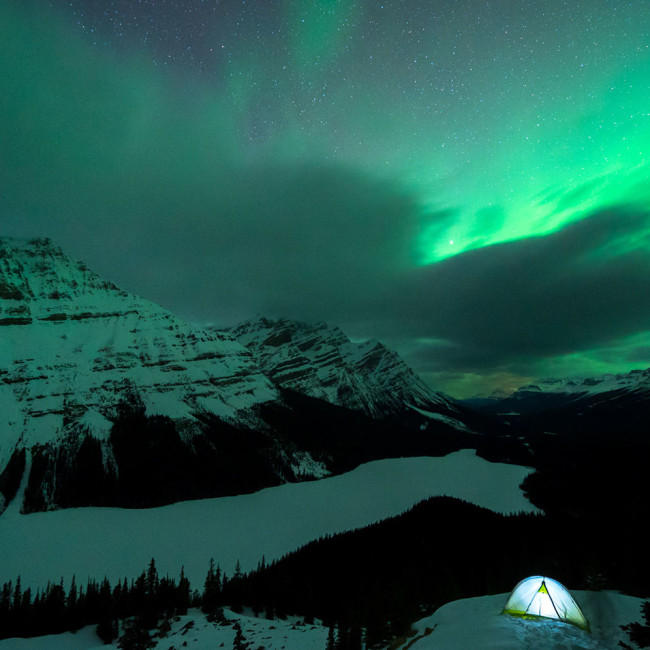 Catching a glimpse of the Aurora Borealis at this campspot in Banff National Park.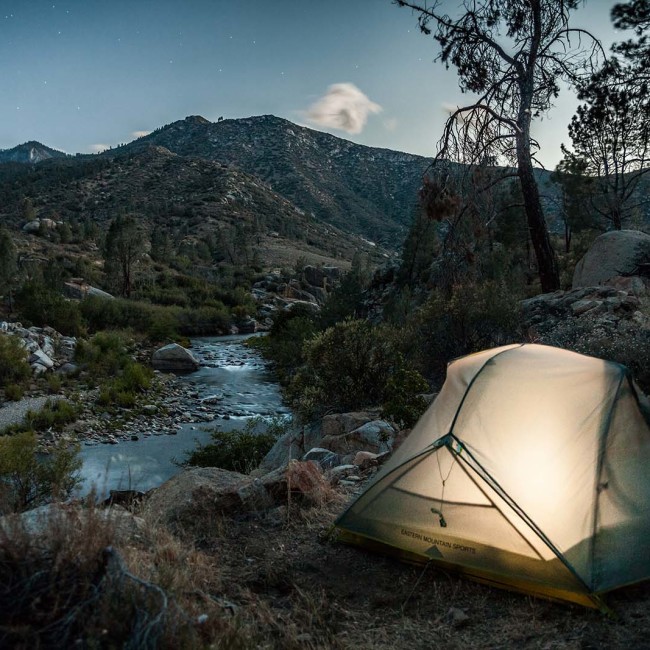 The Kern River flows through the Sierra Nevada mountains and affords a wealth of camping opportunities ranging from developed campgrounds to backcountry dispersed camp spots.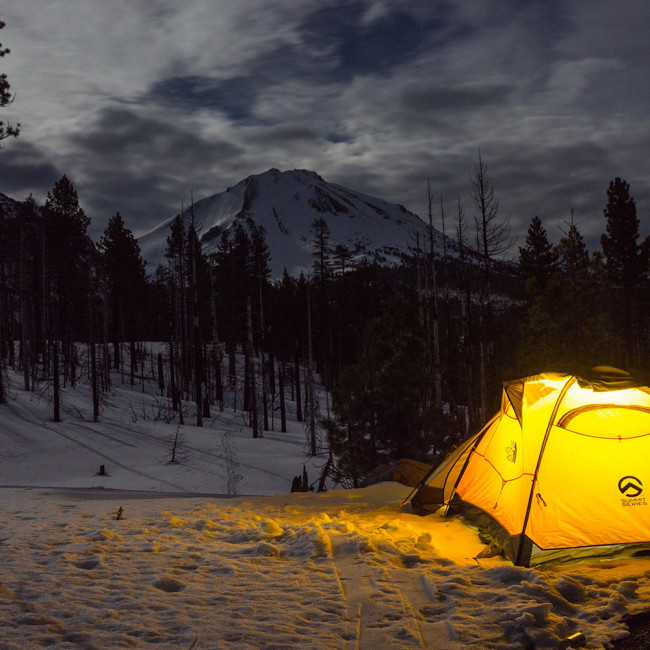 A campspot nearly in the "shadows" of Mt. Lassen is the ideal resting point on a cold, full moon-lit night.