click photo to see full image
"Moraine Lake is a popular camp spot for those climbing South Sister in Oregon. We went during a weekday to attempt to "beat the crowds" and did so somewhat successfully.
The view overlooking both Moraine Lake and South Sister is breathtaking and well worth the short hike to the lake.
If you're feeling up to it, the grueling trek up to the summit of South Sister is unbeatable - just go early to avoid a crowded peak.
Also, close your tent because the chipmunks will steal your food!"
Gear List:
Tent - Sierra Designs Flash 2
Boots - Danner Mountain Light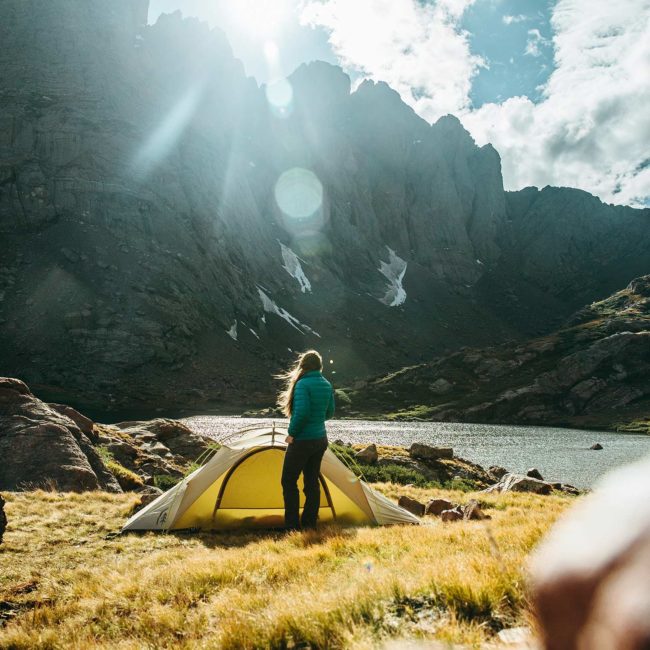 Done as a breezy day hike or a multi-day getaway, South Colony Lake offers an incredible spot to pitch a tent at the base of Colorado's iconic 14k+ peaks.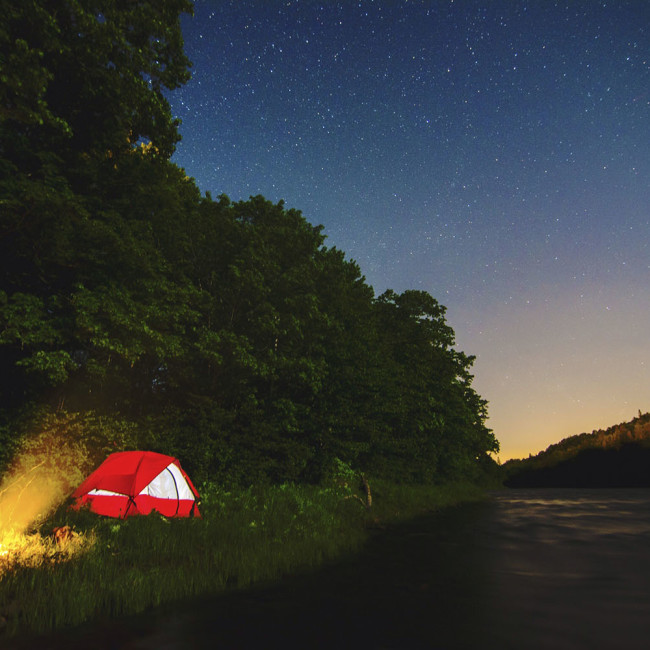 Jamy won our campfire photo contest this past winter and he recently captured this beautiful camp spot on the La Disable River in Mont Tremblant National Park.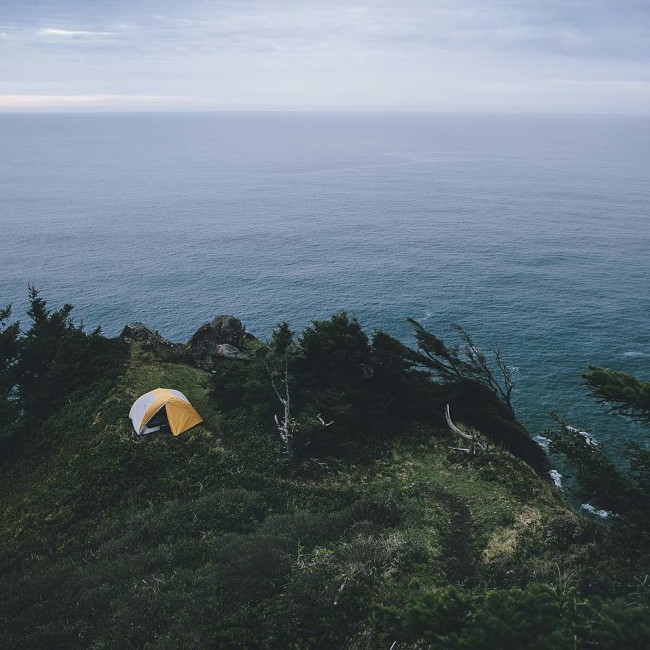 Responsible folks, like Vic and his friend, prove that the best north Oregon coast campspots are those that you have to find and make yourself.