click photo to see full image
"Moraine Lake is a popular camp spot for those climbing South Sister in Oregon. We went during a weekday to attempt to "beat the crowds" and did so somewhat successfully.
The view overlooking both Moraine Lake and South Sister is breathtaking and well worth the short hike to the lake.
If you're feeling up to it, the grueling trek up to the summit of South Sister is unbeatable - just go early to avoid a crowded peak.
Also, close your tent because the chipmunks will steal your food!"
Gear List:
Tent - Sierra Designs Flash 2
Boots - Danner Mountain Light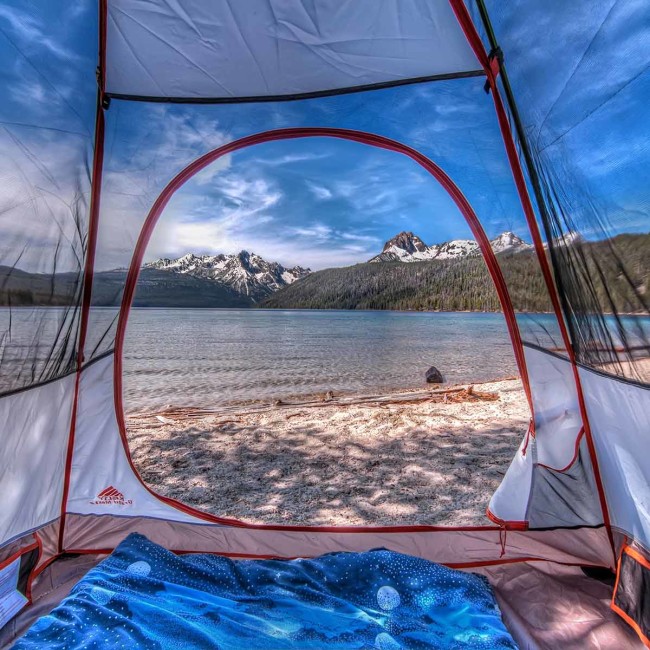 While all alone on Redfish Lake, Vincent positioned his tent just right to grab a perfect view of the Sawtooth Mountain Range.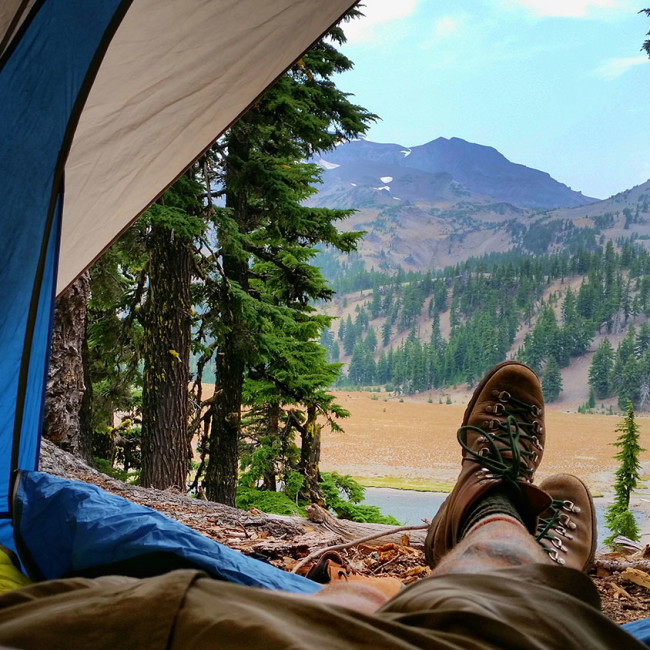 Campers and climbers alike know that Moraine Lake has the best camping outside South Sister, OR.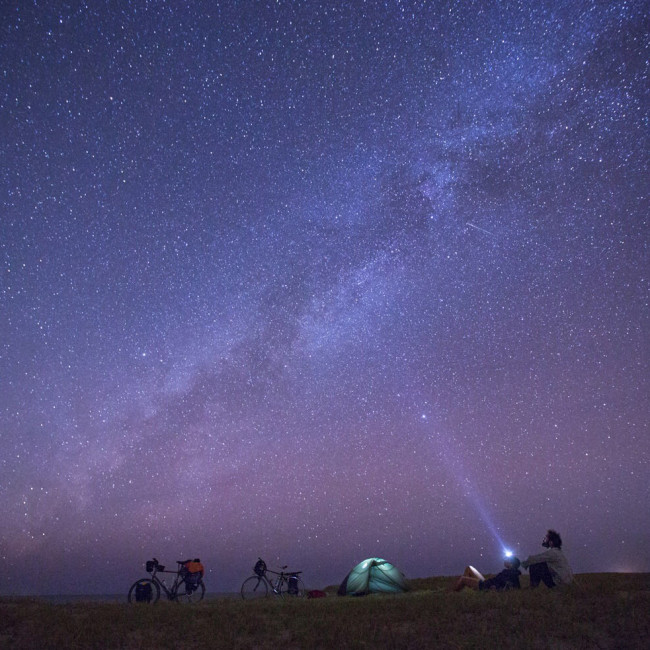 The reward for ultra-light packing means on-demand immaculate skies, like seen here at Todos Santos in Baja California.