click photo to see full image
"Moraine Lake is a popular camp spot for those climbing South Sister in Oregon. We went during a weekday to attempt to "beat the crowds" and did so somewhat successfully.
The view overlooking both Moraine Lake and South Sister is breathtaking and well worth the short hike to the lake.
If you're feeling up to it, the grueling trek up to the summit of South Sister is unbeatable - just go early to avoid a crowded peak.
Also, close your tent because the chipmunks will steal your food!"
Gear List:
Tent - Sierra Designs Flash 2
Boots - Danner Mountain Light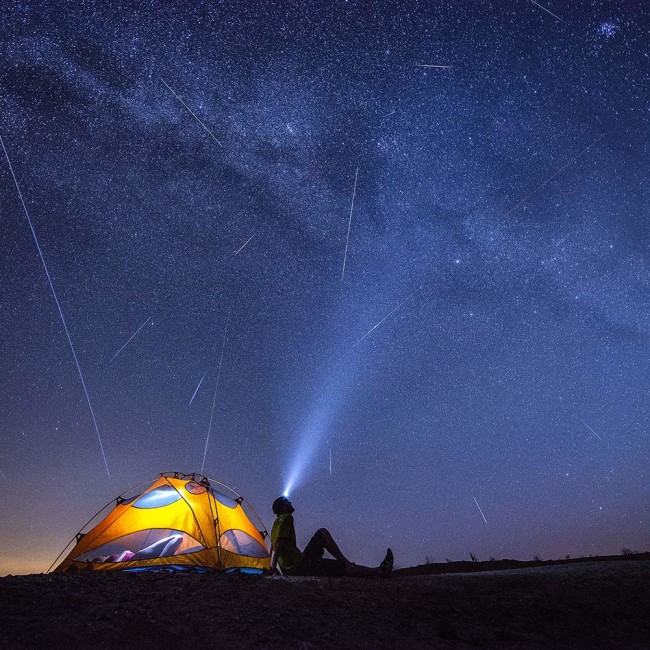 The Slot Canyon at Anza-Borrego State Park was an optimal campspot for viewing the Perseids Meteor shower.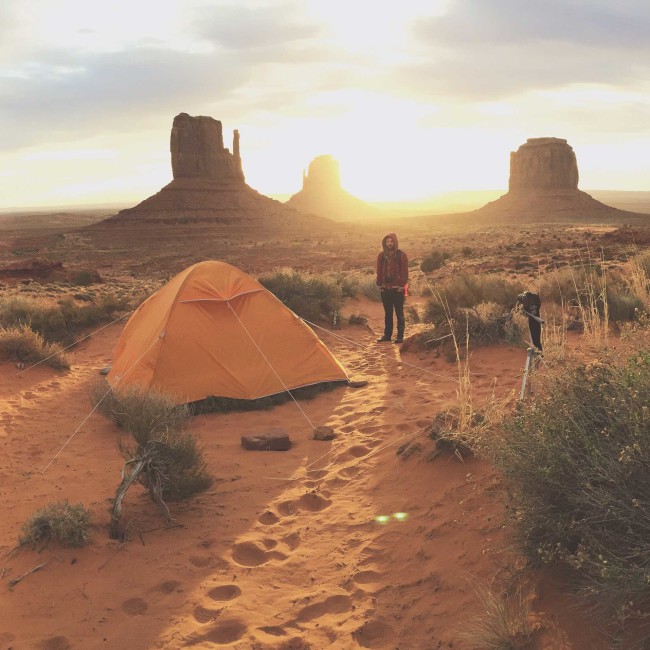 Camping in Monument Valley puts you in the front row to enormous rock features, cliffs, and the famous pair of buttes with "thumb" outcrops known as The Mittens.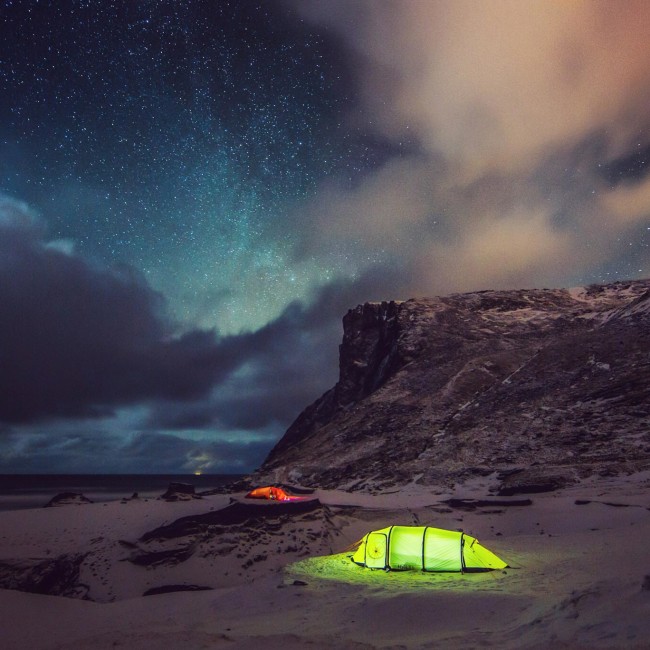 This campspot in Lofoten was the result of a pure desire to get lost and let the adventure lead.