click photo to see full image
"I snapped this while Josh was enjoying a few more minutes of sleep. We drove all night to get to Big Sur, and upon arrival continued to hike a few miles to find this quite spot near a bubbling creek.
We were too tired to pitch a tent so I put up a hammock and Josh found a soft patch of ground near some ferns.
I will never forget what it felt like to wake up in the middle of the redwood forest, with a creek below me, and birds singing."
-Preston Richardson @preston__allen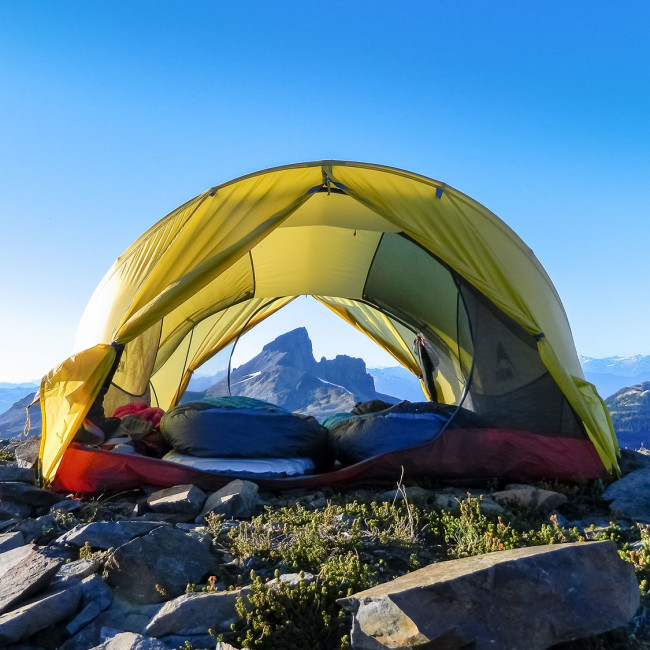 A campspot just under 7000ft at Panorama Ridge in Garibaldi Provincial Park.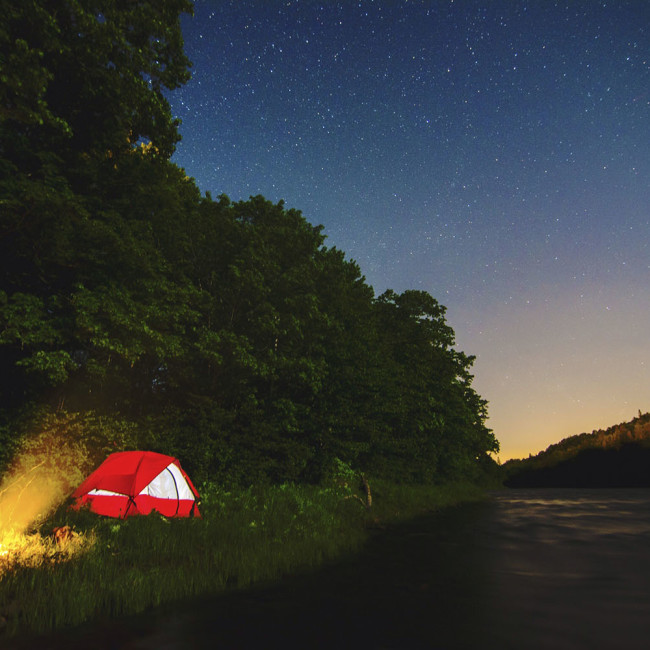 Jamy won our campfire photo contest this past winter and he recently captured this beautiful camp spot on the La Disable River in Mont Tremblant National Park.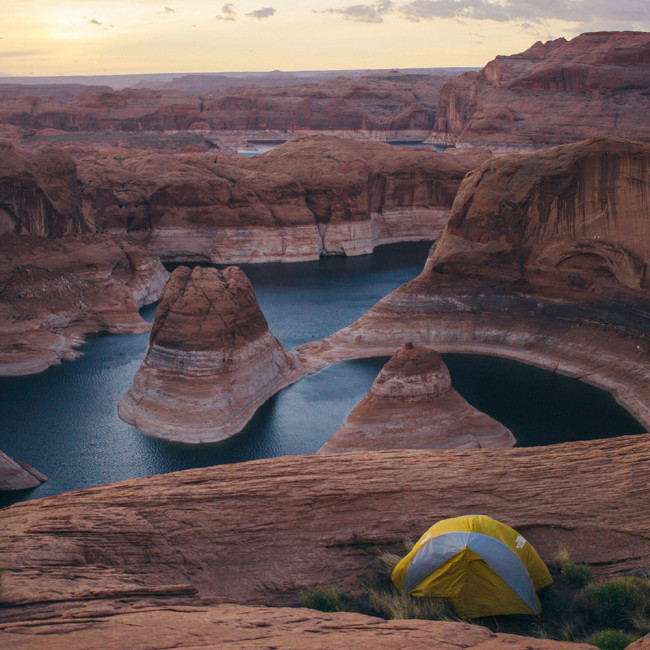 The challenging journey into Reflection Canyon tops off with unrestricted ledge tentspots deep in the Utah backcountry.