click photo to see full image
"I snapped this while Josh was enjoying a few more minutes of sleep. We drove all night to get to Big Sur, and upon arrival continued to hike a few miles to find this quite spot near a bubbling creek.
We were too tired to pitch a tent so I put up a hammock and Josh found a soft patch of ground near some ferns.
I will never forget what it felt like to wake up in the middle of the redwood forest, with a creek below me, and birds singing."
-Preston Richardson @preston__allen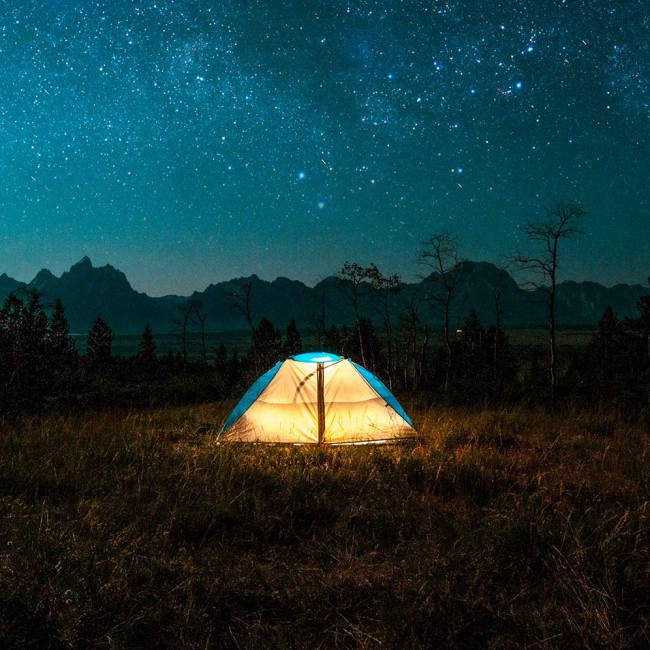 Bridger-Teton National Forest is a great option for free camping with sought-after skies.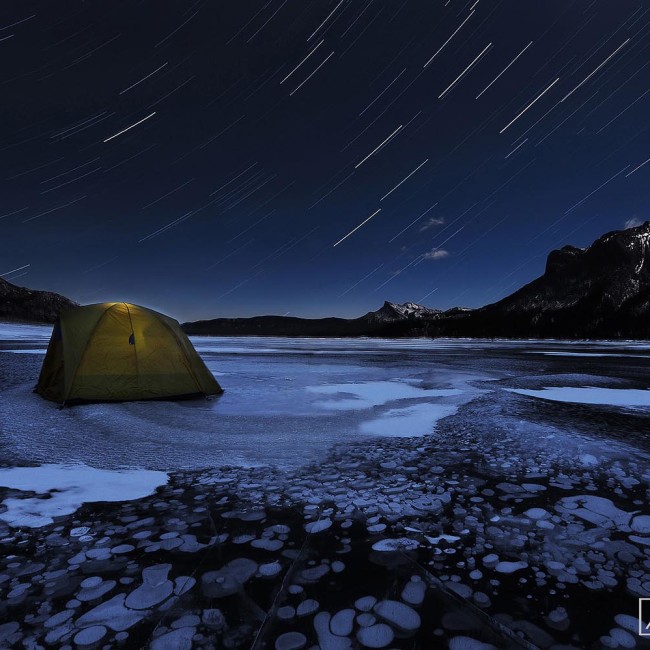 Another long-exposure campspot beauty, this time from Abraham Lake in Canada.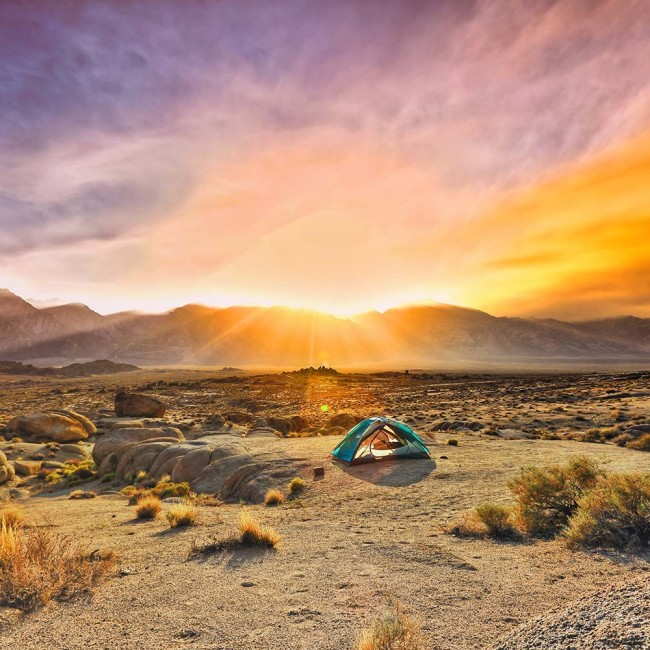 Sunset camping at Alabama Hills has never looked better.