click photo to see full image
"I snapped this while Josh was enjoying a few more minutes of sleep. We drove all night to get to Big Sur, and upon arrival continued to hike a few miles to find this quite spot near a bubbling creek.
We were too tired to pitch a tent so I put up a hammock and Josh found a soft patch of ground near some ferns.
I will never forget what it felt like to wake up in the middle of the redwood forest, with a creek below me, and birds singing."
-Preston Richardson @preston__allen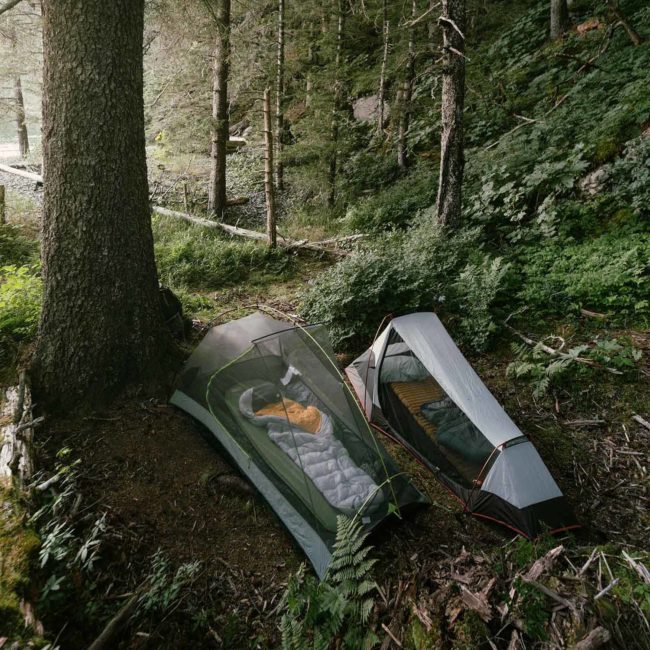 Just a hundred feet from the ocean and surrounded by the unseemingly dense rainforest of Alaska, this is a campspot you'd not soon forget.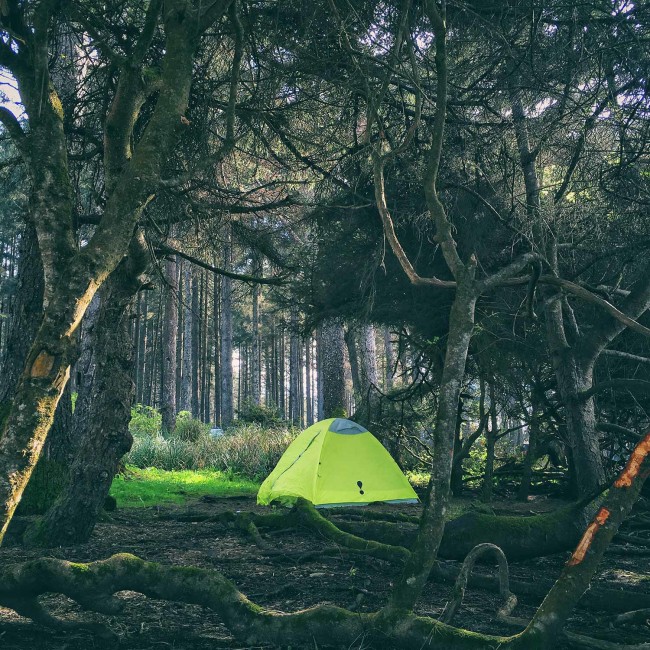 When your campspot is on the forested waterfront of a beautiful lagoon, it's a given that the duration of your stay will be epic from start to finish.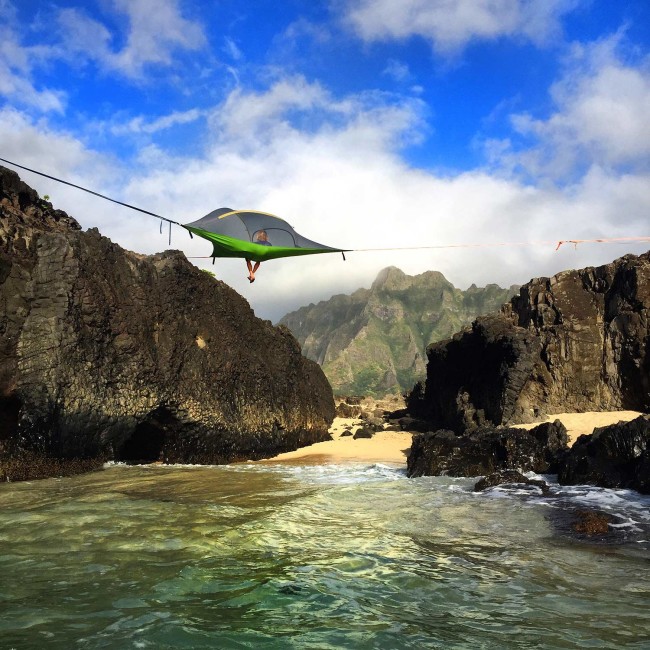 With a tent setup unrestricted by ground conditions and other weather variables at this Hawaiian campspot, we can only wonder: Is this the future of camping?