click photo to see full image
"I snapped this while Josh was enjoying a few more minutes of sleep. We drove all night to get to Big Sur, and upon arrival continued to hike a few miles to find this quite spot near a bubbling creek.
We were too tired to pitch a tent so I put up a hammock and Josh found a soft patch of ground near some ferns.
I will never forget what it felt like to wake up in the middle of the redwood forest, with a creek below me, and birds singing."
-Preston Richardson @preston__allen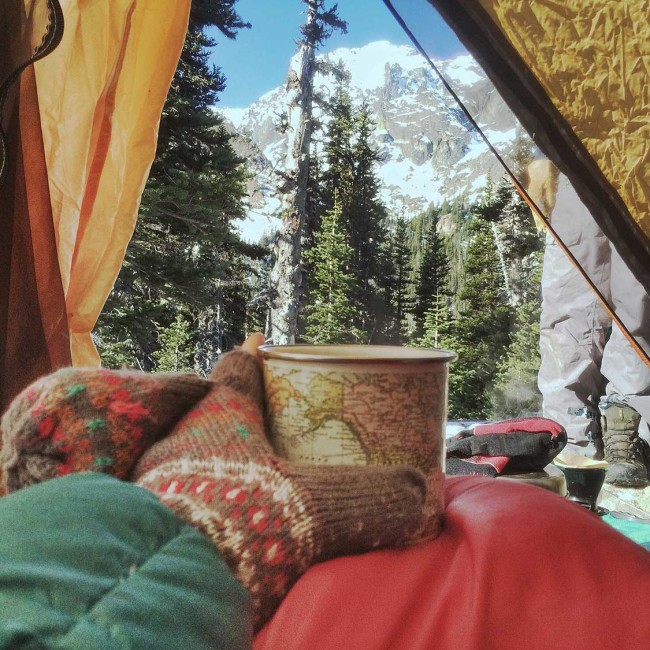 A hot cup of coffee is the perfect compliment to this Royal Basin tentview in Olympic National Park.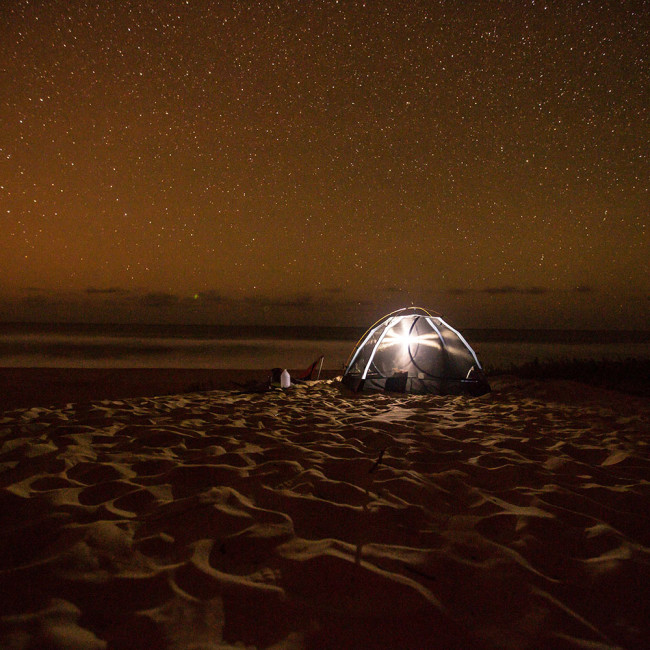 Tough to find where the ocean ends and the stars begin at this campspot in Polihale State Park.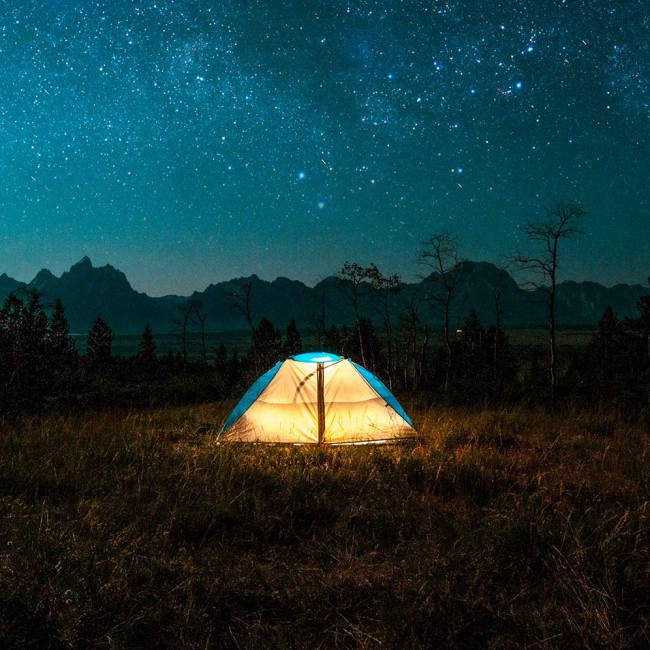 Bridger-Teton National Forest is a great option for free camping with sought-after skies.