click photo to see full image
"I snapped this while Josh was enjoying a few more minutes of sleep. We drove all night to get to Big Sur, and upon arrival continued to hike a few miles to find this quite spot near a bubbling creek.
We were too tired to pitch a tent so I put up a hammock and Josh found a soft patch of ground near some ferns.
I will never forget what it felt like to wake up in the middle of the redwood forest, with a creek below me, and birds singing."
-Preston Richardson @preston__allen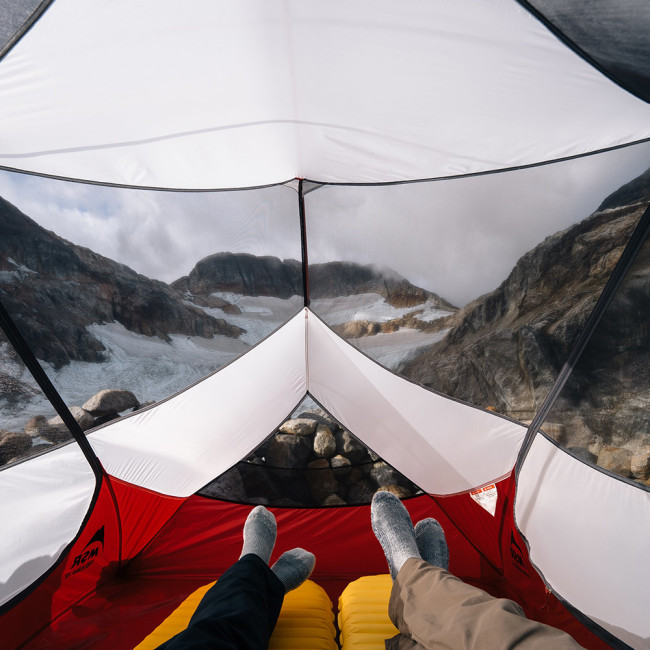 An intense tentview staring straight up at Colonial Glacier in the North Cascades.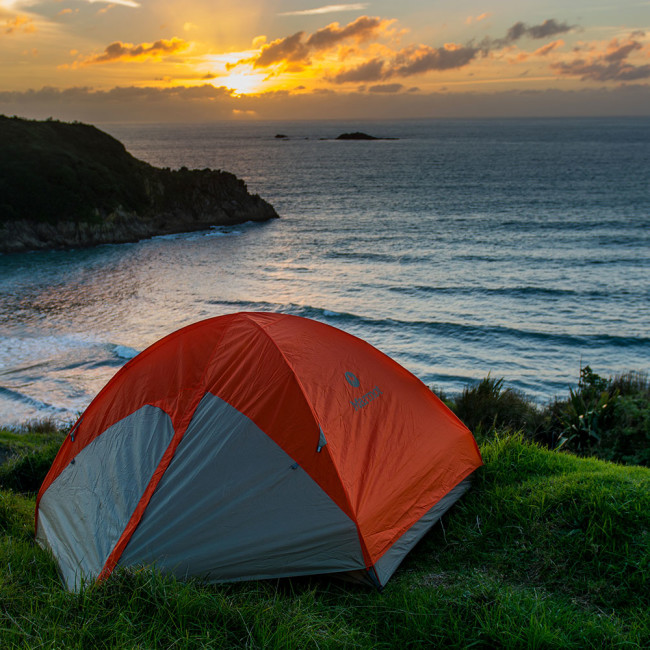 All signs point to New Zealand for some of the absolute best camping that side of the Pacific.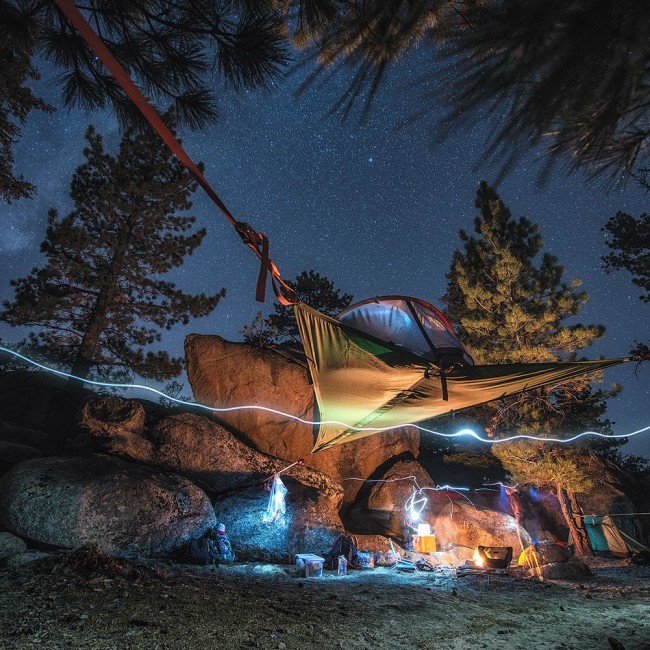 Looks like a fun time at the Holcomb Valley campground in southern California.