click photo to see full image
"I snapped this while Josh was enjoying a few more minutes of sleep. We drove all night to get to Big Sur, and upon arrival continued to hike a few miles to find this quite spot near a bubbling creek.
We were too tired to pitch a tent so I put up a hammock and Josh found a soft patch of ground near some ferns.
I will never forget what it felt like to wake up in the middle of the redwood forest, with a creek below me, and birds singing."
-Preston Richardson @preston__allen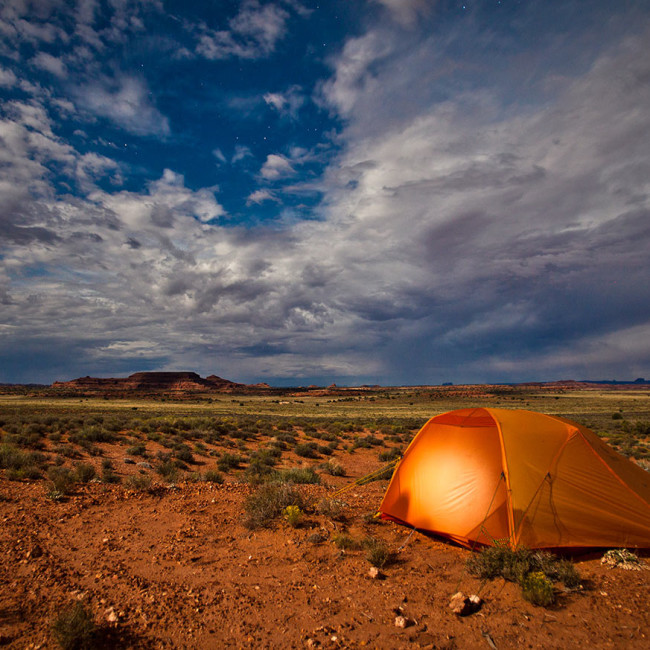 The variation of camping action and unique geological resources found in Arches National Park is why it remains one of the most well-known areas in the world.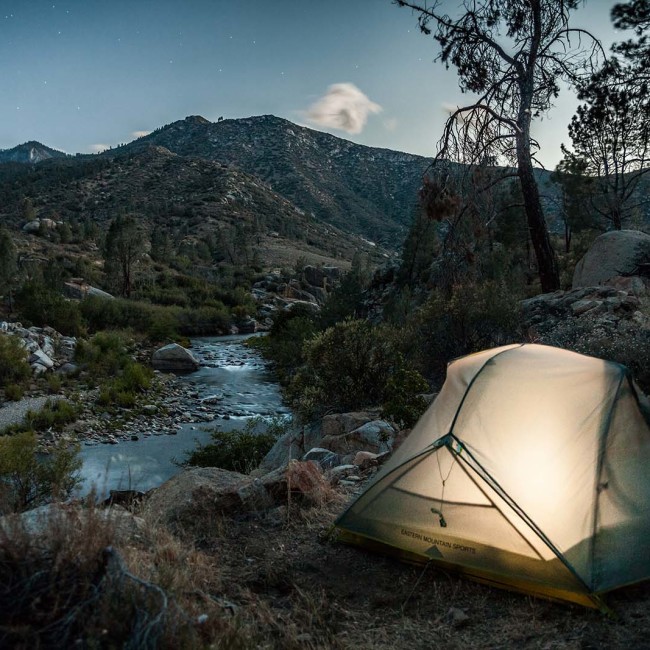 The Kern River flows through the Sierra Nevada mountains and affords a wealth of camping opportunities ranging from developed campgrounds to backcountry dispersed camp spots.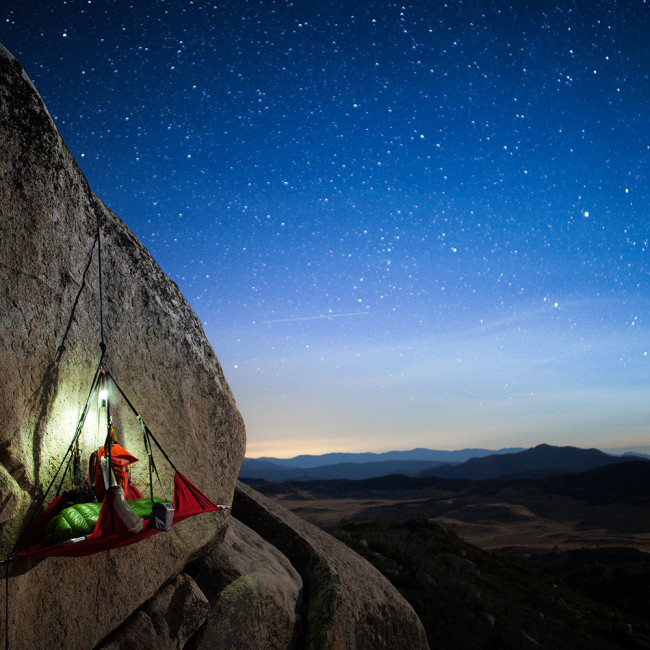 Portaledge camping defines living life on the edge – well technically off the edge, and can be a normal part of the outdoor experience for those in the climbing community.