click photo to see full image
"Traveling by bicycle and sleeping under stars feels right at home. Always the same roof, always a different site."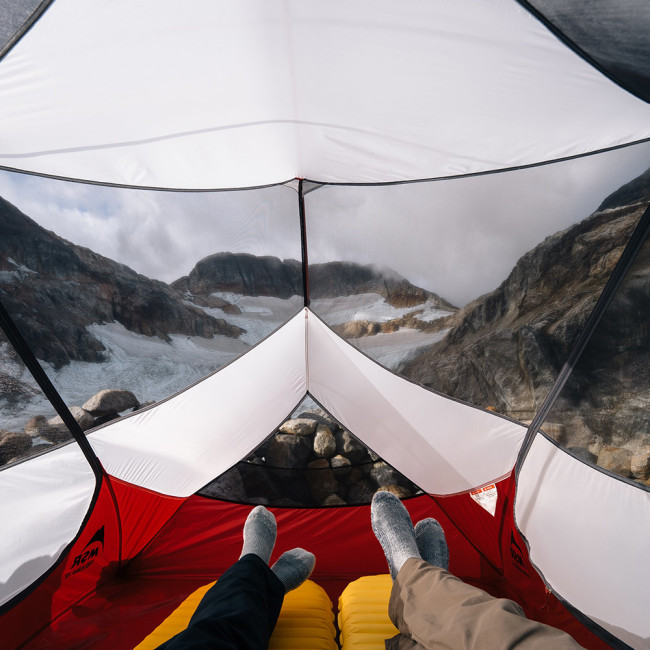 An intense tentview staring straight up at Colonial Glacier in the North Cascades.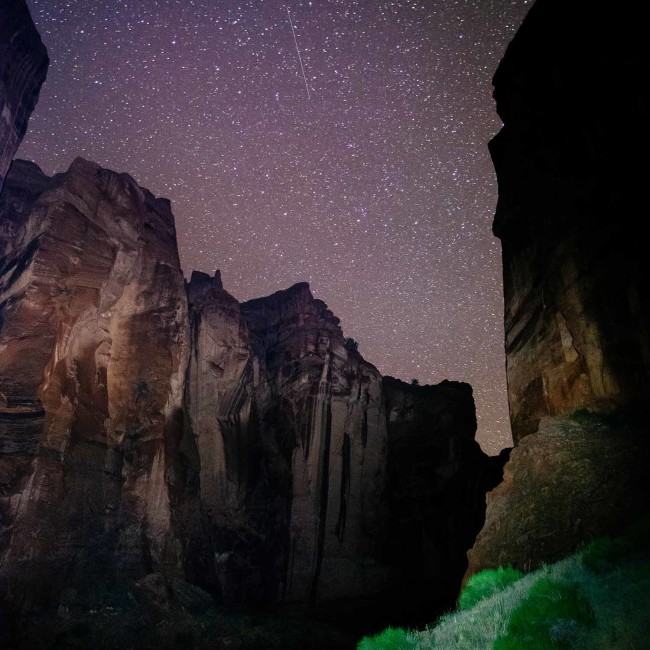 The desolation of Utah backcountry rewards those who trek out far beyond paved roads.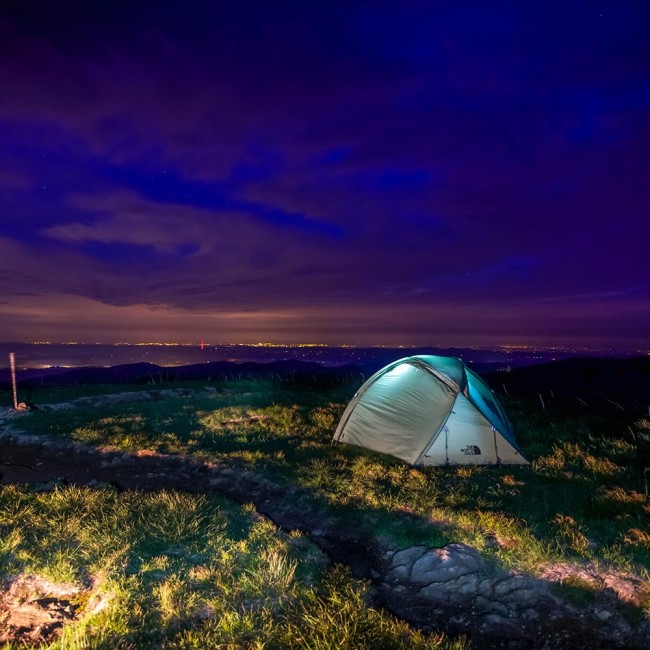 Sometimes, traces of civilization can become impressive scenery out in the distance from an exposed camp spot.