click photo to see full image
"I bought a new wide angle lens and wanted to take it out and shoot with it, so I called up a couple friends to hit the mountains for some weekend fun.
It was cold, and slightly cloudy that evening. I had wanted to shoot the Milky Way, but the moon rose too early and the clouds prevented that, but I ended up getting this shot, which I love even more.
Always have to get outside because you never know what's going to come your way!"
Gear List:
Tent - Nemo Equipment Losi 3p
Camera - Nikon D600
Lens - Rokinon 14mm f/2.8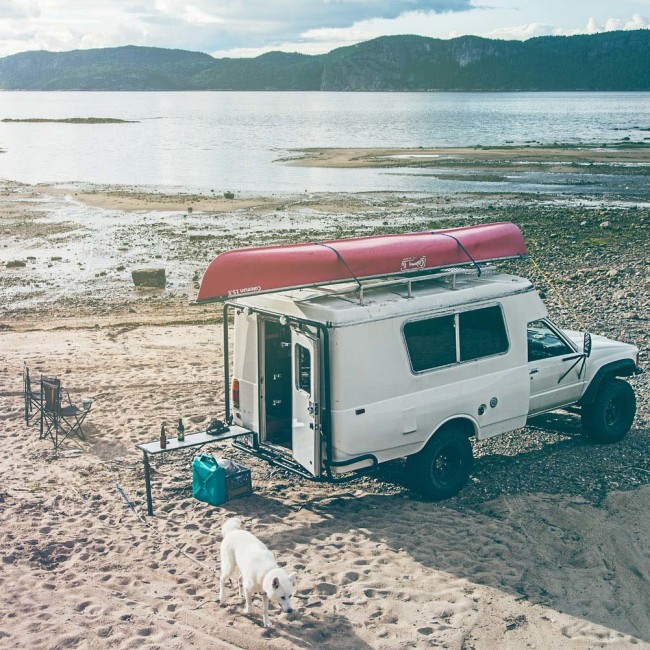 Hell of a way to ring in your 30th birthday at a campspot on the St. Lawrence – cheers!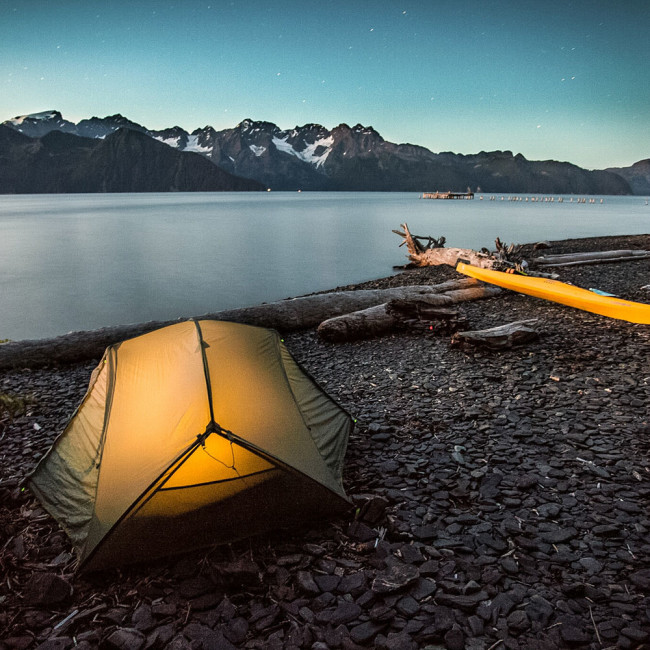 Camping bayside in Alaska is the perfect complement to an overnight sea-kayaking trip around the shale covered, forest-framed beaches of Caines Head.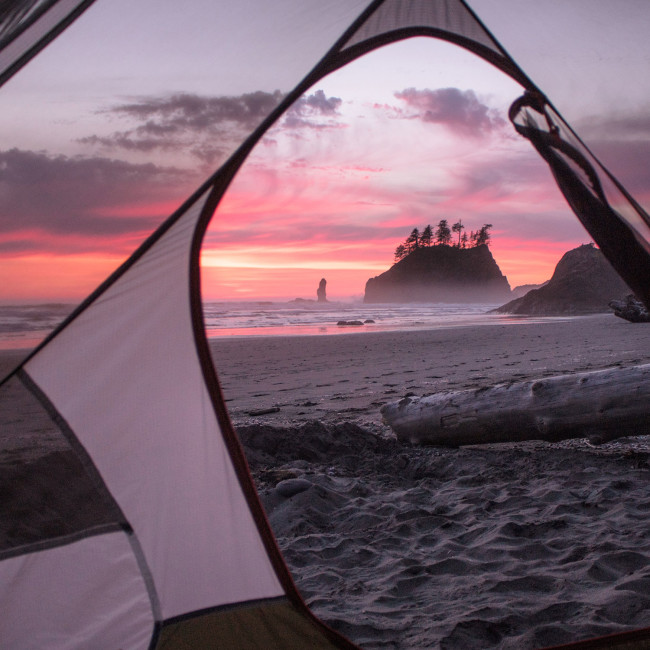 Beach camping in Olympic National Park – if you've done it, then you already know. If you haven't, then picture yourself soaking up that brilliant sunset and you'll be heading to the PNW in no time.