click photo to see full image
"I bought a new wide angle lens and wanted to take it out and shoot with it, so I called up a couple friends to hit the mountains for some weekend fun.
It was cold, and slightly cloudy that evening. I had wanted to shoot the Milky Way, but the moon rose too early and the clouds prevented that, but I ended up getting this shot, which I love even more.
Always have to get outside because you never know what's going to come your way!"
Gear List:
Tent - Nemo Equipment Losi 3p
Camera - Nikon D600
Lens - Rokinon 14mm f/2.8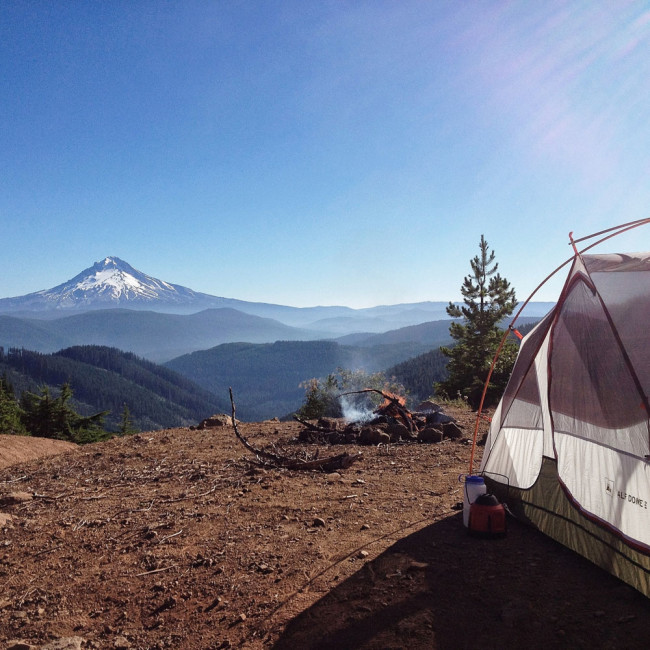 In our very first Camp Spot feature, we are in awe from Lisa's perfect opportunity to leave off the rain fly and enjoy the view in the Mt. Hood Wilderness.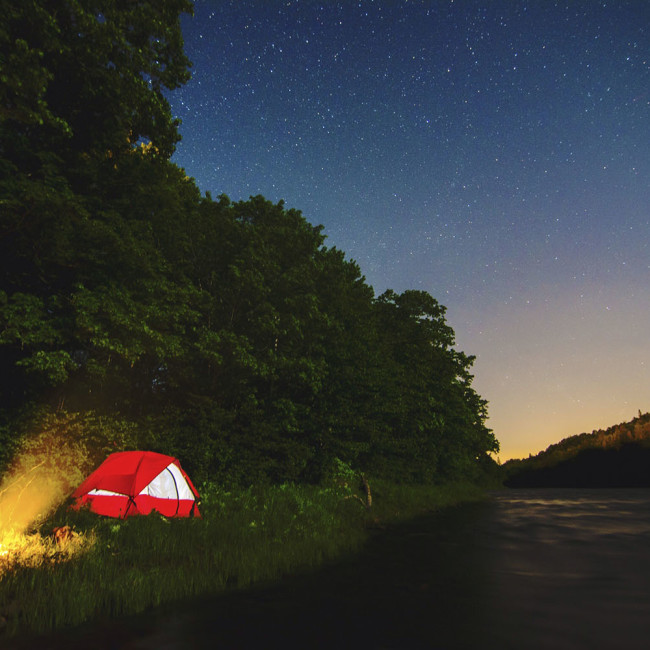 Jamy won our campfire photo contest this past winter and he recently captured this beautiful camp spot on the La Disable River in Mont Tremblant National Park.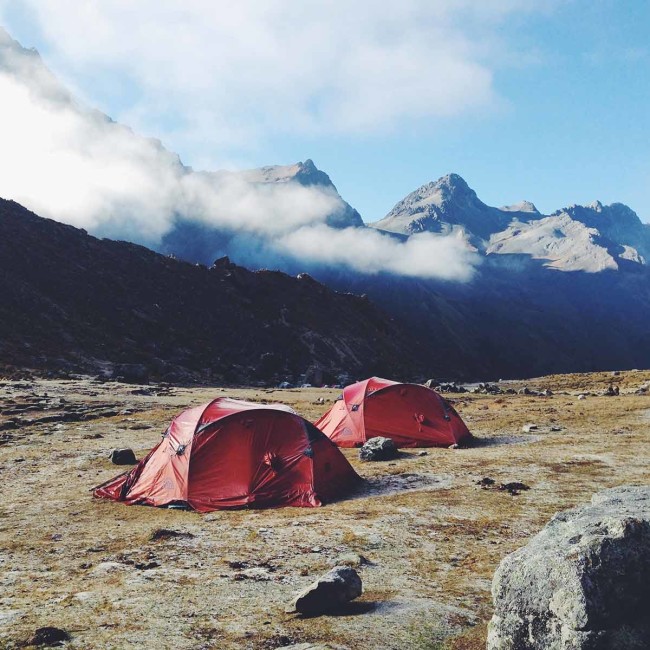 13,700 feet up for a camping pitstop on the trek to Machu Picchu.