click photo to see full image
"Traveling overland might be the best way to experience a country like Iceland. In the summer, especially in June, constant daylight gives you the option to keep going, 24 hours a day.
In this particular instance, I was in between destinations, had been driving for 7 hours, and had no idea it was 10pm. Hit with a wave of exhaustion, I pointed the Land Rover down the next dirt road to find a place to sleep.
After I took this picture, there weren't 60 seconds before I was fast asleep - already dreaming about where I might end up tomorrow."
-Jordan Rosen @jordanrosenphotography
Gear List:
Vehicle - Land Rover Defender
Tent - Big Agnes Seedhouse 2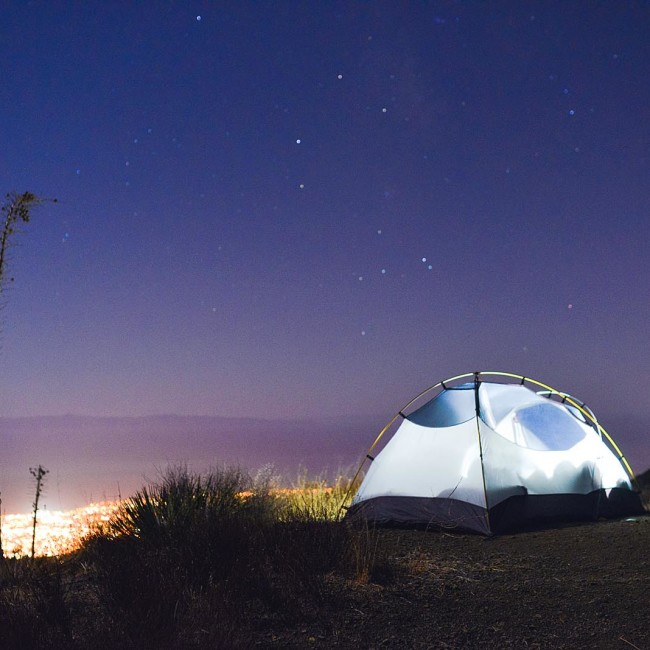 Great camp spots can be anywhere, even in full view of civilization. Blake sent us this photo of his setup looking over Santa Barbara and we hope his lady-friend was as psyched about it as we are.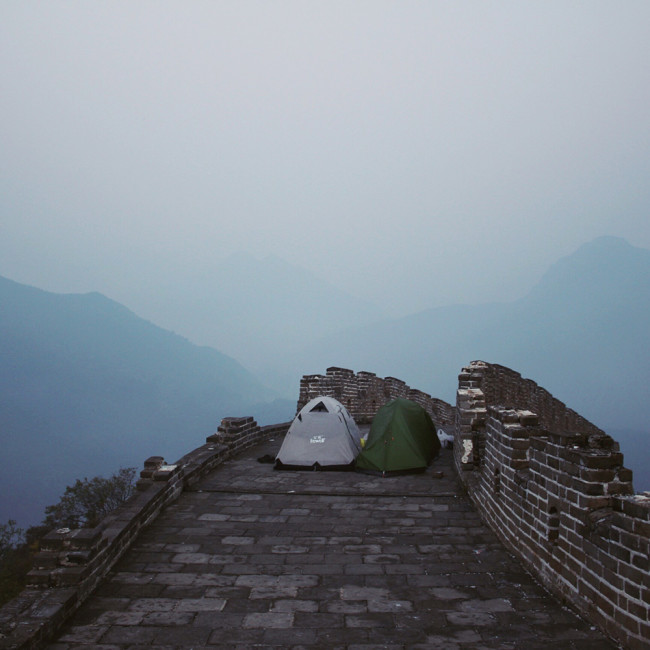 Those seeking an "alternative" campspot can find rest for a night on the Great Wall of China near the town of Huanghuacheng.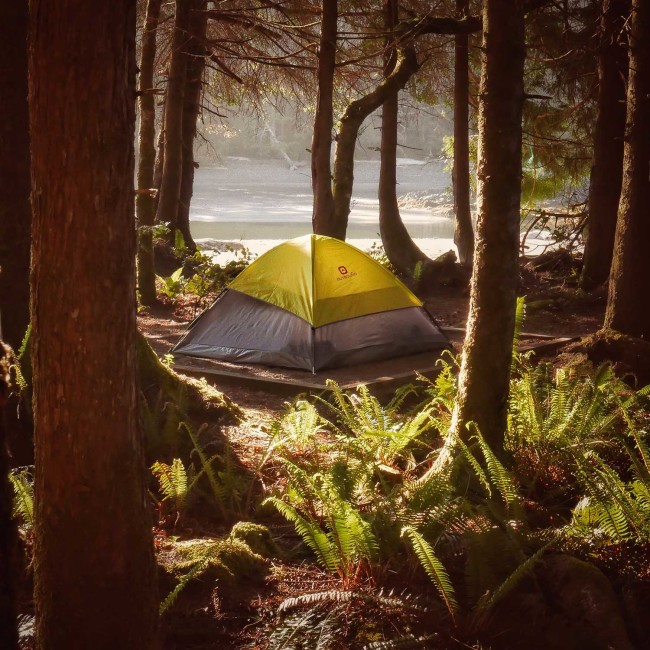 The mild climate of its rainforest jungles and coastline features is a big part of why camping in the abundant parkland of Vancouver Island is so damn good.