click photo to see full image
"Traveling overland might be the best way to experience a country like Iceland. In the summer, especially in June, constant daylight gives you the option to keep going, 24 hours a day.
In this particular instance, I was in between destinations, had been driving for 7 hours, and had no idea it was 10pm. Hit with a wave of exhaustion, I pointed the Land Rover down the next dirt road to find a place to sleep.
After I took this picture, there weren't 60 seconds before I was fast asleep - already dreaming about where I might end up tomorrow."
-Jordan Rosen @jordanrosenphotography
Gear List:
Vehicle - Land Rover Defender
Tent - Big Agnes Seedhouse 2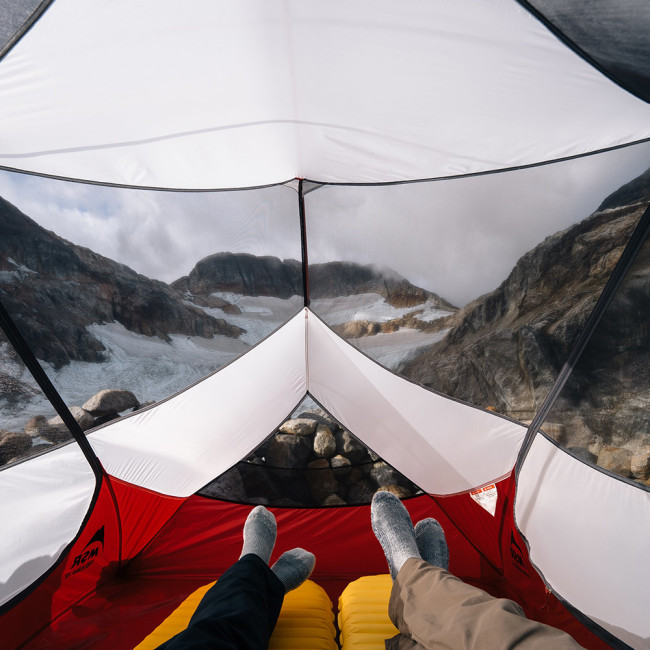 An intense tentview staring straight up at Colonial Glacier in the North Cascades.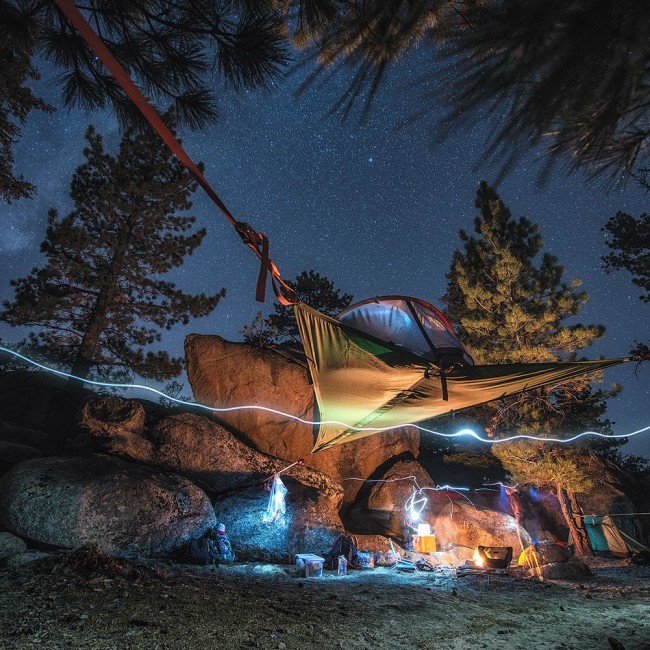 Looks like a fun time at the Holcomb Valley campground in southern California.
Immediately start your day with a tentview of some of the world's tallest trees at Redwood Meadow Campground in Sequoia National Park.