click photo to see full image
"Traveling overland might be the best way to experience a country like Iceland. In the summer, especially in June, constant daylight gives you the option to keep going, 24 hours a day.
In this particular instance, I was in between destinations, had been driving for 7 hours, and had no idea it was 10pm. Hit with a wave of exhaustion, I pointed the Land Rover down the next dirt road to find a place to sleep.
After I took this picture, there weren't 60 seconds before I was fast asleep - already dreaming about where I might end up tomorrow."
-Jordan Rosen @jordanrosenphotography
Gear List:
Vehicle - Land Rover Defender
Tent - Big Agnes Seedhouse 2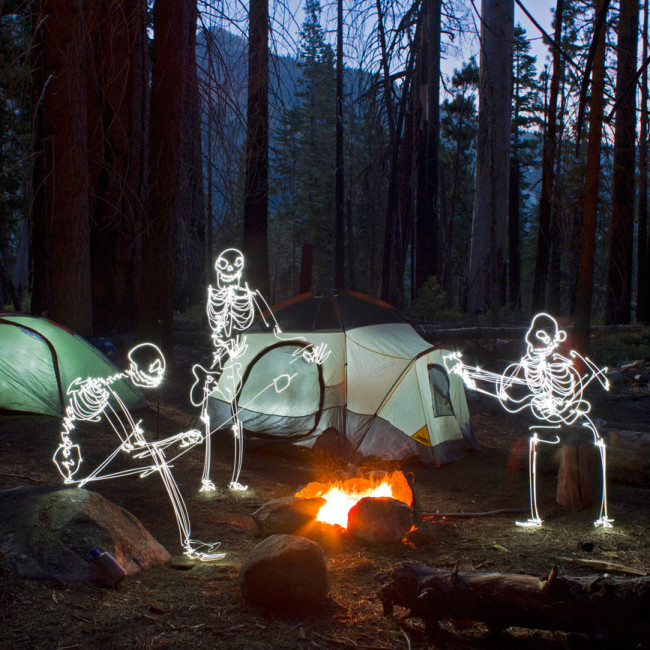 Darren Pearson is a multi-talented artist, and one of those talents is in light-writing. One of his latest creations was made while camping out in Yosemite National Park. This was a 450 second exposure with each character taking between 1-2 minutes to illustrate.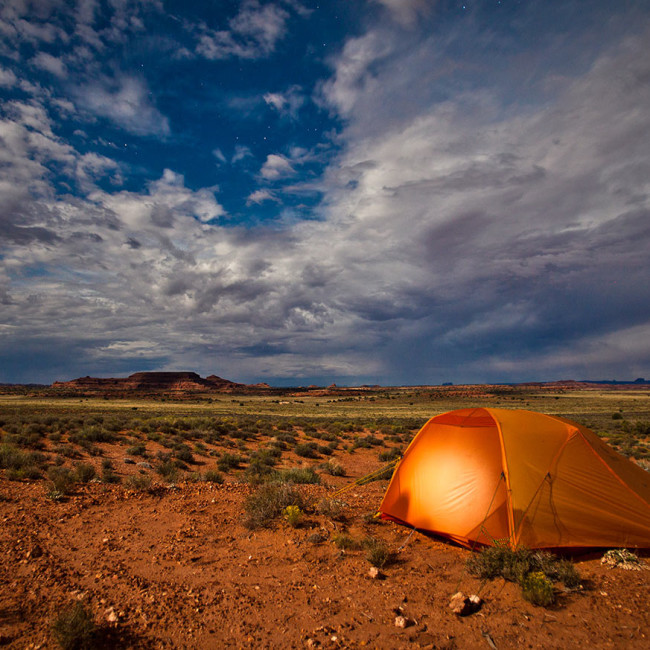 The variation of camping action and unique geological resources found in Arches National Park is why it remains one of the most well-known areas in the world.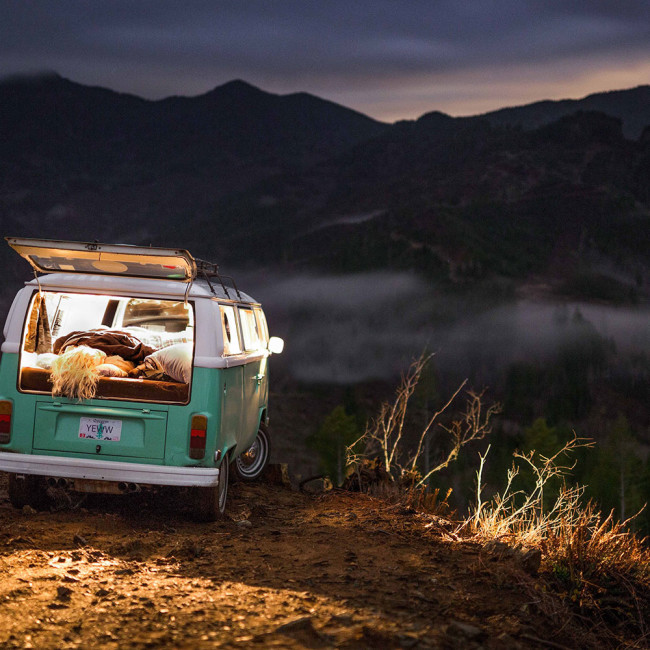 It's a slight bummer when the reverse gear of your 1975 VW Bus craps out while parked near a steep drop-off, but at least you can still camp out in it while waiting for the overall situation to improve.