click photo to see full image
"Some friends and I drove about 2.5 hours south of Jackson to the Green River Lake campground in the Wind River Range, which has 40 peaks over 14000 feet.
Set up shop and headed to the lake for some floating, hiking, and sunset - then back to camp for whiskey, camp fire sausages & lots of relaxing."
-Cole Buckhart @cole.mgkra
Gear List:
Tent - Eureka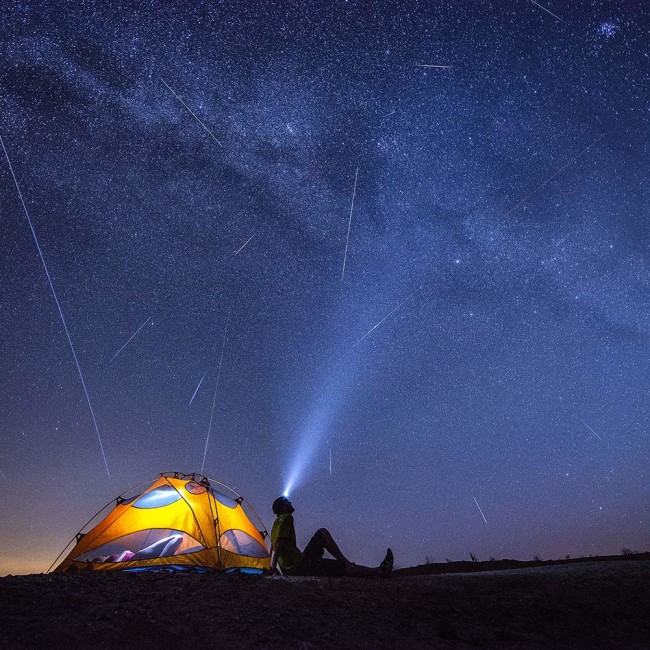 The Slot Canyon at Anza-Borrego State Park was an optimal campspot for viewing the Perseids Meteor shower.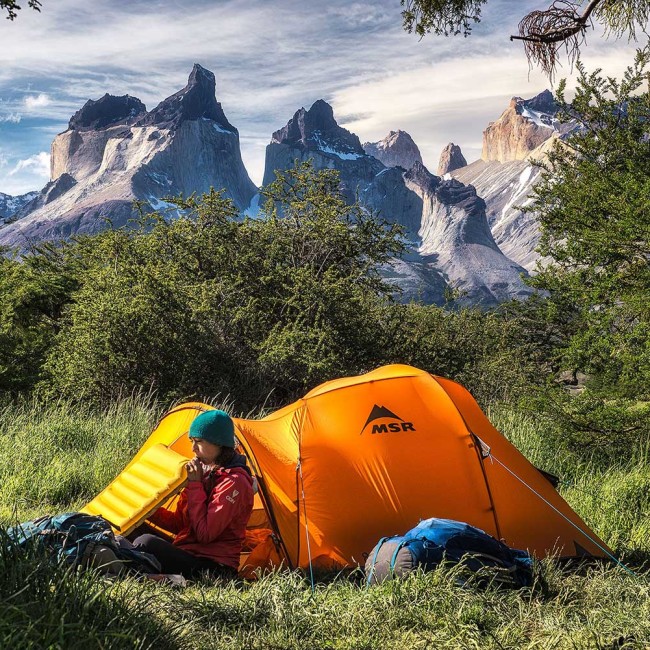 An adventure to Patagonia isn't complete until you've hitchhiked & camped with the generous Chilean guides – the only locals who truly know where to find the best camping Torres Del Paine.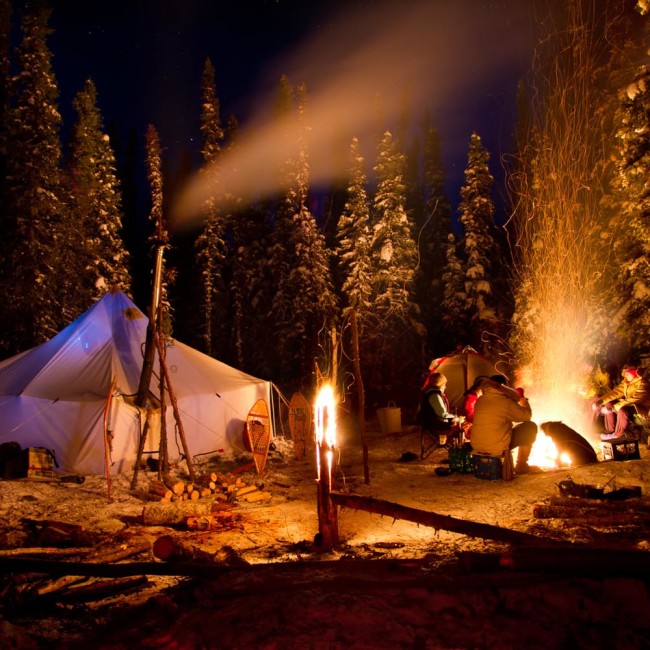 Depending on where you are in the world, winter is either coming or it's already here. Here's an impressive winter setup during a very cold night in Northern Saskatchewan.