click photo to see full image
"Some friends and I drove about 2.5 hours south of Jackson to the Green River Lake campground in the Wind River Range, which has 40 peaks over 14000 feet.
Set up shop and headed to the lake for some floating, hiking, and sunset - then back to camp for whiskey, camp fire sausages & lots of relaxing."
-Cole Buckhart @cole.mgkra
Gear List:
Tent - Eureka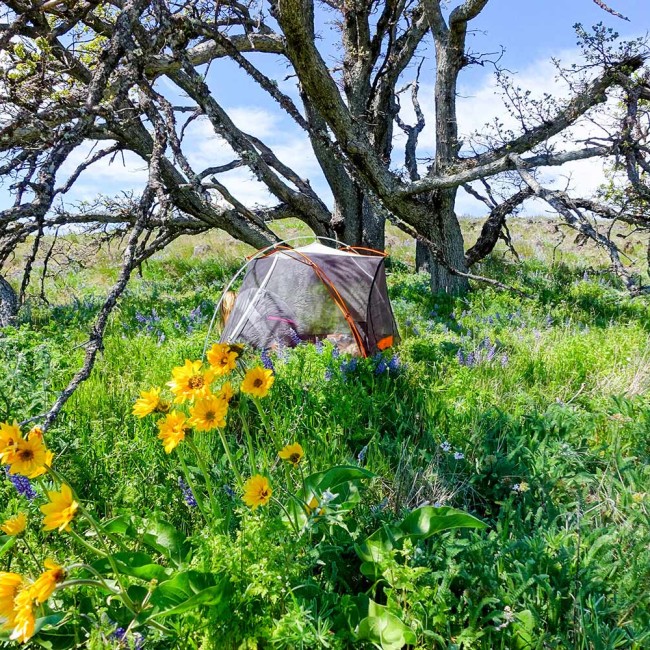 Colorful campspots are a plenty in the Columbia Hills of Eastern Washington.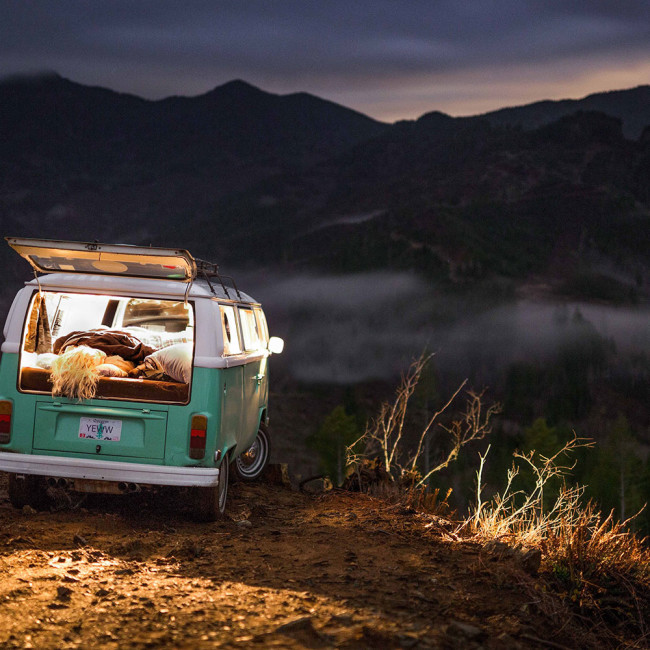 It's a slight bummer when the reverse gear of your 1975 VW Bus craps out while parked near a steep drop-off, but at least you can still camp out in it while waiting for the overall situation to improve.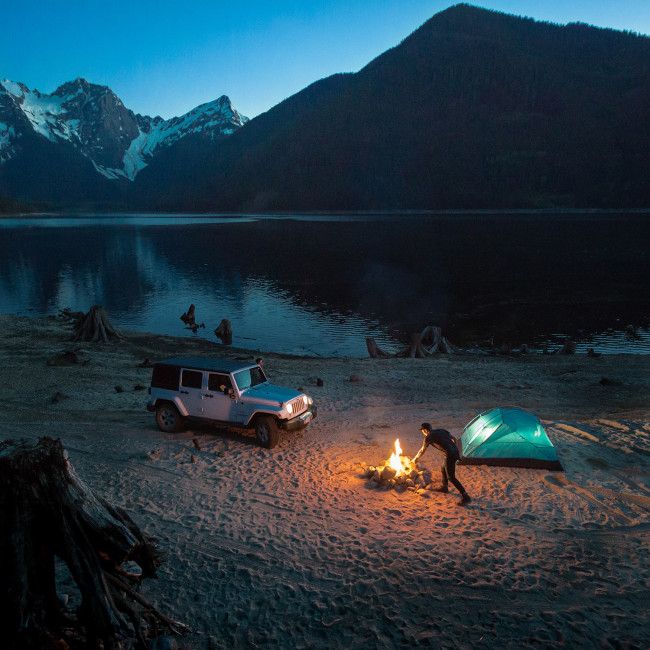 Located in the Skagit Range in the lower mainland of British Columbia, Jones Lake (also known as Wahleach Lake) offers super-scenic camping at the start of the region's efficient hydro-power source.