click photo to see full image
"After we set up camp, my Dad and I went for a little hike to see if we could find a view of Mt. Baker that wasn't obstructed by clouds.
When we got back to camp the sun was just setting and a layer of clouds had rolled in below us, giving us that whole above the clouds feeling!"
-Jessica Dales @jtdales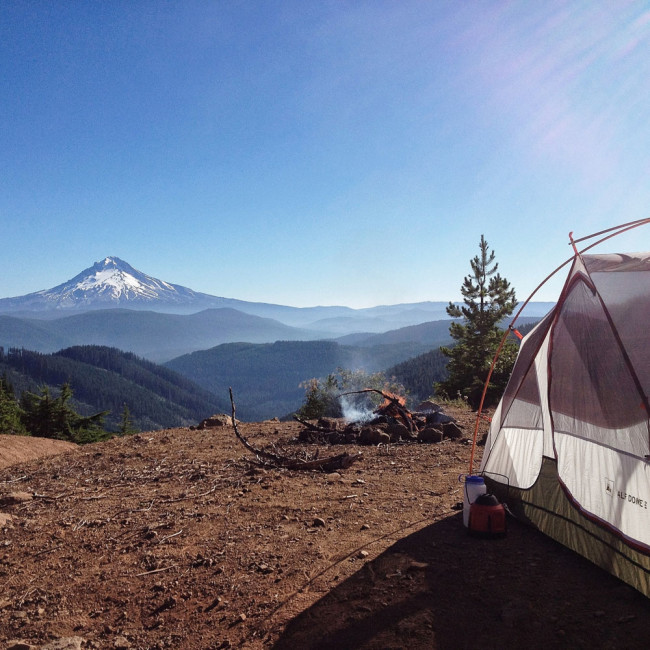 In our very first Camp Spot feature, we are in awe from Lisa's perfect opportunity to leave off the rain fly and enjoy the view in the Mt. Hood Wilderness.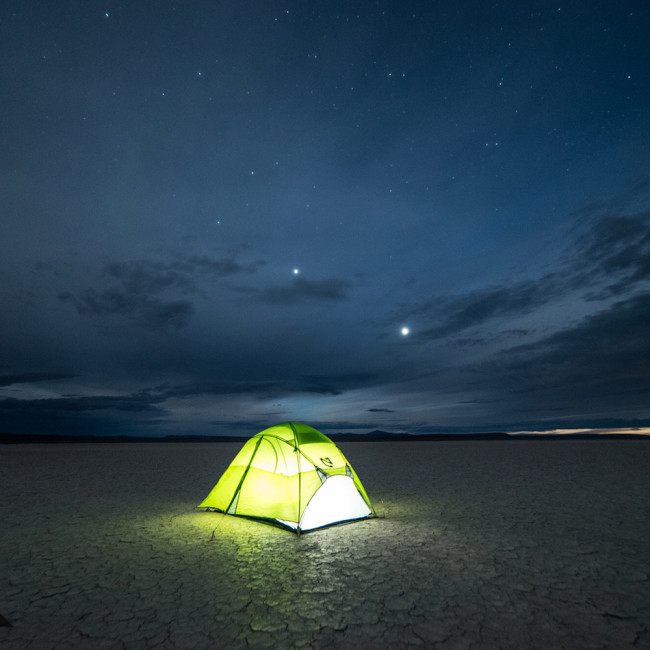 Clear nights complement the camping experience in the vast dry bed of Lake Playa.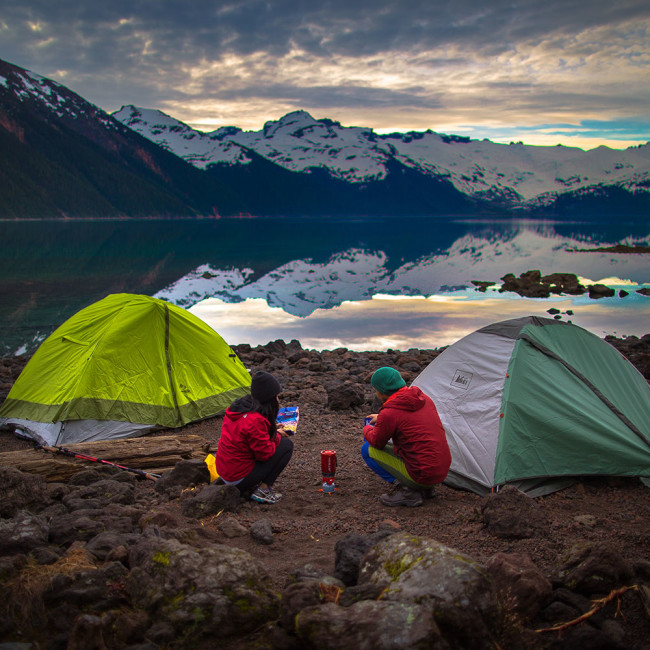 Camping with friends is always an enjoyable experience at Garibaldi Lake in British Columbia.