click photo to see full image
"After we set up camp, my Dad and I went for a little hike to see if we could find a view of Mt. Baker that wasn't obstructed by clouds.
When we got back to camp the sun was just setting and a layer of clouds had rolled in below us, giving us that whole above the clouds feeling!"
-Jessica Dales @jtdales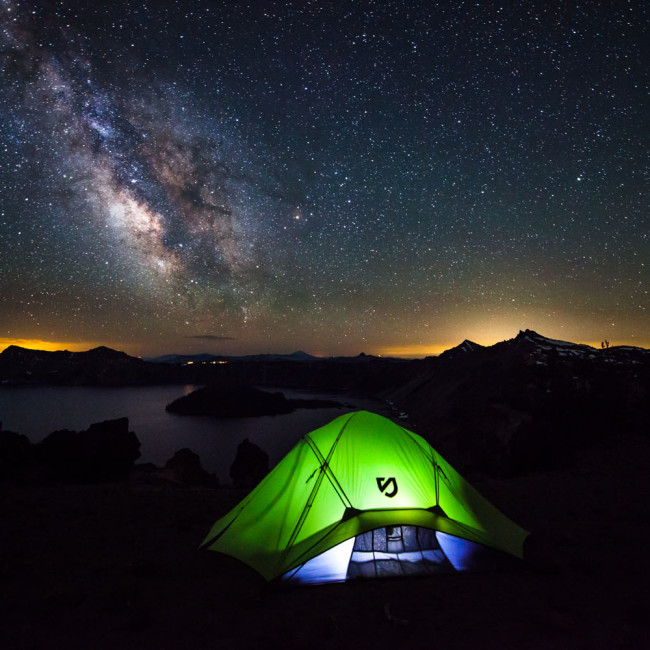 Shane took this time-lapse as the Milky Way made a full appearance over his camp spot above Crater Lake.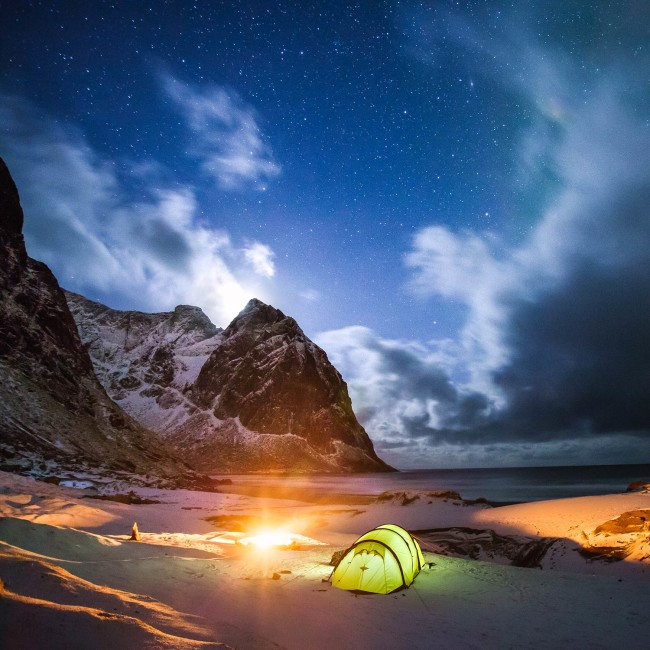 After all the amazing campspot photos shared from Kvalvika Beach, we think it's time to go camping there sooner than later – wouldn't you agree?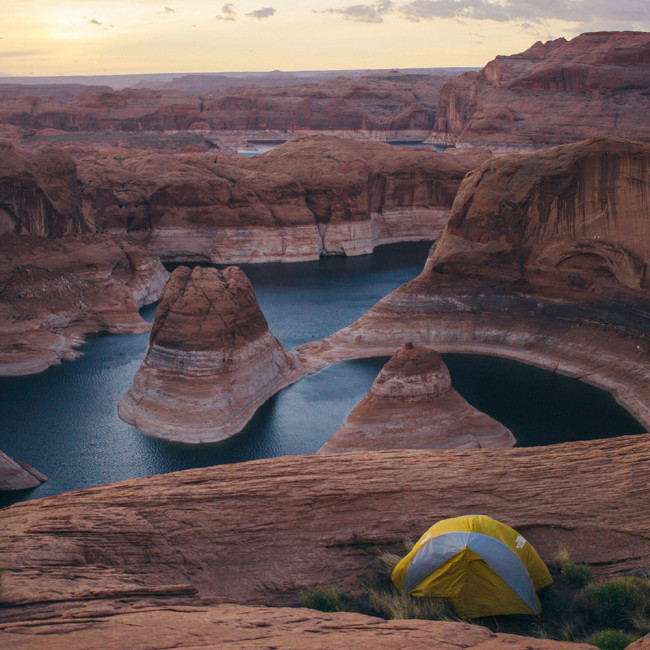 The challenging journey into Reflection Canyon tops off with unrestricted ledge tentspots deep in the Utah backcountry.