click photo to see full image
"After we set up camp, my Dad and I went for a little hike to see if we could find a view of Mt. Baker that wasn't obstructed by clouds.
When we got back to camp the sun was just setting and a layer of clouds had rolled in below us, giving us that whole above the clouds feeling!"
-Jessica Dales @jtdales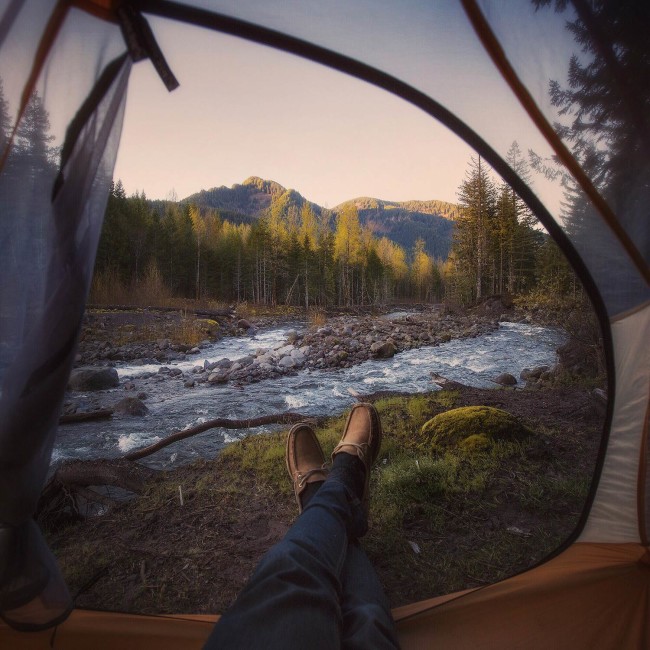 A tentview in Mt. Hood National Forest makes waiting for dry climbing conditions more pleasant.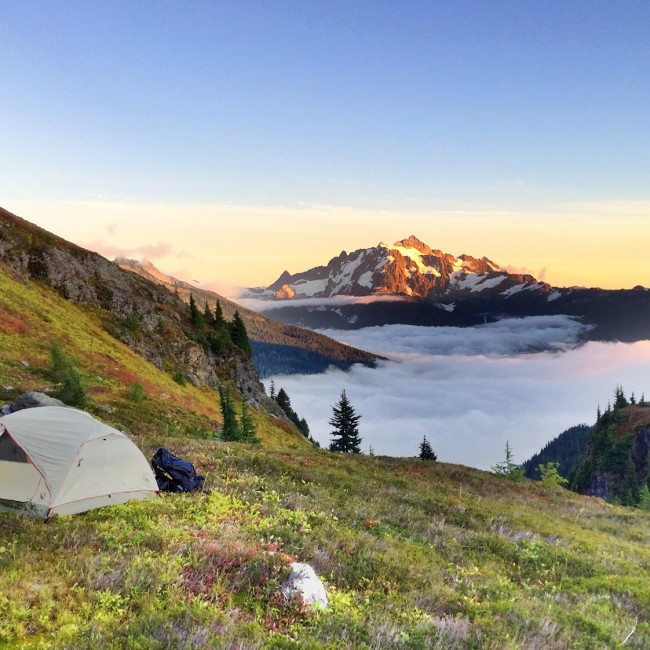 It's advised to hike within Yellow Aster Butte for unlimited breathtaking views of the Mt. Baker Wilderness.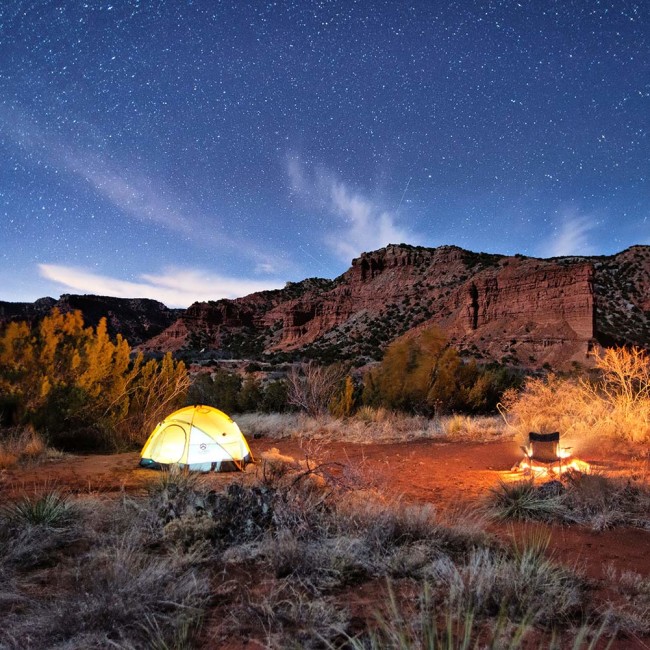 At times it may have more mud than snow, but if winter camping in the South Prong Loop of Caprock Canyon State Park looks this good, then we're all in.