click photo to see full image
"After we set up camp, my Dad and I went for a little hike to see if we could find a view of Mt. Baker that wasn't obstructed by clouds.
When we got back to camp the sun was just setting and a layer of clouds had rolled in below us, giving us that whole above the clouds feeling!"
-Jessica Dales @jtdales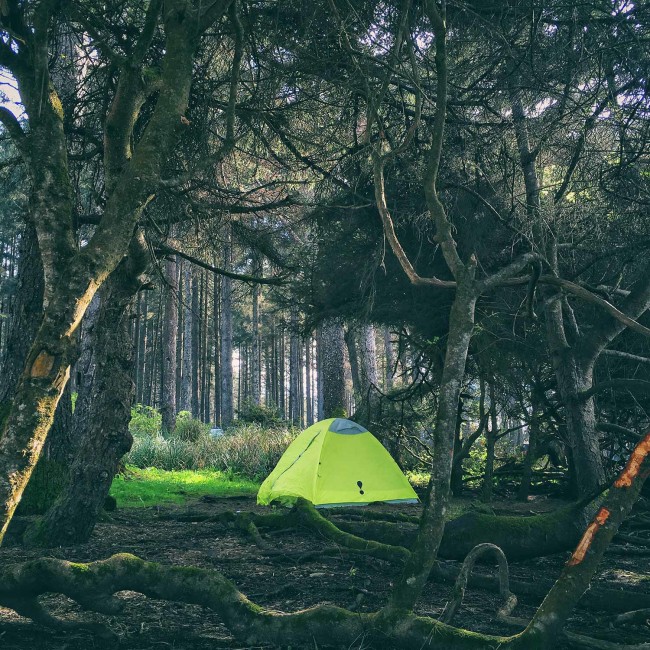 When your campspot is on the forested waterfront of a beautiful lagoon, it's a given that the duration of your stay will be epic from start to finish.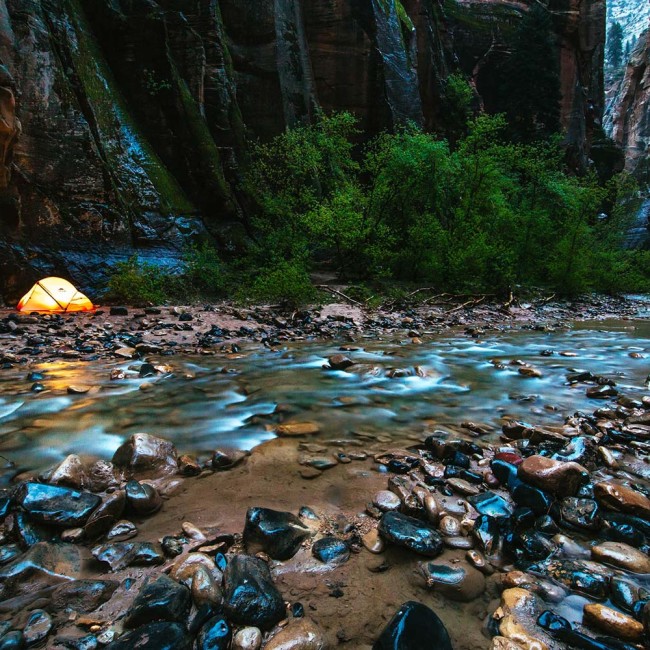 A peek into Campsite #5 deep in the narrows of Zion National Park.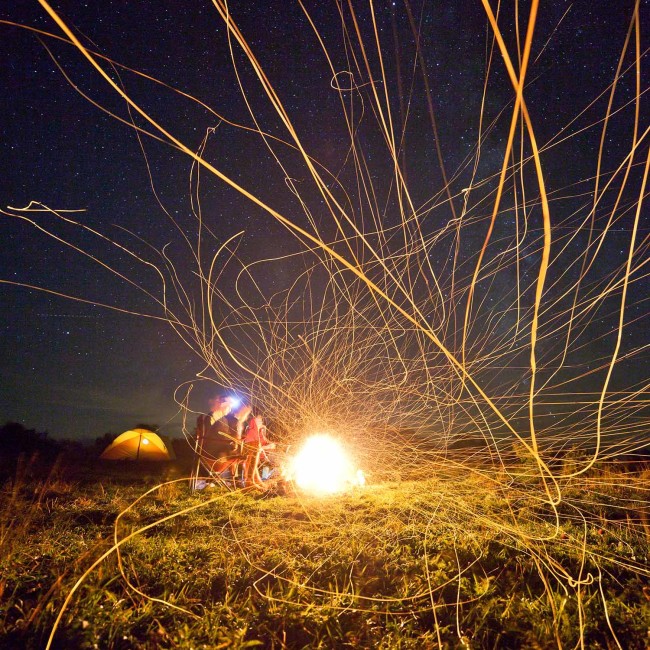 An extraordinary moment captured as the fire paints ribbons of life on a starry night in the Cherokee National Forest.