click photo to see full image
"After we set up camp, my Dad and I went for a little hike to see if we could find a view of Mt. Baker that wasn't obstructed by clouds.
When we got back to camp the sun was just setting and a layer of clouds had rolled in below us, giving us that whole above the clouds feeling!"
-Jessica Dales @jtdales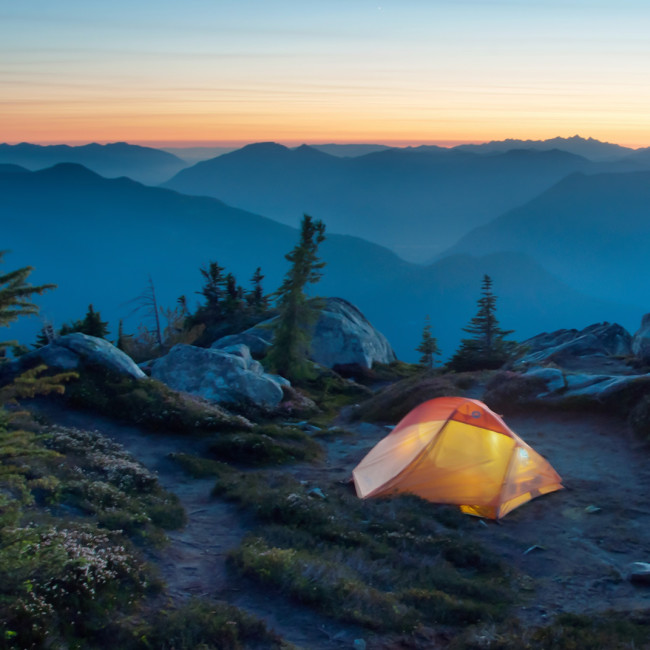 The camping and backpacking in North Cascades National Park will exceed your expectations every time, guaranteed.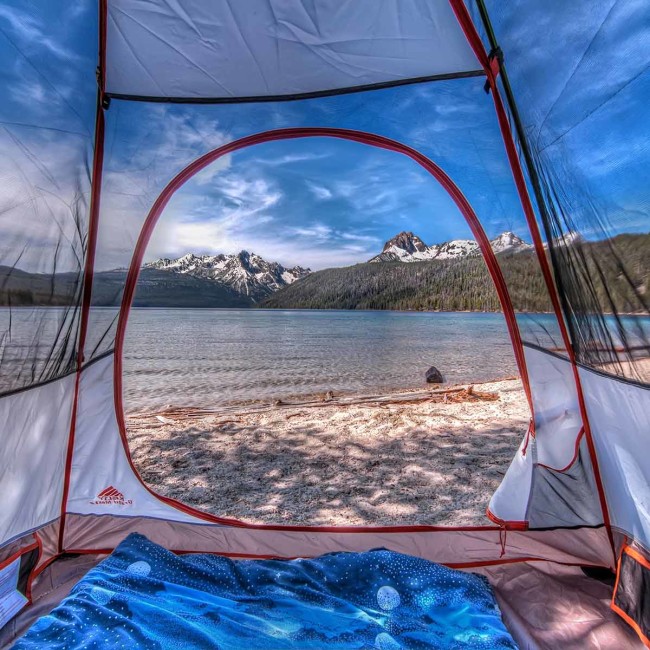 While all alone on Redfish Lake, Vincent positioned his tent just right to grab a perfect view of the Sawtooth Mountain Range.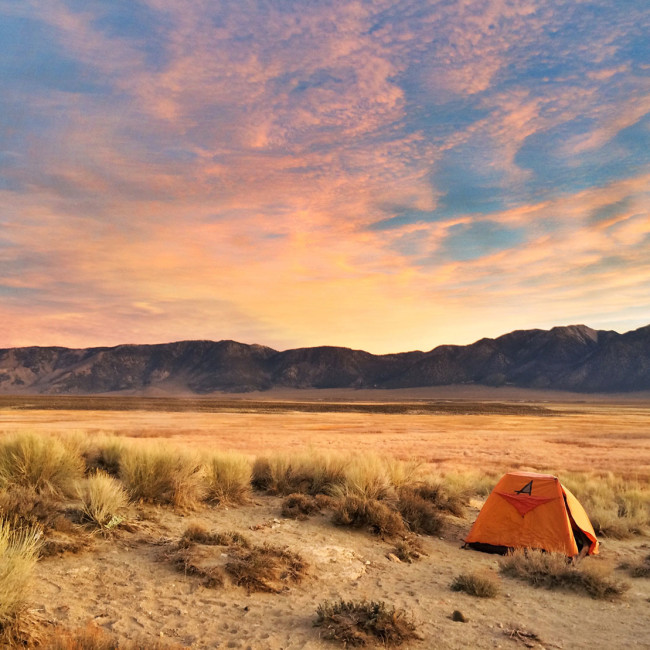 Frosty morning sunrises complement the nearby hot springs at this campspot off Hwy 395.