EcoCamp Patagonia opened in 2001 and is the areas first fully sustainable accommodation south of the Amazon. The hotel's pristine location calls for spectacular scenery amongst the granite peaks, lakes, rivers & fjords, glaciers, ancient forests, and colorful animal-life inside Torres del Paine National Park.
The geodesic domes were inspired by the lands' ancient inhabitants and is a tribute to their way of life by maintaining a simple nomadic design in the midst of natural surroundings.
EcoCamp is also the first hotel in Chile and the only hotel in Patagonia with a certified Environmental and Quality Management System.
---
Price starting at - $1550-$3000 for a multi-night package
words by Eric Christy, photos provided by EcoCamp Patagonia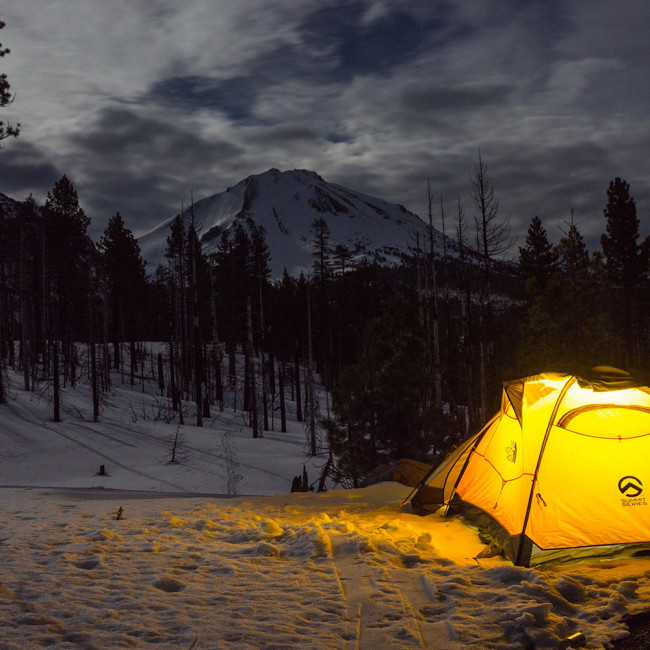 A campspot nearly in the "shadows" of Mt. Lassen is the ideal resting point on a cold, full moon-lit night.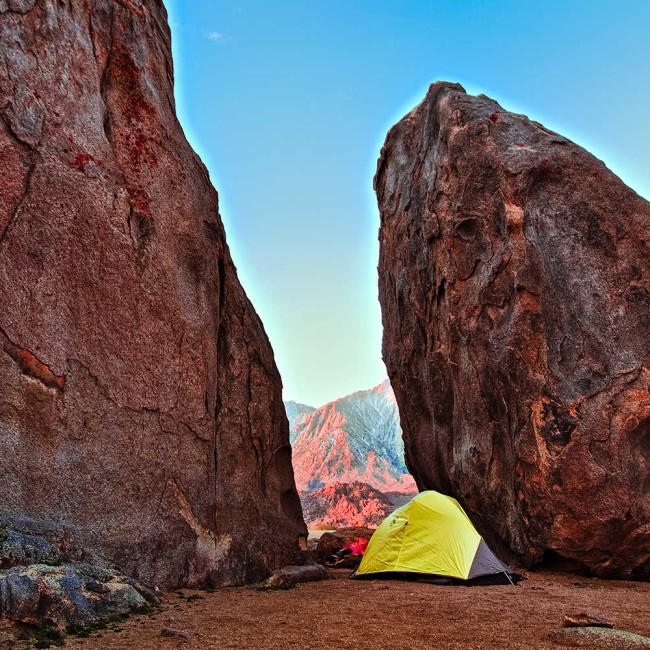 A little bit of research went a long way in helping secure this campspot at a rock climbers paradise in the Alabama Hills.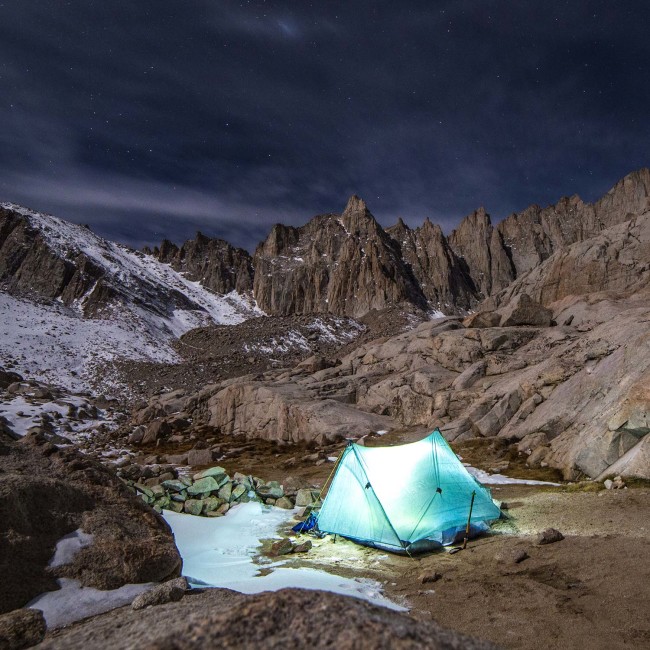 Camping on Mount Whitney is not for the faint of heart, for it raises higher than any piece of land in the USA outside of Alaska.