Natura Vive Skylodge is at the center of a full mountain adventure, built for people without any experience. The thrills start almost immediately, meaning you'll have to climb 400 meters of Via Ferrata or hike a trail with ziplines to the pendent capsules waiting atop a mountain with an absurd view of the Sacred Valley.
All 3 handcrafted suites are made up of windows & ventilation ducts, and the dome has curtains for privacy – ensuring you have everything needed for a pleasant night at 1312 ft.
---
Price starting at - appx. $290/night
words by Eric Christy, photos provided by Natura Vive Skylodge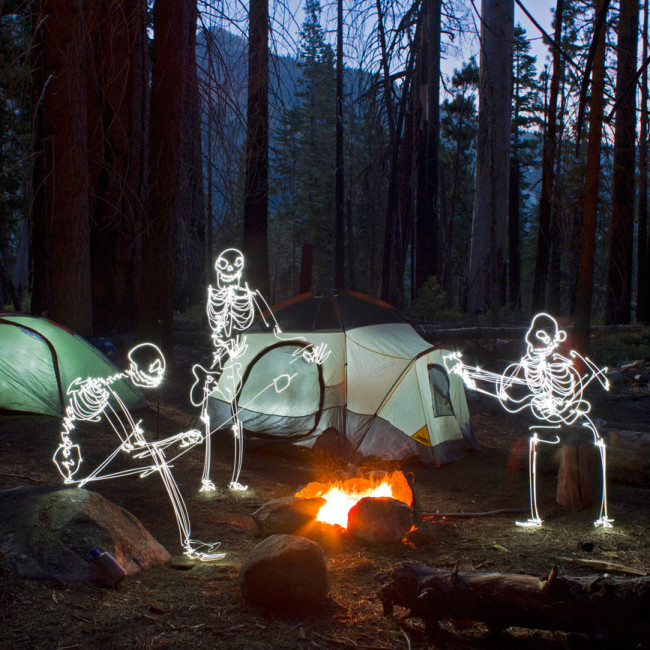 Darren Pearson is a multi-talented artist, and one of those talents is in light-writing. One of his latest creations was made while camping out in Yosemite National Park. This was a 450 second exposure with each character taking between 1-2 minutes to illustrate.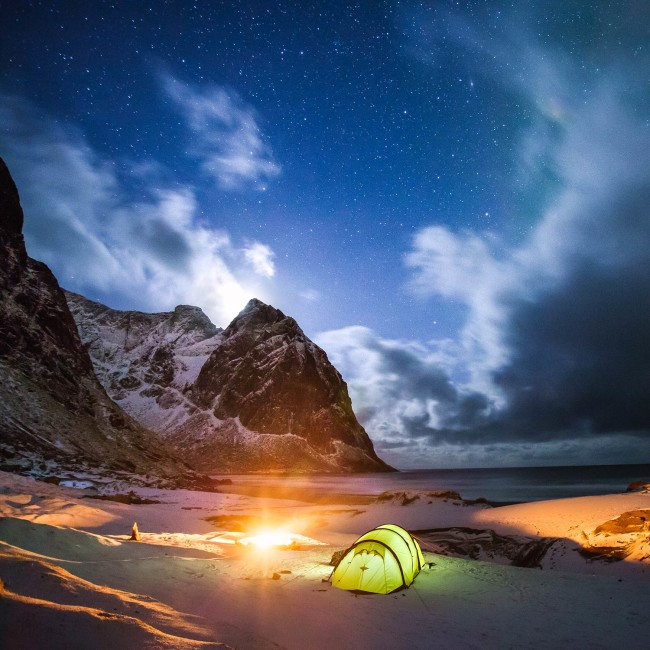 After all the amazing campspot photos shared from Kvalvika Beach, we think it's time to go camping there sooner than later – wouldn't you agree?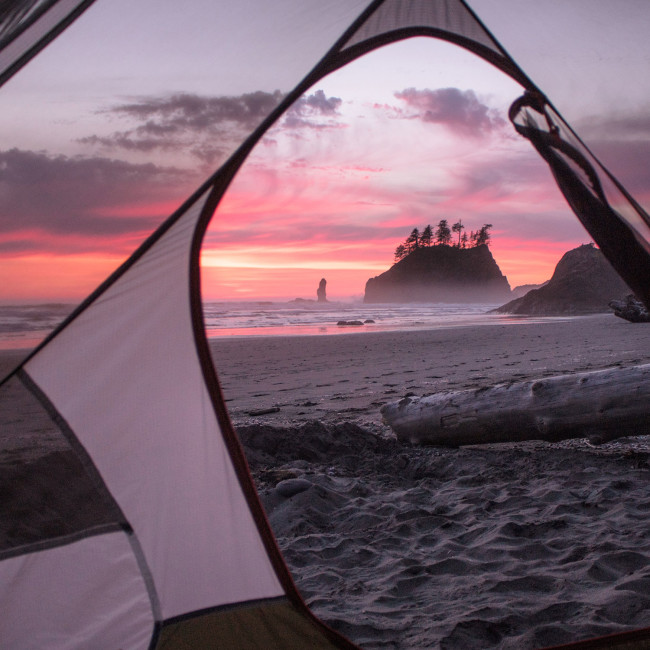 Beach camping in Olympic National Park – if you've done it, then you already know. If you haven't, then picture yourself soaking up that brilliant sunset and you'll be heading to the PNW in no time.