Orenda is an all-inclusive retreat with the comforts of backcountry living in a safe and pleasant environment. Rain or shine, the staff will customize a unique itinerary to groups, families, couples, and those looking for a complete outdoor getaway in upstate New York.
All are privileged with ample personal space to enjoy the beauty and adventures of the Adirondacks, Hudson River, and pristine waters of the lake region.
---
Price starting at - $200/night per adult, $100/night for children under 10
words by Eric Christy, photos provided by Orenda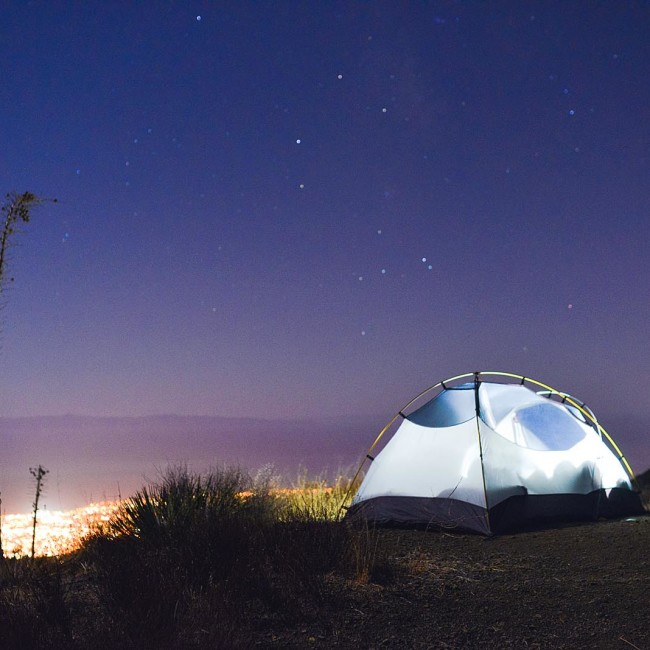 Great camp spots can be anywhere, even in full view of civilization. Blake sent us this photo of his setup looking over Santa Barbara and we hope his lady-friend was as psyched about it as we are.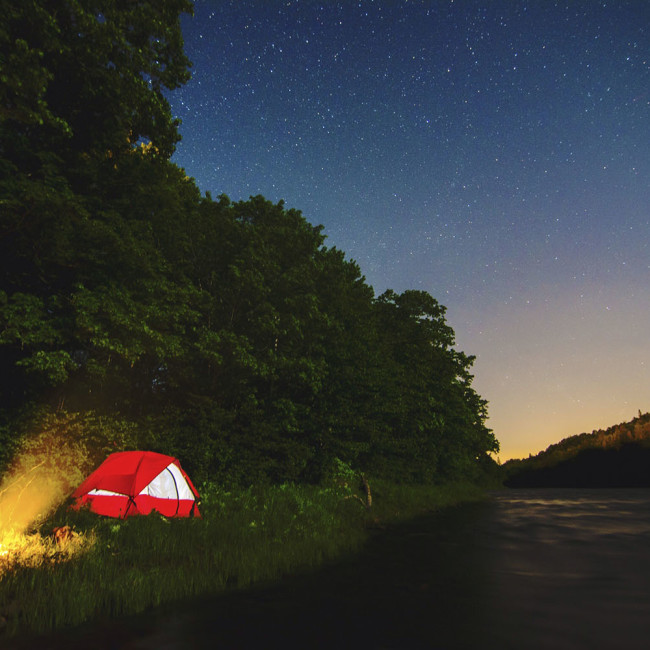 Jamy won our campfire photo contest this past winter and he recently captured this beautiful camp spot on the La Disable River in Mont Tremblant National Park.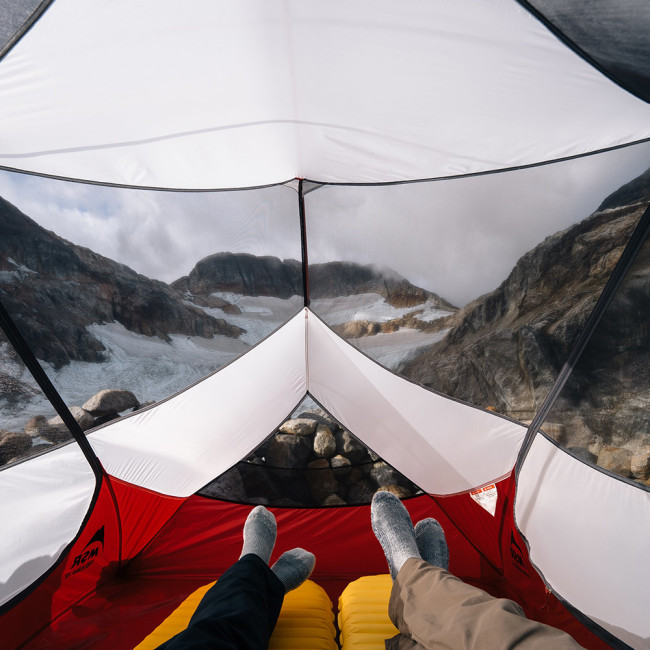 An intense tentview staring straight up at Colonial Glacier in the North Cascades.