More like a sustainable campsite than a full on resort, the basics of simpler life are encouraged at Loveland Farm, where they bill themselves as a solution to the busy modern world.
The Pods on the farm are more like a work of art that will do wonders towards your relaxation, and it's relatively low cost makes it easier to be in sync with the natural environment and still enjoy the comforts of modern luxuries.
---
Price starting at - appx $250/night for 2 people (2 night minimum)
words by Eric Christy, photos provided by Loveland Farm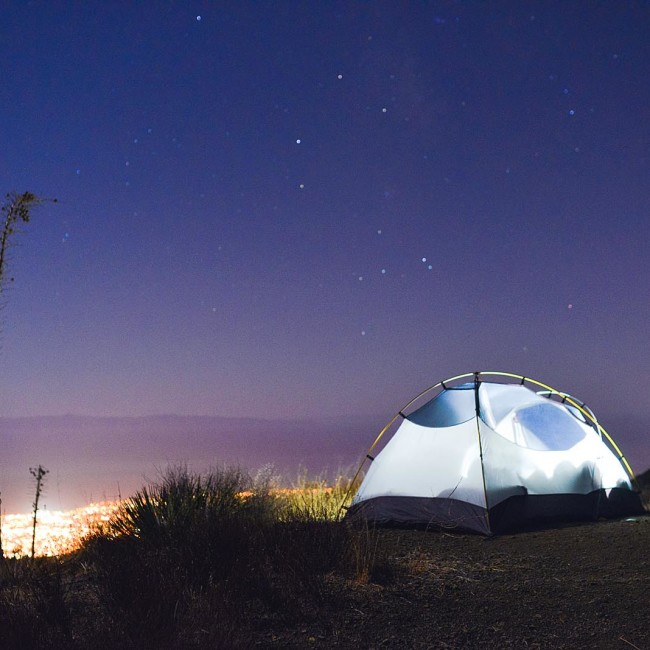 Great camp spots can be anywhere, even in full view of civilization. Blake sent us this photo of his setup looking over Santa Barbara and we hope his lady-friend was as psyched about it as we are.
Avoid looking like a bum…even if you are actually homeless.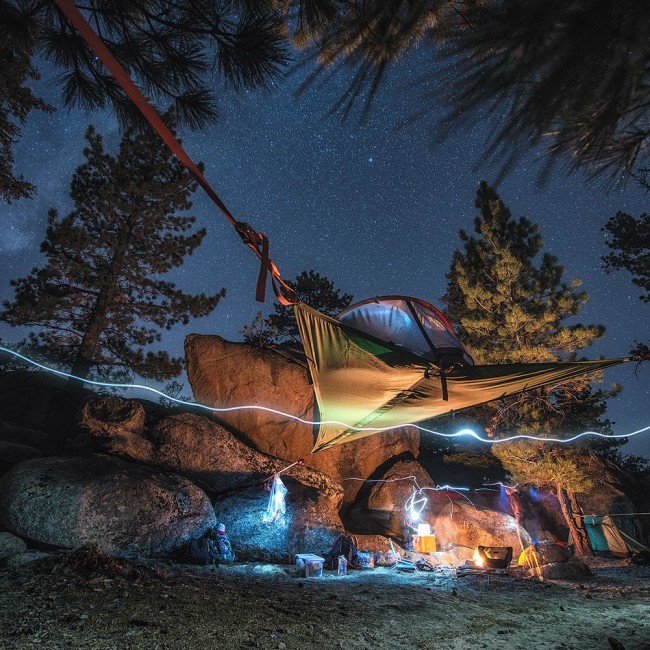 Looks like a fun time at the Holcomb Valley campground in southern California.