Perched 1400 meters above the town of Les Cerniers, Whitepod is a sustainable resort where eco-tourism and luxury blend into an unharmed alpine environment.
A pod is a 40 meter squared geodesic tent decorated with original objects from the region, includes its own wood burning stove, and receives a fresh dose of natural light provided by the large bay windows – which conveniently peer out toward breathtaking views of the Alps.
---
Price starting at - $820-$1930 for various packages
words by Eric Christy, photos provided by Whitepod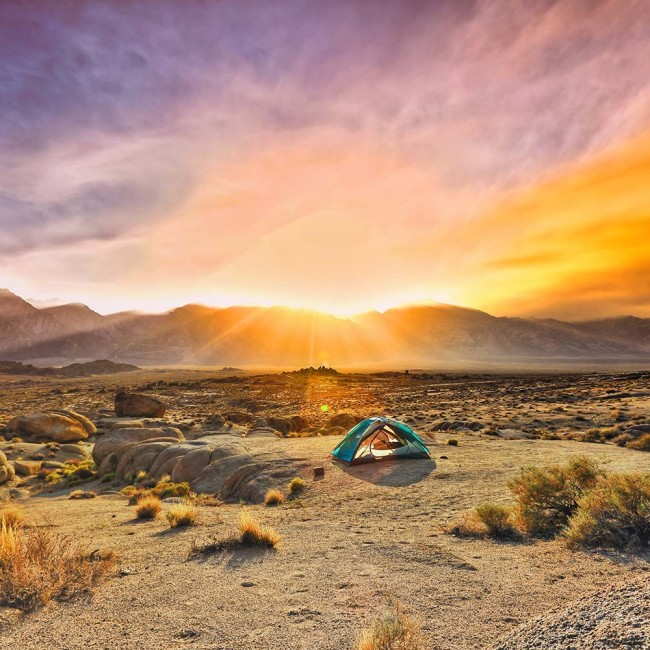 Sunset camping at Alabama Hills has never looked better.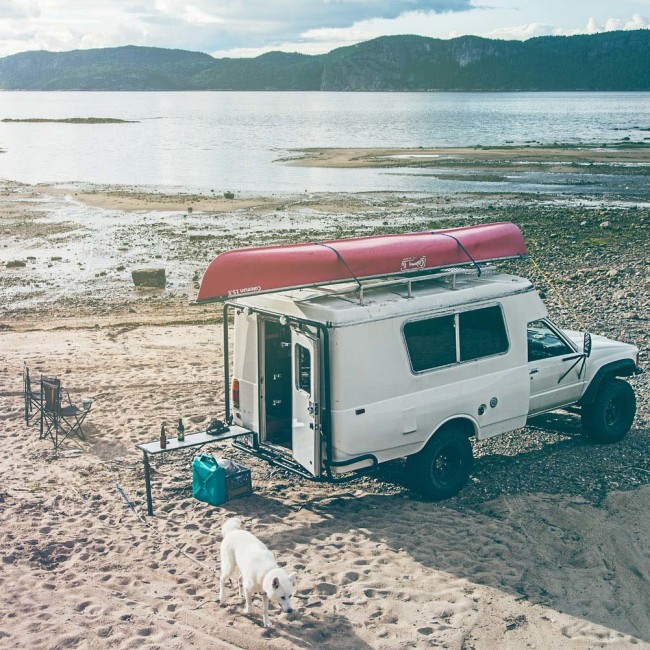 Hell of a way to ring in your 30th birthday at a campspot on the St. Lawrence – cheers!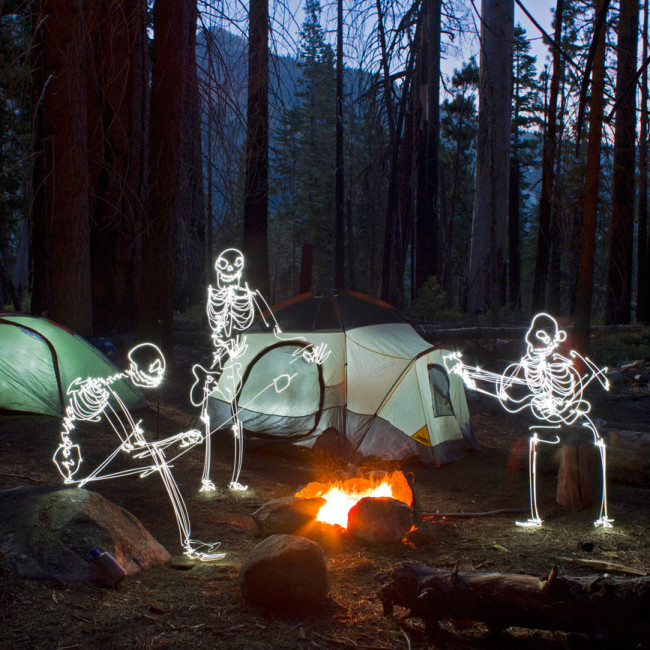 Darren Pearson is a multi-talented artist, and one of those talents is in light-writing. One of his latest creations was made while camping out in Yosemite National Park. This was a 450 second exposure with each character taking between 1-2 minutes to illustrate.