We've been told that Outdoor Retailer can be awesomely-overwhelming… There's only one way to find out for sure: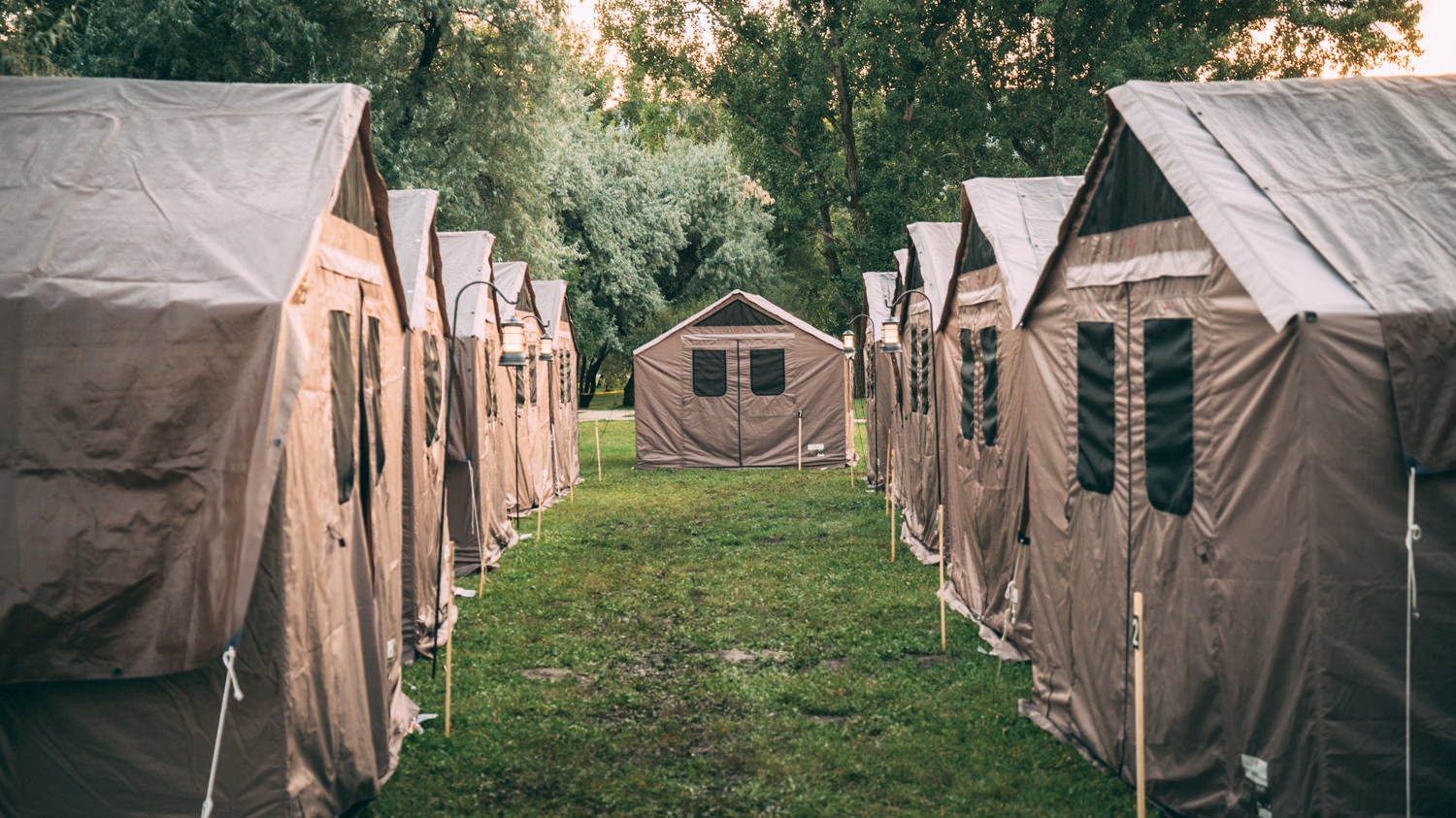 Monday, August 3rd
Outdoor retailer kicked off on Monday night at an invite-only VIP "glamping" event hosted by Barebones Outdoor and Visit Salt Lake Tourism. Barebones provided all the luxury tents that came stocked with comfy cots & sleeping bags, a Barebones cooler with their own 6-pack of IPA (specially made for OR), and a camping seat by Travel Chair.
Some tasty food by Sugarhouse BBQ & an open bar were the perfect complement to the chill tunes of Bullets & Belles  while other glampers enjoyed cornhole, disc golf, and of course – s'mores.
The perfect mix of free booze, ideal Utah summer temps, and good vibes made this an ideal kick off of a full week of covering the hundreds of brands that will be at the OR Show, both big and small.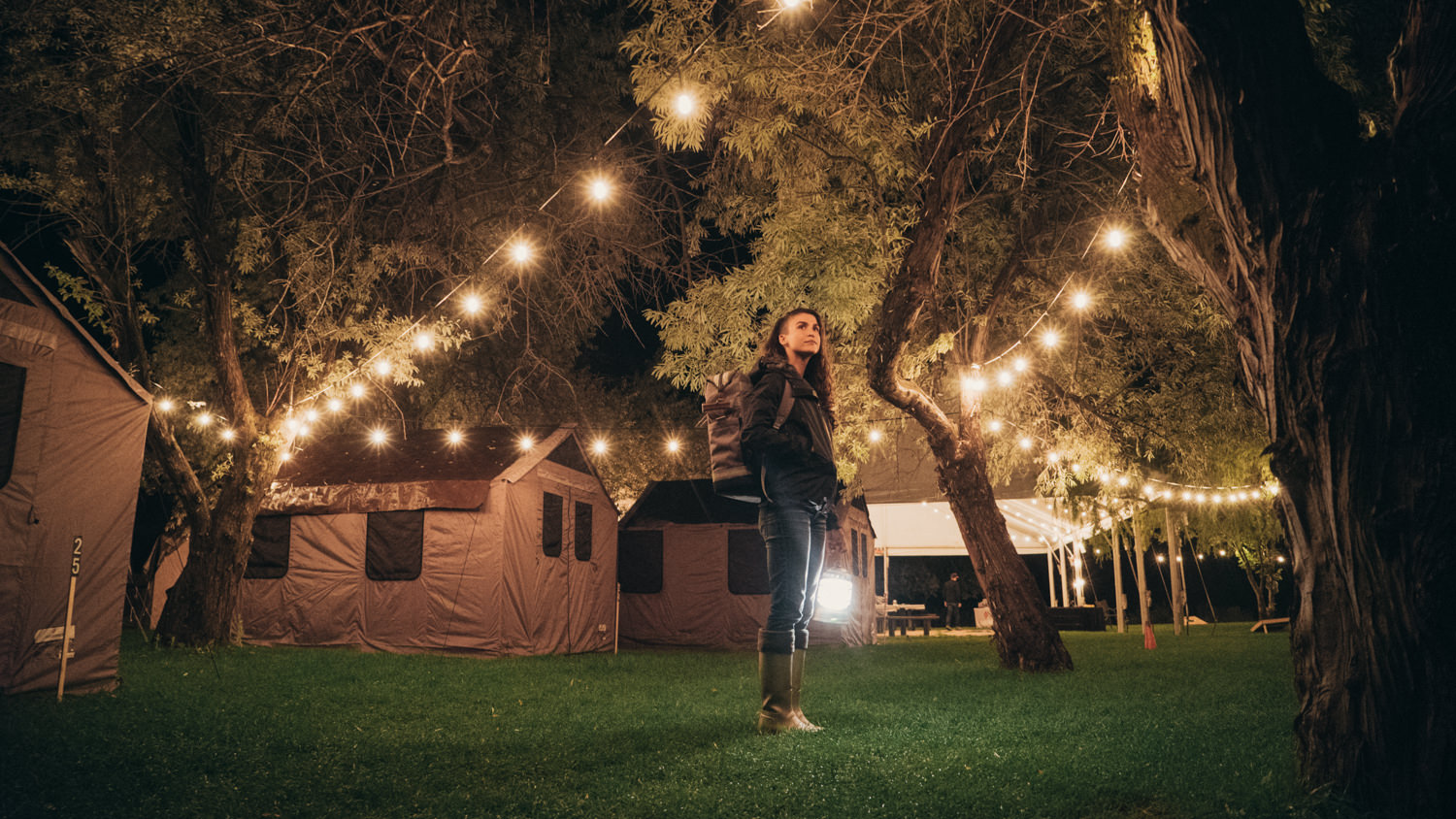 Tuesday, August 4th
A full night of glamping/partying led to an early start at the Open Air Demo which is a place for brands to show off their gear in a setting where people can actually try it out. As early as 8am, attendees were already testing out the newest electric bikes, paddle boards, kayaks, one wheeled skateboards, and all the other gear on display.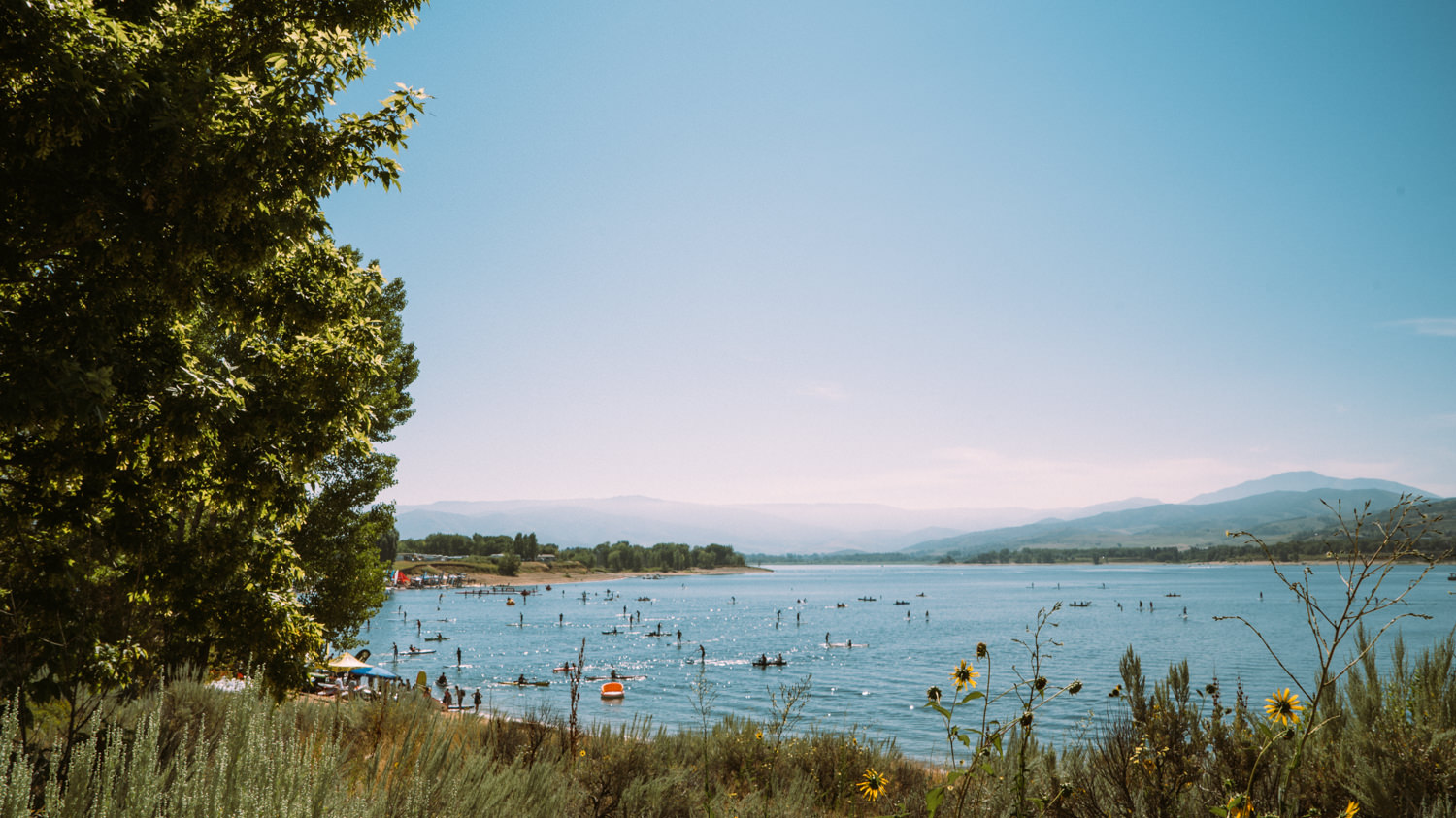 Watersports were clearly the main attraction as the entire beach is packed with all kind of ways to get out on the water. The non-watersports area included dozens of new & innovative brands dealing with anything from solar to sunglasses and camping stoves to waterproof ukuleles.  The availability of free beer & food samples along with some live music rounded out this year's outdoor demo.
After the demo, we shot downtown to cover the media preview event where select brands give press & working media a first look at the gear they will be showcasing all week.  At only 20 booths, this was a much more "calm" environment and gave Camp Trend ample time to check out upcoming brands that could work perfectly for camping and outdoor lifestyle.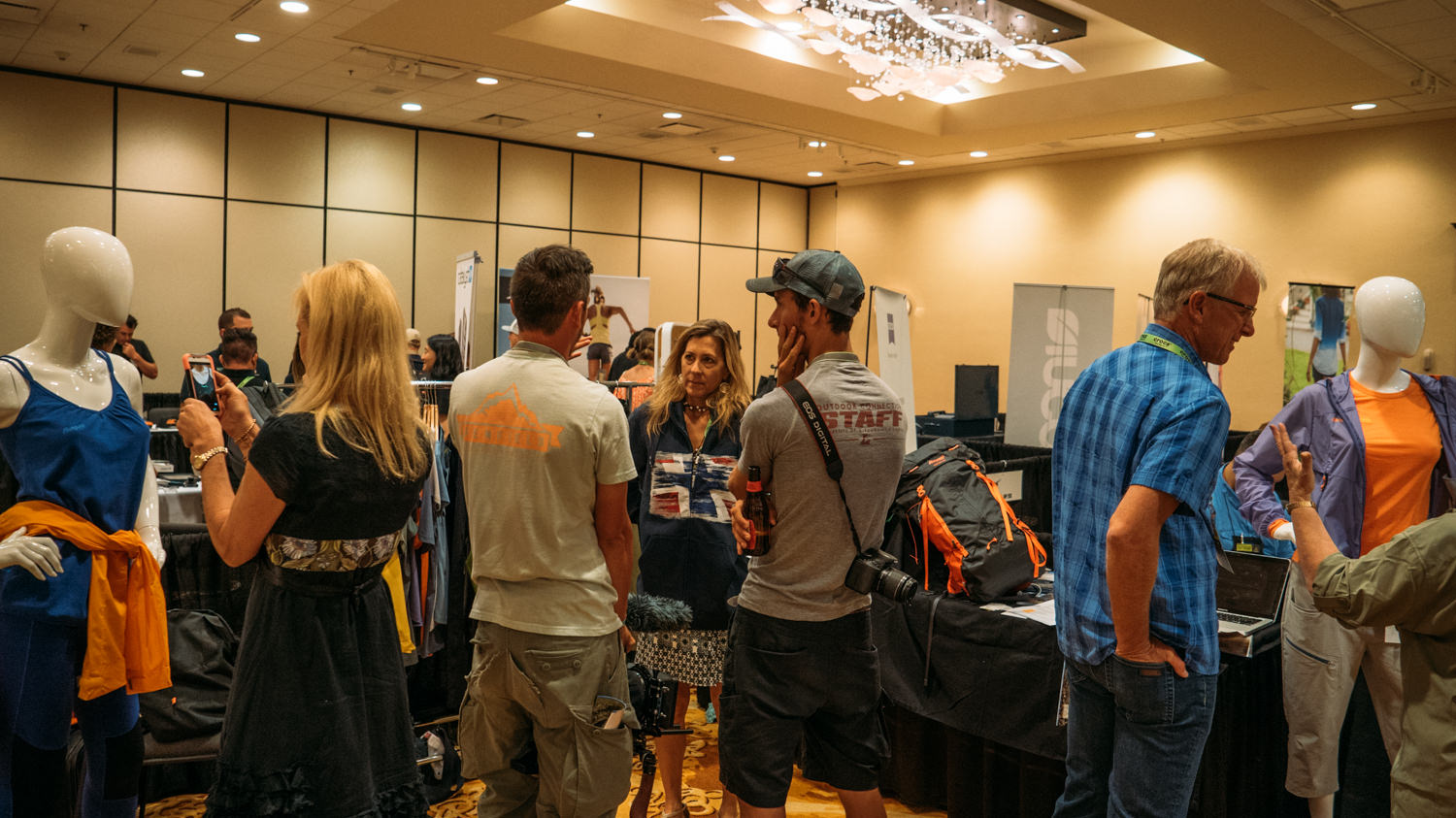 Awesome, yes. Tiring, yes. Overwhelming, not just yet.
The convention center opens tomorrow with other 1000 brands displaying their latest stuff – we'll have continuing coverage all week.
[st_horizontal_line]