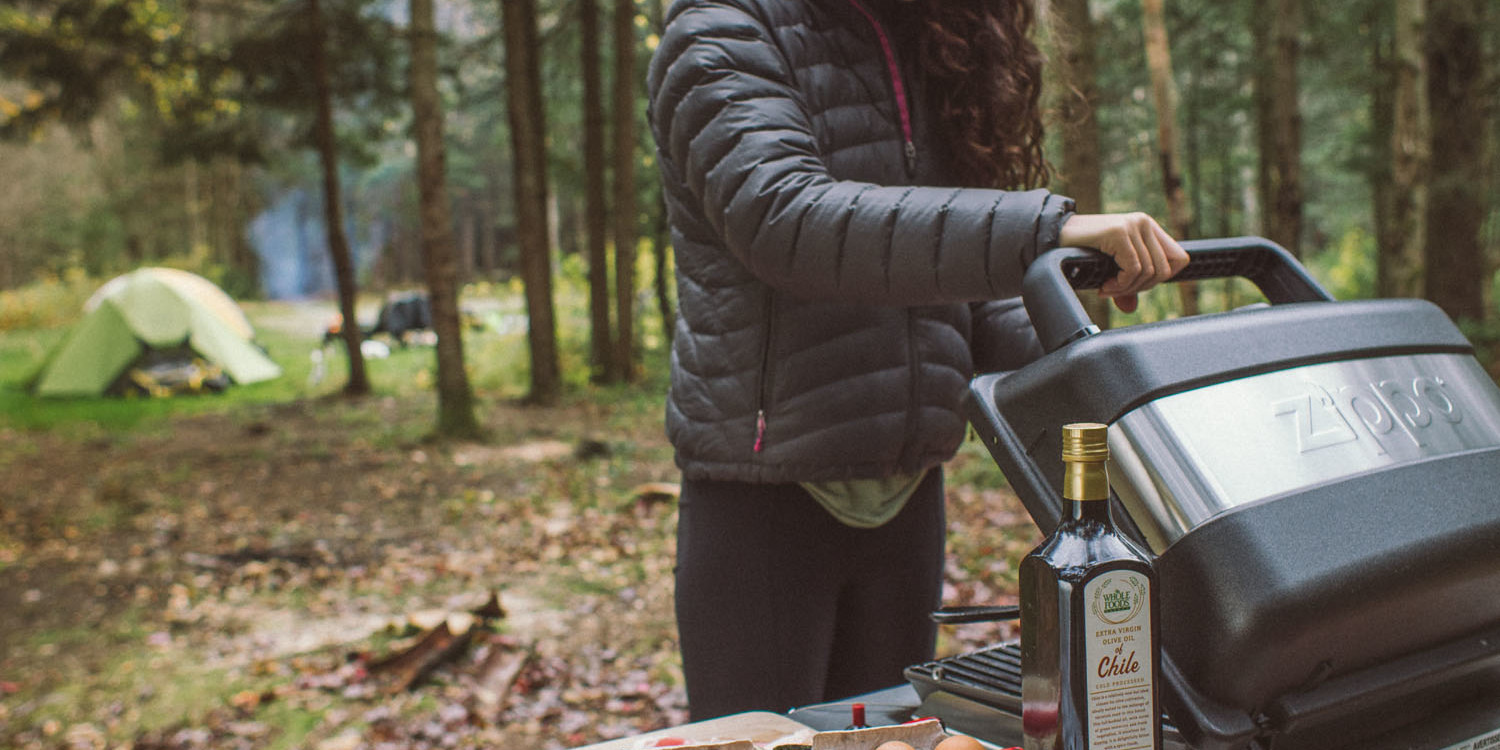 That full size grill you have on your deck makes some pretty damn good food, but it probably hasn't moved 5 feet since you took it out of the box. Propane grills are usually big, heavy, and unsuited for travel. If you want a grill that is portable, like for camping,  you have to make some sacrifices.
The folks at Zippo (yes the famous lighters) have a solution for you and there's almost no sacrifices with their All Terrain Grill. Essentially they've created a backyard-worthy grill that also transports quite easily to your camp spots, as long as you're car camping.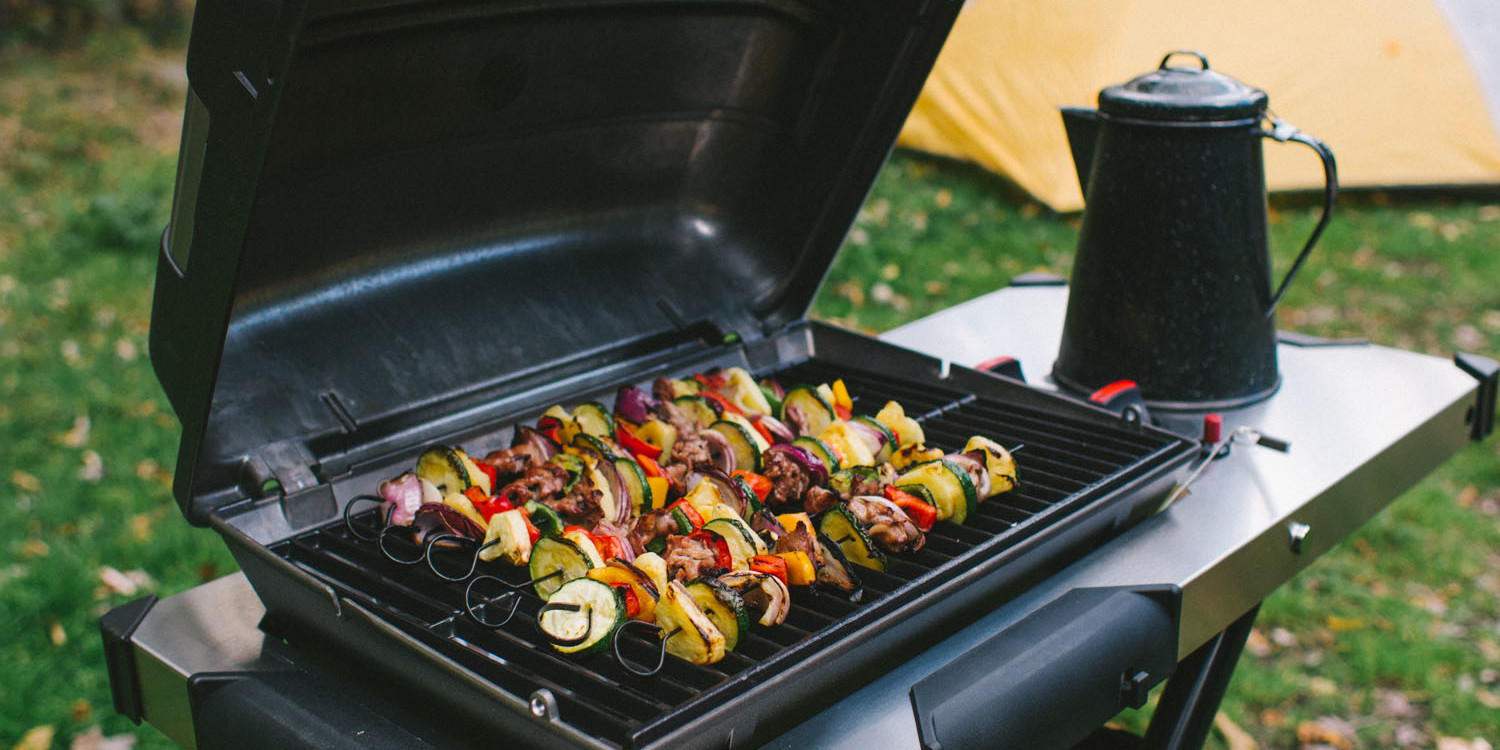 Room to Work
With outdoor table space at a premium, the 17x10 inch stainless steel counter space is a huge benefit when cooking meals. As campers we're used to utilizing the ground as a table, but when you're dealing with food that option doesn't really work. Having all of your ingredients and utensils at arm's reach makes for a much happier and productive chef.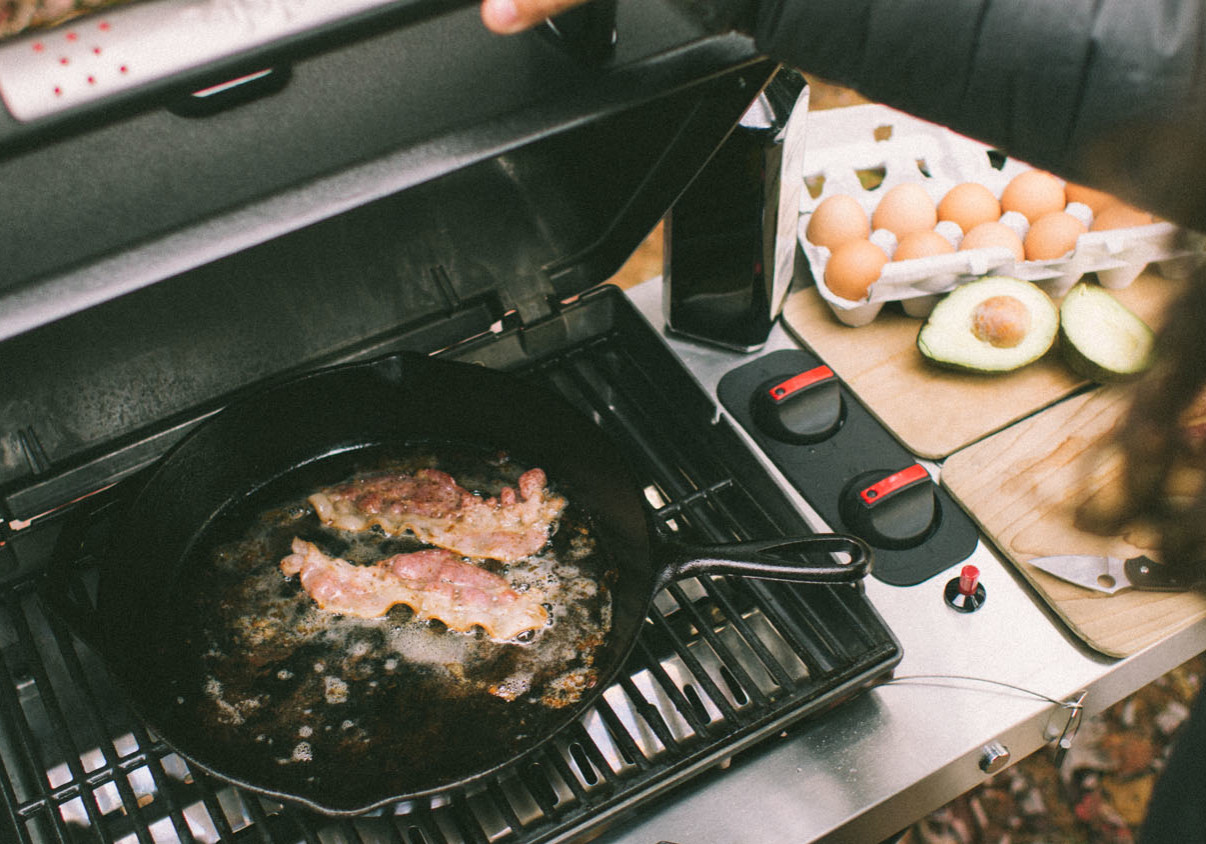 Porcelain surface
At 45lbs, the grill isn't exactly lightweight, but the choices in materials help to show the full benefits. The most important surface on a grill is, of course, the cooking surface and the All Terrain Grill comes with an impressive porcelain-coated grate.
Much like you'd find on an expensive backyard grill, the porcelain holds and distributes even heat which makes for some proper grilling. And unlike iron grates, porcelain won't rust and doesn't need seasoning (though some oil is always a good idea). The heavy-duty cooking surface holds cast iron pans with ease and is sized just right to hold a standard 12-inch skillet.
Portability and Versatility
With the name All-Terrain, it's got to be portable enough to reach those off-road locations. The biggest feature in portability comes via the ability to fold down from it's cooking height of 27 inches to almost half at 14 inches. Sliding pins make sure that the grate and grill top stay closed and secure during travel while the plastic handle and wheels allow the grill to be moved by a single person. Propane can be used in either a backyard-standard 20lb tank or a camping-standard 1lb tank.
If you want to make camp food with the ease and familiarity of a proven full-size propane grill, the Zippo All Terrain Grill may be just the right tool for your camping setup.