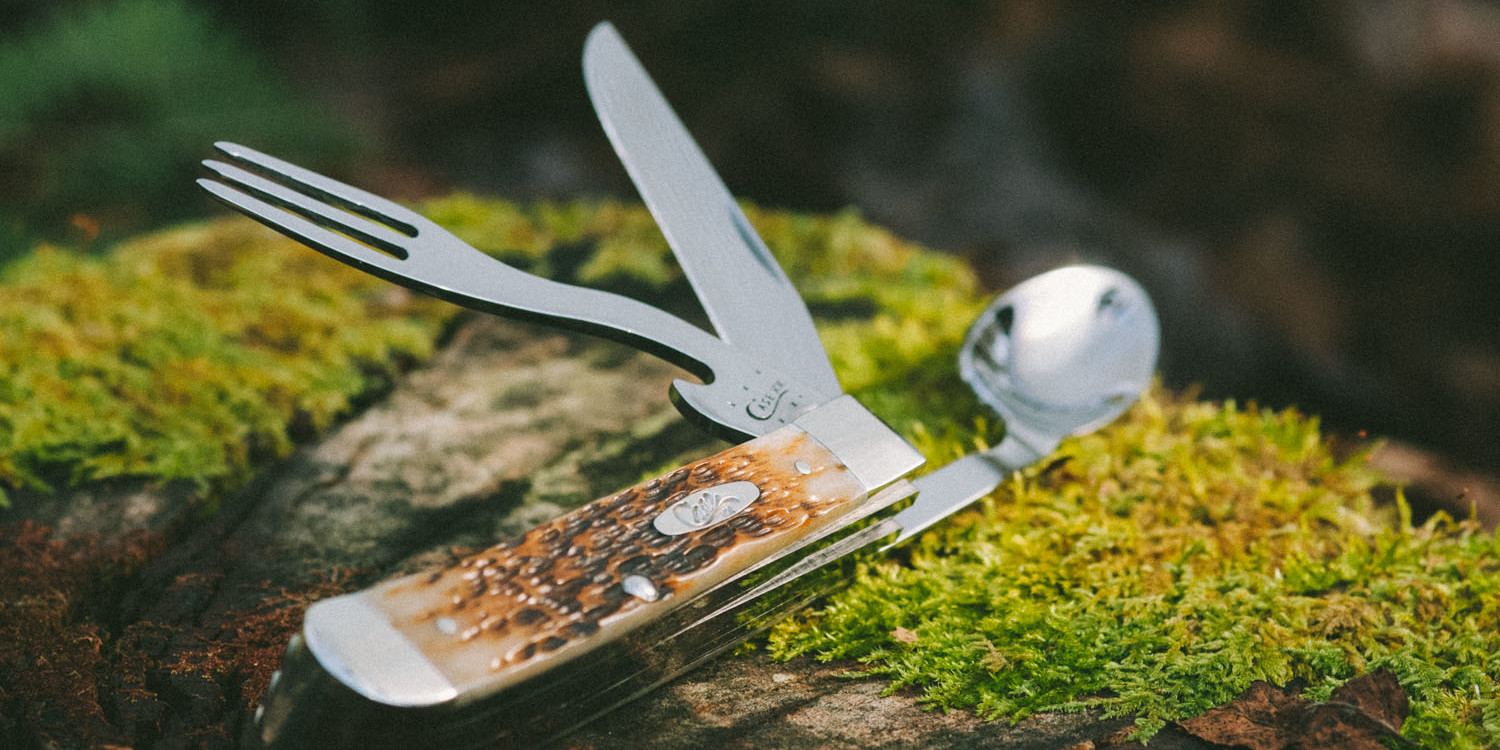 In theory, the line between hobos and campers is quite blurred. At their very core, both travel to new destinations carrying everything they need to live. Hobo or camper, we all need to eat.
The Hobo by Case Knives is a knife + fork + spoon combo that brings some much needed style to the world of camp cutlery. At first glance, this utensil set looks almost identical to the classic (and collectible) Trapper's Knife, also made by Case. The Hobo sports the same jigged bone handle that has become a trademark of the company since the Hobo was first introduced in the early 1900's.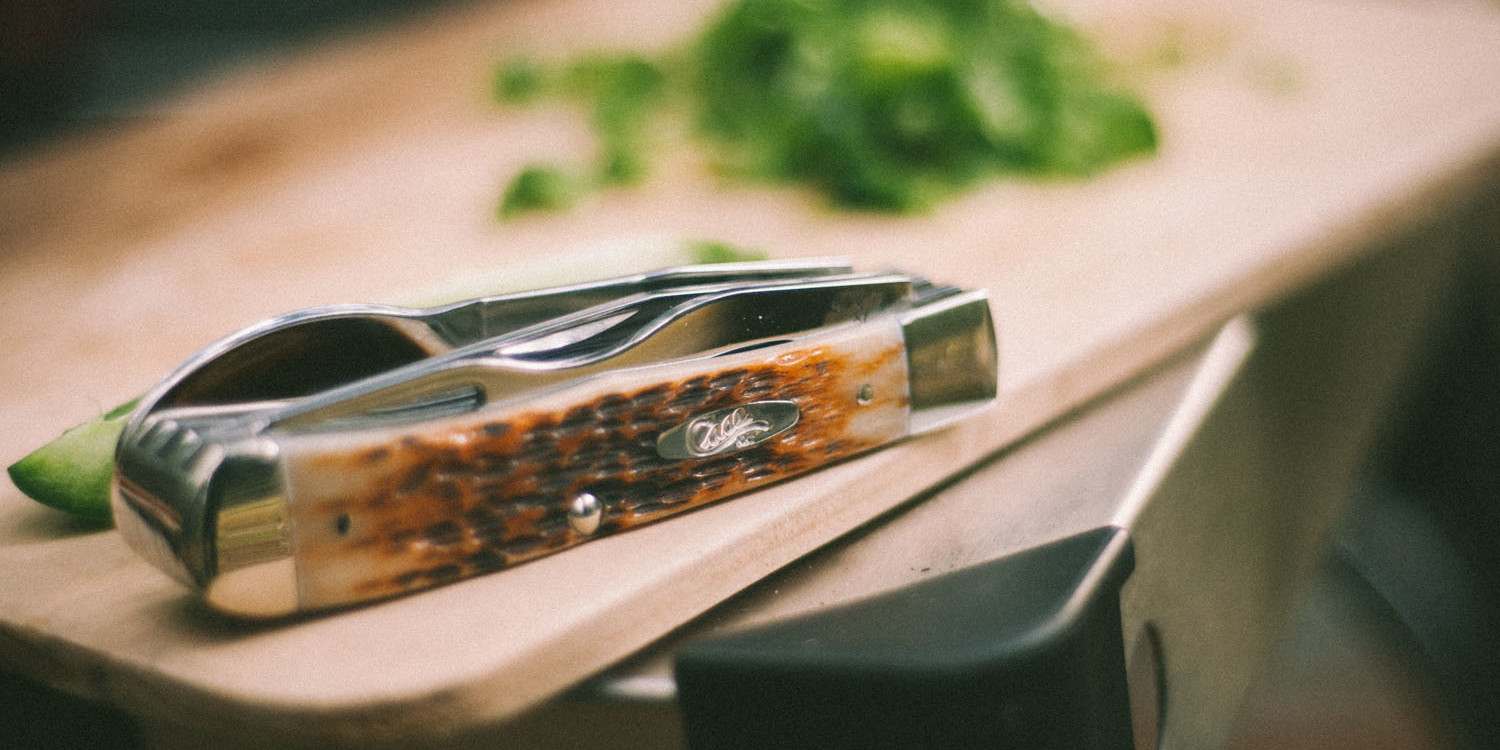 A Knife First
The Hobo is a knife first and foremost. The 4 inch blade makes quick work dicing up meats and veggies but thanks to the familiar pocketknife feel, it can be used just like any other knife. Made of Case's own "TruSharp" stainless steel, the blade is very sharp and ready to use right out of the box.
Detachable
Utensils wouldn't be very useful if you were limited to one at a time. With a clever slide of the handle, the fork and spoon detach and you've got an instant utensil set.
Spontaneous Camp Meals
It's time to stop using those disposable plastic utensils and get yourself something that will last. With a fork, knife, spoon, and bottle opener all within a 7.7 oz folding set, you'll never be without a set of utensils again. And at just over 4 inches, it's small enough to leave in your pack or vehicle all the time for those planned (and spontaneous) camp meals.