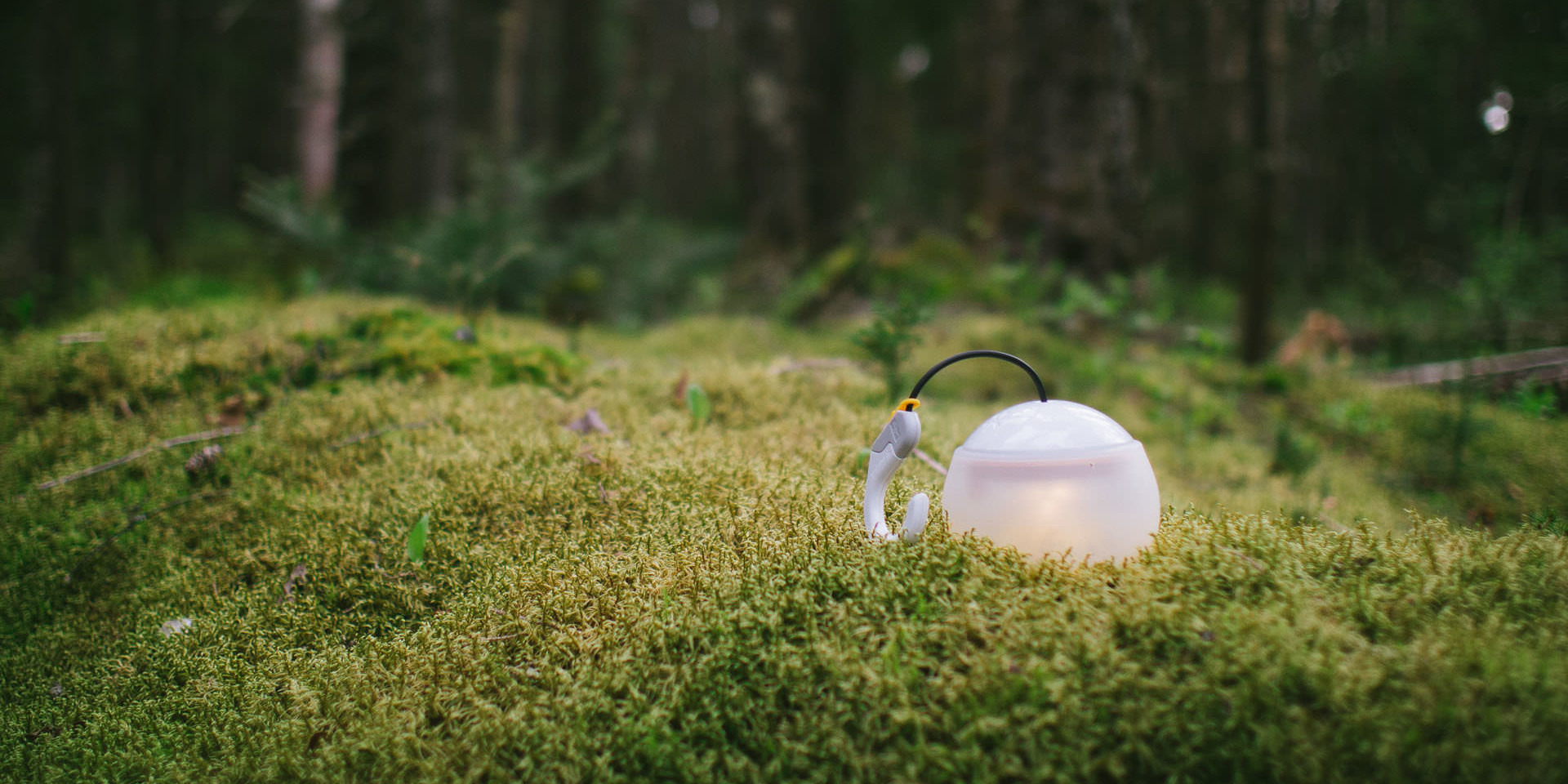 *Editors note - there is a new version of this lantern available- the Hozuki Lantern 2
The Hozuki Lantern is in a class by itself when it comes to camp lighting. It seems that the designers at Snow Peak wanted nothing to do with the familiar form of the kerosene camp lantern. The result is a lamp that looks equally good while resting during the day as it does while it's working at night.
Though sometimes appearances can be deceiving, the features and performance of the Hozuki Lamp make it our favorite camp light so far.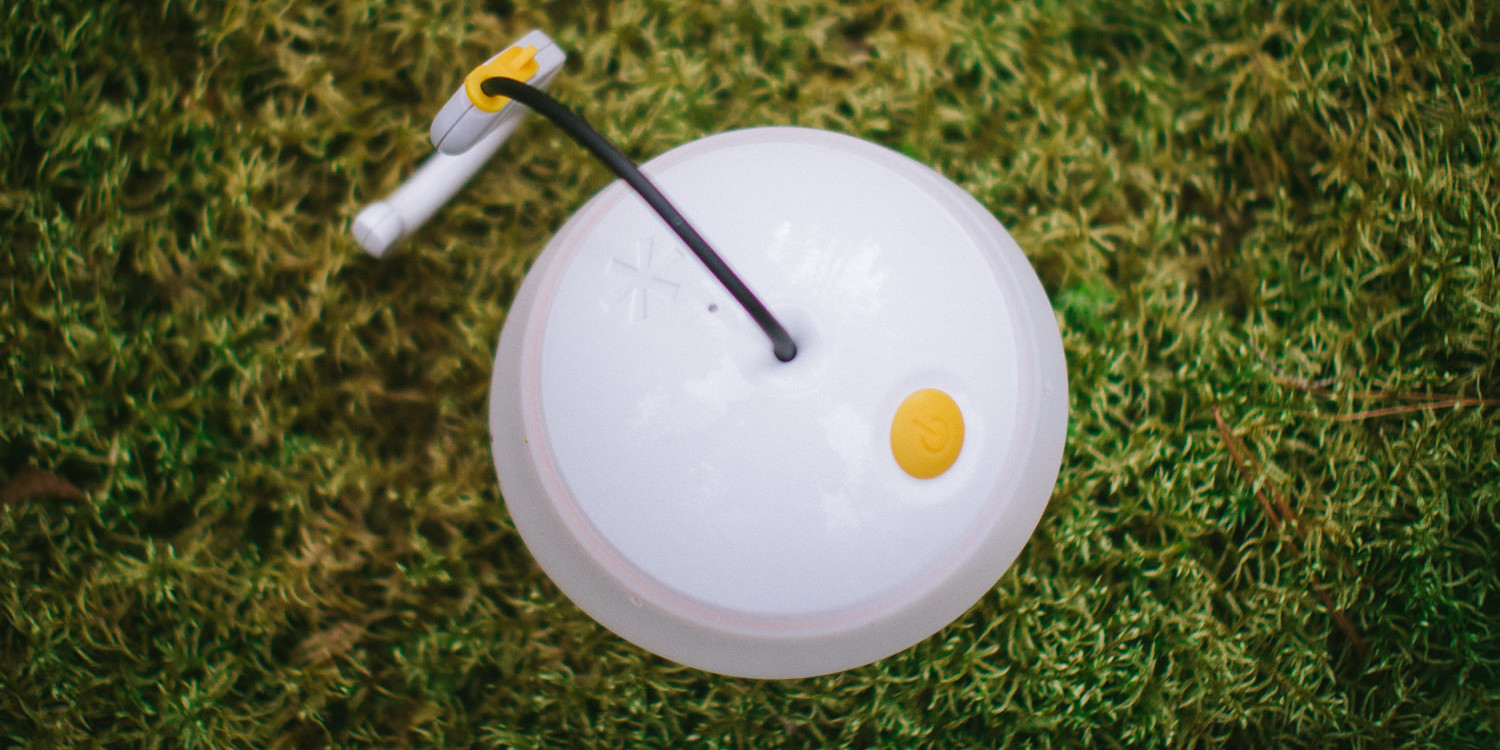 Modern Classic
Without photos, it would hard to convince you that a combination of white plastic and translucent silicone could actually compliment a natural environment. Apparently inspired by the aesthetics of the Hozuki Plant (yes, we had to look it up too), the lamp seems to look good no matter where you put it. While LED technology has done wonders for lighting options, it's also responsible for that cold blue color that couldn't be more opposite from the warm glow of a camp fire. Thankfully, the LEDs used in the Hozuki lamp are a much warmer color that resembles a traditional incandescent light bulb.
8 Hour High
Most people would agree that 8 hours is enough to shed some light on a few things. The Hozuki has you covered here; with 4 AA batteries, you'll get up to 8 hours of 100 lumen light. If you're looking for something dimmer to set the mood, medium and low settings will get you 20-80 hours of battery life.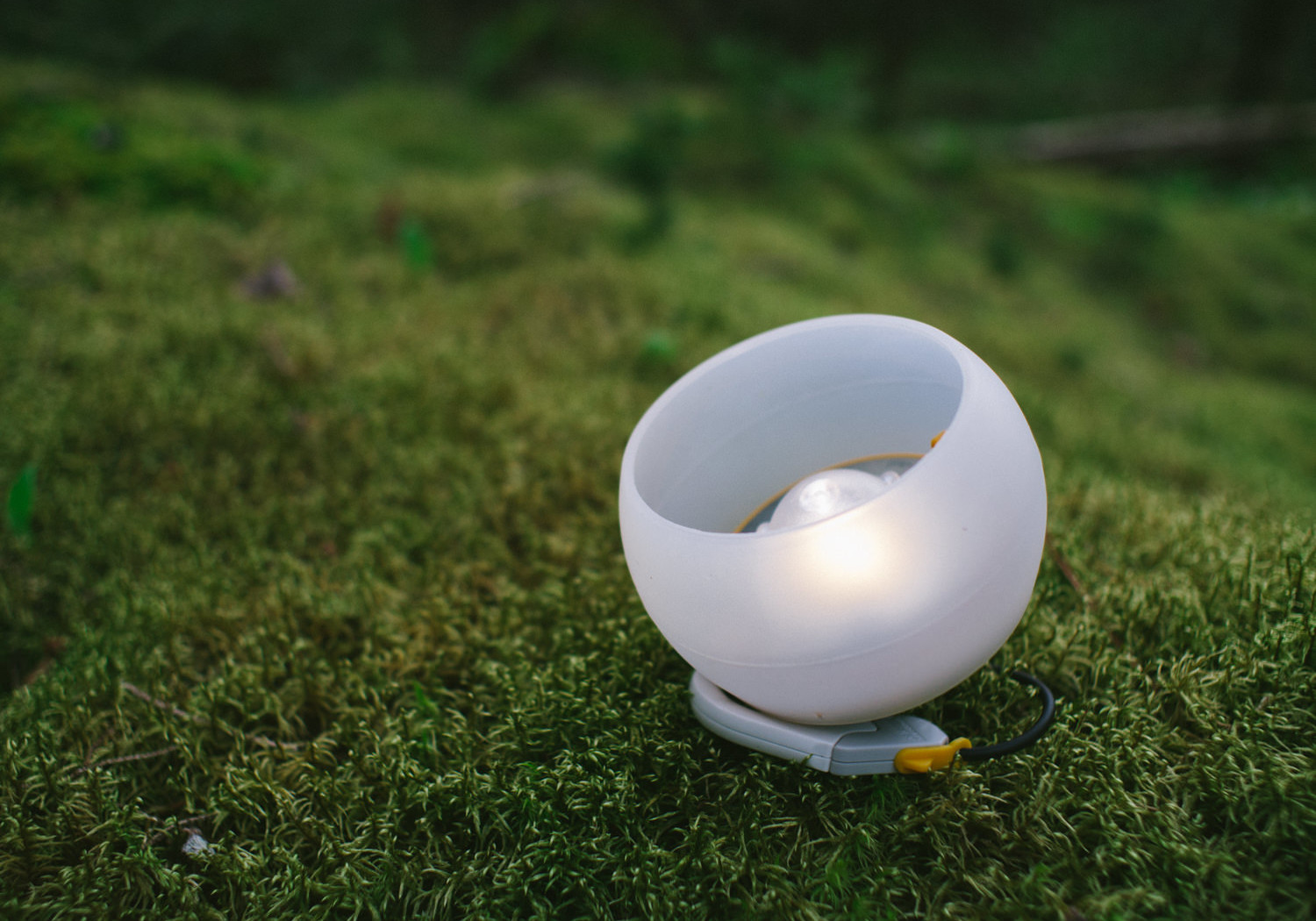 Candle-Mode
It might not be the most practical feature, but it is definitely the most fun. Double-click the power button and the lantern enters "candle-mode" complete with actual response to wind variations. To achieve this, theres a small microphone on the top of the lamp which allows the lighting to flicker when wind, or any other sudden noises, are present. While we didn't leave the lamp in this mode too often, it's a detail which is perfect for evoking the familiar presence of a flickering candle.
Utility where you need it
It's easy to mount the Hozuki Lantern wherever you need it. A large hook easily grabs branches, tents, car doors, ropes, basically anywhere you could hang something. The silicone diffuser supports the weight and offers direct placement on any surface. If you look at the picture to the right, the lamp can even be set-up to rest on top of the hook which results in directional light. Also included on the hook is a mini-USB input that allows you to power the light with any USB outlet, including a computer. Sadly, you cant't charge batteries with this feature, perhaps a future version of this lamp will include that . In any regard, the ability to power from a USB source opens up plenty of options for more "burn" time.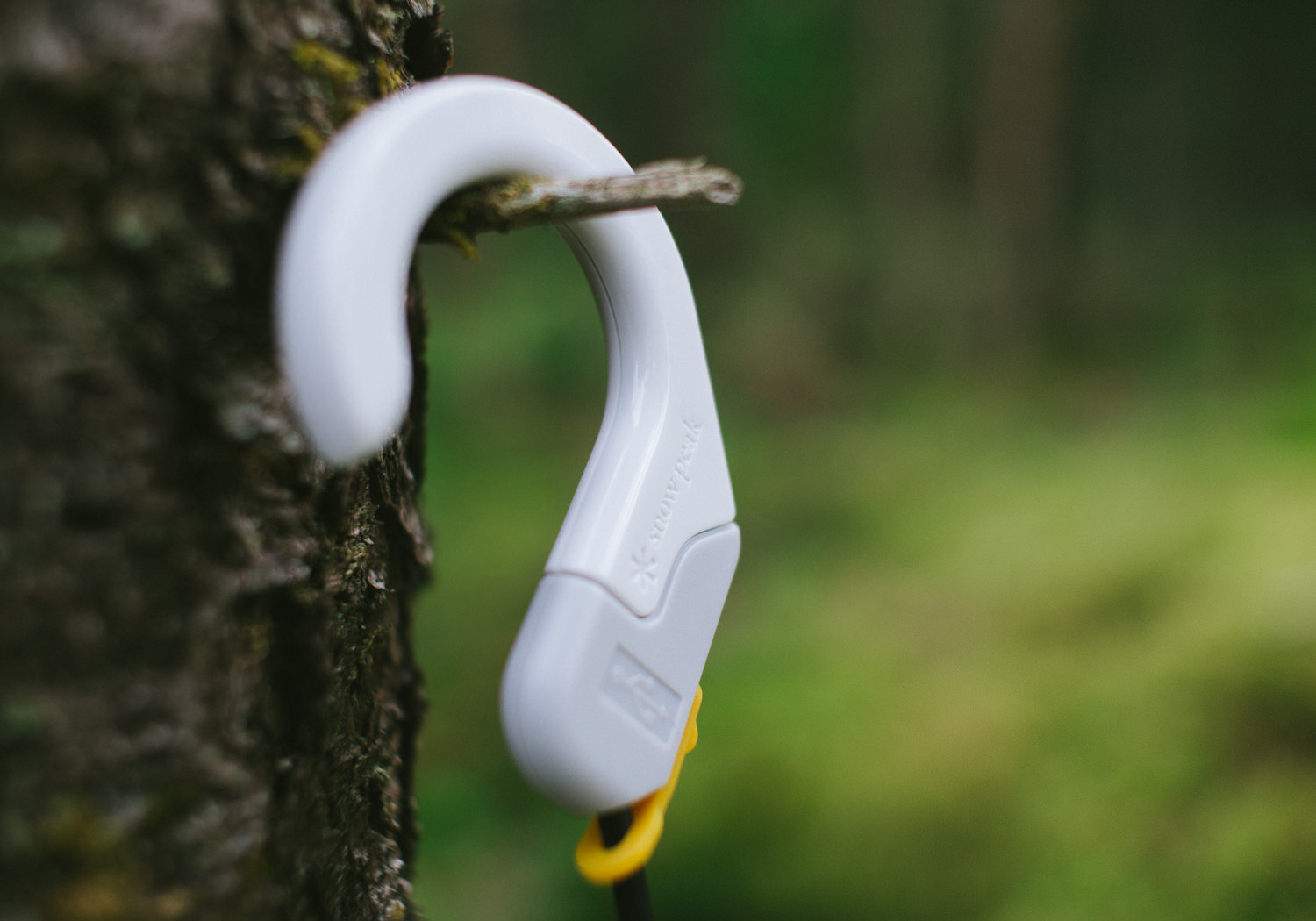 Verdict
The Hozuki Lantern is our favorite camping lantern to date. While it may not be the brightest, lightest, or toughest light available, it is more than enough for most camp set-ups. It's certainly light enough for backpacking though you'll need to carry an extra 4 or 8 batteries depending on your trip. In one year of testing, we only found a single annoying quirk. The silicone diffuser can be a bit difficult to seat properly as it needs to be placed into a tight gap after changing batteries. While you can get around this by attaching the diffuser after changing the batteries, we found that it's more likely to dis-lodge this way. It will take some practice to master the art of reattaching the diffuser. Aside from that, there's nothing not to love about the Hozuki Lantern... Except maybe the price. At $90 it's one of the priciest battery-operated lanterns available and this could be a big factor for people who don't camp very often. But with it's versatility and great looks, this lantern fits easily into your daily lifestyle.