The TE14 sets itself apart from the pack by focusing on stylish headband options that are the most colorful we've found on the market.
While it's not the most feature-laden or most durable headlamp available, the TE14 is perfectly suited for the more casual camper looking for a solid source of light that doesn't look as boring or dorky as most headlamps out there.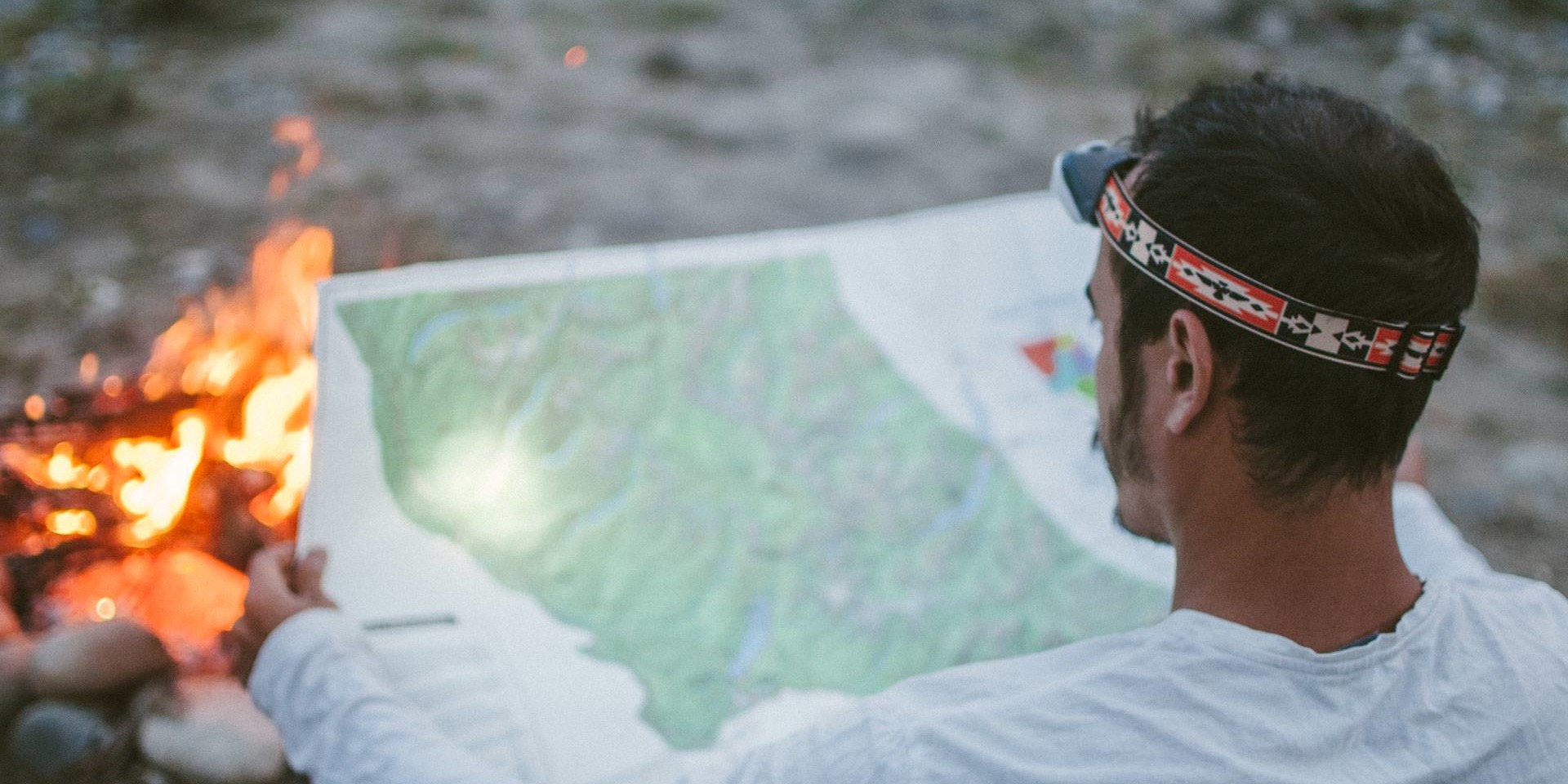 Adding some "style" to your head
Third Eye wants you to look good in the TE14.  There are 7 options for headbands that range from simple white on black, to a dreamy galaxy print. Not that you'd ever go as far to coordinate your outfit with your headband (right?), but the wide range of options lets you pick a print that is more suited to your own style.
The lamp itself comes in a clean white casing with grey backing (one of the few options out there in white). Combined with the simple Third Eye pyramid logo and on/off buttons, it's a modern design of a medium-sized headlamp.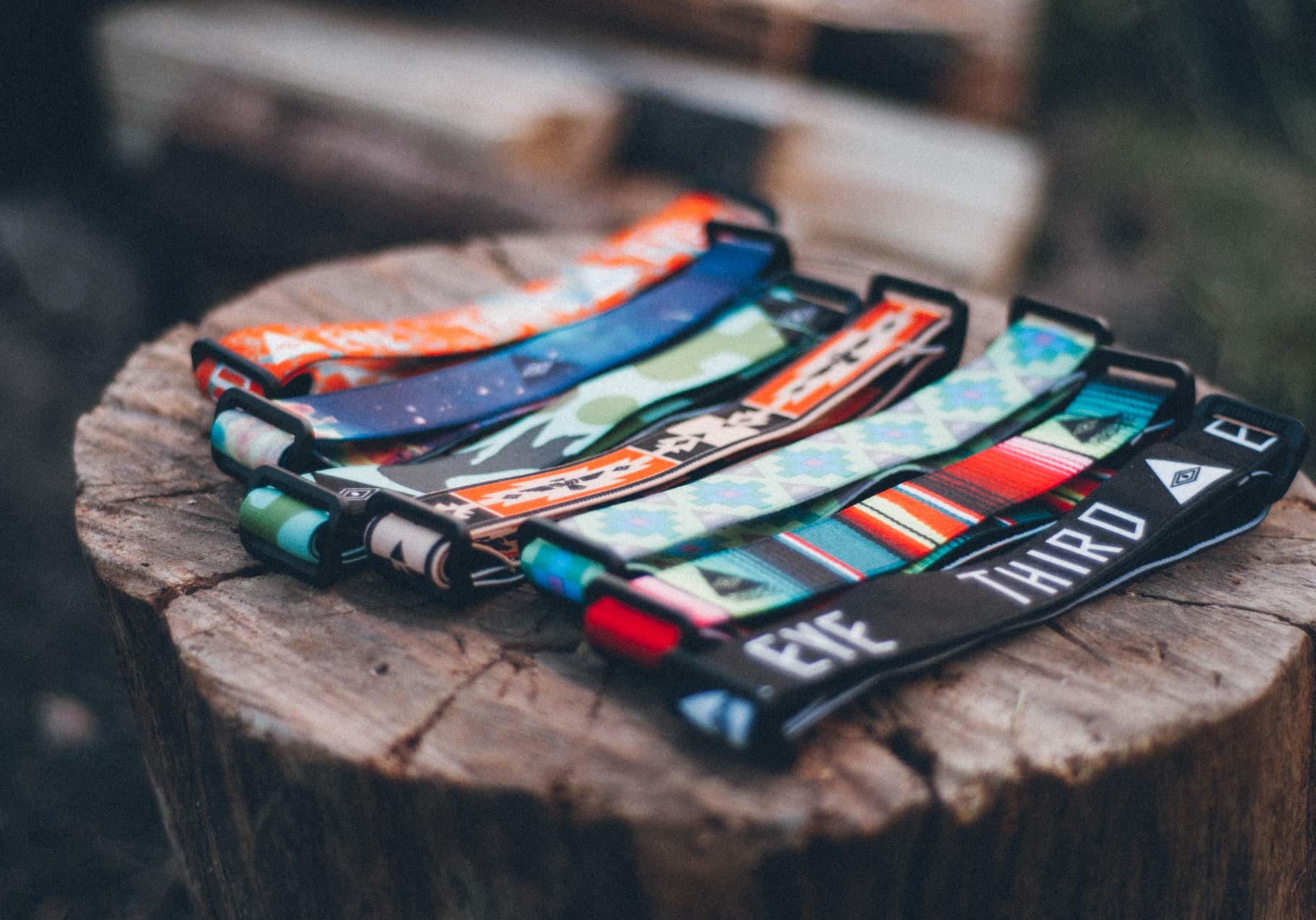 Light it up
This thing is bright. 168 lumens bright. Don't-look-directly-into-the-beam kind of bright.
There's no built-in diffuser and the reflector is designed to throw out all 168 lumens in a very focused pattern so you can light up even the sky around you. This is awesome for hiking, cooking, and finding your secret tent spot all in pitch black conditions.
There's also red lamps which help preserve your eye's low-light abilities so you can still see the milky way when you look up. Both the White and Red options have different brightness settings which are accessed by cycling through the buttons.
We tested the lamp using Eneloop AAA batteries and were pleasantly surprised to see full output lasting 4-5 hours and reduced output still going after 12+ hours - definitely one of the most efficient lamps we've used so far and considering you typically only use the lamp for 3 hours a night this should get your through a weekend camping trip on the same set of batteries.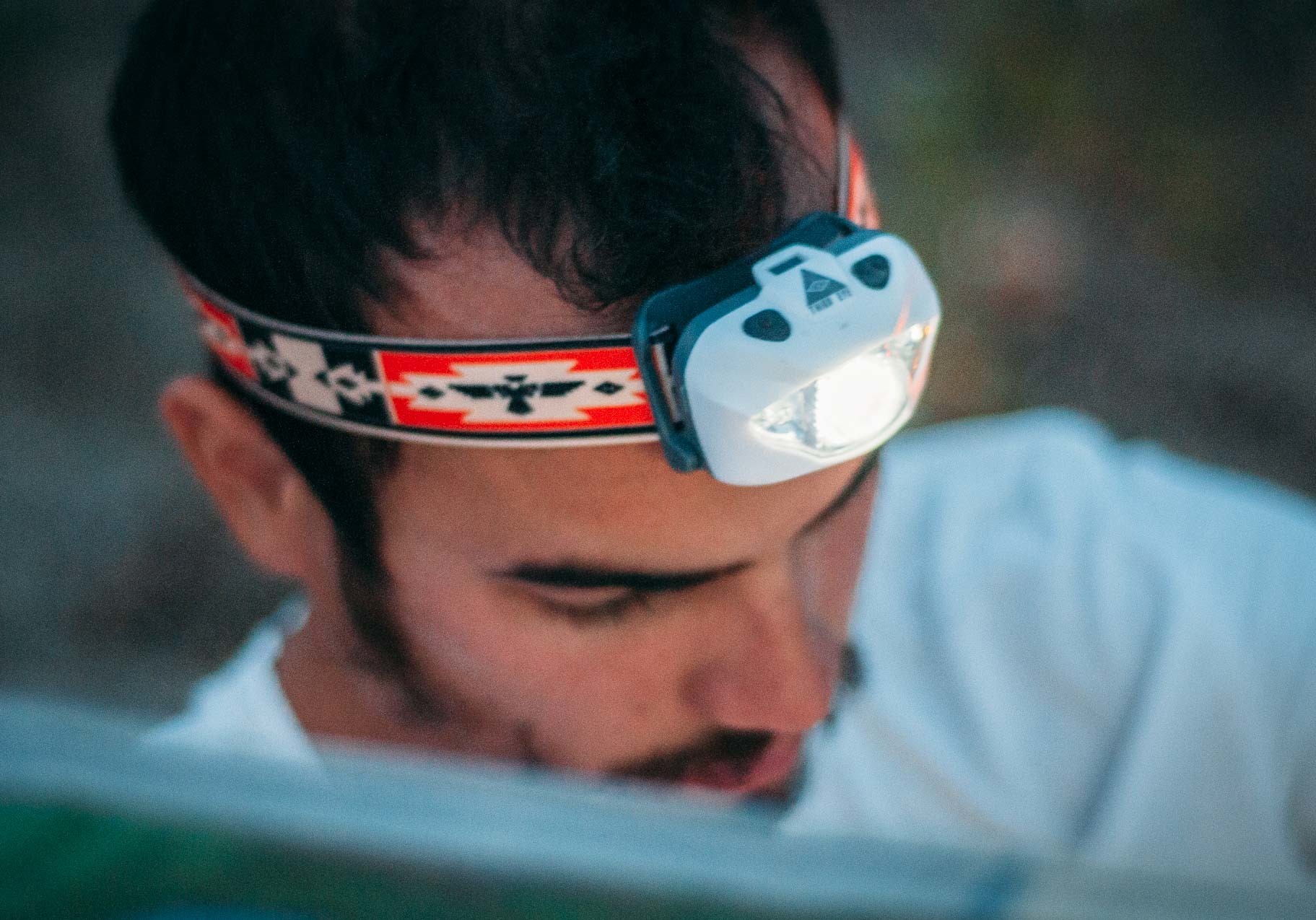 Durability Factor
We've been using the TE14 everyday for 7 months and we really mean everyday. Our findings have been that the first 6 months were flawless and then the hinge which holds on the battery door + headband started to get loose before finally breaking away. To be fair, these headlamps have been stuffed in packs, banged around in a truck, and have seen battery changes on the weekly.
Either way, the TE14 is not bombproof. Depending on how often or how harsh you use your gear, the TE14 will eventually succumb to the daily wear & tear from outdoor life. Also, to be fair, these headlamps have seen the most testing out of any that we've used so far and 99% of people won't be using these everyday. As usual, YMMV applies here.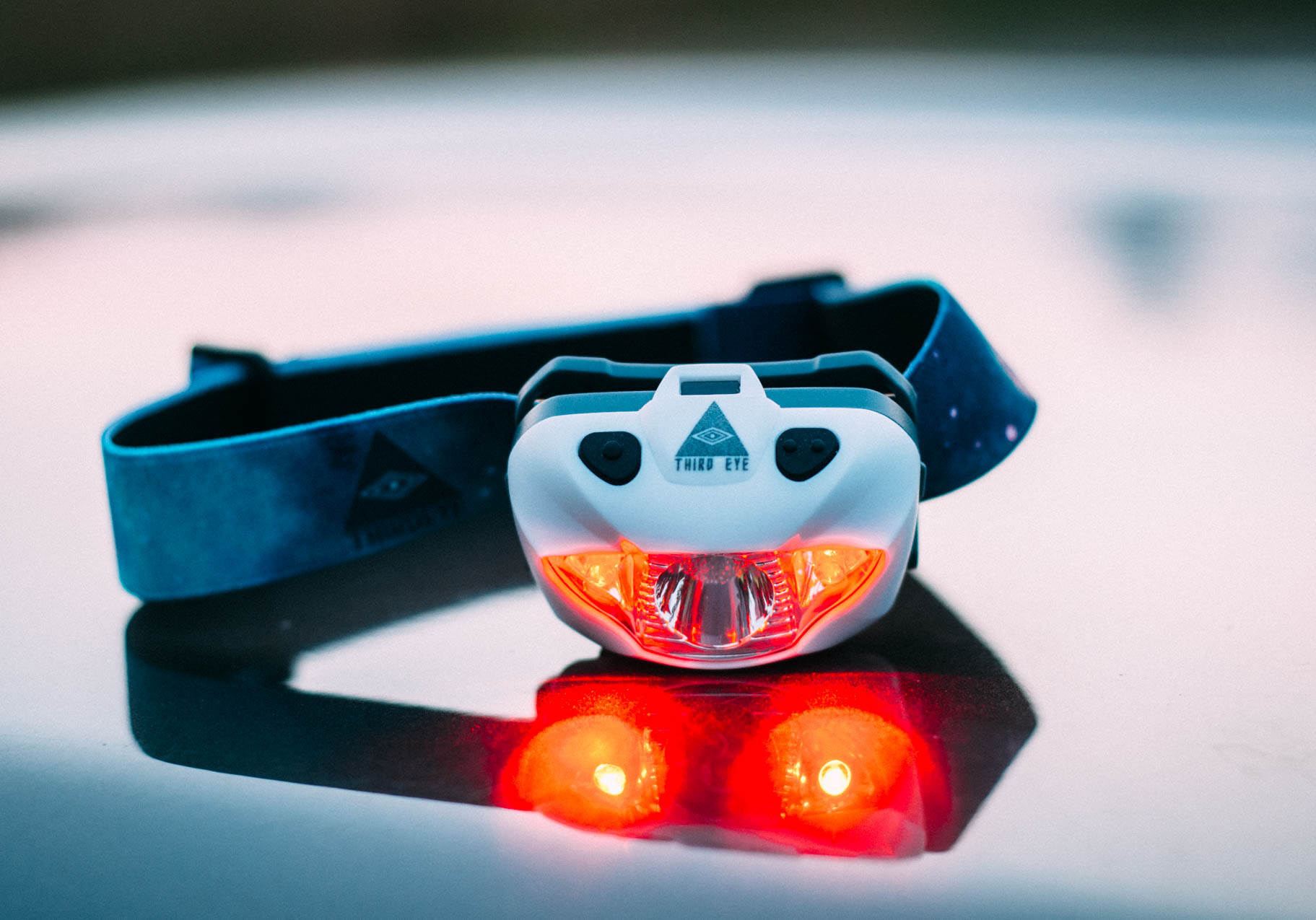 Conclusion
At the end of the day, the TE14 does what a headlamp is designed to do: provide strong light when and where needed while giving you 7 awesome options for headbands. We're impressed with its lumen output and style options, but the plastic casing can only endure so many knocks and its lifespan will vary on your level of use & care for the product.
We recommend Third Eye Headlamps for casual campers who are looking for value and style rather than having the most high tech lighting gear. If you climb mountains or find yourself in some extreme backcountry situations, you might want to look at more bombproof options. At $40, it's neither the cheapest nor the most expensive headlamp but does offer the most available styles in this category.