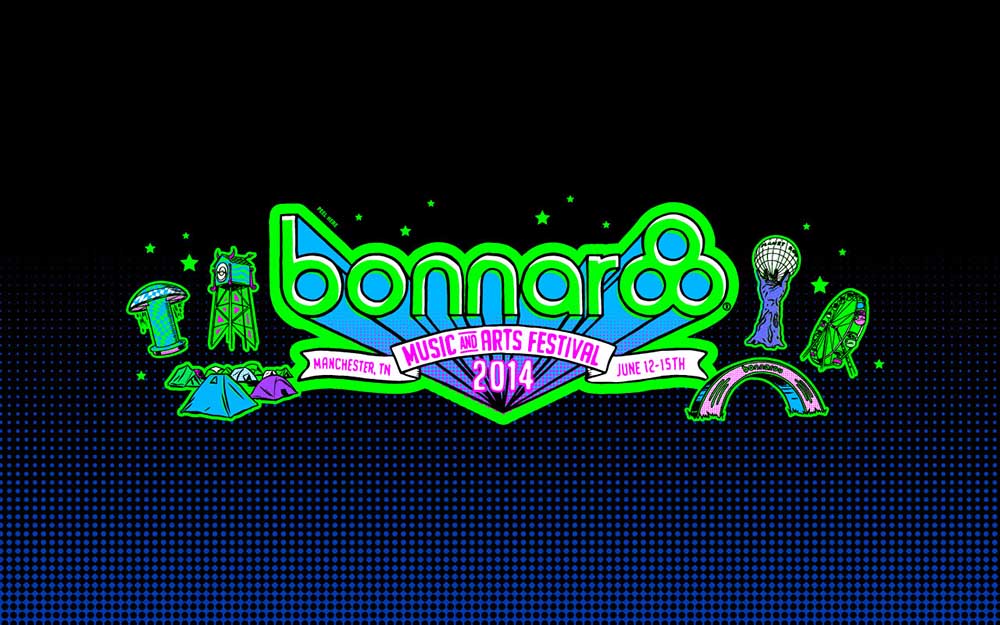 It may not be the longest running festival in North America, but it is certainly one of the most decorated and well-known annual festivals that have seen consistent sell-outs over its twelve-year history.
The Bonnaroo Music and Arts Festival will take place from June 12-15 at its home in Manchester, TN and is without a doubt one of the must-see experiences that no fan of music and camping should miss. Translated in French, the name Bonnaroo means "the best in the streets" and was chosen to celebrate the live music tradition honored in Louisiana and has already been named one of the "50 Moments That Changed Rock & Roll" by Rolling Stone Magazine and selected among the "10 Best Festivals" by GQ Magazine.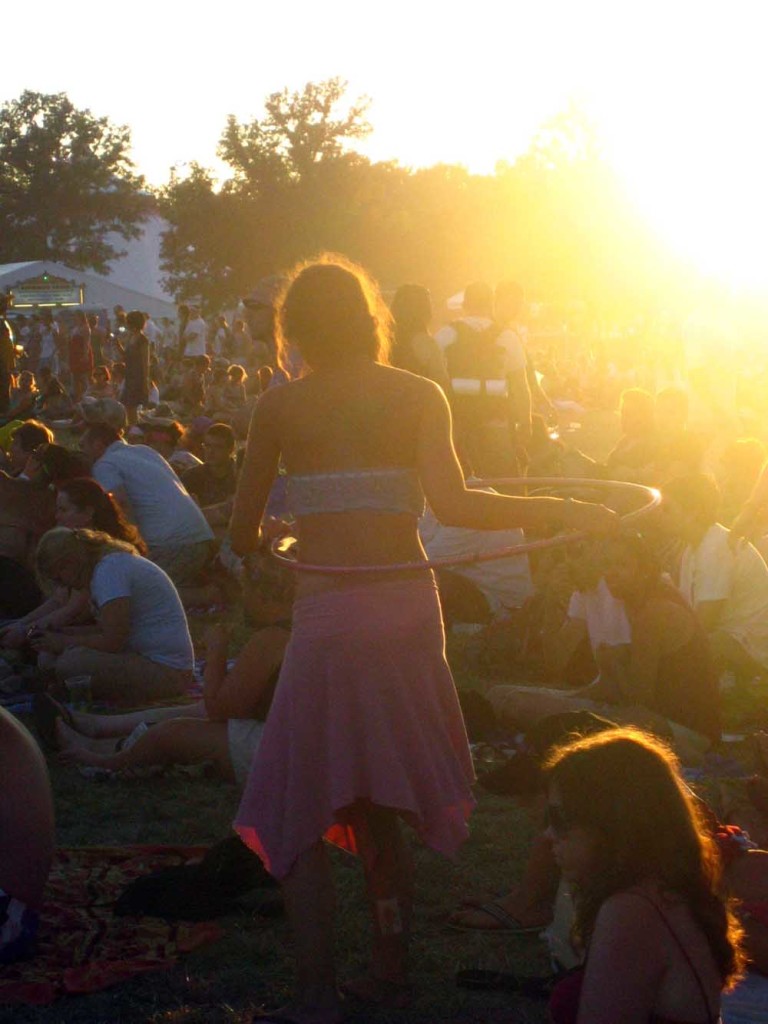 Each year, the lineup is precisely picked based on the ability to perform live on-stage instead of the strength of a current radio hit and the routine pool of talent proves just that. What primarily started as a congregation of jam bands and folk rock has developed into a four-day showcase of new talent, music superstars, and famous comedians with past years seeing the likes of Paul McCartney, Stevie Wonder, The White Stripes, Tom Petty, Bob Saget, and Daniel Tosh gives fan an unforgettable experience. This year, over 125 bands, artists, and performers will be featured and headliners will include Elton John, Kanye West, Lionel Richie, Vampire Weekend and comedians Hannibal Burress and TJ Miller.
In 2007, Bonnaroo purchased the land for its annual festival that would host all of its iconic features and led to the creation of the Great Stage Park. Its acquisition of the land led to several permanent stages being built such as Centeroo, which is the central area of all things Bonnaroo. Being one of the only festivals in the world that operates for 24 hours, fans that attend will have more ways than ever to fill their time with additional comedy tents, cinemas, Internet cafes, restaurants, yoga classes, late night performances, arts & crafts stations, and the Ferris wheel along with other activities and interactive games.
Bonnaroo Camping
Camping at Bonnaroo is the best way to round out this experience and the festival offers several options.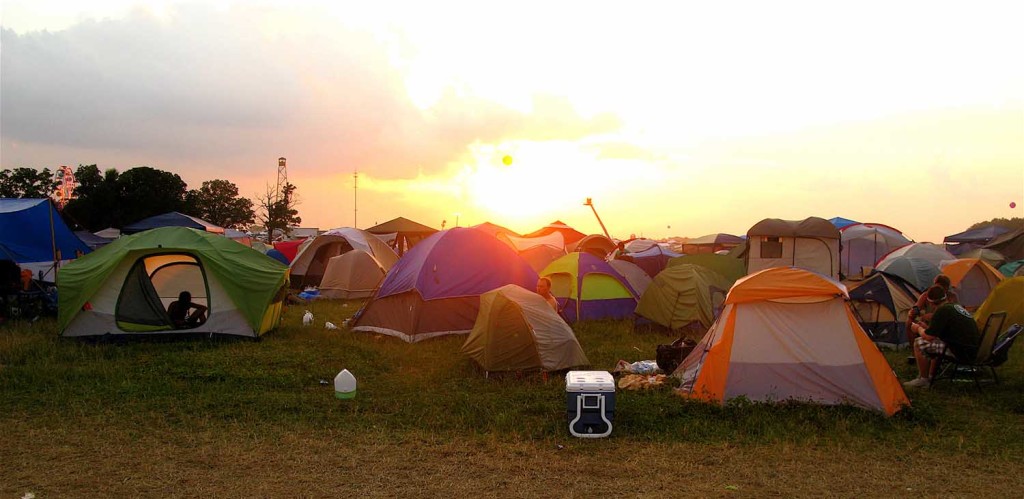 General and RV Camping areas are so large that is creates a mini city type atmosphere and comes complete with hand-washing stations, bathrooms, showers (at a small fee), and drinking water. "Groop" camping features larger lots to those with a minimum of 24 people and no more than 8 vehicles. VIP camping includes all the basic perks with nicer facilities and comes with entrance to lounges with Internet access, power charging stations, and a live feed of the festival performances. On-site tent rentals and glamping options will be closest in proximity to the center grounds and will include weather proof material, real mattresses, combination locks, and battery powered lanterns.
By far, the most desired way to attend the festival is by reserving the "Roll Like A Rockstar" package, which includes private tour buses with accommodations for up to 8 people, secured private wooded areas, air conditioning, private bathrooms and executive showers.  This package also comes with exclusive access to all stage areas, on-site liaisons, and options for on-site catering in select private lounges.
Even after being labeled "the ultimate over-the-top summer festival", its event organizers (Superfly Presents and A.C. Entertainment) continue to produce world-class lineups and unique offerings to its loyal fans each consecutive year. The round the clock convenience to enjoy live music, diverse food options, recreation, and networking opportunities are just some of the reasons why the Bonnaroo Music and Arts Festival maintains is prestigious reputation in the entertainment industry.
As its grown into one of the biggest music and camping events in the country, there really is no better way to ring in the start to this year's summer season.
*Are you attending the 2014 Bonnaroo Music and Arts Festival? Be sure to share your pictures and stories with CampTrend on our Facebook page (facebook.com/camp.trend), Twitter (@camptrend #camptrend), and Instagram (@camptrend)[funky_divider][funky_third]
Festival Info
Takes place June 12-15 in Manchester, TN
Tickets – available here!
[/funky_third]
[funky_third]
Lineup
Headliners include Elton John, Kanye West, Jack White, Lionel Richie, and Vampire Weekend
[/funky_third]
[funky_third end="true"]
Camping
On-site general, VIP, group/family packages, and Glamping, and rental options are all available
[/funky_third]
 [funky_clearboth]

Photo Credits
Main image - Daniel Cooper (via flickr)
Graphic - Courtesy of Bonnaroo
Hula - Adam Groffman (via flickr)
Tent - Jason Anfinsen (via flickr)
Tent Pano - Phil Ejercito (via flickr)