Campfire Outdoor Adventure 2014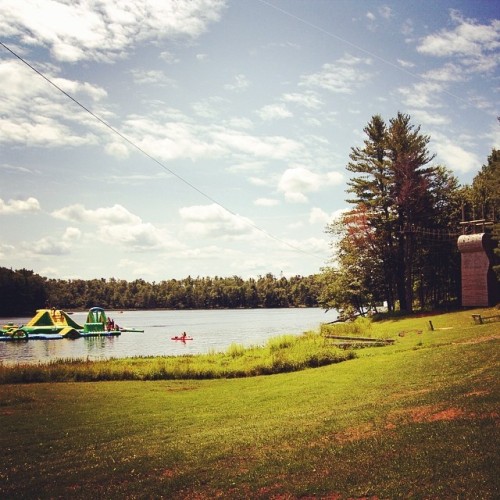 On Labor Day Weekend, Zippo presents The Campfire Outdoor Adventure and Music Festival at an action packed campground in Lakewood, PA.
For three full days, the event will combine outdoor experiences and phenomenal accommodations with a special blend of music and festival ambience. Music acts include Bow Thayer, Rogue Chimp, Toy Soldiers, and Ballroom Thieves and the headliners will be Delta Spirit, Lake Street Dive, and Charles Bradley & His Extraordinaires.
Simultaneously, there will be a plethora of options when it comes to camp contests, competitions, arts & crafts, sports, and miscellaneous recreation.
Saturday features the annual Campfire 5K while the Corn Hole Tournament will put your skills to the test and the photo scavenger hunt and cabin spirit decoration contest will keep those who desire the arts preoccupied on their objectives.
Sports & Recreation options range anywhere from basketball to disc golf and street hockey to land ziplines and the most popular attraction is the Campfire Wibit, an adult-size water playground/trampolines located just off the beach.
Additionally, the Campfire Festival will feature a series of yoga classes that have been carefully planned for every style and skill level.
 Campfire Outdoor Adventure Camping
[funky_quote ] Situated in the northeast terrain of Scranton, three-day General Admission camping allows one to setup on the rolling fields or under the cover of the larger wooded areas [/funky_quote]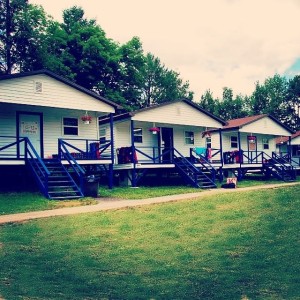 The location is just minutes from the main concert grounds and is close in proximity to the beach and lake access areas. A general store with basic necessities along with portable bathrooms and information booths will also be on-site.
For more privacy, a selection of bungalows and group cabins can be reserved and includes hot showers, private bathrooms, A/C, power, private bar/campfire pits, and is extremely close to the beach and main stage field.
Each cabin comes equipped with beds and mattresses with plenty of storage space and has nearby access to food/drink choices, Internet, nightly bonfires, and much more. On the other perspective, single bed reservations are open in the Communal Bunk tents where accommodations will be shared with new friends at the specific campsite.
RV passes are also an option but no power hook-ups are supplied and additional fees can be assessed for extra services provided.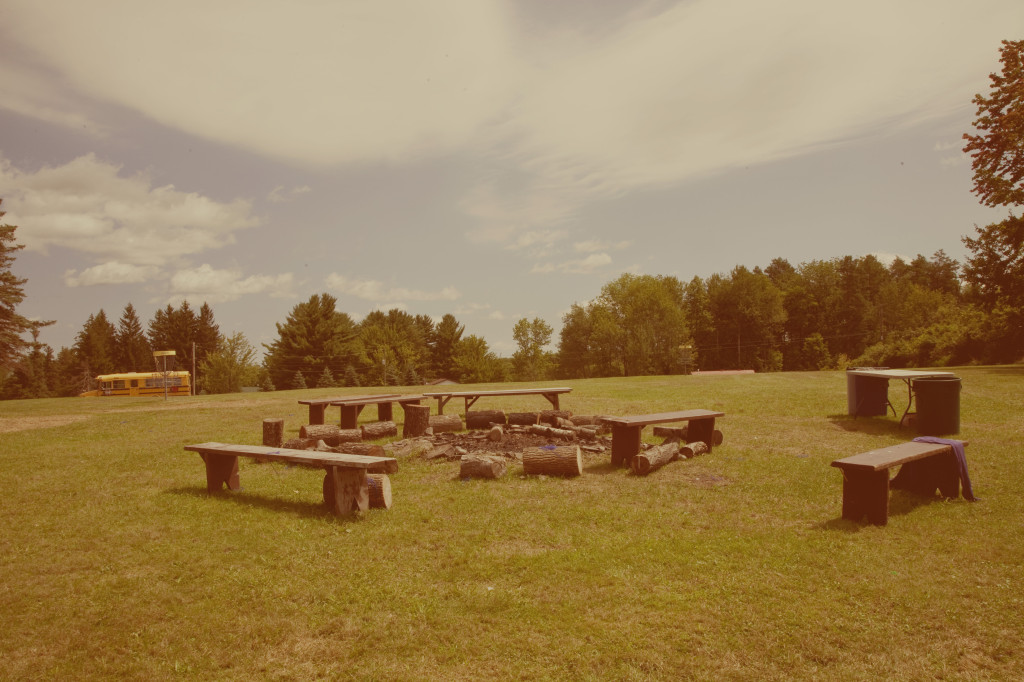 From 8/29-8/31, The Campfire Outdoor Adventure and Music Festival will do everything in its power to revive the summer time nostalgia that all casual participants admire. The prime location in Lakewood, PA, allows New-Englanders and those nearby in NYC and Philadelphia an opportunity to partake in the abundance of sports, games, and activities along with the leisure-like opportunities and alfresco enjoyment this area offers.
As the options for Labor Day weekend always seem to be copious, camping and recreation fanatics should make it a habit to observe the end of summer at the Campfire Outdoor Adventure & Music Festival.
*Are you attending the 2014 Campfire Outdoor Adventure & Music Festival? Be sure to share your pictures and stories with CampTrend on our Facebook page (facebook.com/camp.trend), Twitter (@camptrend #camptrend), and Instagram (@camptrend)[funky_divider][funky_third]
Festival Info
Takes place August 29-31  in Lakewood, PA.
Tickets – $75-139, available here.
[/funky_third]
[funky_third]
Lineup
Headliners include Delta Spirit, Lake Street Drive, Langhorne Slim & The Law, Bronze Radio Return. Full lineup here.
[/funky_third]
[funky_third end="true"]
Camping
Everything from on-site tent camping to communal bunks and private/group cabins to VIP Packages. More info here.
[/funky_third]
 [funky_clearboth]


Photo Credits
Main image - Campfire Facebook page
Body image 1 - Campfire Facebook Page
Body image 2 - Campfire Facebook Page
Body image 3 - Campfire Facebook Page
Body image 4 - Campfire Stock Photos
Body image 5 - Campfire Stock Photos