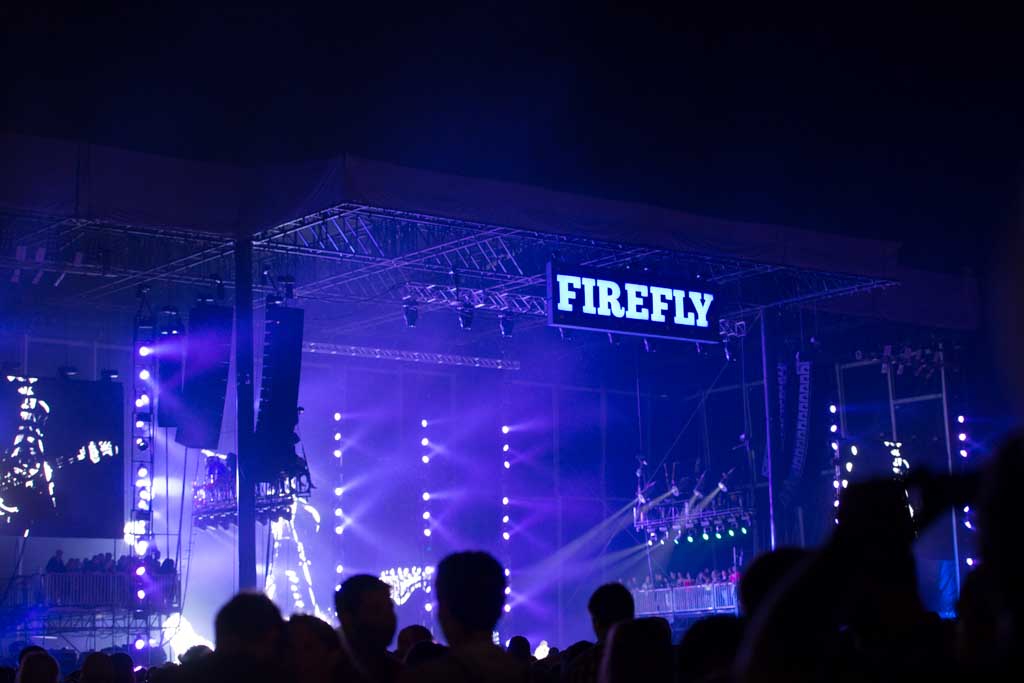 In a territory better known for its sport racing and beachfront condos, Delaware has joined the list of states gaining in popularity for hosting one of the newer music productions in today's entertainment industry.
For the third year in a row, the Firefly Music Festival will take place in late June at its home in Dover, DE at The Woodlands of Dover International Speedway. Even though it recently launched in 2012, the strength of its concert structure focused around cutting-edge rock musicians has solidified its status as "The East Coast's Premier Music Experience".
The festival's production team, Red Frog Events, have successfully attracted performers such as The Killers, Jack White, Red Hot Chili Peppers, and Tom Petty & The Heartbreakers over the 2012-13 seasons and this year will feature over 90 acts in similar genres. The Foo Fighters, Outkast, and Jack Johnson will be the main headliners while other giants like Imagine Dragons, Beck, The Lumineers, and Weezer will be among the top bands in the lineup. DJ/EDM groups such as A-Trak and Martin Garrix will help round out the diversity of genres and keep energy levels strong throughout the weekend of June 19-22.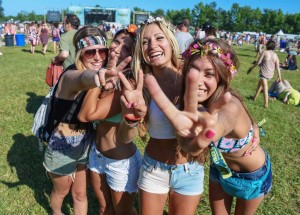 The Firefly Music Festival grounds at The Woodlands of Dover International Speedway span over 150 acres of luxurious woodlands that are tucked away within the fascinating sports complex (which totals over 800 acres). Included in this massive area will be a brewery, chill hangout areas, dining options, an arcade, an on-site farmers market, and much more.
Delaware's own Dogfish Head Craft Brewery will provide an air-conditioned lounge with live feeds of the concerts while serving samples of its variety of award-winning beer. TOMS Style Your Shoe tent makes its return in allowing you to purchase a pair of their shoes and getting them customized by expert artists and The Arcade will have vintage games to help create nostalgic memories while you wait for your favorite band to take the stage.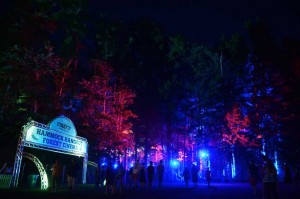 The Hammock Hangout area is the perfect excuse to relax in your downtime while the dining tents and fresh farm markets serve a large dose of healthy and bizarre food options to satisfy a variation of fan cravings.
In addition, the festival is within the Dover city limits which mean visitors are just a brief walk from more restaurants, universities, a casino, and shopping centers.
Firefly Camping
[funky_quote ] While being engulfed in hundreds of acres of pure woodland terrain, the camping experience is a reason in itself to attend the Firefly festival [/funky_quote]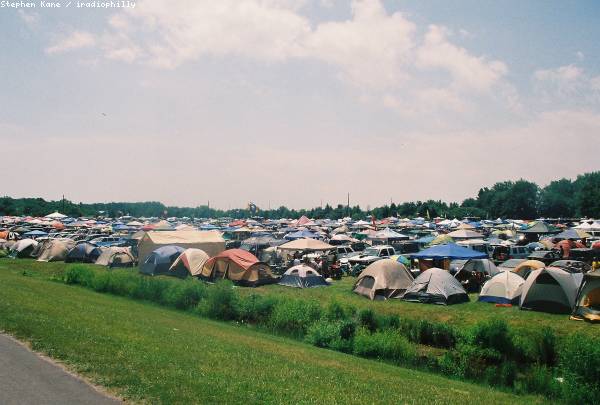 There are many camping types to select from when choosing where to stay in The Woodlands space, ranging from General Tent Camping to Super RV and Premium Glamping options.
Located at The Grove section of the grounds, general campsites accommodate up to five people with a tent and car/SUV while having access to shower facilities, general stores, food trucks, cell-phone charging stations, and nearby extra early and after-hours entertainment.
RV reservations include larger areas for bigger groups of people with options for power hook ups if needed, as well as the same features of the general camping sections. Glamping packages come with cots with blankets and pillows, power sources, private restrooms, and air-conditioning. If thats not enough for you, premium glamping steps it up a notch with twin or queen beds, complimentary Firefly robes, food vouchers, and access to the "Glamping Lounge". Free water stations will be available at all campsites and the main festival grounds while the options to rent lockers will also be available.
The accomplished music talent, exemplary camping, and outdoor action makes it hard to believe that the Firefly Music Festival is only in its third year, but that hasn't slowed down the pace of this east coast gathering and shows no signs of slowing anytime soon. With an estimated 30,000 guests in its first year and a steady increase ever since, the festival's initiative suggests it will maintain its outreach to attract those in favor of exterior settings near and far.
All in all, the Firefly Music Festival has shaped the best parts of its predecessors to offer an experience that will be appreciated by the better part of current and future generations.
*Are you attending the 2014 Firefly Music Festival? Be sure to share your pictures and stories with CampTrend on our Facebook page (facebook.com/camp.trend), Twitter (@camptrend #camptrend), and Instagram (@camptrend)[funky_divider][funky_third]
Festival Info
Takes place June 19-22 in Dover, DE.
Tickets – options range from $49-$109
[/funky_third]
[funky_third]
Lineup
Headliners include  Jack Johnson, Foo Fighters, Outkast, Imagine Dragons, Beck, The Lumineers.
[/funky_third]
[funky_third end="true"]
Camping
Full-range of options – general or VIP camping, RV/car passes, Glamping, and much more.
[/funky_third]
 [funky_clearboth]


Photo Credits
All photos from fireflyfestival.com except for the camping photo which is by Stephen Kane/iradiophilly