Gathering of the Vibes 2014
For its 19th year, the music, camping, and crafts festival known as Gathering of the Vibes will bring together devoted fans of the Grateful Dead and other diverse varieties of music.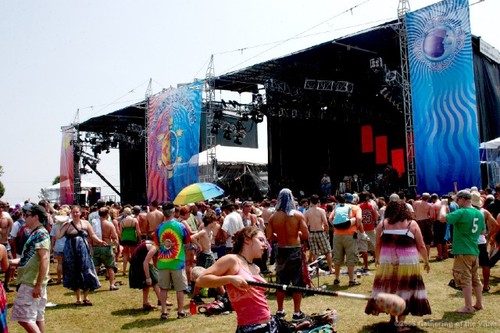 In 1996 (one year after the death of Jerry Garcia), the event founders threw a memorial party named "Deadhead Heaven-A Gathering of the Tribe" for music lovers to pay tribute to the Grateful Dead and its frontman. It quickly evolved into the "Gathering of the Vibes" festival to bring those together that have been creating a different music experience from all over the globe. After several New England locations hosted the event, their home base at Seaside Park in Bridgeport, CT will transform into a four-day showcase of national and local talent during July 31-Aug 3.
On the main stage, headliners like Widespread Panic, John Fogerty, Slightly Stoopid, Ziggy Marley, and Rusted Root will ramp up the energy while the Green Vibes Stage will exhibit a mix of genres performed by groups of Kung Fu, Dumpstaphunk, Maceo Parker, and Band Together, and many more. As an added bonus, taping the live concerts is encouraged at GOTV and there are specific sections to set up recording equipment and other gear.
Those attending will enjoy a wide selection of local food/ beverage vendors and can shop for handmade crafts and rare goods. Event organizers plan to make this year the Greenest Vibes yet with significant advances in reducing their carbon footprint and expanding the recycling program. Additionally, the annual food, hygiene, and clothing drive will be held on-site throughout the weekend as they look to add to the 24 tons of donations received since 1999.
Vibes Camping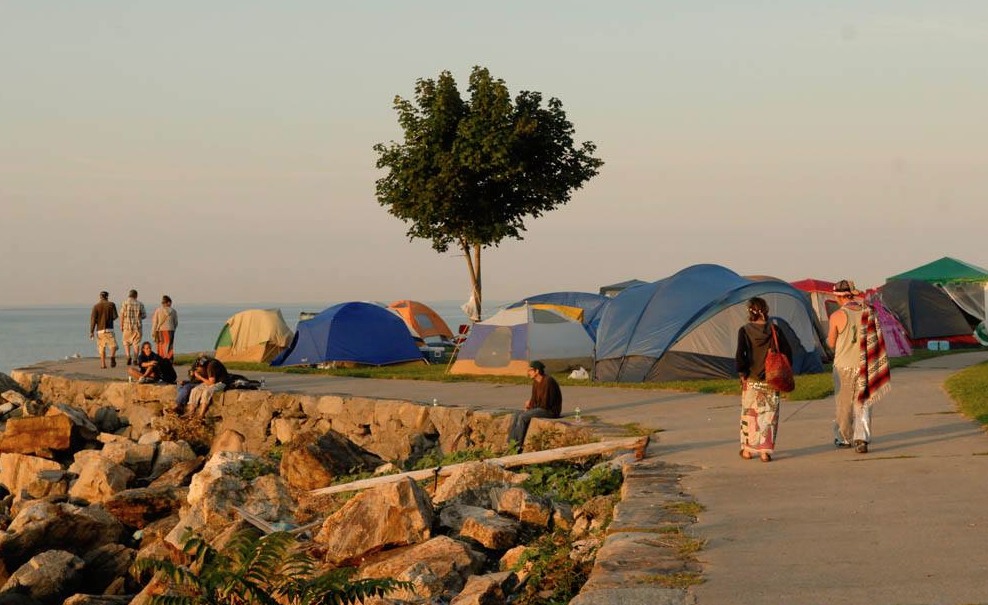 In the expanse of Seaside Park, visitors can find clean beaches, rolling fields, vibrant wildlife, and great views of the Long Island Sound. Camping options range from setting up along the waterfront, open fields, or within the denser tree areas. Permanent shower and restroom areas are at all the sites and the use of charcoal and propane grills are permitted on the campgrounds. RV passes are sold on a first-come, first-serve basis and there are no power hook-ups available but the use of generators are allowed.
At all campsites, the use of acoustic instruments and hand drums are supported as random jam sessions and live campsite created music is preferred to help spread the weekend positivity.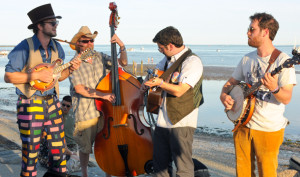 For almost two decades, the Northeast has been a source of generous support of longtime traditions built on the momentum of the Grateful Dead. The Gathering of the Vibes Festival continues to strengthen its community-building foundation and provides an annual party for music lovers looking to honor the life of Jerry Garcia as well as hosting a platform for new talent to share their sound with the 25,000 in attendance.
The strong bonds the Gathering of the Vibes festival has created with its fan base and local community indicates this event will continue to maintain its progress towards extraordinary music, green initiatives, and spiritual renewal.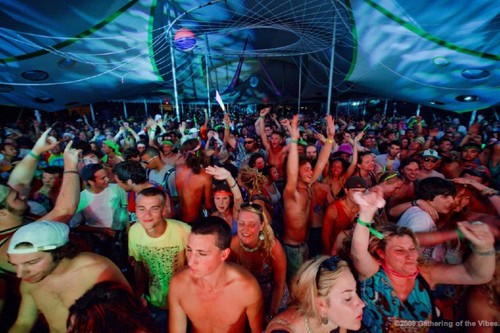 *Are you attending the 2014 Gathering of the Vibes Festival? Be sure to share your pictures and stories with CampTrend on our Facebook page (facebook.com/camp.trend), Twitter (@camptrend #camptrend), and Instagram (@camptrend)[funky_divider][funky_third]
Festival Info
Takes place July 31-Aug 3 in Bridgeport, CT.
Tickets – single day, weekend packages, and VIP options available here!
[/funky_third]
[funky_third]
Lineup
Headliners include John Fogerty, Edward Sharpe & The Magnetic Zeros, moe., Slightly Stoopid, Ziggy Marley

[/funky_third]
[funky_third end="true"]
Camping
Onsite camping and RV passes can be purchased for the weekend.

[/funky_third]
[funky_clearboth]

Photo Credits
Main image - GOTV EPK
Body image 1 - GOTV via Tumblr
Body image 3 - GOTV EPK
Body image 4 - GOTV via Facebook
Body image 5 - GOTV Official Website
Body image 6 - GOTV via Tumblr