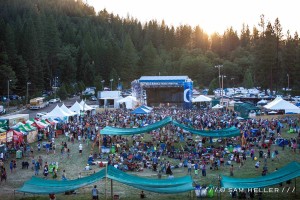 Nearing a quarter of a century, the July 4th weekend celebration has meant the welcoming of wide-ranging and well-known national and international performers in the genres of funk, reggae, jazz, roots rock, newgrass, and everything in between.
From July 3-6, the High Sierra Music Festival will put on its 24th consecutive year of music, films, arts and crafts, and gourmet food and drink to a family friendly community in the region of Quincy, CA. The first event took place in 1991 in Leland Meadows, CA and was moved to Bear Valley, CA for a trio of years before settling in Quincy, CA in 1998. Past headliners have included Primus, Thievery Corporation, Ben Harper, Gov't Mule, and The Black Crowes.
The 2014 festival will feature acts such as Widespread Panic, STS9, Lauryn Hill, and Beats Antique while other bands like The Floozies, Lettuce, Punch Brothers, and The Mother Hips will perform a mix of music for all to enjoy. As an added bonus, patrons of the High Sierra Music Festival can opt to buy tickets to the Late Night Shows held in the Music Hall and the Funk'n Jamhouse. These venues will showcase bands that are playing on the daytime main stage but in a more intimate setting with shows starting around 1130pm and going early into the morning.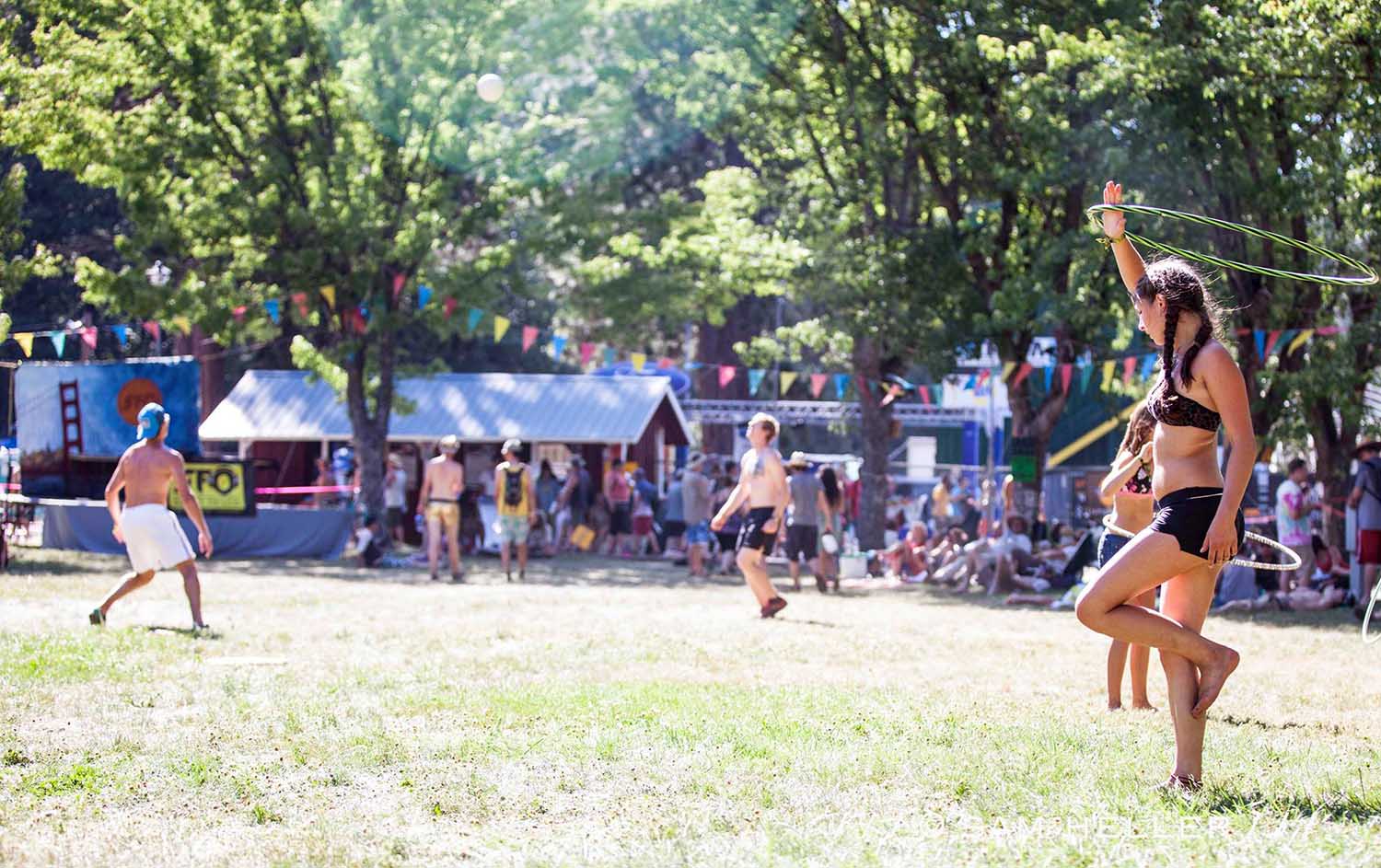 The High Sierra Music Festival is a great event to bring the whole family as they have specific family camps with on-going games as well as a full service childcare center at the Rockin' Nannies area. In addition to art projects, field games, parades, and much more for families and young children, the festival will boast options for those 21+ such as the New Belgium Brewing Beer & Film Tour and the several Quench Cafes that will contain a broad choice of beer, wine, cocktails and the High Sierra Swirl (the festivals official beer/wine event with souvenirs, etc). Other attractions like the numerous options of food vendors, fire performances, arts and crafts fairs, and Jam In The Van (a solar powered RV featuring select artists) gives festival-goers an array of options to enjoy when they want to get away from the main stage.
High Sierra Camping
On-site camping is included with all multi-day passes and is designated on a first come, first served basis. Campgrounds come equipped with permanent restrooms and showers and those attending can select from the Shady Grove, Hillside, and Big Meadow areas. If traveling with your family, it is recommended to set up on the east end of the Shady Grove as there will be rules to enforce a "quieter late at night, louder early in the morning" policy.
RV and Bus passes are available and will be assigned spaces based at the time of arrival, however power hookups are not guaranteed for all vehicles. If all on-site camping and parking are options filled, off-site choices will be available as an alternative with shuttle service provided to the main fairgrounds.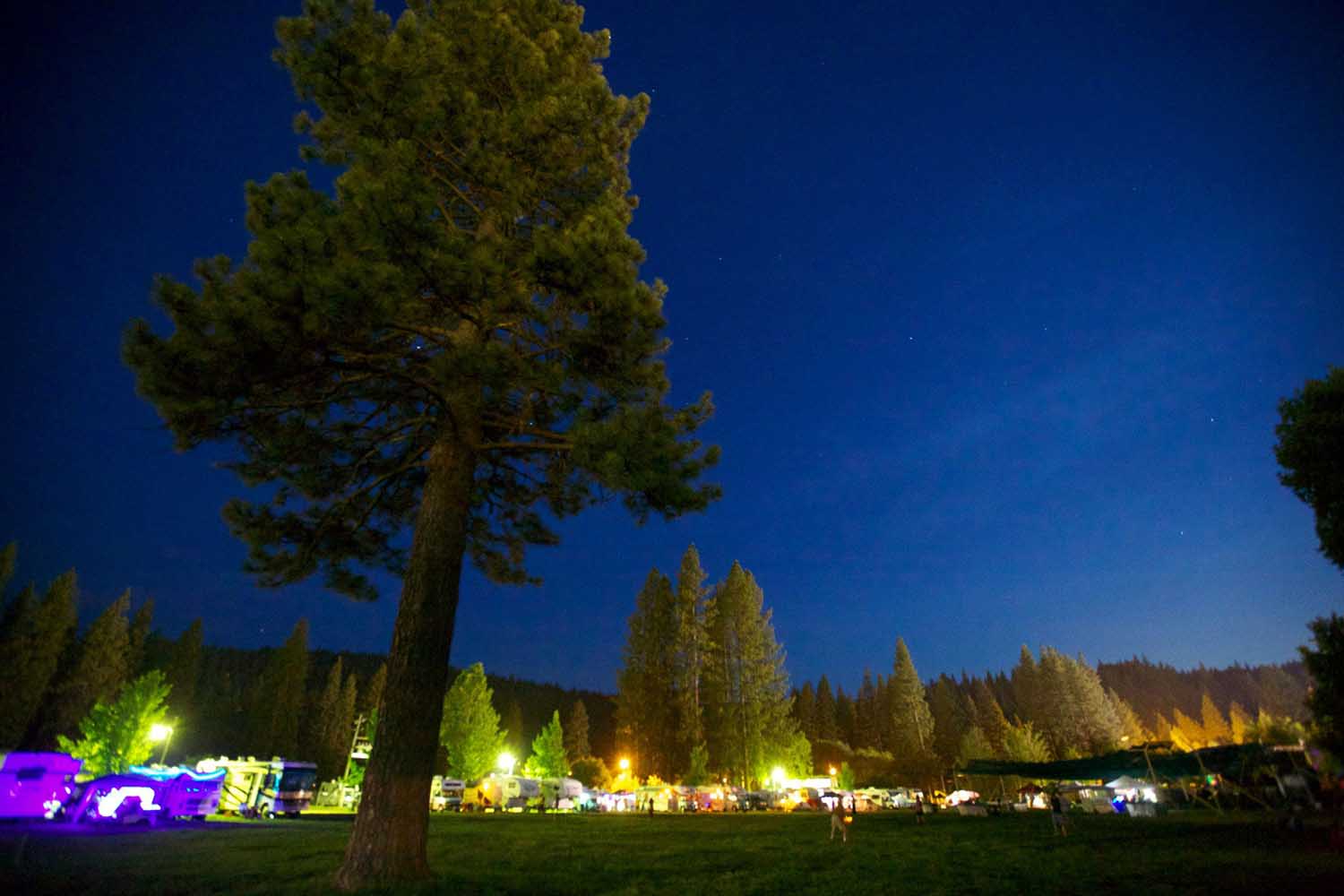 Those looking for a more top-class experience can choose to purchase the "FestivALL" pass, which includes several tiers of ticket/camping packages, festival t-shirts and posters, drink tickets, and access to the best stage viewing areas and lounges.
Since 1991, the High Sierra Music Festival has continued to exhibit a successful mix of music, culture, food, and family fun that has grown into an annual party for all ages every July 4th weekend. The surroundings of rugged canyons, clear lakes, vast forests, and scenic meadows contained in the surroundings of Quincy, CA helps solidify this event as one of the best family friendly festival destinations and an ever-growing annual party to help ring in our country's independence.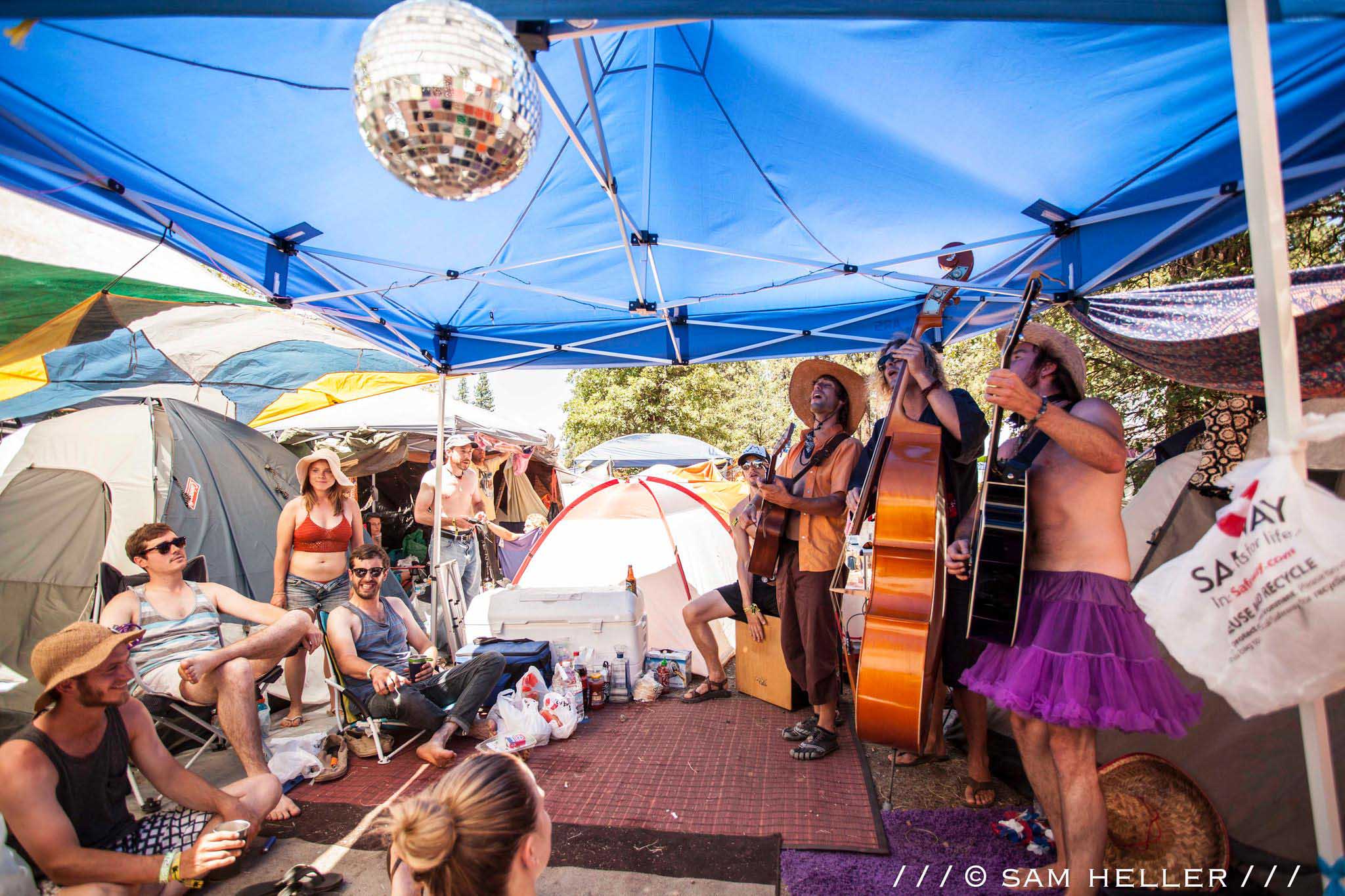 With a festival capacity of up to 10,000, the High Sierra Music Festival strives to offer a one-of-a-kind experience to all while allowing entire families an opportunity to give their young ones an unforgettable outdoor sense of adventure.
*Are you attending the 2014 High Sierra Music Festival? Be sure to share your pictures and stories with CampTrend on our Facebook page (facebook.com/camp.trend), Twitter (@camptrend #camptrend), and Instagram (@camptrend)[funky_divider][funky_third]
Festival Info
Takes place July 3-6 in Quincy, CA
Tickets – various prices and packages, available here!
[/funky_third]
[funky_third]
Lineup
Headliners include Widespread Panic, STS9, Beats Antique, and more!
[/funky_third]
[funky_third end="true"]
Camping
On-site camping and RV passes available, first-come first-serve.
[/funky_third]
 [funky_clearboth]


Photo Credits
All images sourced from the official High Sierra Music Festival Facebook page.  Full credit goes to the original (awesome) photographers.