Billed as the first-ever Allman Brothers inspired event in Pennsylvania, the Peach Music Festival celebrates classic rock traditions while attracting thousands to utilize its rustic spaces and listen to musicians perform simultaneously.
Celebrated each year since 2012, the four-day event from Aug 14-17 will transform the grounds at the Montage Mountain Ski Resort in Scranton, PA and will feature bands that include Bob Weir & Rat Dog, Trey Anastasio Band, and Gov't Mule while other acts like The London Soul, Lotus,  Boombox, and The Wood Brothers and much more will get showcasing sets.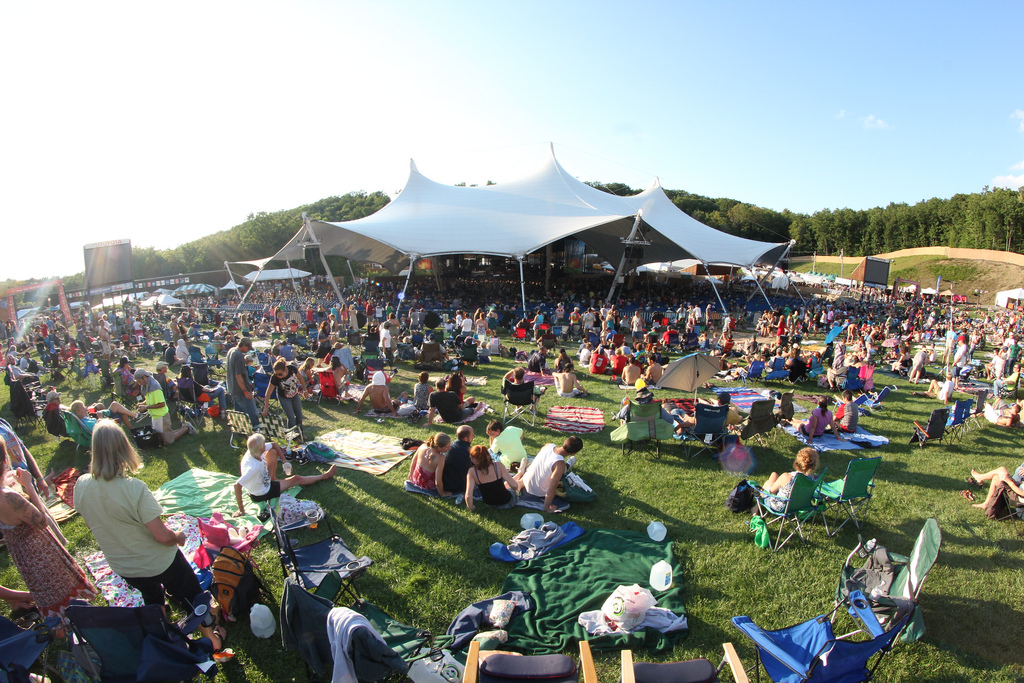 The biggest attraction is that the Allman Brothers Band will perform two headlining sets, which includes a set to close out the entire festival for the first time ever.
A variety of food and drink vendors will include options from local farmers markets to carnival/fair type foods and will serve soft drinks, microbrews, and mixed drinks. As an added bonus, unlimited access to the Montage Mountain Water Park is included with all passes and consists of a lazy river, wave pools, tube slides, fountains, sprayers, and more.
Peach Camping
Crafted from several hills and slopes, the Montage Mountain is the best opportunity to camp on-site and enjoy scenic views of Lackawanna County. General rates begin at $35 per person and additional camp space has been prepared to make an easier commute to the Mushroom Stage.
VIP camping allows for various bedding and linen rental options inside a weatherproof tent and comes with access to air-conditioned bathrooms. RV options will be available on a limited basis but no power plug-ins will be available on site.
For 2014, the Peach Music Festival has radically increased its number of shuttles and golf carts to make for easier transportation between the campsites and event grounds, as they will provide continuous and speedy valet service to those who require or desire this weekend-long luxury.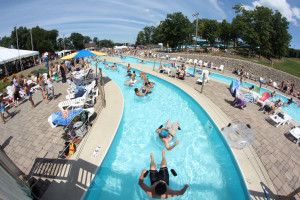 In its third year of existence, the Peach Music Festival continues the customs of prior years with four fulfilling days of camping, all-day music performances, natural offerings and water parks, and the honoring of the Allman Brothers Band. This Keystone State event not only praises the impact of this historic band, but also observes the surrounding innate attraction within the Scranton, PA boundaries.
As the Allman Brothers have announced 2014 to be their last touring year, the historical significance of the upcoming Peach Music Festival is even more the greater for those in need of classic rock and outstanding outdoor opportunities altogether.
*Are you attending the 2014 Peach Music Festival? Be sure to share your pictures and stories with CampTrend on our Facebook page (facebook.com/camp.trend), Twitter (@camptrend #camptrend), and Instagram (@camptrend)[funky_divider][funky_third]
Festival Info
Takes place April 14-17 in Scranton, PA.
Tickets – all information here!
[/funky_third]
[funky_third]
Lineup
Headliners include Allman Brothers Band, Bob Weir & Rat Dog, Trey Anastasio Band, Gov't Mule, Tedeschi Trucks Band.

[/funky_third]
[funky_third end="true"]
Camping
General, VIP, and RV camping options are available.
[/funky_third]
[funky_clearboth]

Photo Credits
Main image - Peach Music Instagram
Body image 1 - Peach Music Flicker
Body image 2 - Peach Music Flicker
Body image 3 - Peach Music Flicker
Body image 4 - Peach Music Flicker