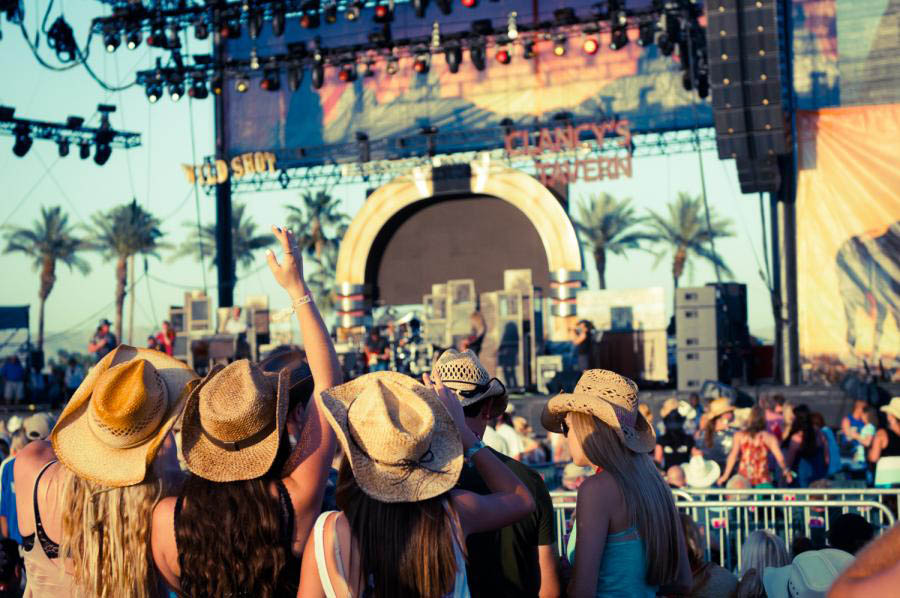 Born in the Fall of 2006 after the success of its relative show (Coachella), the Stagecoach Country Music Festival has become the epicenter of all things related to country music.
It's entrance into the festival scene was in perfect timing to the transition in LA of higher country CDs sold and overall radio airtime. Stagecoach's initial talent had strengthened its profile by featuring superstars Kenny Chesney, Willy Nelson, and George Strait.
Also following the footsteps of Coachella, Indio, CA will play host to both acclaimed festivals through 2030, having renewed their lease with the local city council during the spring of last year.
This year's lineup over the April 25-27 weekend features headliners familiar with any class of country fan together with an assortment of the latest established groups earning the spotlight. Headliners include Eric Church, Jason Aldean, and Luke Bryan while giving way to several more industry mainstays. Along with numerous other selections Lynyrd Skynyrd ,Florida Georgia Line, Thomas Rhett, and Hunter Hayes will help keep the southern mood alive.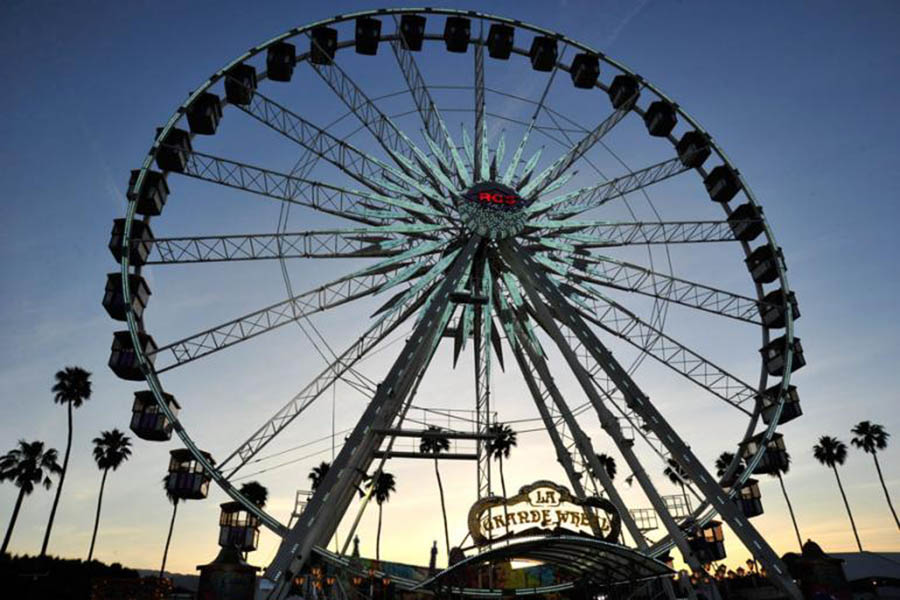 Near the festival grounds, Stagecoach will have a dozen other options to participate. Such features include its iconic Ferris Wheel to the official merchandise shops as well as several one of a kind events from the many sponsors.
Toyota will be hosting an off-road Drive Center, Bud Light is creating a refreshing Oasis with interactive games, and Playstation will showcase PS4 entertainment and prizes at their cooled tents. Additional sponsors will play home to a variety of other products and experiences.
Stagecoach Camping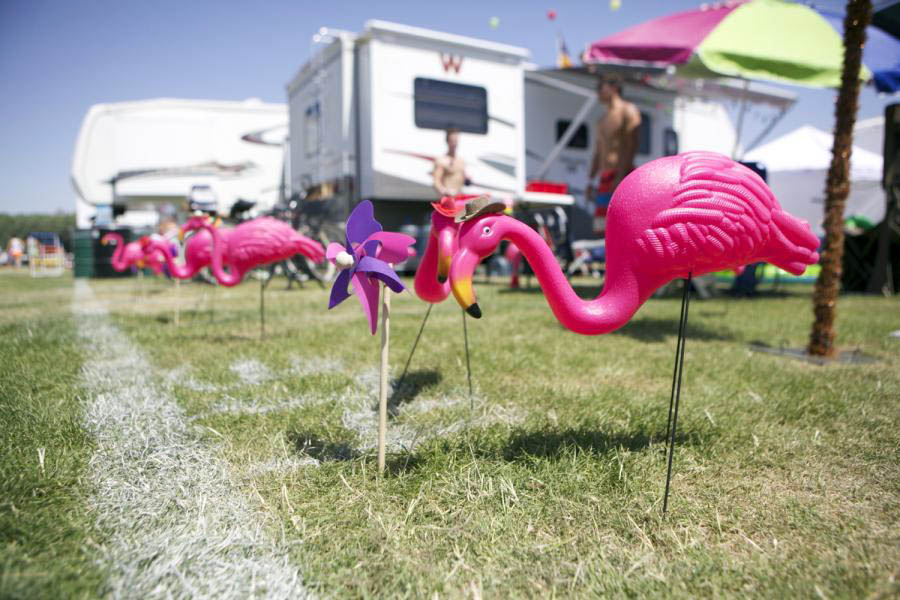 Off-site camping and reservations in their RV Resort will be your options to enjoy the landscapes outside of the performing district. In fact, Stagecoach is conducting a weekend-long Carpool Convoy contest with event tickets and giftcards as incentives for random cars and RVs traveling with 4 people or more.
Off-site camp sites range from 2-31 miles away with some just minutes from Palm Springs and Rancho Mirage and others featuring pools, restrooms, showers, shuttles, etc. The RV Resort offers an assortment of power options for purchase, free showers, food and beverage vendors, 24-hour medical/security presence, and close in territory to the venue entrance.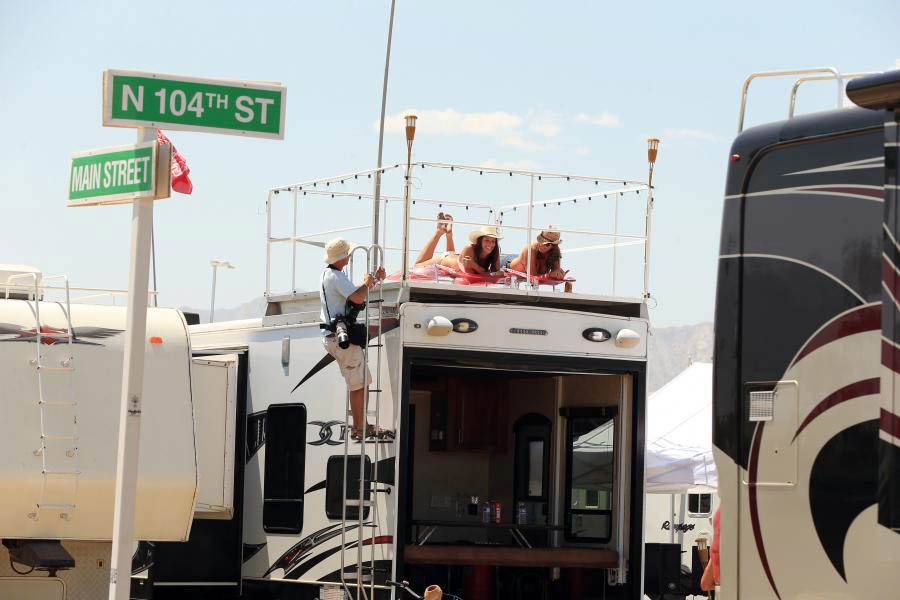 In addition to the music, average climate is expected to keep things hot and upbeat, and with numerous alternatives to cool down joined with regions of distinctive camping and terrain, any country music supporter would be positively advised to show up.
Having sold out three months before the 2012 event for the first time, its current momentum suggests one would want to secure their Stagecoach presence sooner than later.
*Are you attending the 2014 Stagecoach Country Music Festival? Be sure to share your pictures and stories with CampTrend on our Facebook page (facebook.com/camp.trend), Twitter (@camptrend #camptrend), and Instagram (@camptrend)[funky_divider][funky_third]
Festival Info
Takes place April 25-27 in Indio, CA.
Tickets – sold out!
[/funky_third]
[funky_third]
Lineup
Headliners include Eric Church, Jason Aldean, Luke Bryan, Lynyrd Skynyrd.

[/funky_third]
[funky_third end="true"]
Camping
On-site RV camping available in the RV resort as well as off-site tent and RV camping.
[/funky_third]
 [funky_clearboth]

Photo Credits
All images provided by Stagecoach Music Festival