Telluride Blues & Brews 2014
For three full days and nights during September 12-14, the Telluride Blues & Brews Festival will be revered in the heart of the Rocky Mountains by featuring all types of music from funk, blues, jam bands, gospel, soul, indie, rock, and everything in-between. As Telluride, CO was originally known for its mining operations, this fascinating town has developed into a popular ski town in the winter and the "festival capital of Colorado" in the summer months. Just over two decades old, well-known musicians such as Al Green, John Mayer, Bonnie Raitt, Blues Traveler, and dozens of other established groups have played the role as headliners and this year's Main Stage at Telluride Town Park will feature acts like The Meter Men, Violent Femmes, George Clinton & Parliament Funkadelic, Buddy Guy, and Peter Frampton.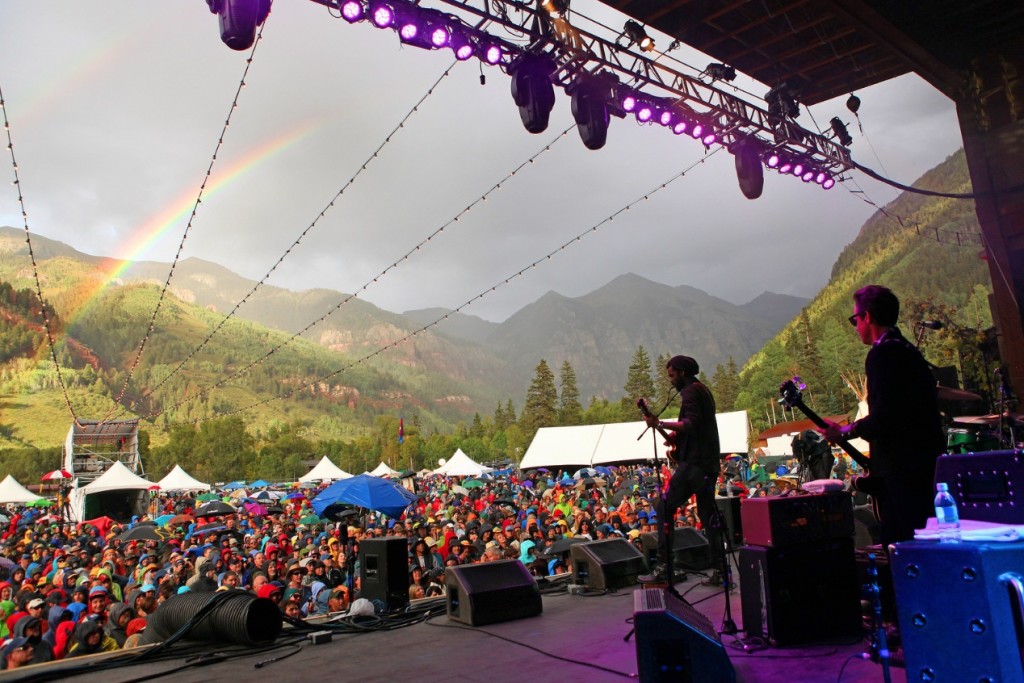 Additionally, the Blues Stage will simultaneously showcase performances by Bombino, Markus James, Dumpstaphunk, and various comedians while the Campground Sessions (which is only accessible to those camping at the festival) will present the groups Kipori Woods, Mohead, and Shakey Graves and will be held directly next to the scenic Lower Bear Creek Falls.
At 10pm each night, select acts will perform in downtown Telluride venues (known as "Juke Joints"), at places like The Elks Lodge, Sheridan Opera House, and Fly Me To The Moon Saloon.
Complementing the diverse music will be food and craft vendors, workshops for kids, yoga sessions (newly added this year), art galleries, costume contests, and of course: plenty of beers and microbrews. Sierra Nevada is this year's official sponsor, and other brands you will find at the House of Brews will include Bonfire Brewing, Durango Brewing, Ska Brewing, Sweet Water Brewing, and Telluride Brewing. In fact, there will be over 50 microbreweries exhibiting over 170 different styles of beer, with the Grand Tasting event taking place on Sat 9/13 from 12-3pm.
Blues & Brews Camping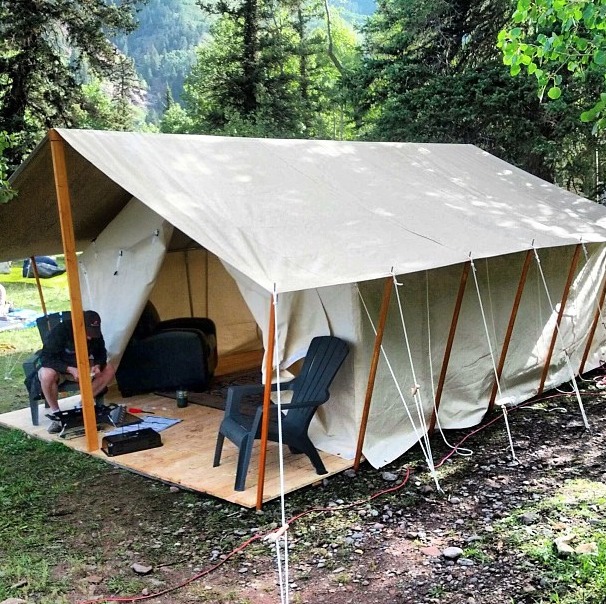 Camping at Telluride Blues & Brews is the absolute best way to soak in the varying degrees of nature, most notably the breathtaking mountain summits that will create the festival backdrop. General camping areas are a first-come, first-serve basis and come with free access to restrooms and cold showers (additional charges for hot showers apply). Limited vehicle and RV passes can be purchased and there are no power hook-ups provided on the grounds.
For an upgraded experience, Glamping options are available in Luxury and Safari style tents, with differing packages that include twin and queen beds, overhead lighting, gas cooking grills, unique decors, and a "front porch" with Adirondack chairs and private views of the Main Stage.
Due to popular demand, the Coolest Campsite Challenge returns for its 7th year, as campsites will be judged on their "creativity, originality, quality, and community attributes". All weekend, judges will search the campgrounds for the top 3 campsites that best exhibit these qualities and will award prizes ranging from t-shirts and swag to festival/campground passes to the 2015 Telluride Blues & Brews Festival.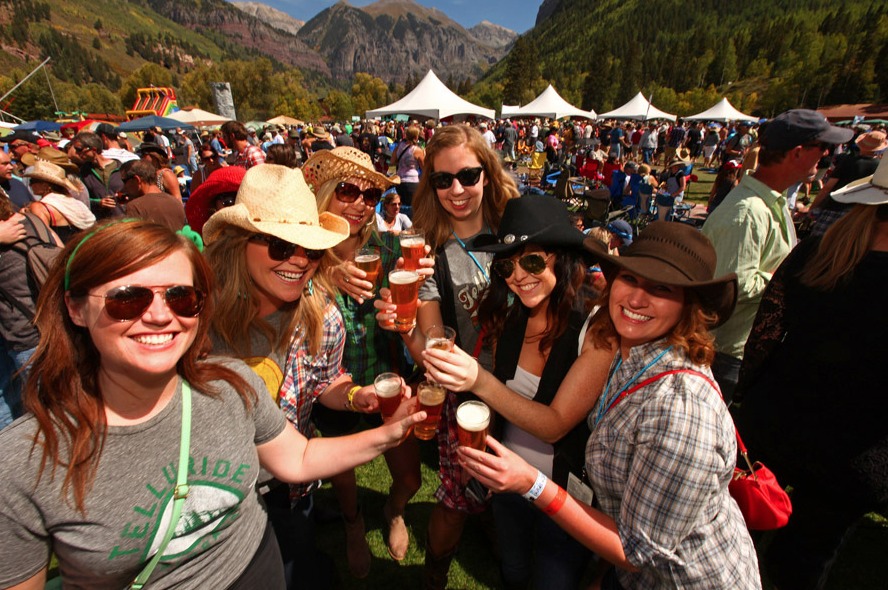 Sitting at 8750 feet above sea level and surrounded by a beautiful array of mountain peaks, Telluride Blues & Brews is quickly earning praise as one of the most scenic and cozy festivals in the country. The combination of differing music styles and expansive selection of both local and national brewing companies along with the flawless terrain comes as no surprise that this celebration is now in its 21st year.
As B.B. King said it best in 2004 while sitting on the Main Stage, "Out of the 90 different countries I've been to, I've never seen anything more beautiful than what you have here". With that said, we can only salute this year's Telluride Blues & Brews Festival with one appropriate quote: "Bottoms Up!"
*Are you attending the 2014 Telluride Blues & Brews Festival? Be sure to share your pictures and stories with CampTrend on our Facebook page (facebook.com/camp.trend), Twitter (@camptrend #camptrend), and Instagram (@camptrend)[funky_divider][funky_third]
Festival Info
Takes place September 12-14 in Telluride, CO.
Tickets – available here!
[/funky_third]
[funky_third]
Lineup
Headliners include The Meter Men, Violent Femmes, George Clinton & Parliament Funkadelic, Buddy Guy, Peter Frampton
[/funky_third]
[funky_third end="true"]
Camping
General camping, Vehicle/RV, and Glamping Options, all info here.
[/funky_third]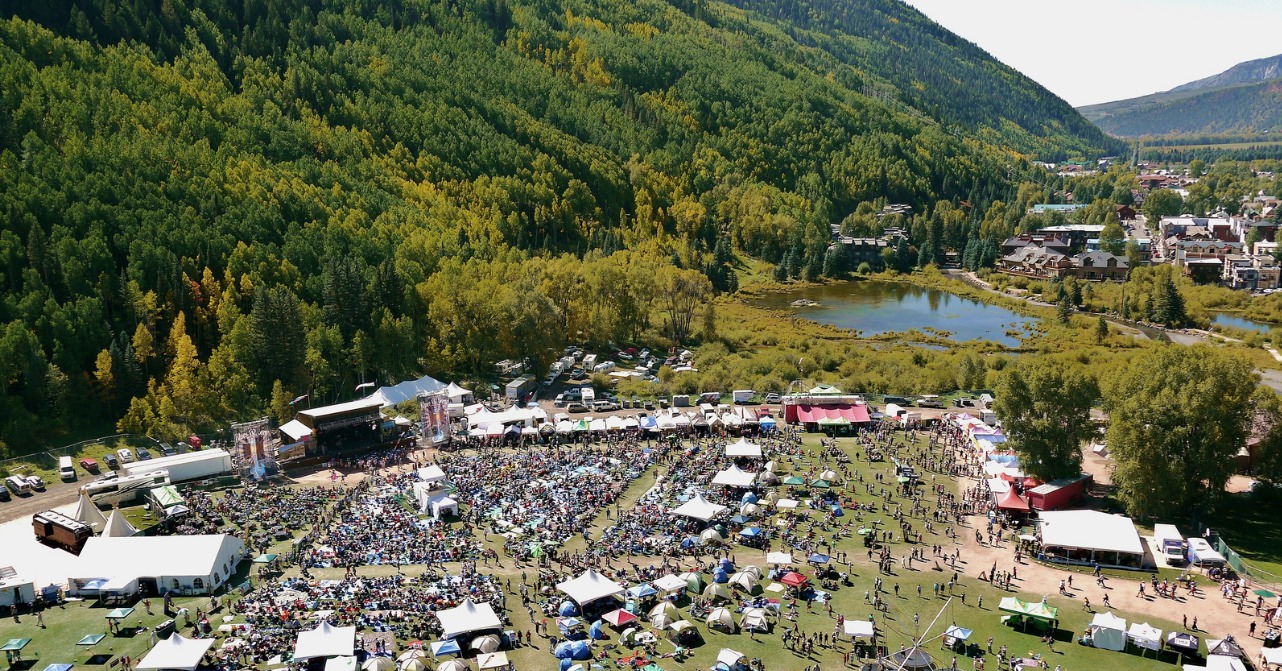 [funky_clearboth]

Photo Credits
All photos provided by Telluride Blues & Brews Festival Flickr Page