If there's any festival that can attract a following by its defined name, the Wakarusa Festival easily takes home the top prize. Labeled after the river near its birth, "Wakarusa" is a Native American culture term that quite literally means "ass-deep".

What once started as a gathering of 5000 people at Clinton State Park in Lawrence, KS in 2004 has now blossomed into an annual congregation that attracts close to 20,000 every year. Having moved to its current location at Mulberry Mountain in Ozark, AR in 2009, the Wakarusa Festival is an experience that attracts top-class talent and Grammy Award winning artists.
Ben Folds, Gov't Mule, Cake, The Black Keys, and Ben Harper have been headliners of past performances and the eleventh edition of this festival from June 5-8 will contain six stages hosting over 150 acts of wide-ranging musical tones and soundscapes. This year's headliners will feature The String Cheese Incident, Bassnectar, The Flaming Lips, STS9, Umphrey's McGee, and Edward Sharpe & the Magnetic Zeros. Additionally, DJs and dance groups like Adventure Club, Gigamesh, and Alvin Risk will take the stage while various other jam and rock bands such as Lettuce and Vintage Trouble will provide unforgettable concerts to their current following and new fans.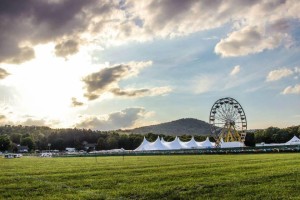 On top of the plethora of music Wakarusa will offer, there will be many contests, workshops, attractions, vendors and much more available at the disposal of this year's guests. The Technaflora Costume Contest and Parade will take part on the second day of the festival at the Budweiser main stage with the winner receiving a pair of tickets to Wakarusa 2015. A Hoop & Flow workshop will happen daily at the Grassroots California Outpost Stage while world percussionist and drum set artist Brandon Draper will hold World Music Workshops at the Untz Satellite Stage during the last two days of this celebration.
The famous "Waka Wheel" will allow for stunning views of the fairgrounds at the Revival Village and several interactive art installations and live painters will be present like Matthew Asbury, Judge Bockman, and Charlie Thayer. Vendor Village & Shakedown street will be the festivals 24-hour one-stop shop for scores of original craft products as well as food and beverage options.
Wakarusa Camping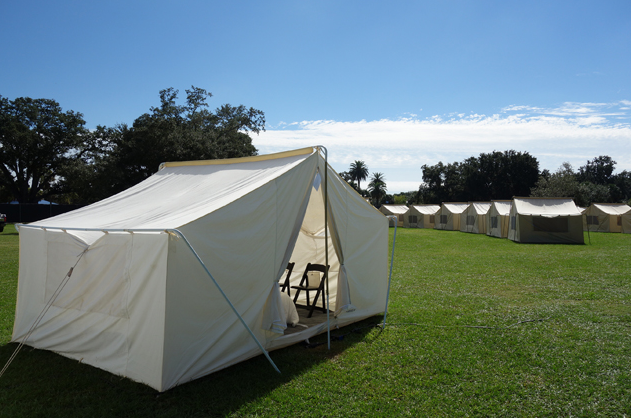 When you want to get away from the festival madness, its encouraged to explore the terrain and fully experience everything the Ozark area has to offer. Hiking and swimming options will help relax your mind while spending downtime in a hammock or stargazing can assist in giving your body some much needed rest. Byrd's Adventure Center has teamed up with the event to add extra action of canoeing, kayaking, and rafting at the Riverside and comes with free shuttle service as an added bonus. Fishing will also be available at 4 different stocked mini-lakes or one can choose to enjoy complete isolation with private access to a select section of the Mulberry River.
General camping at the grounds is the most common option as those who attend are just as eager to enjoy the area's natural beauty as much as they are ready to vibe with the music. Campsites will be in marked fields along the roadways and are all within walking distance of the performance grounds. Amenities at these sites will include bathrooms and showers, hand wash stations, general stores, water depots, and ATMs. Glamping will also be a choice and will give you more indoor luxuries and privacy while still being immersed in the outdoors.
General Admission and VIP glamping is available with various cot and bed selections and will already be set up upon arrival. RVs will be allowed at designated campgrounds and will have choices of power hookups or non-power hookups near the main venue and riverside locations. Also, 24-hour security will be present along with medical tents, on-site information kiosks, and access to a locksmith if necessary.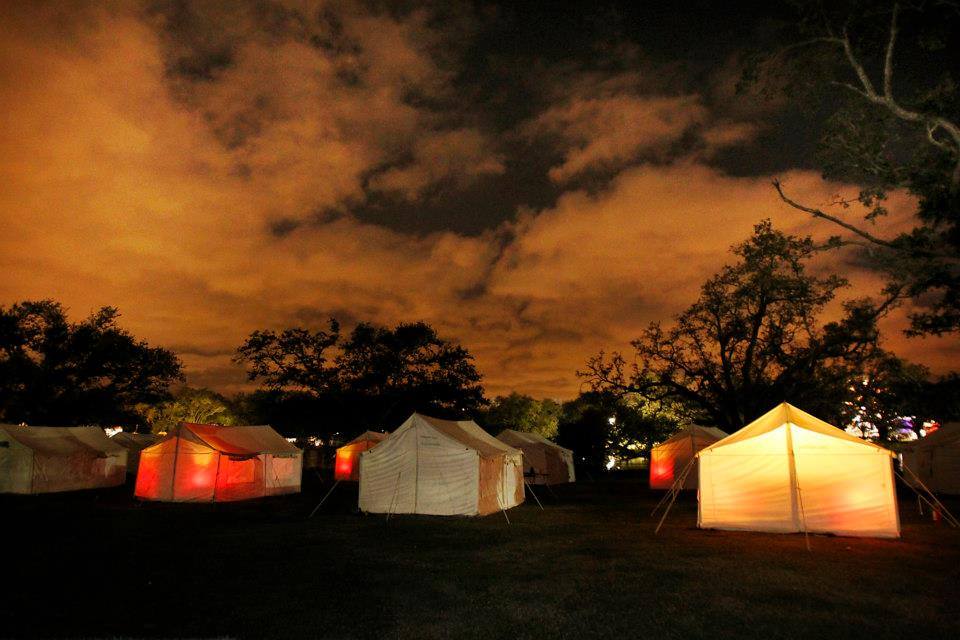 The inclusion of close to 200 sets of music paired with the surrounding beauty that Mother Nature exhibits in northwest Arkansas confirms that the Wakarusa Festival is a rite of passage for any music/outdoor veterans and newcomers. The voyage to the grounds at Mulberry Mountain are breathtaking in itself and becomes even more unforgettable when new friendships are built and lasting memories are created.
With over a decade of history at the Wakarusa Festival, it will be a delight to see how this event can continue to satisfy the growing demand of casual lifestyles and rustic trends.
*Are you attending the 2014 Wakarusa Music Festival? Be sure to share your pictures and stories with CampTrend on our Facebook page (facebook.com/camp.trend), Twitter (@camptrend #camptrend), and Instagram (@camptrend)[funky_divider][funky_third]
Festival Info
Takes place June 5-8 in Ozark, AR.
Tickets – available here!
[/funky_third]
[funky_third]
Lineup
Headliners include The String Cheese Incident, Bassnectar, The Flaming Lips, STS9, Umphrey's McGee.

[/funky_third]
[funky_third end="true"]
Camping
Onsite camping and RV passes can be purchased and Glamping Packages are also available.

[/funky_third]
 [funky_clearboth]

Photo Credits
All images sourced from the official Wakarusa Facebook page.