Over four full days in July, the Wanderlust Festival will be stationed in Squaw Valley, CA to cater to all things community and a healthy lifestyle. From July 17-20, more than just music will be emphasized as the main focus of these gatherings is to promote the practice of yoga, eating well, being green, and taking a positive approach into one's everyday life. The event at Squaw Valley is just one of seven Wanderlust Festivals taking place in 2014, with others in locations such as Brooklyn, Atlanta, and in Canada at Whistler and Tremblant resorts. Music continues to play an important role as a spread of artists such as Big Gigantic, RJD2, Bluetech, MC Yogi, and DJ HyFi will provide the soundtrack to all things extraordinary.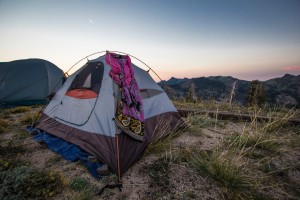 Yoga is the clear favorite activity with a wide selection of class-styles led by recognized teachers and options to exercise in large or private groups. Outdoor adventures like guided trail runs, sunrise and sunset hikes, rock climbing, and white water rafting are all accessible while the large selection of local and organic food, wine, and crafts will be the featured options to promote nearby flavors and a fresh dining experience. Throughout the weekend, lectures on mindful living will take place or one can enjoy full-length programming at the Soulful Cinema. Workshops on topics such as photography and dance will be offered and spa/healing services will also be on-site.
Wanderlust Camping[funky_quote ] The best way to soak in a full weekend of outdoors is to stay at the Wanderlands campground at High Camp [/funky_quote]
Located 2,000 feet about the festival village, this location includes stunning views of Squaw Valley with exceptional stargazing opportunities at night. The total height of elevation at High Camp is 8200 feet, which means that access is restricted to an aerial tram from the base of the mountain, but access to the cable car is already included in a Wanderlands camping pass and runs extended hours for campers. High Camp includes restrooms/showers with lockers, electricity for phone charging, running water, and complimentary breakfast and coffee.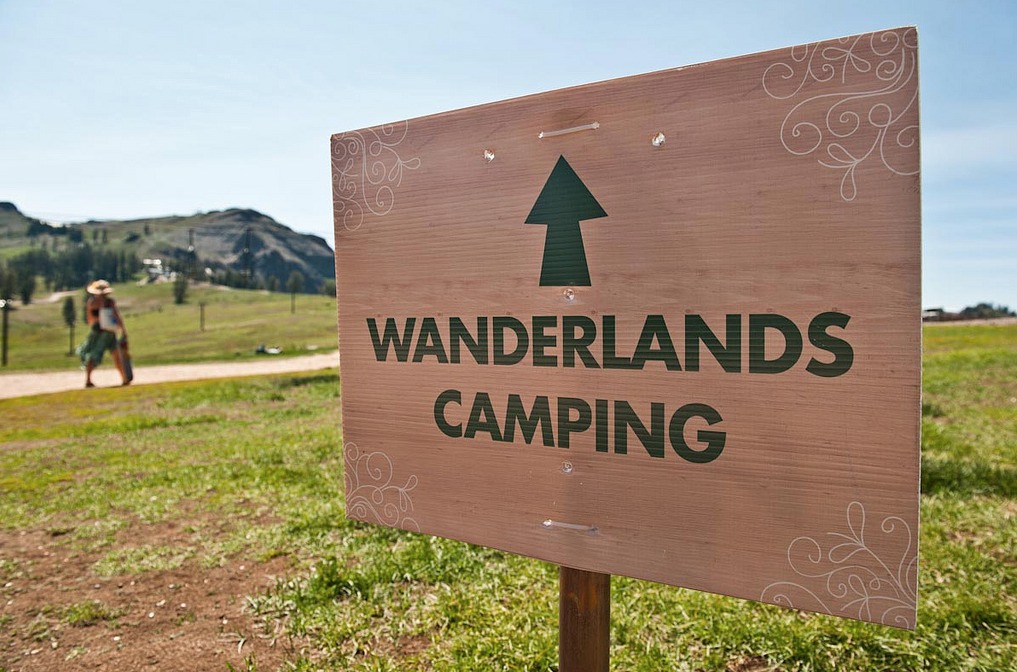 At such a high elevation, temperatures can drop into the 30s and it is stressed to prepare for cold weather camping in case of strong weather variations. Since the Wanderlands campsite is only available by tram, there is no car/RV parking available and camping is on a first-come, first-serve basis. If the site is sold out or prefer a different situation for your needs, other campgrounds are close to Squaw Valley ranging anywhere from 4-25 miles away.
In a growing community of active lifestyles and support for creative expression, the Wanderlust Festivals are among the leading events that take a value-based approach to help unite those looking to improve all qualities of life through mass awareness.
With multiple events per year in addition to 5k runs and other dedicated get-togethers, this celebration continues to build on its current momentum and has seen consistent growth.
If looking to expand your community of like-minded peers or simply wanting to unplug from the ordinary, the Wanderlust Festival is the outdoor experience that will satisfy those interests.
*Are you attending the 2014 Wanderlust Festival? Be sure to share your pictures and stories with CampTrend on our Facebook page (facebook.com/camp.trend), Twitter (@camptrend #camptrend), and Instagram (@camptrend)[funky_divider][funky_third]
Festival Info
Takes place July 17-20 in Squaw Valley, CA.
Tickets – day passes and weekend packages available here!
[/funky_third]
[funky_third]
Lineup
Headliners and performers include Big Gigantic, RJD2, Bluetech, Garth Stevenson, Happy Happy James.
[/funky_third]
[funky_third end="true"]
Camping
Camping at High Camp is most recommended.
[/funky_third]
 [funky_clearboth]


Photo Credits
Main image - Wanderlust via Flickr
Body image 1 - Wanderlust via Flickr
Body image 3 - Wanderlust via Flickr
Body image 4 - Wanderlust via Flickr
Body image 5-  Wanderlust via Flickr