If you really want to maximize the weekend, learning to operate at night is crucial.
A long workweek has passed, you've studied your topographic maps, picked a route, and are dying to find an escape through a weekend backpacking trip. Unfortunately, with the dwindling days that prelude the winter season, you are not convinced that two days will be enough time to complete the trip that you have been envisioning.
Don't give up on your escape yet!  A stagnant week can still be broken with a backcountry camping trip if you are willing to utilize the hours after sunset to begin hiking.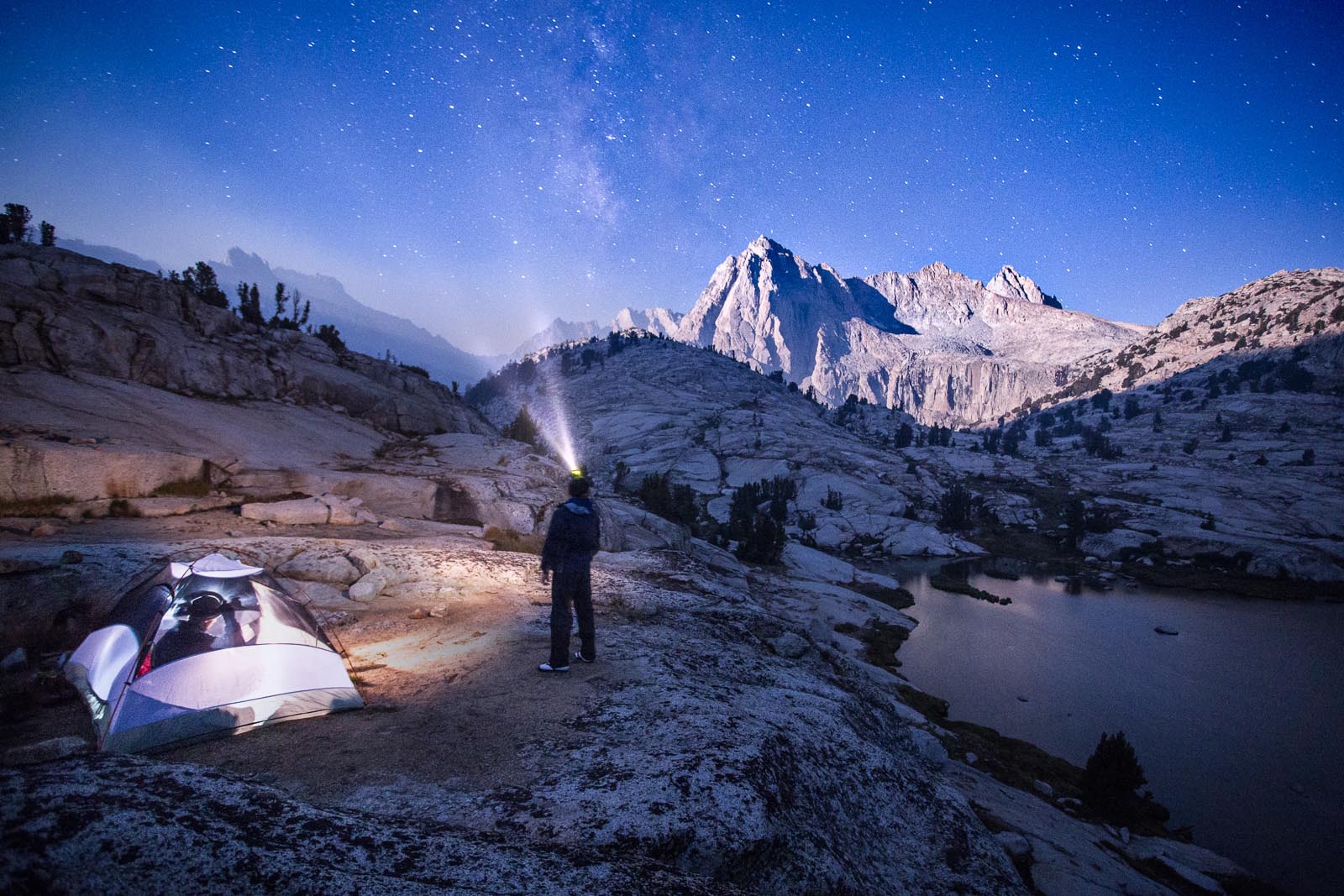 Be aware though, night hiking ups the risk of losing the trail. Getting turned around in the dark is much easier to do than one would expect.
The best way to avoid this is to pick a well defined, frequently traveled trail rather than one that is barely worn and poorly marked. Studying features on a map prior to leaving is very beneficial, as this gives you an idea of certain things to look for (i.e. stream crossings) along the way to ensure that you are still on the proper trail.
THERE IS NOTHING MORE FRUSTRATING THAN FUMBLING AROUND WITH A TENT THAT YOU HAVE NEVER SET UP BEFORE 
Finding and setting up a camp spot is also much more challenging at night.Pick a route that has a shelter within the first few miles or that appears to be relatively flat (see: how to read a topographic map) where you can easily find a sufficient spot to set up a tent in the dark.
It's important to familiarize yourself with your own gear and organization habits prior to attempting a night hike. Make sure that you know where everything is kept and that you are comfortable setting up camp.There is nothing more frustrating than fumbling around with a tent that you have never set up before.
Both preparedness and outdoor competence are crucial when setting off on a trail at night.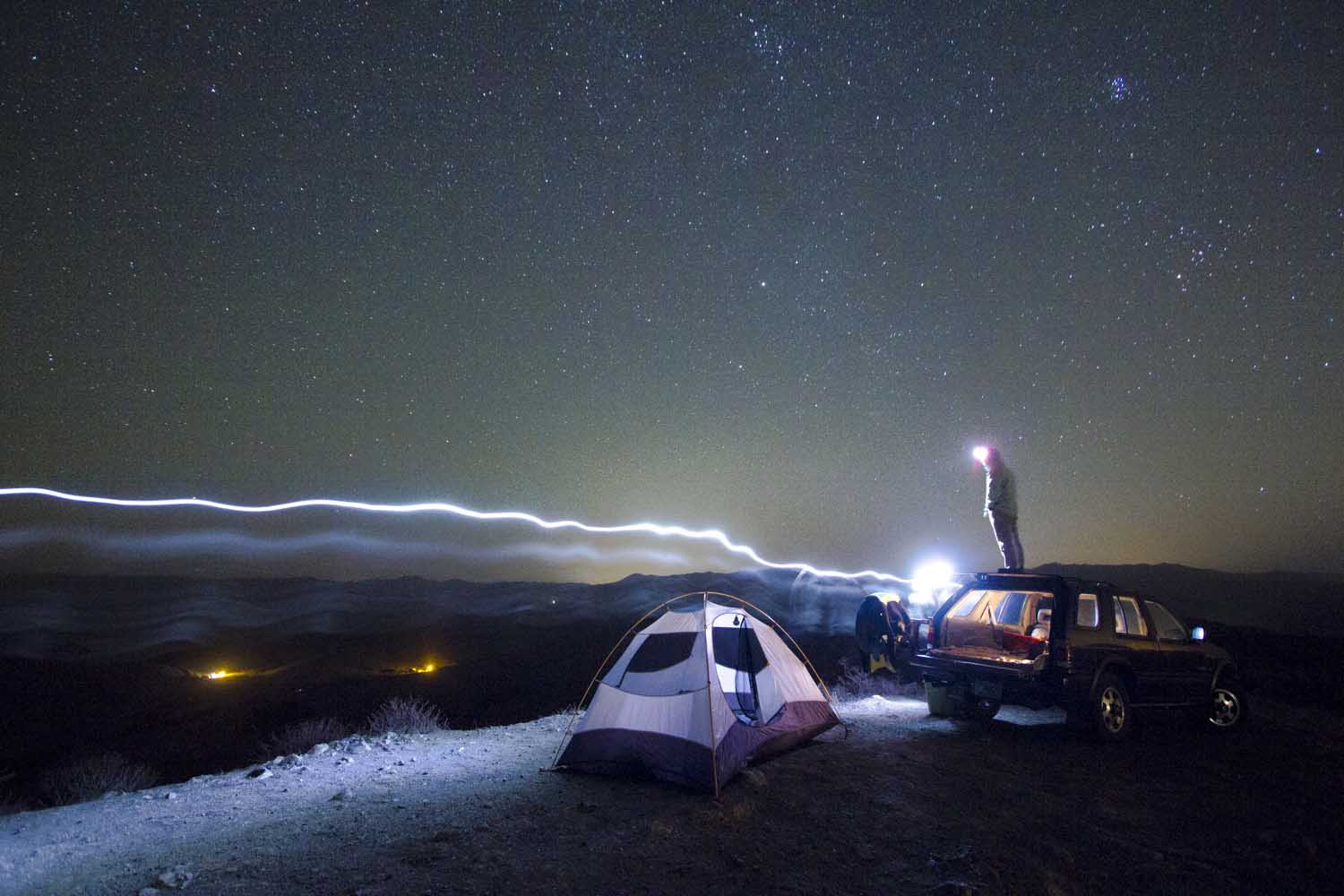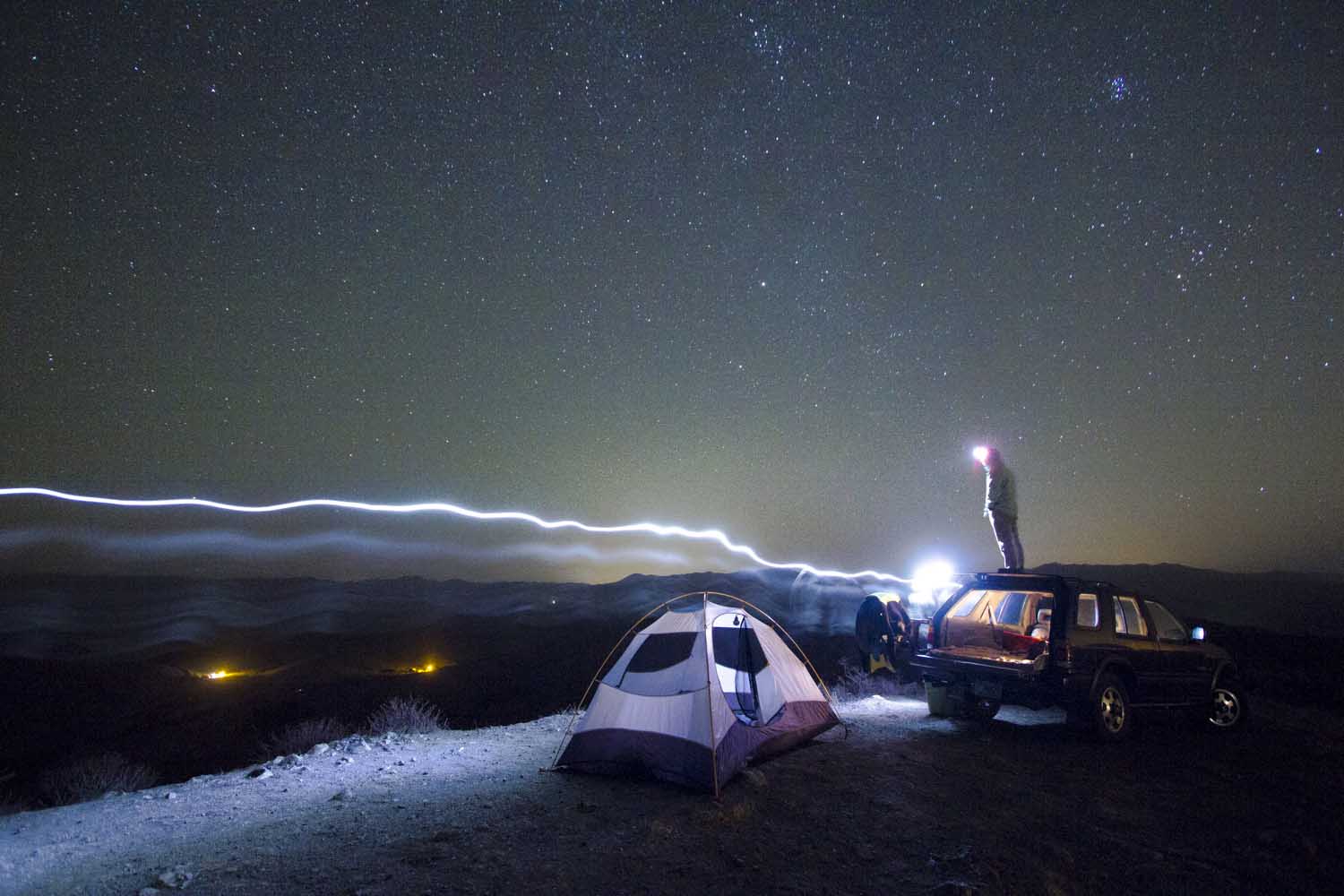 Hiking at night may seem unorthodox and foolish to some inexperienced backpackers, but it actually has many benefits and does not require a ton of additional skill.
The most obvious benefit is time maximization. With such limited time allotted to us by our employers to do things other than bend backwards to meet the needs of the business, it is often necessary to start covering ground as soon as the Friday workday comes to a close.
Covering the first few miles of a hike in the dark on Friday night will allow you to easily complete 20 miles in a weekend and still get you back home at a reasonable hour on Sunday.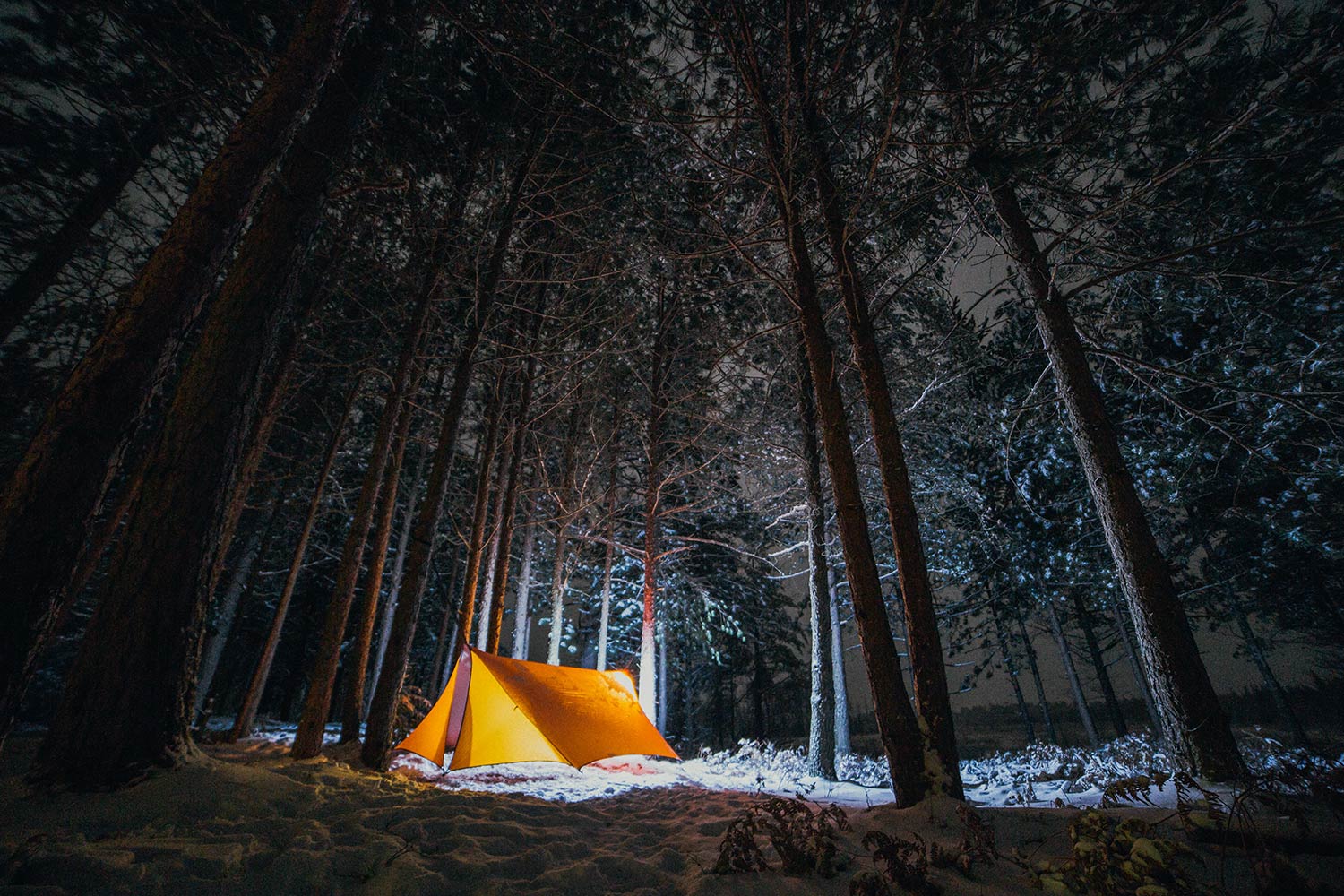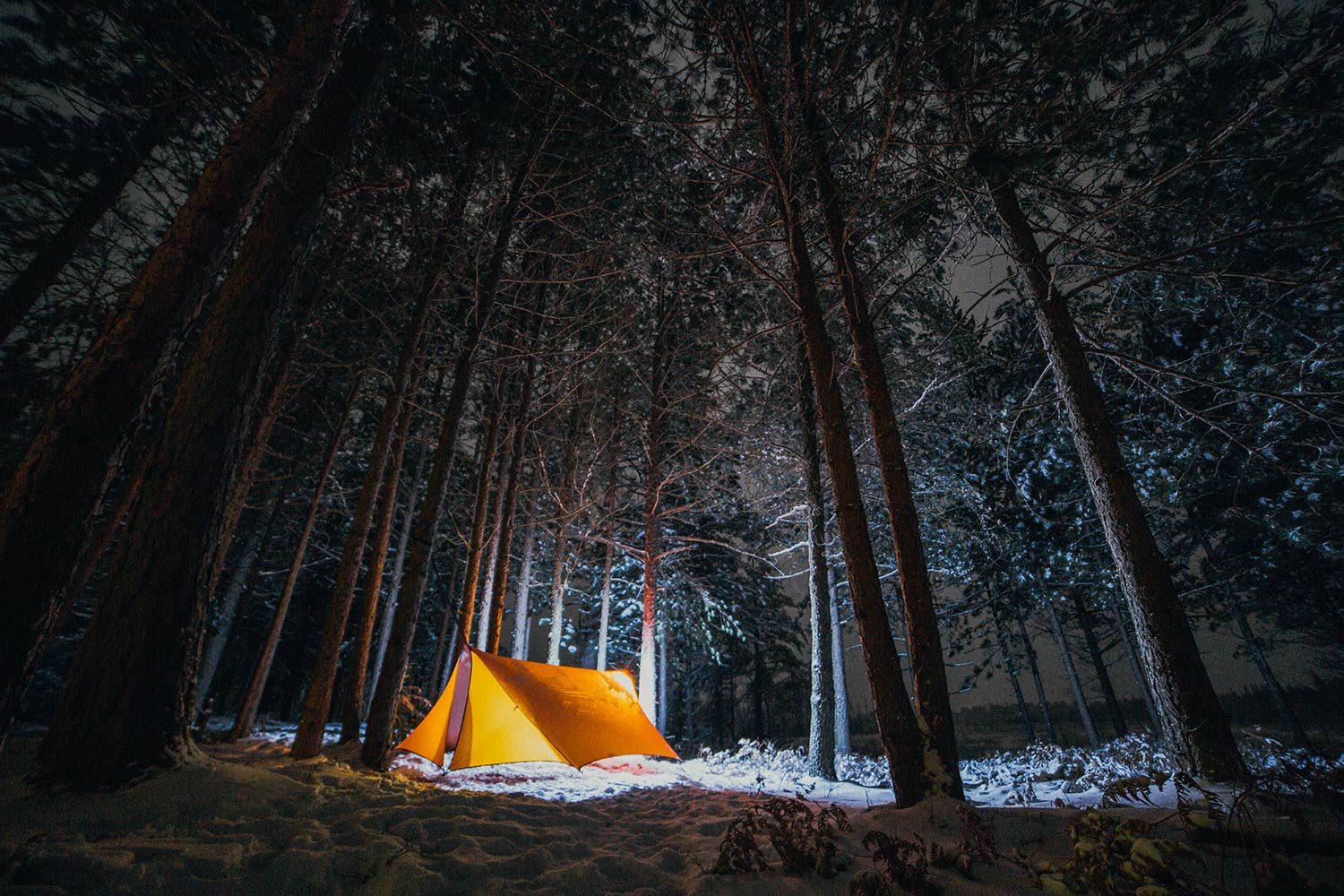 AT NIGHT, THE WILDERNESS BECOMES A COMPLETELY DIFFERENT ENVIRONMENT 
Time maximization shouldn't be your only motivation for getting into the woods at night. The experience that hiking in the dark offers is uniquely rewarding.
At night, the wilderness becomes a completely different environment. Animals unfamiliar to the day-hiker can be heard, and peaceful darkness surrounds you in a way that can't be experienced in an urban or even sub-urban setting.
Your senses begin to sharpen. 
Try to hike a stretch without using a headlamp or any light; you'll be surprised at how well your eyes naturally adjust to darkness. There is a subtle difference between day and night hiking, but there is no question of whether or not that difference exists.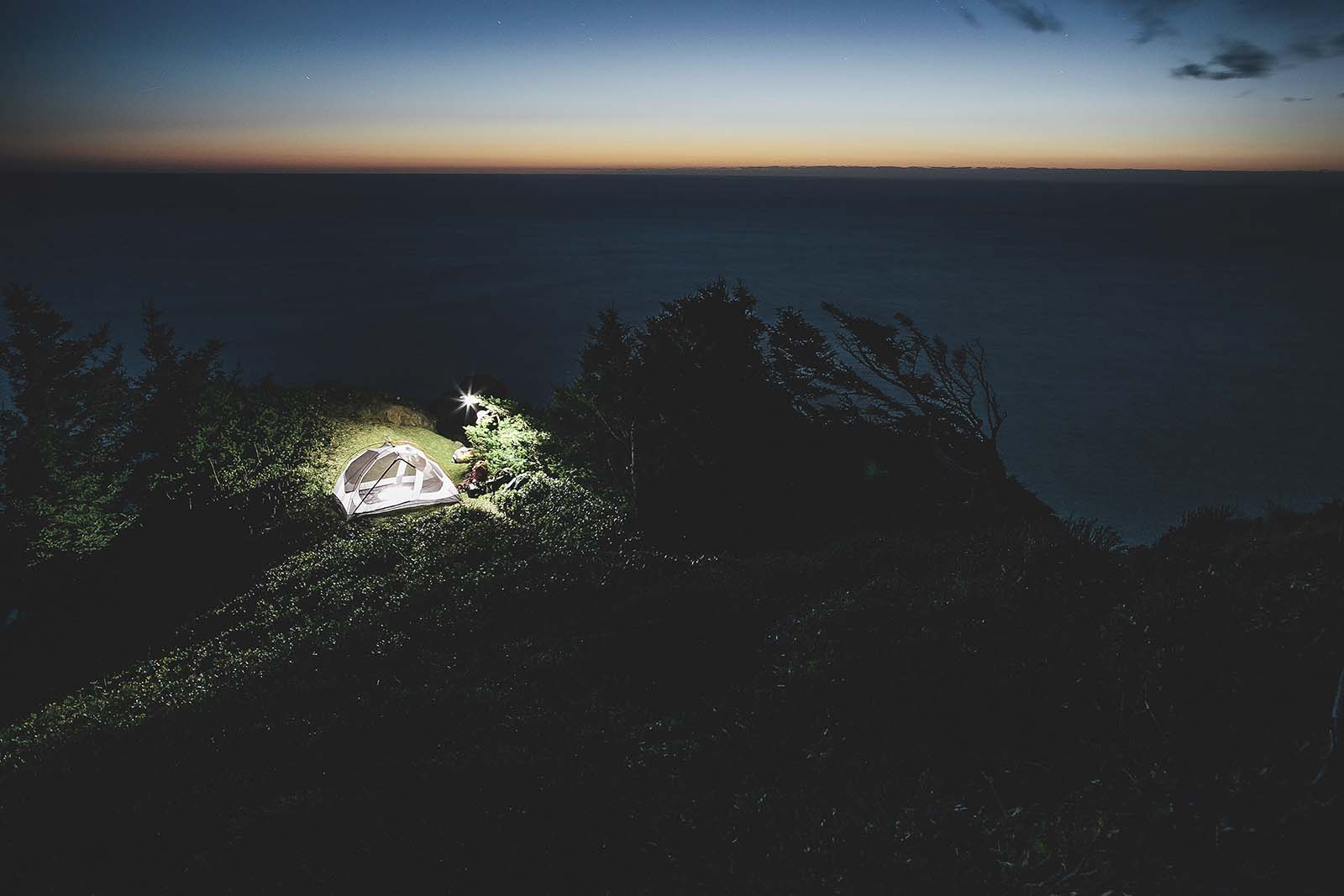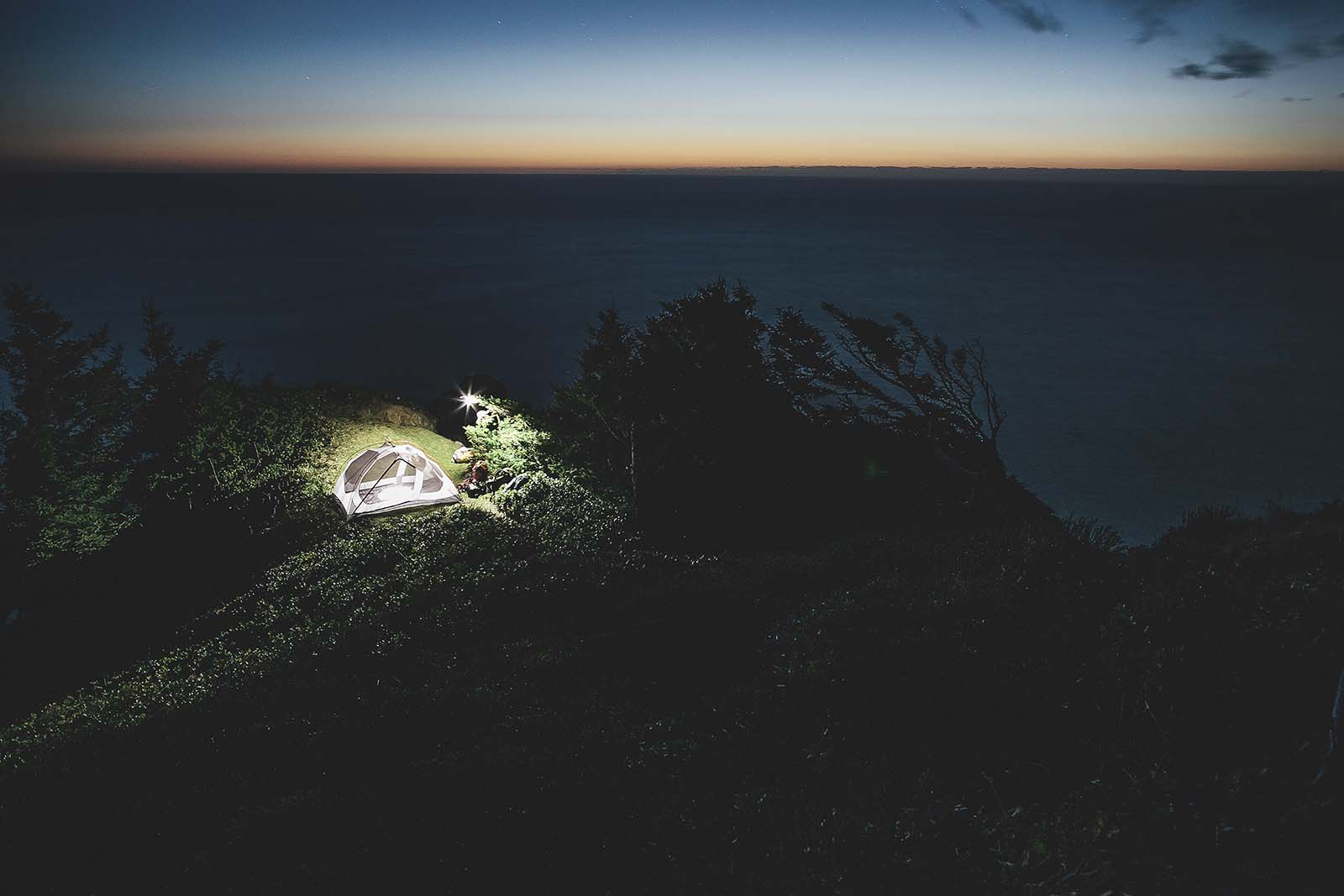 Common sense and preparation can go a long way with regards to night hiking. Every individual who enjoys the solitude that the outdoors can offer should experience the wilderness at night.
It is also often a necessary plan of action in order to travel deeper into the backcountry during your two days off after a week of the work grind. Fear should not deter one from setting off on a trail in the dark as long as the individual does not lack competence.
TO FURTHER YOUR WEEKEND ADVENTURES, LEARN TO EMBRACE THE NIGHT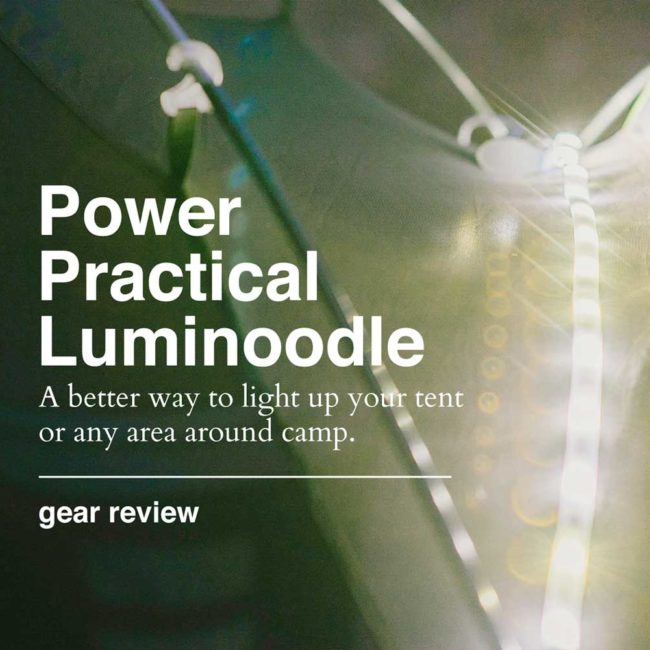 A modern update to the classic string-light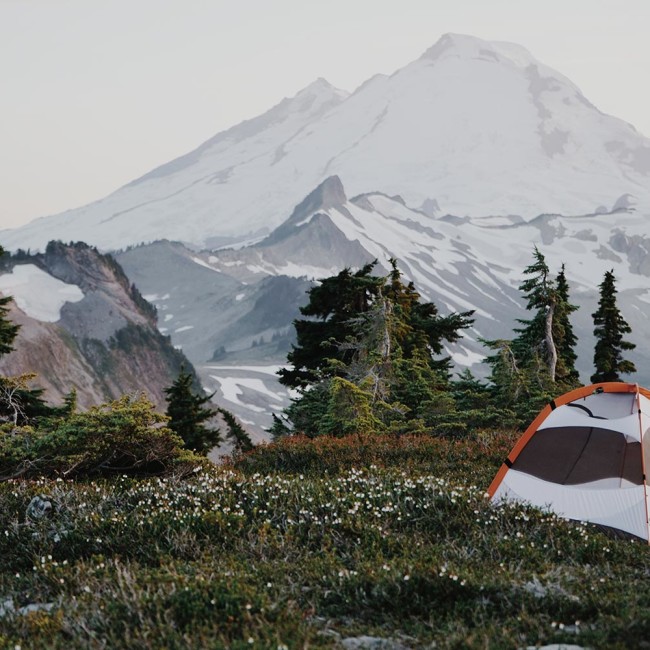 The many trails and campspots on Table Mountain have awesome views of the North Cascades.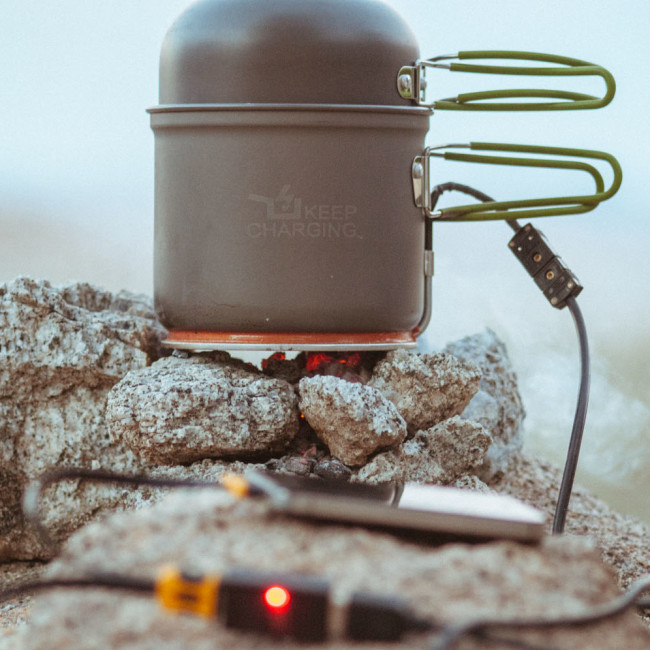 Sticks and stones can charge your phones