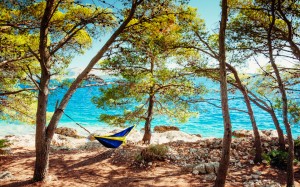 A hammock is one of those things that once you've tried one, camp life will never be the same again. Aside from the obvious uses of lounging and sleeping, a hammock is a great way to keep your gear off the ground while in camp, and it can even be used as a makeshift bag if necessary (practice required). For as little weight and space that a hammock will take up, it will definitely find it's way onto most any camp trip.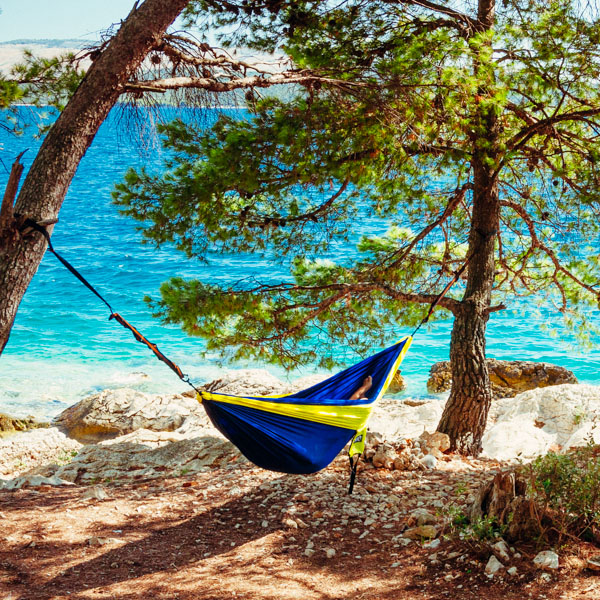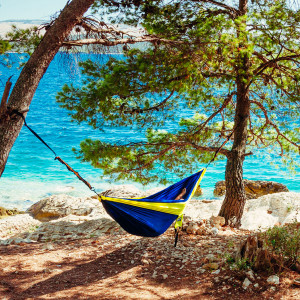 Eagles Nest Outfitters began in 1999 and they've been designing hammocks and other outdoor accessories ever since. The Eno DoubleNest Hammock is their most popular model thanks to the versatility it offers. It can comfortably fit two people (up to 400 lbs), but be prepared to get to know the other person really well since inevitably you'll both be quite snug. When used solo, the DoubleNest feels like a bivy sack around you with room to stretch out. If you'll be camping in an area too narrow or uneven for a tent, there's plenty of space for a sleeping pad, bag, and pillow.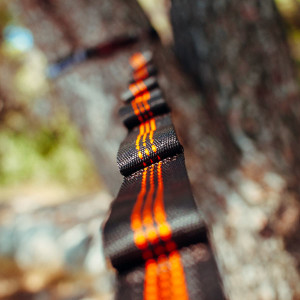 The DoubleNest Hammock is made out of a nylon that's very similar to a parachute. It's soft to the skin and compresses into it's own pocket, measuring only 4inx5in when stuffed. It comes in 12 color varieties ranging from muted earth-tones to the vibrant Navy/Yellow combo seen here. In order to hang your hammock, Eno offers the Atlas Hammock Suspension System as a simple and versatile solution for attaching a hammock to not only trees, but pretty much any structure that can support your weight. Because trees come in all shapes and sizes, the Atlas offers thirty different attachment points so you'll be able to set-up wherever you want.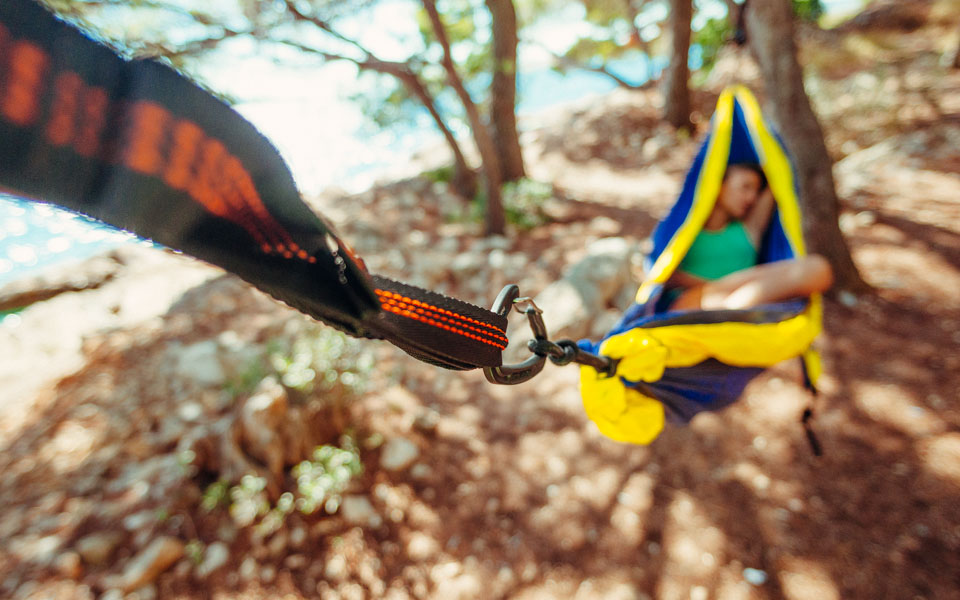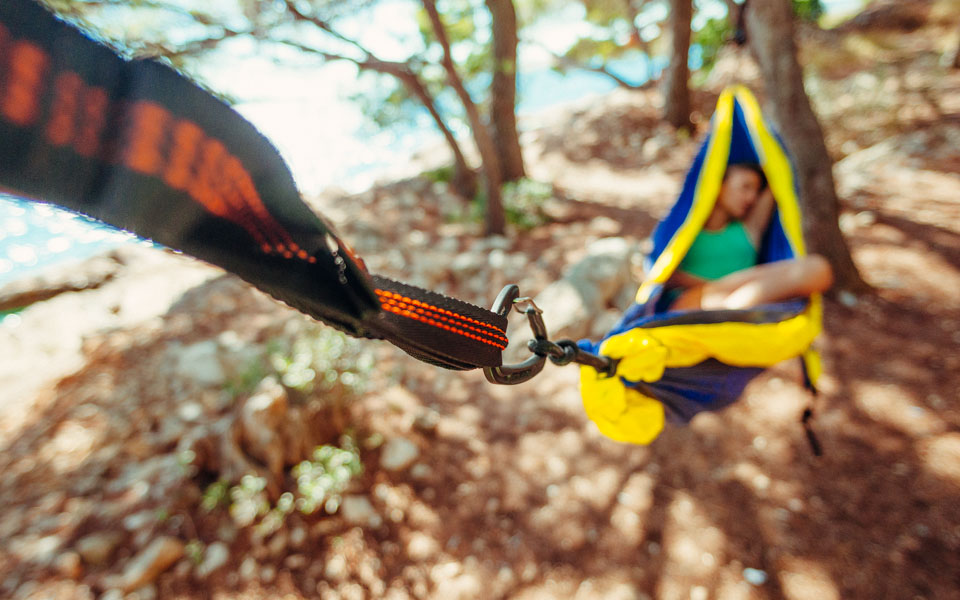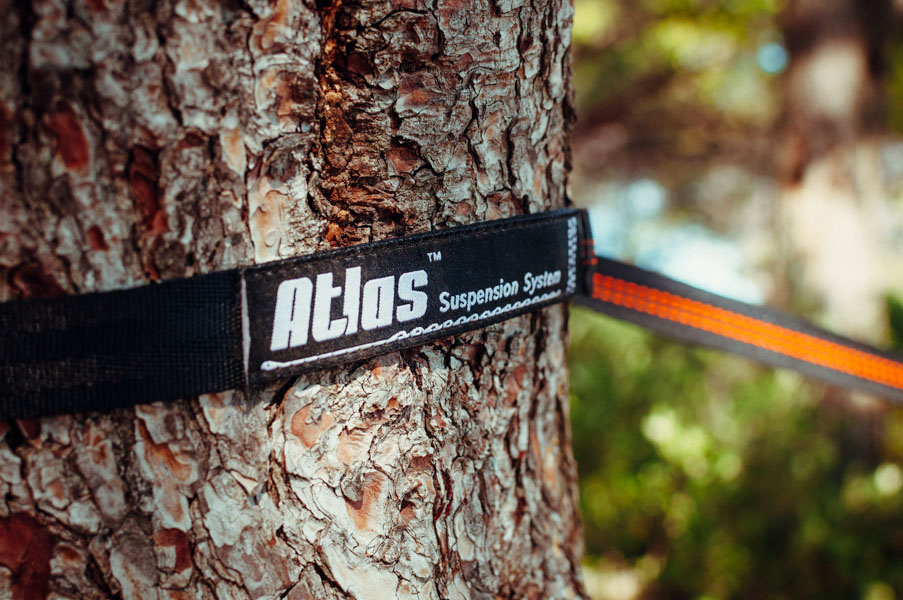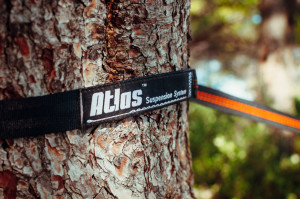 In addition to being extremely comfortable, the simple set-up really completes an Eno hammock experience. All you need to do is run the Atlas straps around two trees, then clip the caribiners on the DoubleNest to one of the attachment points on the straps and you're ready to hang, 2 minutes tops. For all the convenience and comfort if offers, the DoubleNest and Atlas Suspension could very well be some of the best 31oz that you could bring camping.