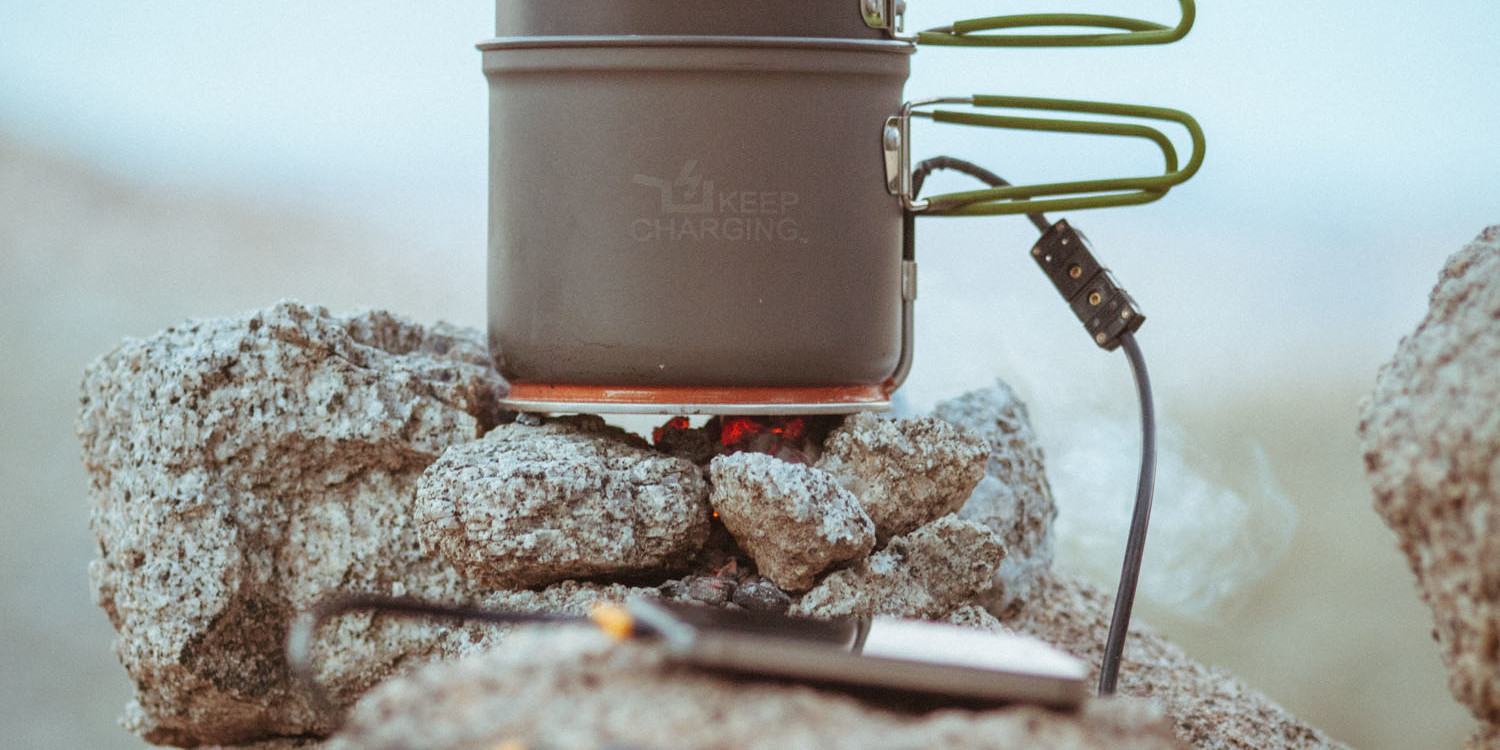 The Power Pot from Power Practical is a convenient tool for those wanting to take part in today's "new generation" of camping.
As mobile devices become a permanent fixture among gear inventories, the Power Pot solves the electricity obstacle by relying on two important natural elements: Fire & Water.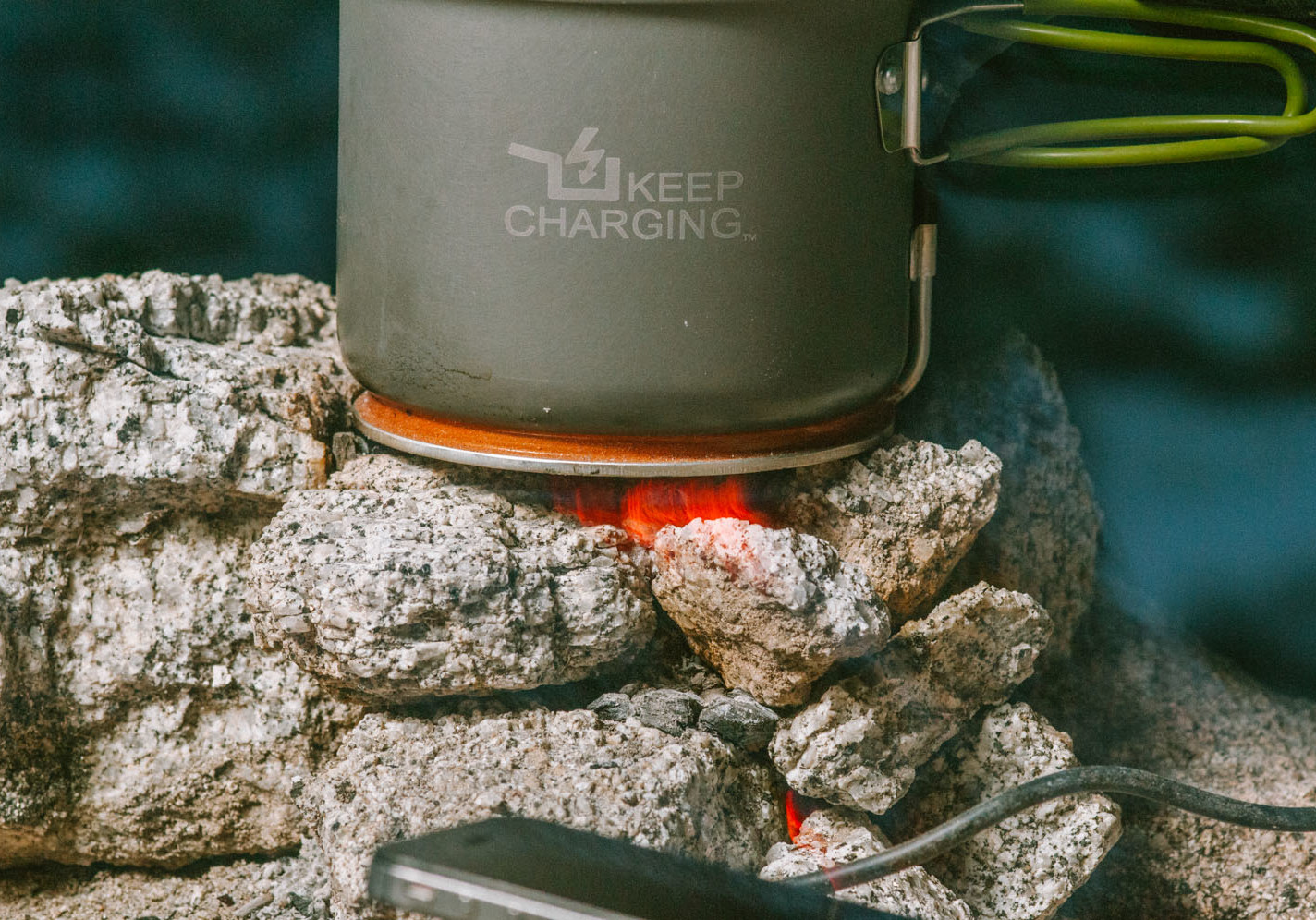 The formula is simple:
Add Water
Place Power Pot over heat
Charge USB device within seconds
Use hot water to make backpacking meals, or a cup of tea
The Power Pot uses thermoelectric engineering and hard anodized aluminum to create electricity from the heat of the boiling water.
In fact, the device takes no more than 30 seconds to start charging and powers at the same speed as if it were plugged into a home outlet (10 min charge = appx 60 min talk time).
For the average camper, convenience and utility are this product's two greatest assets. For backpackers/off-the-grid type adventurists, the Power Pot ensures to never get stuck without a power source while providing a compact weather and fire resistant utensil – did we mention the lid acts as a sufficient bowl and cup too?
In a world where battery technology is becoming ever more important, the Power Pot is a leading product that helps modernize the outdoor lifestyle. The pioneered design and performance of the Power Pot is a great deal around $80, and hey, it could be the last time you'll ever need to pay for power.