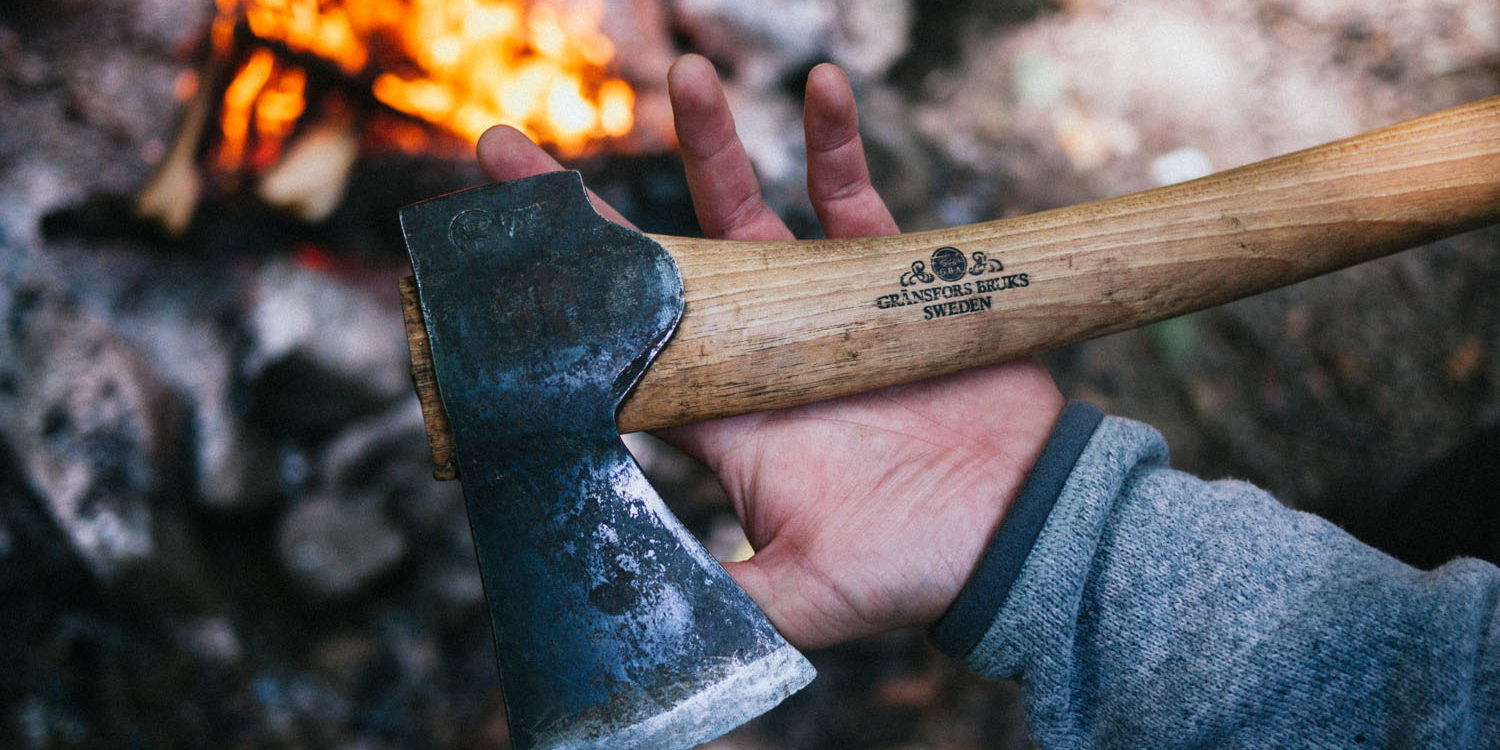 An axe is one of the most important camp tools that you can own, not to mention one of the most fun and badass as well. There's just something about swinging an axe that makes anyone feel mighty, even if only for a moment.
The Small Forest Axe by Gransfors Bruks is the perfect combination of utility and portability. The 19" handle is long enough for two-handed power swings when you are felling a tree, but also allows for the axe to be used one-handed for splitting branches into kindling.
At only 2.2 lbs, it's light enough to bring on backpacking trips. The leather sheath and lanyard hole make some great attachment points for strapping this to your pack and the smaller axe head fits perfectly into those side water bottle pockets.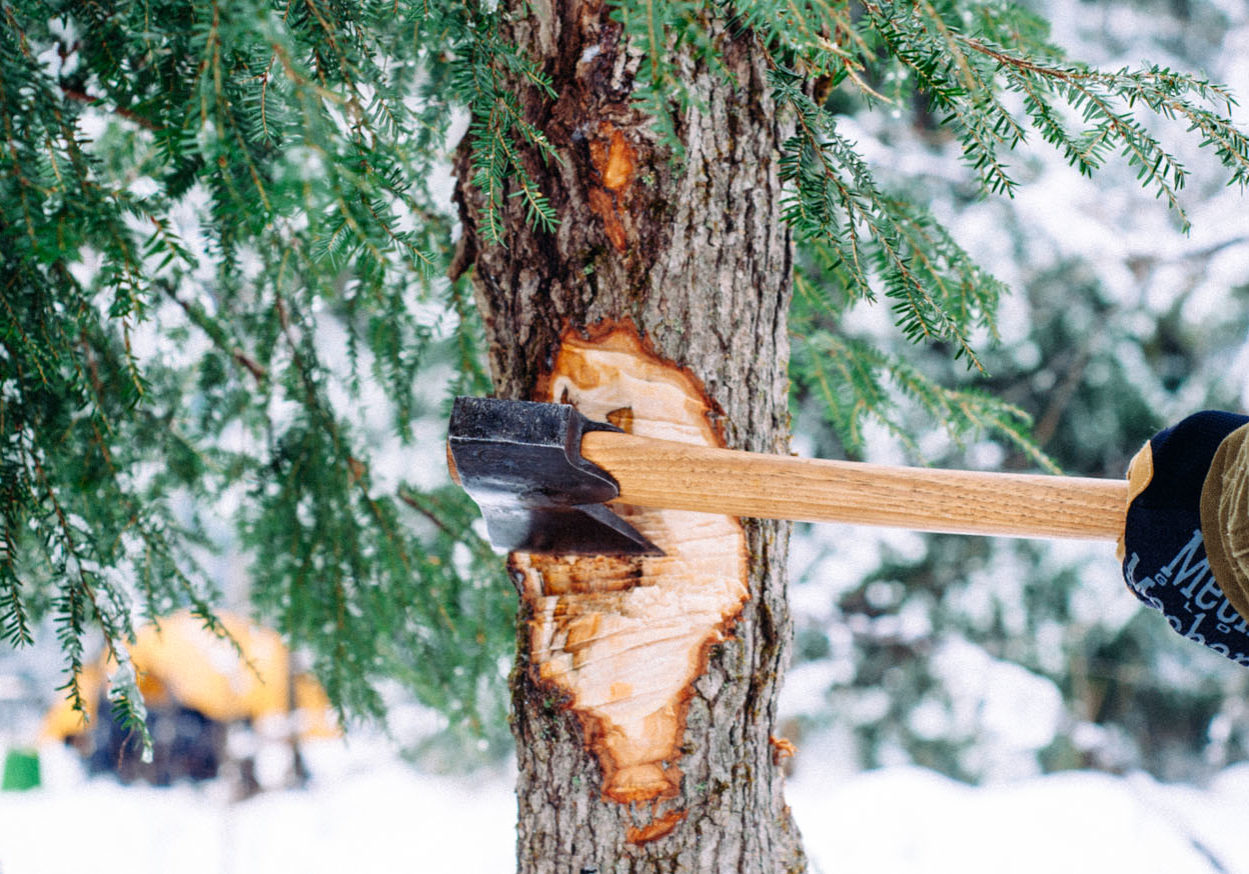 Axes come in all shapes and sizes and while there's no perfect do-it-all axe, the Small Forest Axe is pretty damn close when considering the utility vs size/weight. You can't go wrong adding one of these to your kit.