click photo to see full image
"With the feeling in the air that the first snow of the Fall was coming, we decided to camp up as high as possible in the mountains before they would get blanketed in white. We chose Panorama Ridge in Garibaldi Provincial Park.
A weather inversion that weekend meant it was actually quite warm that night even though we were camped at over 6900ft. A perfect night in the mountains.
Shortly after our trip, the first snow flew and we were glad we'd seized the day and got one more warm night of camping in before winter."
Gear List:
Tent - MSR Mutha Hubba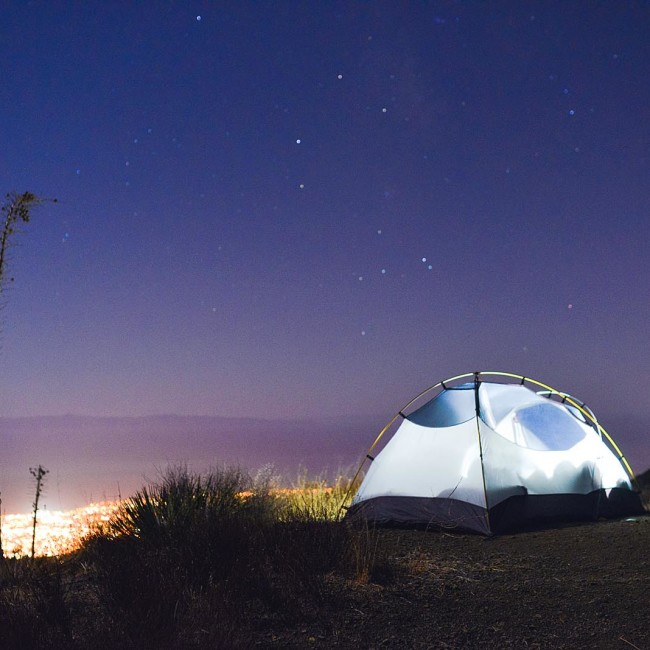 Great camp spots can be anywhere, even in full view of civilization. Blake sent us this photo of his setup looking over Santa Barbara and we hope his lady-friend was as psyched about it as we are.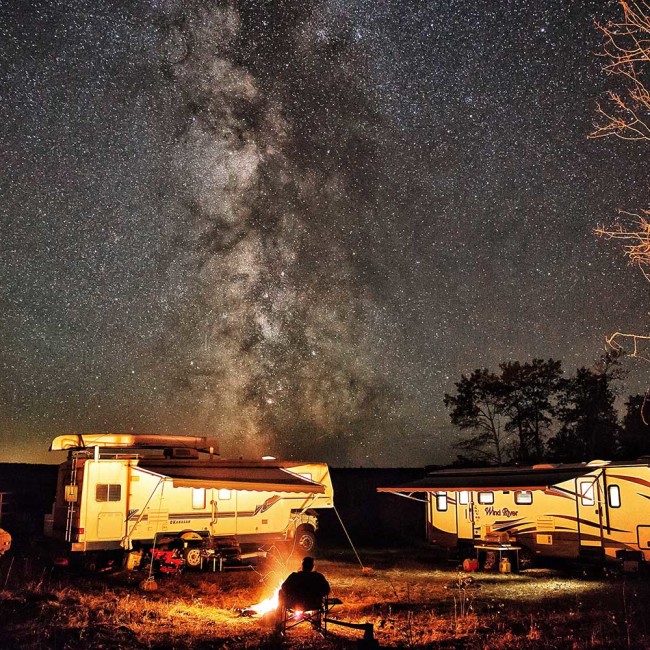 Can't deny the convenience that a RV brings to the table when the camping conditions are just right.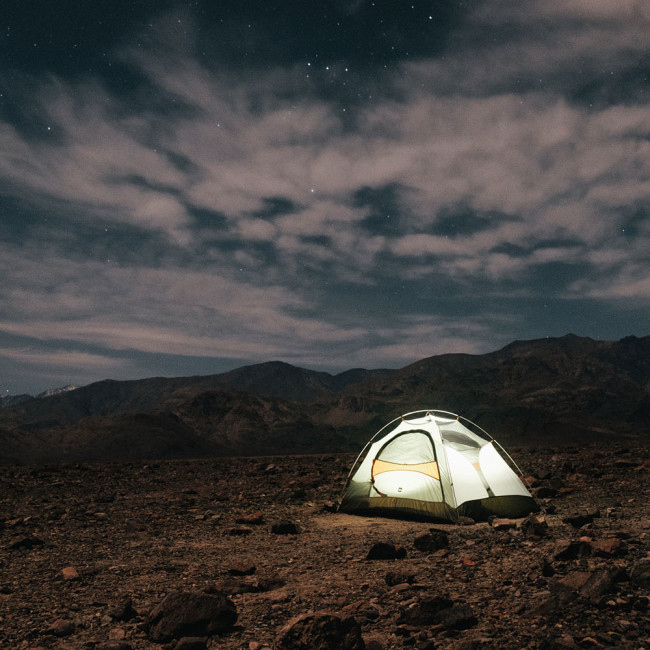 Having the confidence in your 4WD travel-rig goes a long way in finding the most remote backcountry campspots in Death Valley.