click photo to see full image
"With the feeling in the air that the first snow of the Fall was coming, we decided to camp up as high as possible in the mountains before they would get blanketed in white. We chose Panorama Ridge in Garibaldi Provincial Park.
A weather inversion that weekend meant it was actually quite warm that night even though we were camped at over 6900ft. A perfect night in the mountains.
Shortly after our trip, the first snow flew and we were glad we'd seized the day and got one more warm night of camping in before winter."
Gear List:
Tent - MSR Mutha Hubba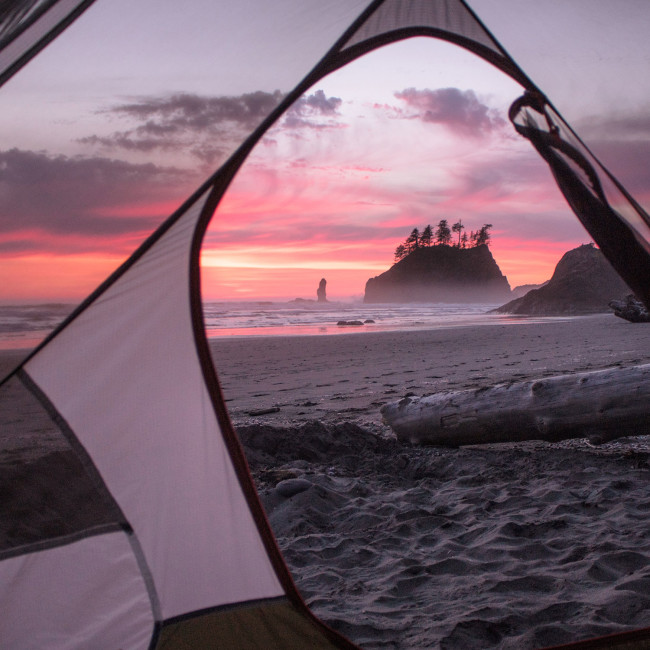 Beach camping in Olympic National Park – if you've done it, then you already know. If you haven't, then picture yourself soaking up that brilliant sunset and you'll be heading to the PNW in no time.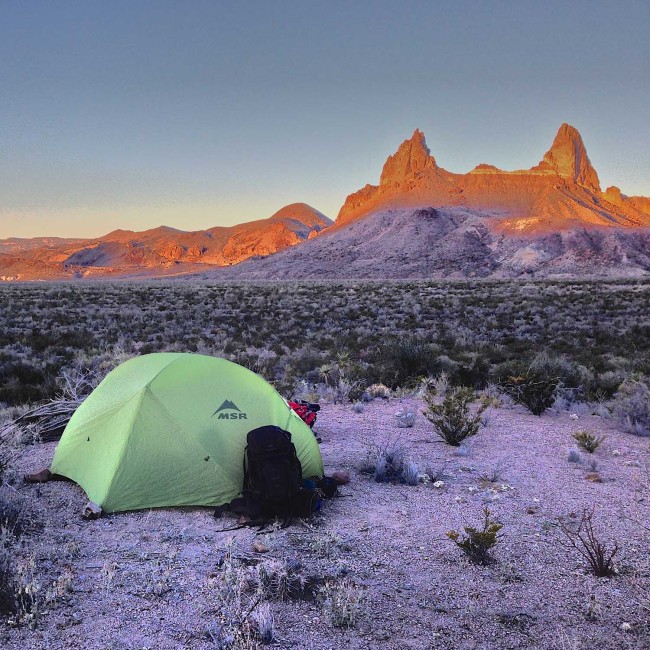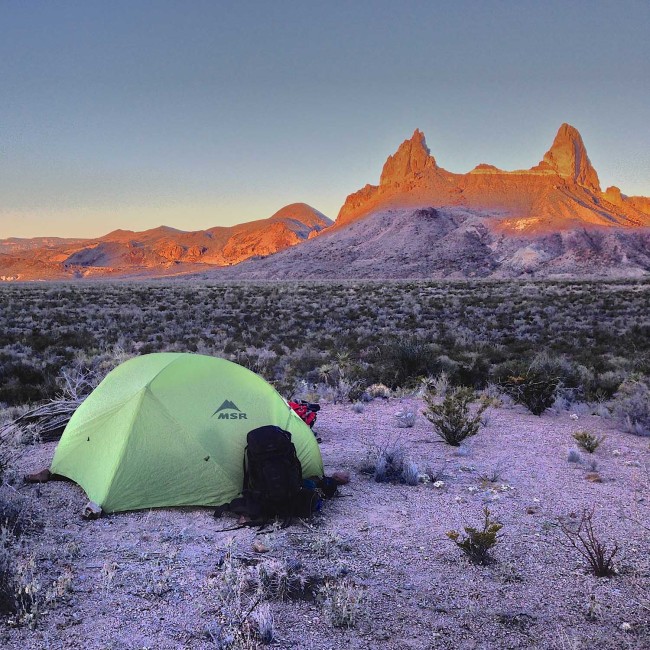 Big Bend National Park is one of the biggest national parks, it's even bigger than Rhode Island. Yet it's also one of the least visited parks which means if you're looking for solitude and incredible night skies – this is the place to be.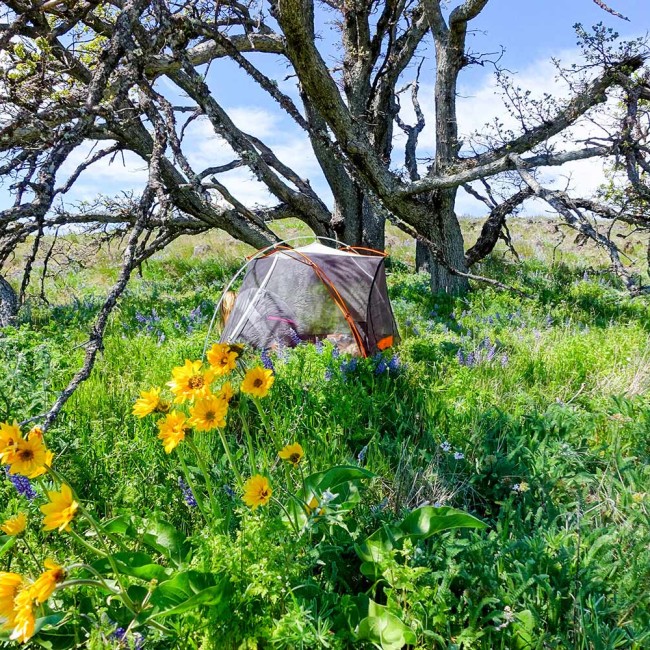 Colorful campspots are a plenty in the Columbia Hills of Eastern Washington.