click photo to see full image
"With the feeling in the air that the first snow of the Fall was coming, we decided to camp up as high as possible in the mountains before they would get blanketed in white. We chose Panorama Ridge in Garibaldi Provincial Park.
A weather inversion that weekend meant it was actually quite warm that night even though we were camped at over 6900ft. A perfect night in the mountains.
Shortly after our trip, the first snow flew and we were glad we'd seized the day and got one more warm night of camping in before winter."
Gear List:
Tent - MSR Mutha Hubba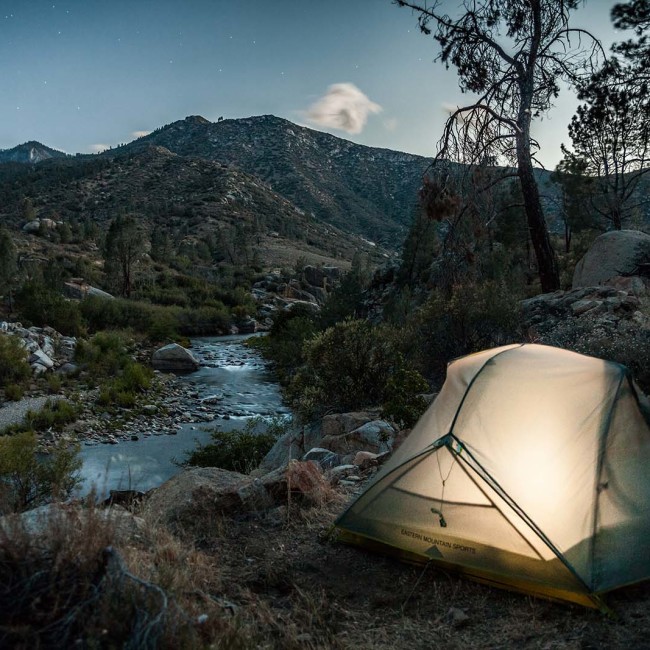 The Kern River flows through the Sierra Nevada mountains and affords a wealth of camping opportunities ranging from developed campgrounds to backcountry dispersed camp spots.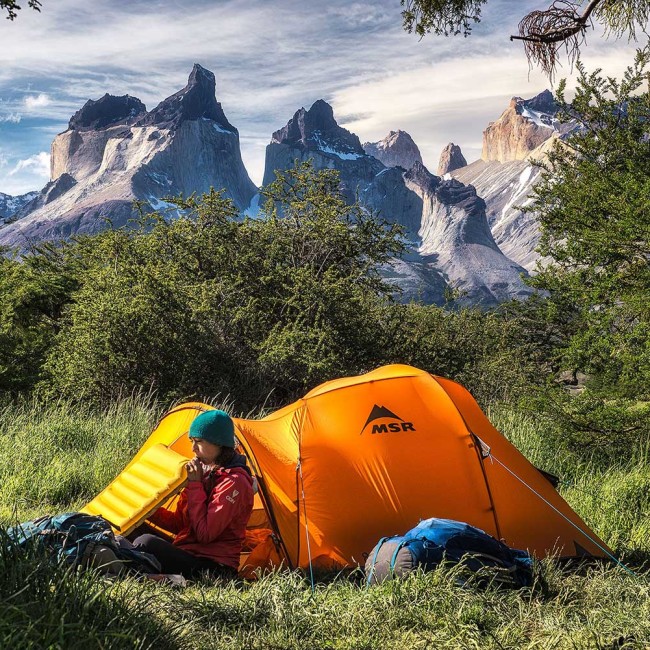 An adventure to Patagonia isn't complete until you've hitchhiked & camped with the generous Chilean guides – the only locals who truly know where to find the best camping Torres Del Paine.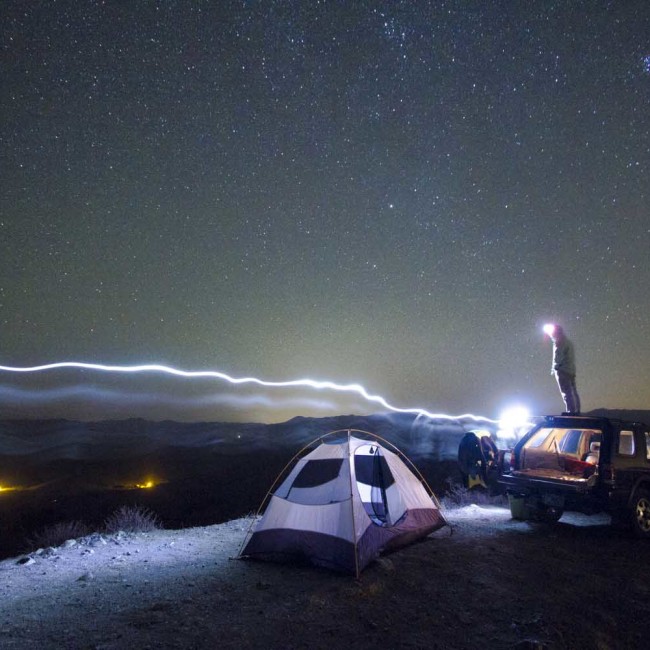 Here's a frame from Dustin's time-lapse video as he and his buddy set out to capture the stars over the central coast of California.