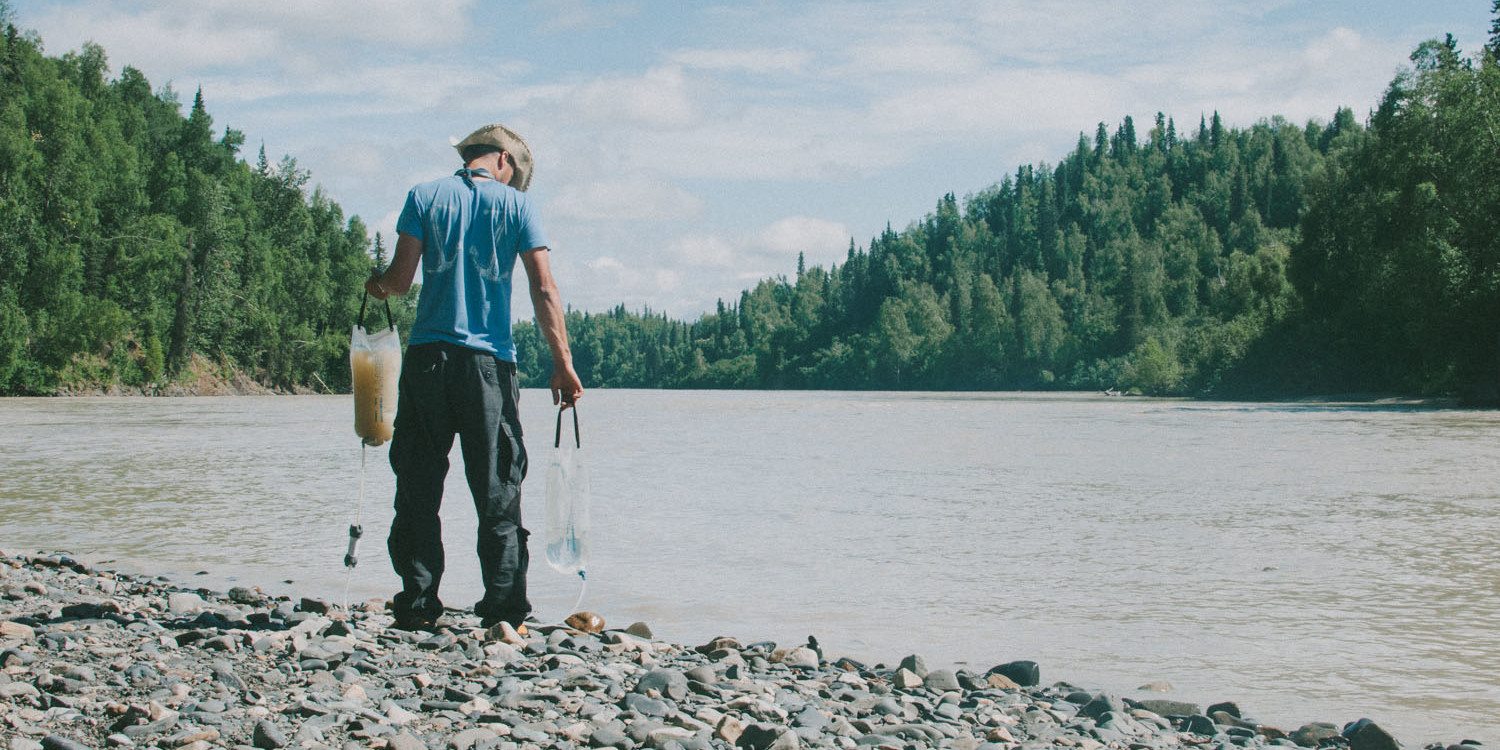 If you're accustomed to getting your drinking water using a hand-pump filter, the thought of pumping out a few bottles worth of water isn't always a fun prospect, especially after a long day of outdoor activity. If you know exactly what we're talking about, then this review is for you.
The (appropriately named) GravityWorks Water Filter does exactly what sounds like - uses the simple power of gravity to filter water. Although the idea of gravity filtering is hardly a new concept, the folks at Platypus harnessed this proven technique and created a product that is simple, effective, and without any pumping involved.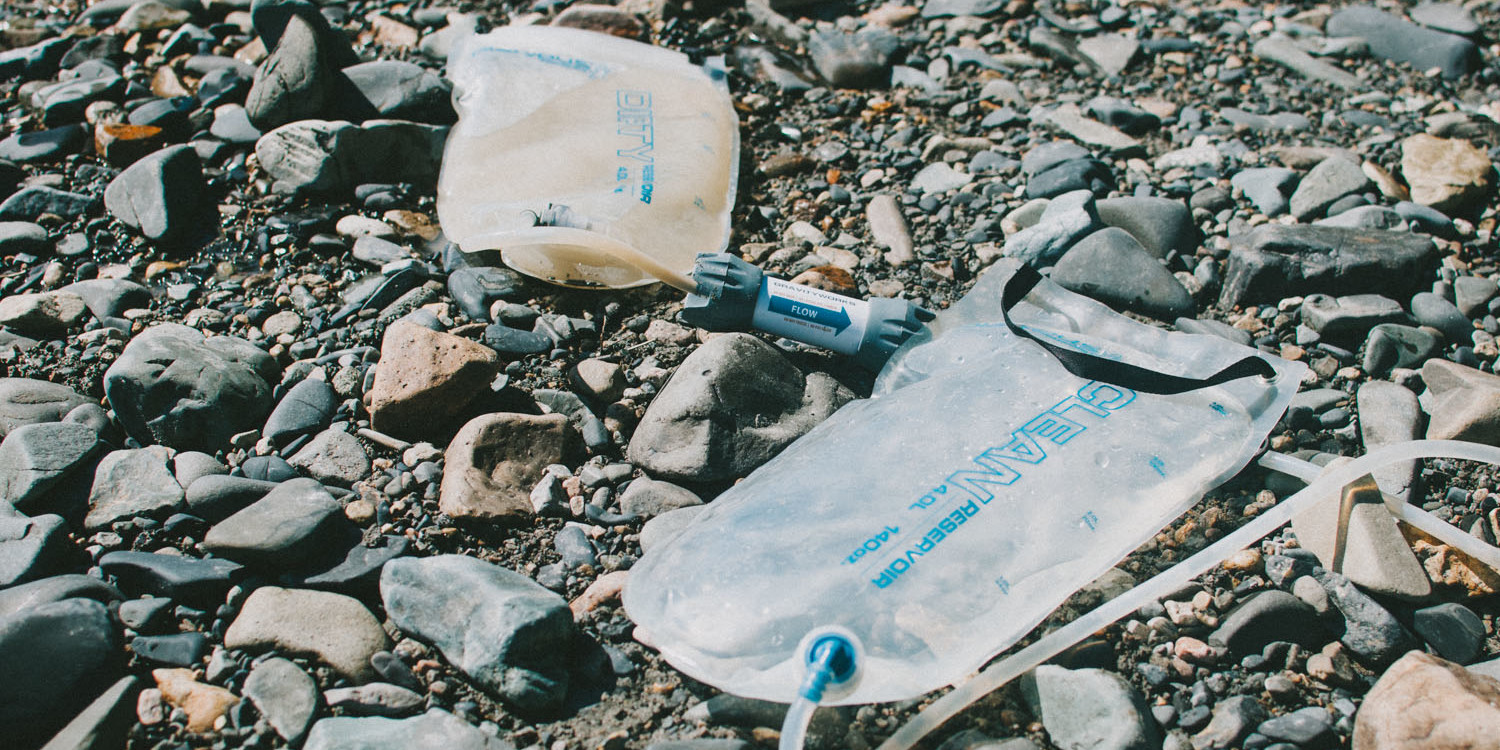 The product is so easy to use that we didn't feel the need to read the instructions (kids don't try this at home, be brave). The bags are clearly marked DIRTY and CLEAN, and it's obvious which bag to fill with untreated water. Once you've filled the bag (capacity of 4L), simply connect the hose, then sit back and let mother nature do the hard work. Within about 5-10 minutes (depending on how dirty that water really is) you'll have up to 4 liters of clean water.
It really is that simple. When the dirty bag is raised higher than the clean, gravity pulls dirty water through the filter and comes out clean and ready to drink. It seemed too good to be true, so we decided to see how well it would filter silt out of the glacial-melt Skwentna River in Alaska.
A few dips into the river was all it took to fill the dirty bag with brown, silty water. It was time to let gravity take over. We spent the next 10 minutes building a fire and within that time, the clean water bag had taken shape, filled with perfectly clear water.
Subsequent filtering sessions were just as effective, though the filter needed some back-washing to clean out the accumulation of silt. Back-washing the filter is basically the opposite of the normal process. When you raise the clean water bag higher than the dirty bag, it forces clean water through the the filer which clears away any blockages on the filter's intake.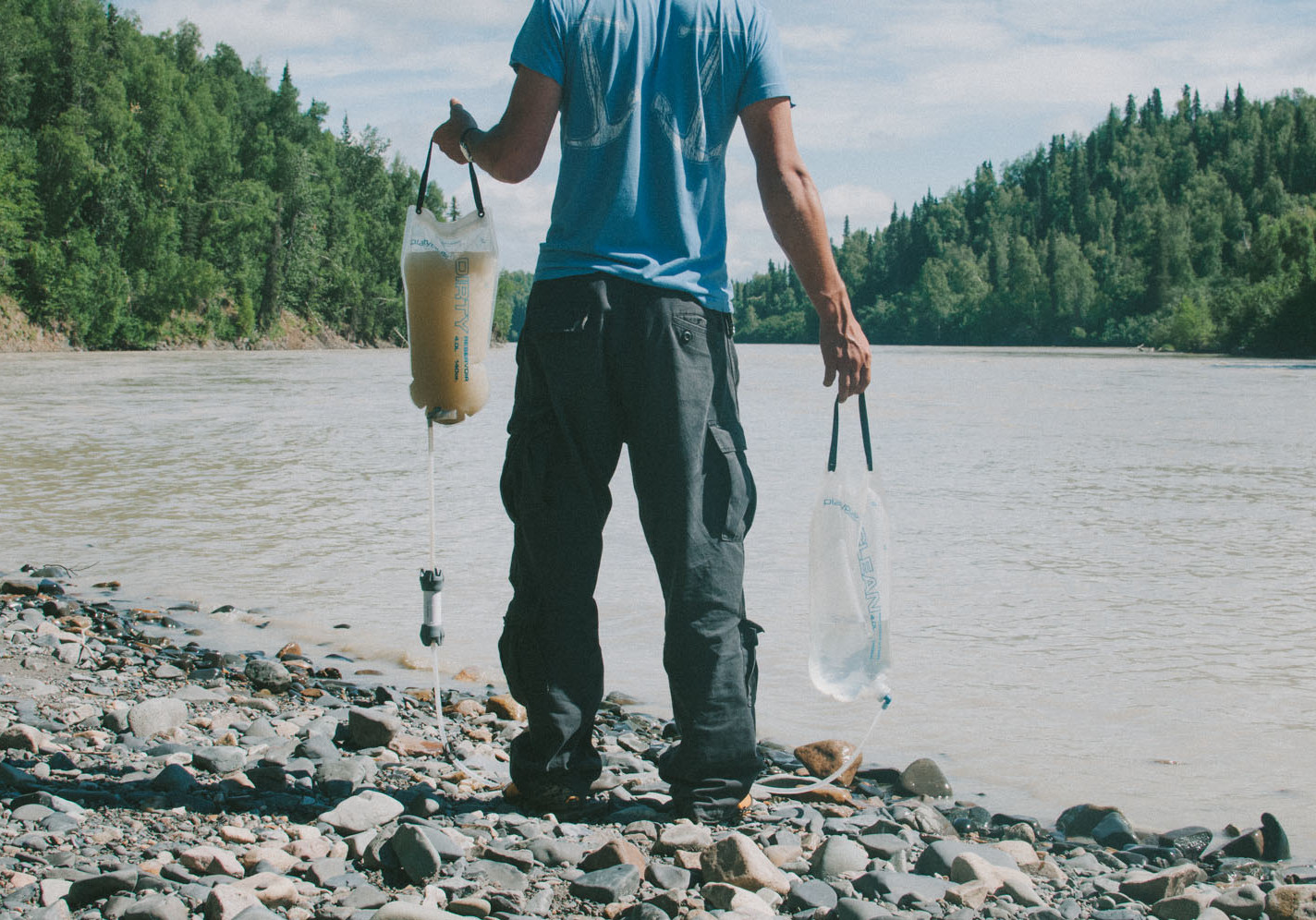 After using the Gravityworks filter, we'd be hard-pressed to start hand pumping our water again. The entire system weights in at only 10.75oz and will remove particulate, bacteria, and protozoa from water. It's important to note that most filtering systems will not remove viruses from water, Gravityworks included. Boiling and/or treating water with iodine or chlorine are the most effective measures to kill viruses.
There's never a shortage of things to get done when you're out camping and adventuring. The GravityWorks Filter let's you focus your attention and time to other tasks while simultaneously creating clean, delicious drinking water.