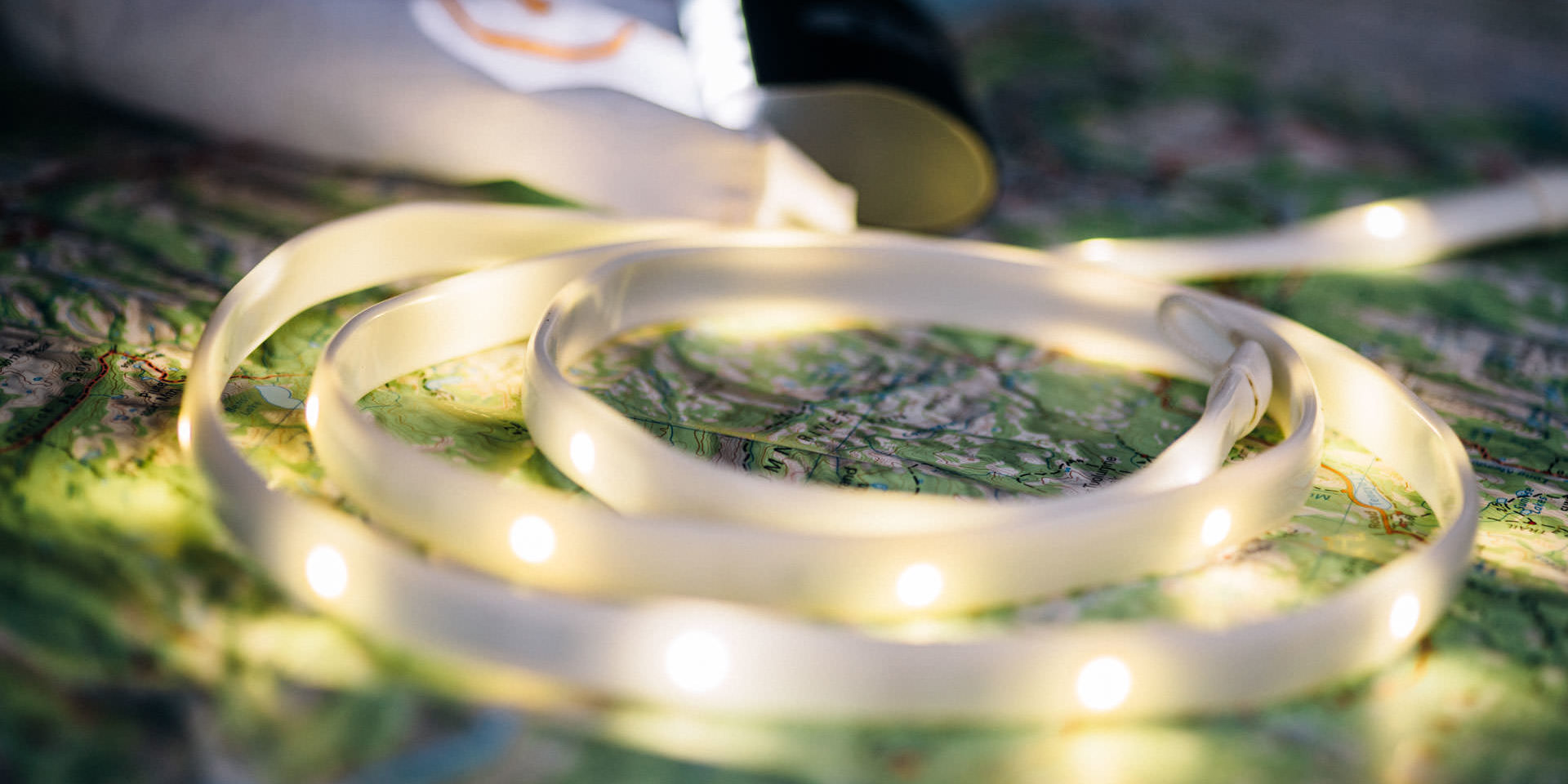 There's always something special about string lighting and most people own a set if not at least for holiday/dorm room decorations. Power Practical is betting that the concept behind classic string lights holds a place at your campspot as well.
Despite all the gorgeous photos of glowing tents, night lighting can be a tricky balance between the narrow beam of a headlamp and the overpowering glow from a lantern. The (cleverly titled) Luminoodle seems to fit perfectly in between those options.
Quick note - we tested a prototype sample since these were not yet released during our time.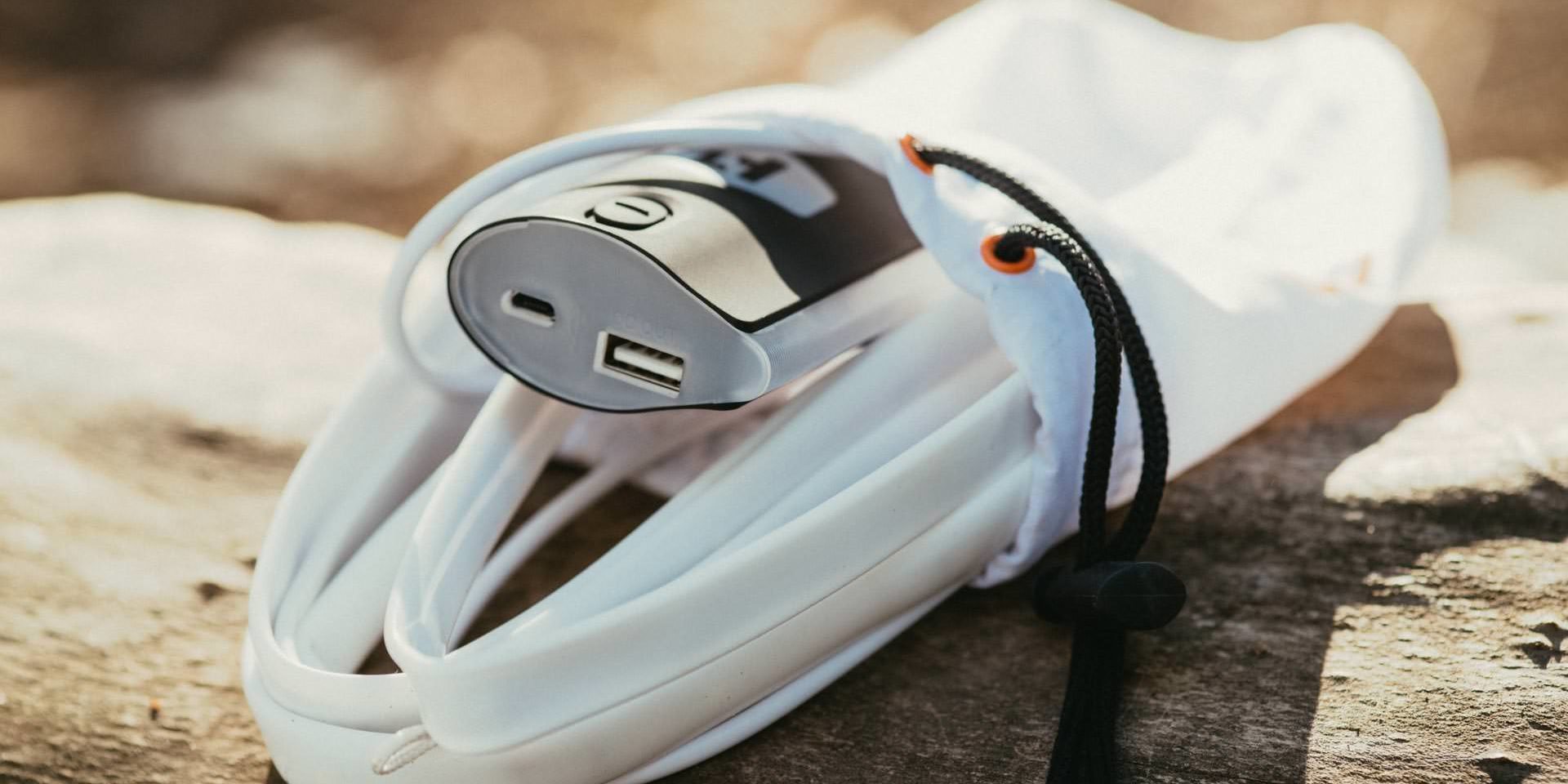 Design
Simplicity rules here. 4 feet of flexible LED lighting connects to the Lithium 4400 portable battery/lantern to complete the setup. The strand can be attached to basically anything by utilizing the built-in loops, embedded magnets, or included ratchet ties - only limited by your imagination.
While the Luminoodle requires the battery pack to run, the battery pack itself has some great features:
4 Built-in LEDs work as a flashlight or lantern (by placing inside the translucent storage bag) and also double as the battery level indicator
Rechargeable via micro-usb which is pretty much the standard today and also works great with solar or thermal options like the Power Pot.
Can also be used as a battery pack to power USB devices including your phone.
The Lithium 4400 can also serve as a separate hand-held suitable for reading, navigating camp, and organizing gear – an awesome combo that makes camping easier.
Durability
We've killed a few string lights simply by leaving them out during a rainstorm - whats the point of lighting that can't stand up to the weather?
Although we didn't get to fully weather-test the Luminoodle, the company explained that it's encased in a single-piece silicone tubing to make for an IP67-rated waterproof light (can be submerged in 3 ft of water for 30 min).
Also included is a waterproof drybag which will protect Luminoodle and your portable battery while in lantern mode or storage.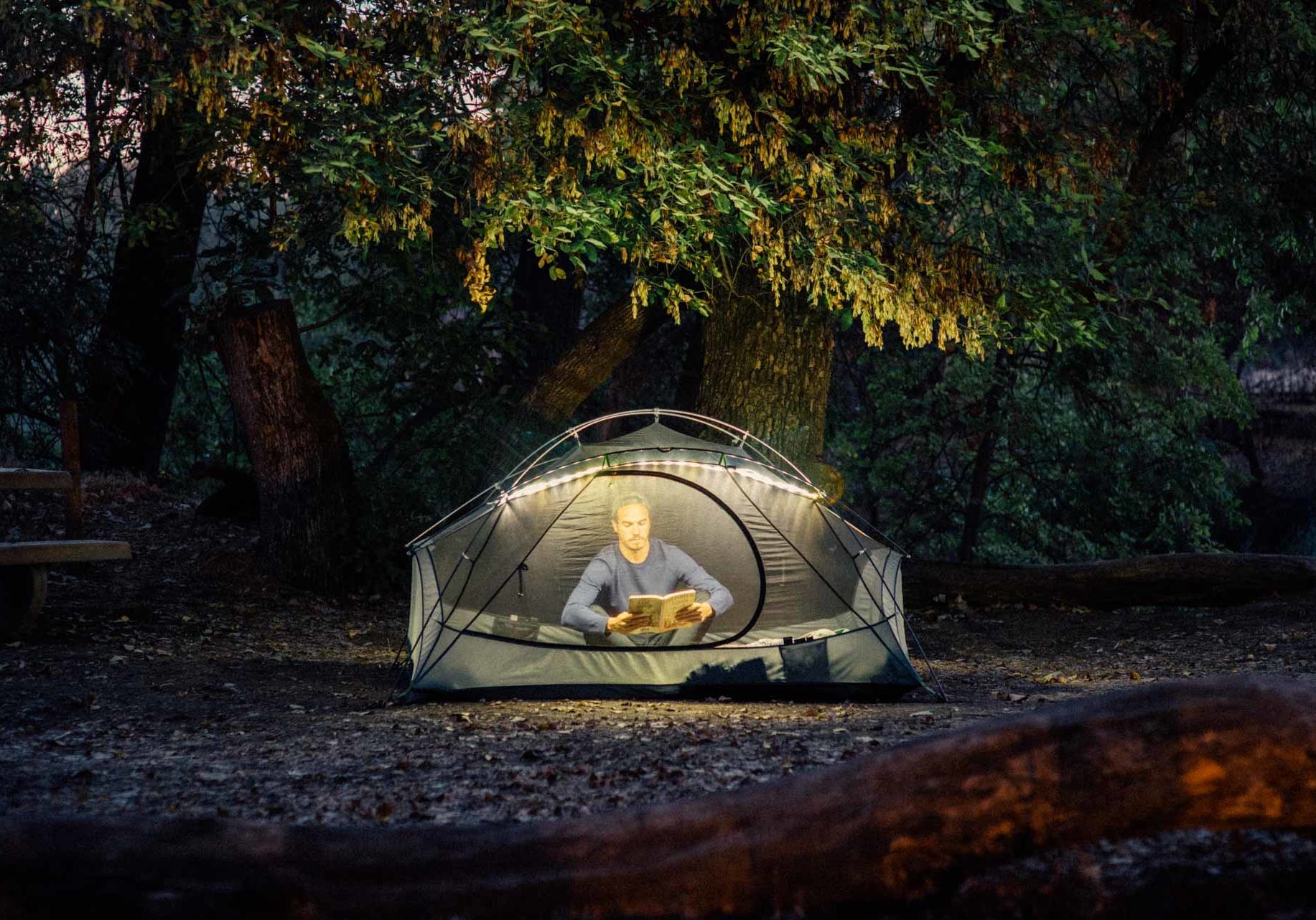 Is this for you?
The Luminoodle is perfect for people looking for a better way to light up their tent, picnic table, or any particular area around camp.  It won't replace your headlamp, but combined with the Lithium 4400 portable battery/lantern, it could replace all your other lights.
Though we can't attest to it's long-term durability just yet, limited moving parts means less to break and a universal charging system will allow you to keep it charged from pretty much anywhere.
One area that we'd like to see improved is the color-temperature of the light. Compared to the warm glow of a campfire, the luminoodle exhibits slight greenish tones that seem to be the norm in tiny LED lights. The light from the Lithium 4400 is cooler and more consistent with modern LED headlamps and flashlights.
After spending 2 weeks with the Luminoodle / Lithium 4400 combo, we are fans of the simplicity and quality. With easy set-up and pack-down, it will definitely be used at our campspots.
Starts at $20 on powerpractical.com