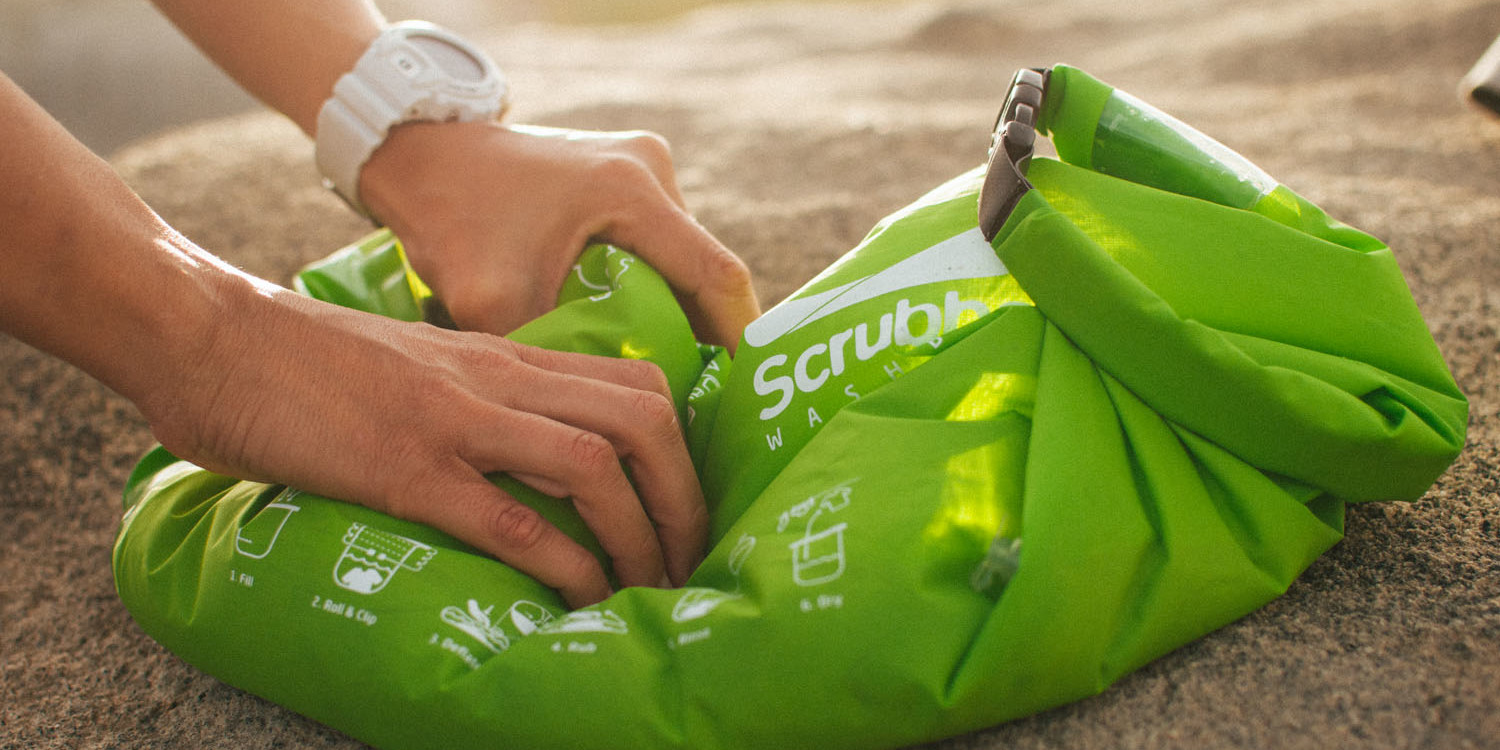 The Scrubba Washbag is a really simple way to wash clothes when you don't have access to a machine or even a tub.
It's essentially a dry bag that's been modified with an air valve (for deflation) and a series of small "nubs" that serve as a washboard. The instructions are printed right on the bag and they couldn't be much easier - put your dirty clothes in, fill with water and soap, rub and rinse.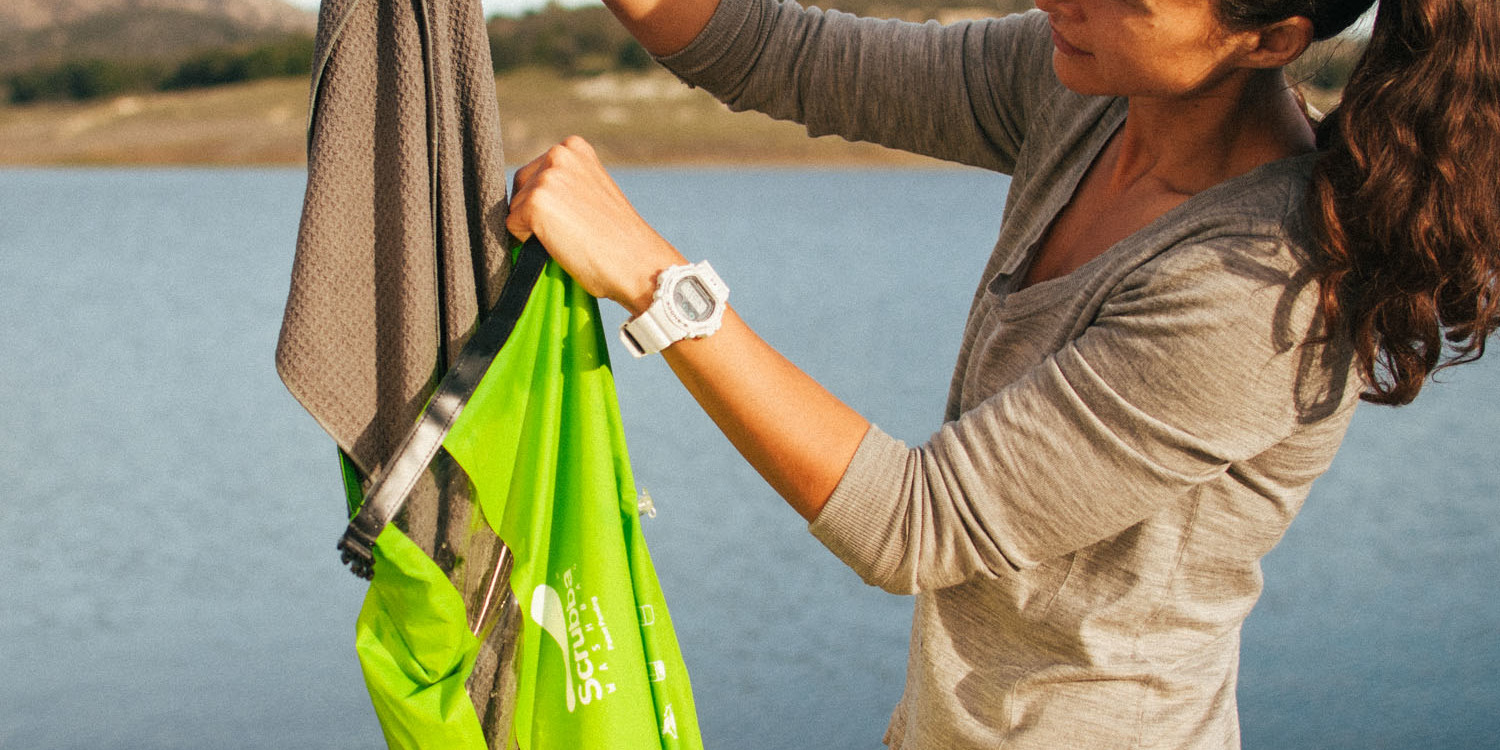 We love the dry bag design not only because of it's high-packability factor, but also for the utility it offers. For example, you could hike to a water source, fill up the (clean) bag, then carry a few gallons of water back to camp. Also, if you are in wet environments or traveling with sensitive cargo, the scrubba can keep your things free of moisture. Basically all the advantage of having a dry bag PLUS a washing machine all in one.
If you live in your van, or spend a lot of time in hostels, or just need the ability to wash out those inevitable outdoor-grimes - the Scrubba would definitely come in handy at some point or another. Just please remember, if you're doing laundry near natural water sources, don't dump your soapy water back into that pristine stream - the fish and your future kids thank you in advance.