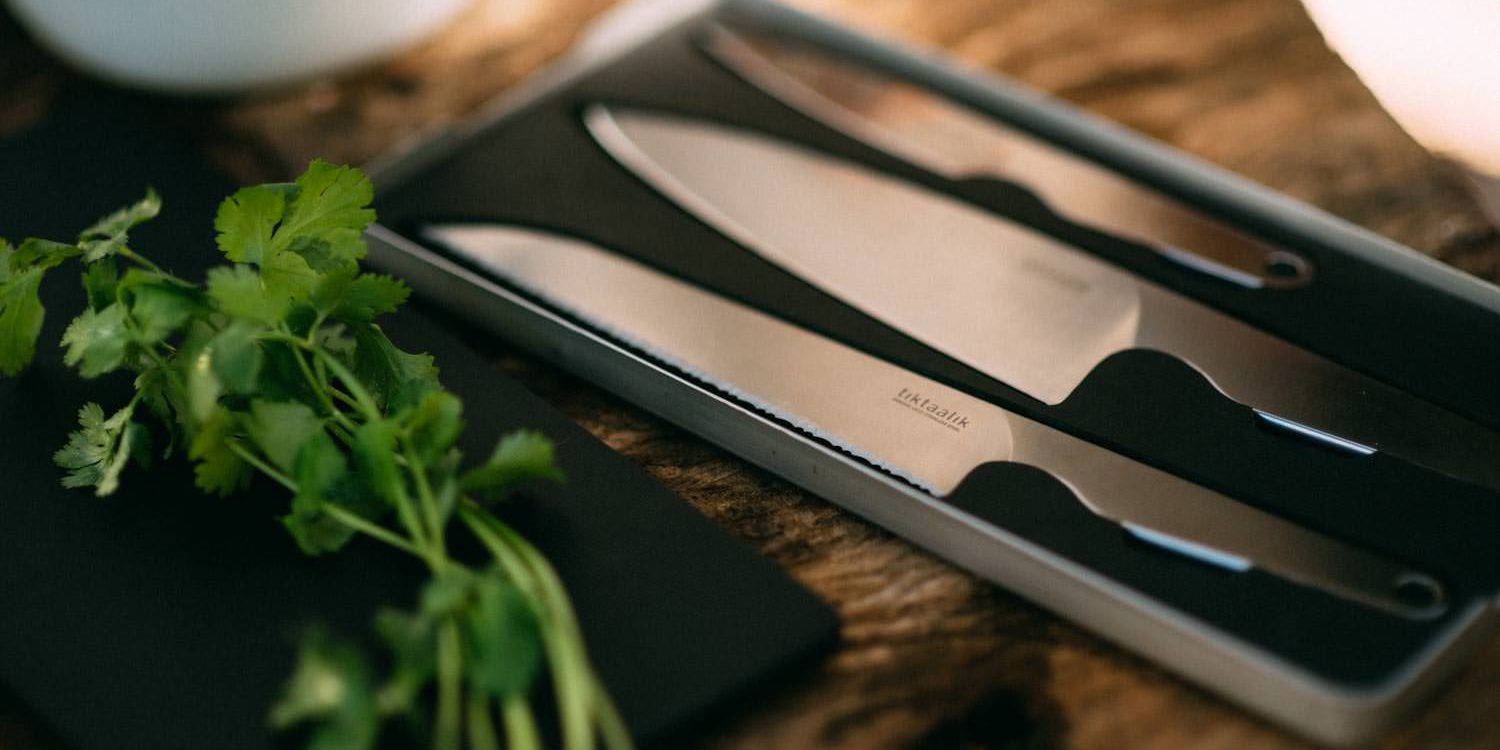 When it comes to a camp kitchen, knives are an essential.
For a long time we used a set of (decent) german kitchen knives, but transporting them to and from camp was an uphill battle. In need of a better solution, we discovered the Tiktaalik Field Knife Set.
The concept was first introduced to the outdoor world through a successful kickstarter, though we didn't learn about them until a year after the launch. At first glance, it's obvious that these knives were designed with a love for both utility and design aesthetics.
Perhaps the best way to describe the Field Knife Set is that it's a solution - a solution to bring high quality knives, along with a cutting board, to wherever far off places you call your kitchen for the day.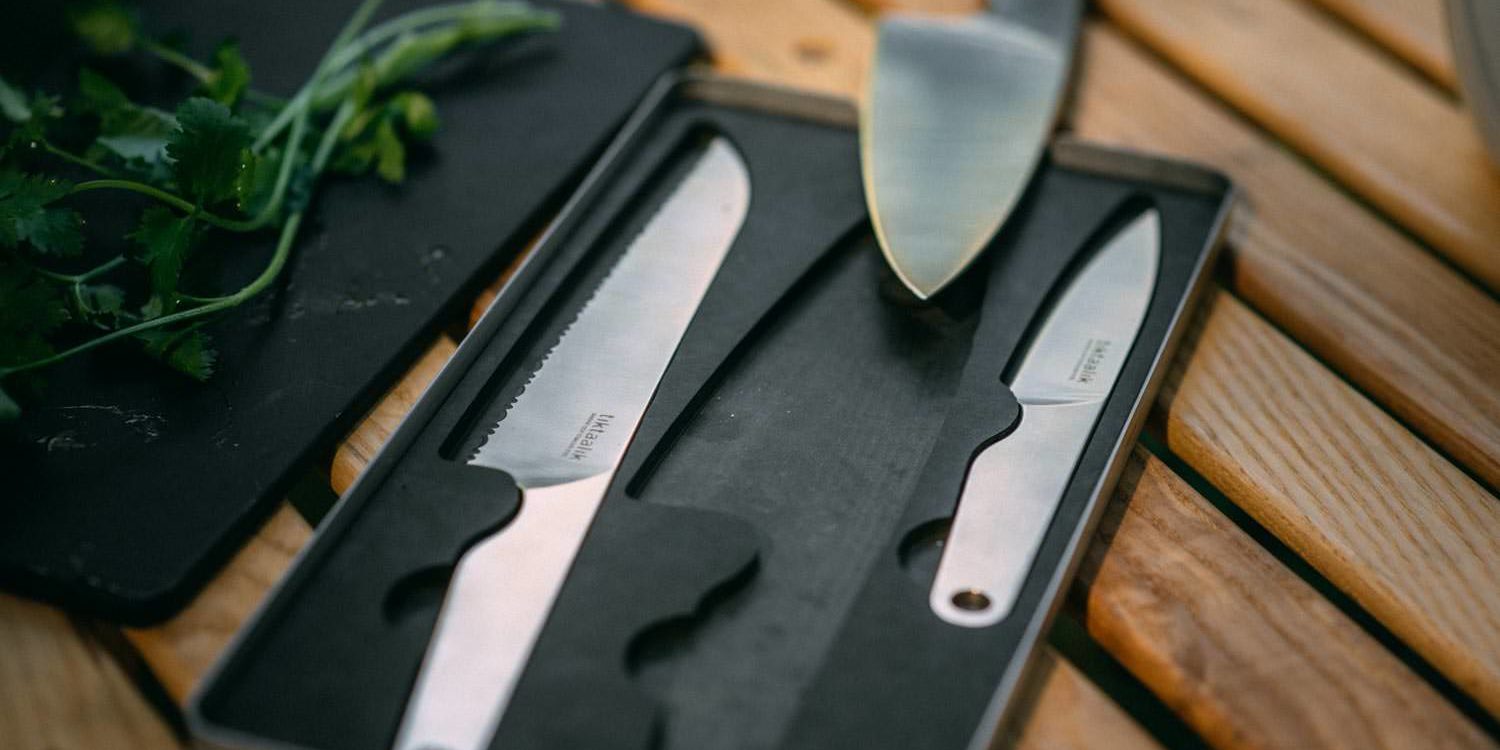 In Use
We've been using the Field Knife Set for 6 months now and they've been as pleasurable to use as they are to look at.
There's no "handles" on these knives which makes them compact and intimate in use. If your current knives have traditional handles, you'll immediately notice there's a different feel when using these. After getting familiar with this new feel, we'd rather not go back to using the old knives.
The set includes a pair of cutting boards that fit neatly into the aluminum case for a compact kit that feels about the thickness of an iPad. It certainly is one of the most-compact and most-used pieces of gear in our current camping outfit.
The knives came extremely sharp from the start and we've been able to maintain them using a simple sharpening stone.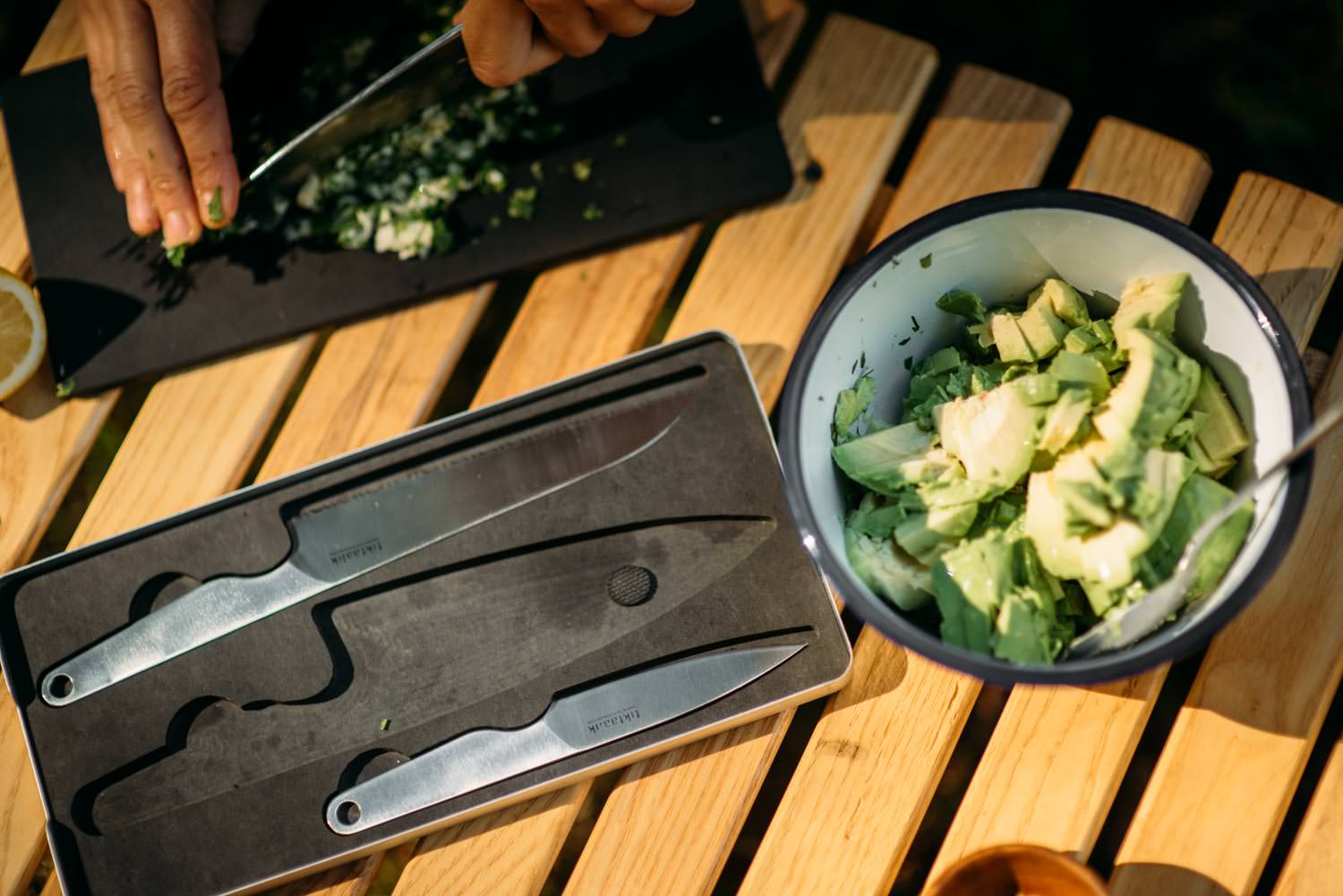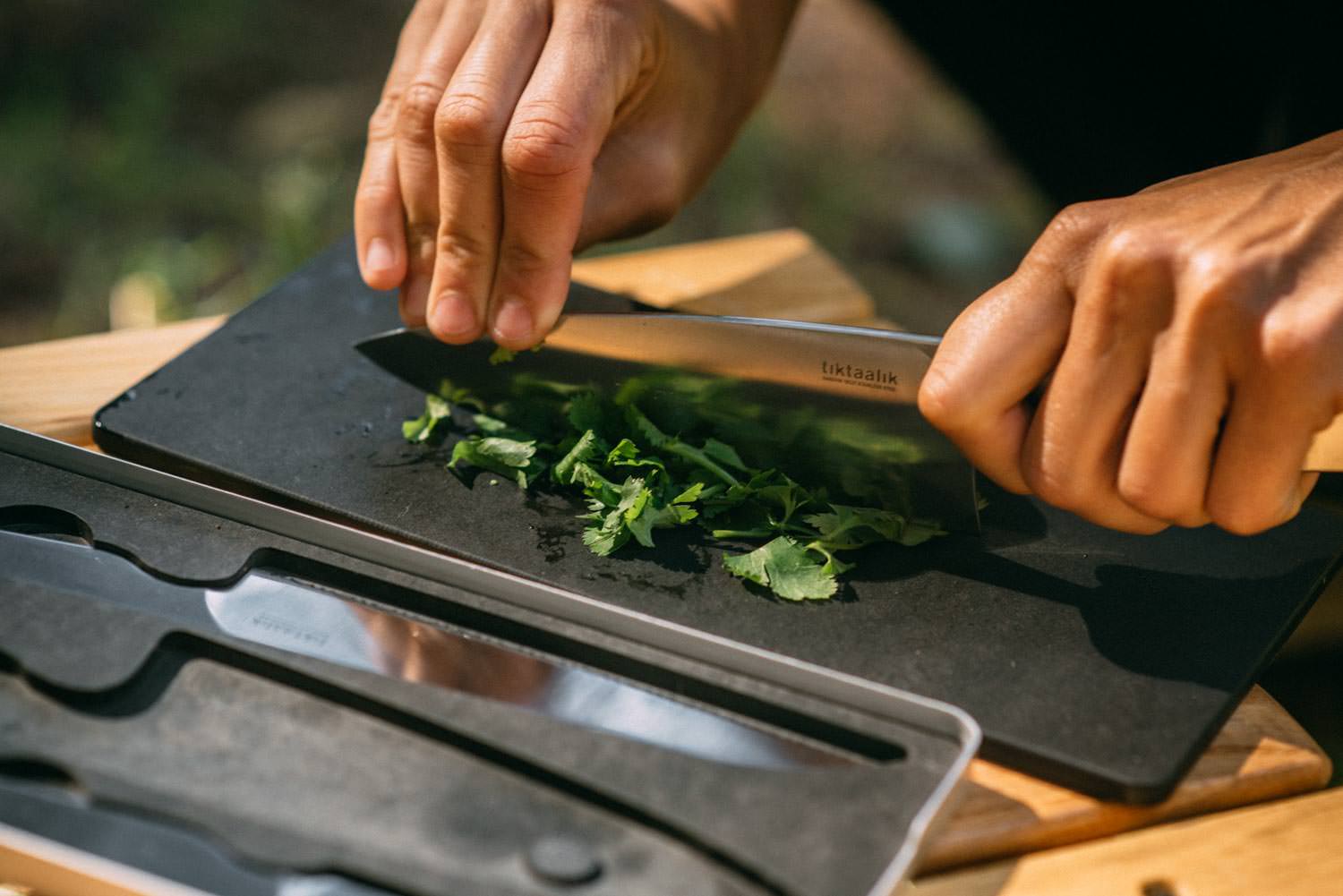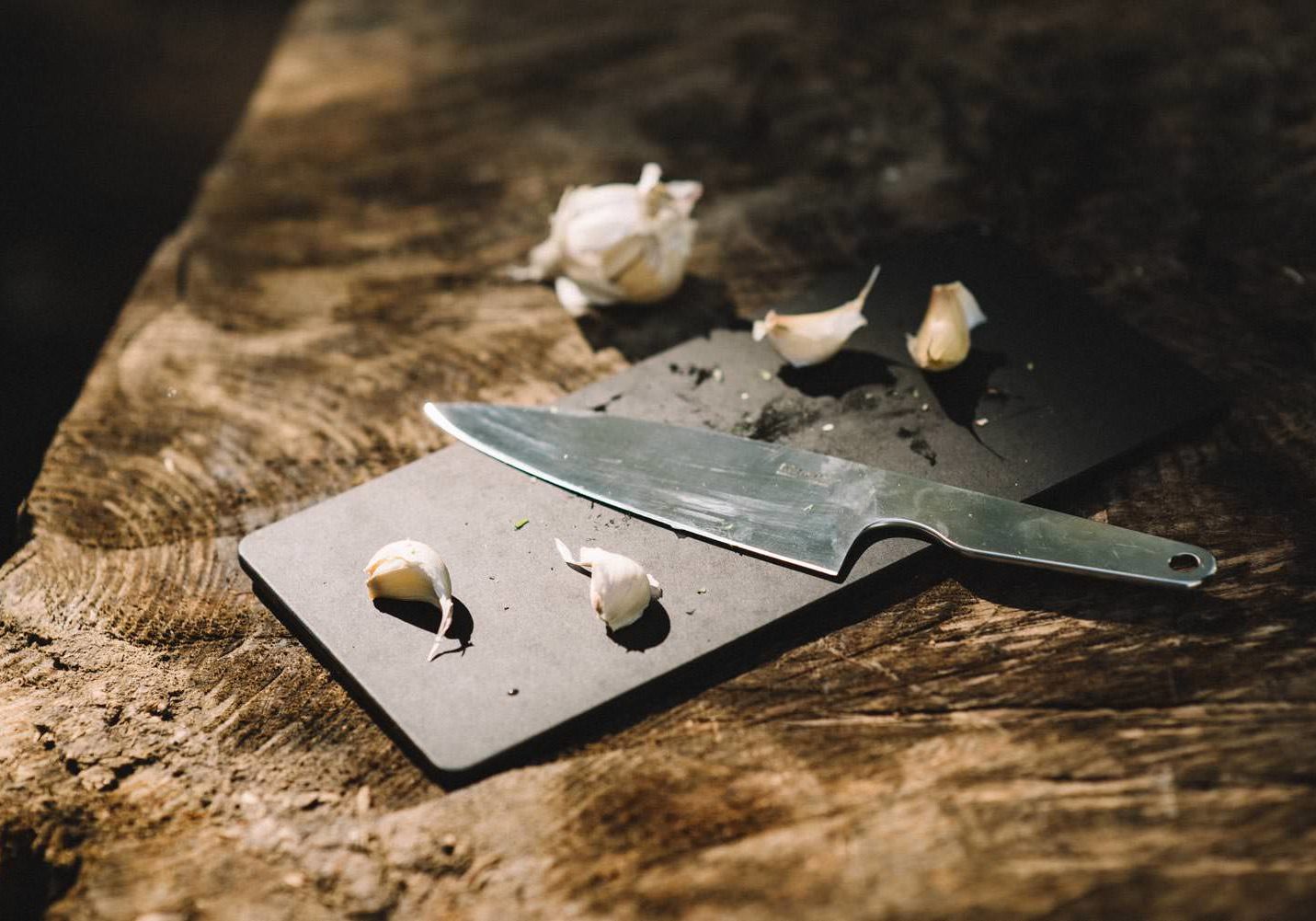 Is the Field Knife Set for you?
If food is an important part of your camp experience (and why wouldn't it be?) then you'll instantly fall in love with this set. Through careful attention to detail, the Field Knife Set adds subtle class to the camp kitchen.
While they're designed for portability, these knives could easily become your set for home.  Most of our readers appreciate the concept of having less "things" so being able to use the same gear at home that you will at camp is a step in this direction.
If you're the type of person who likes to invest in quality gear, your camp knives have arrived.